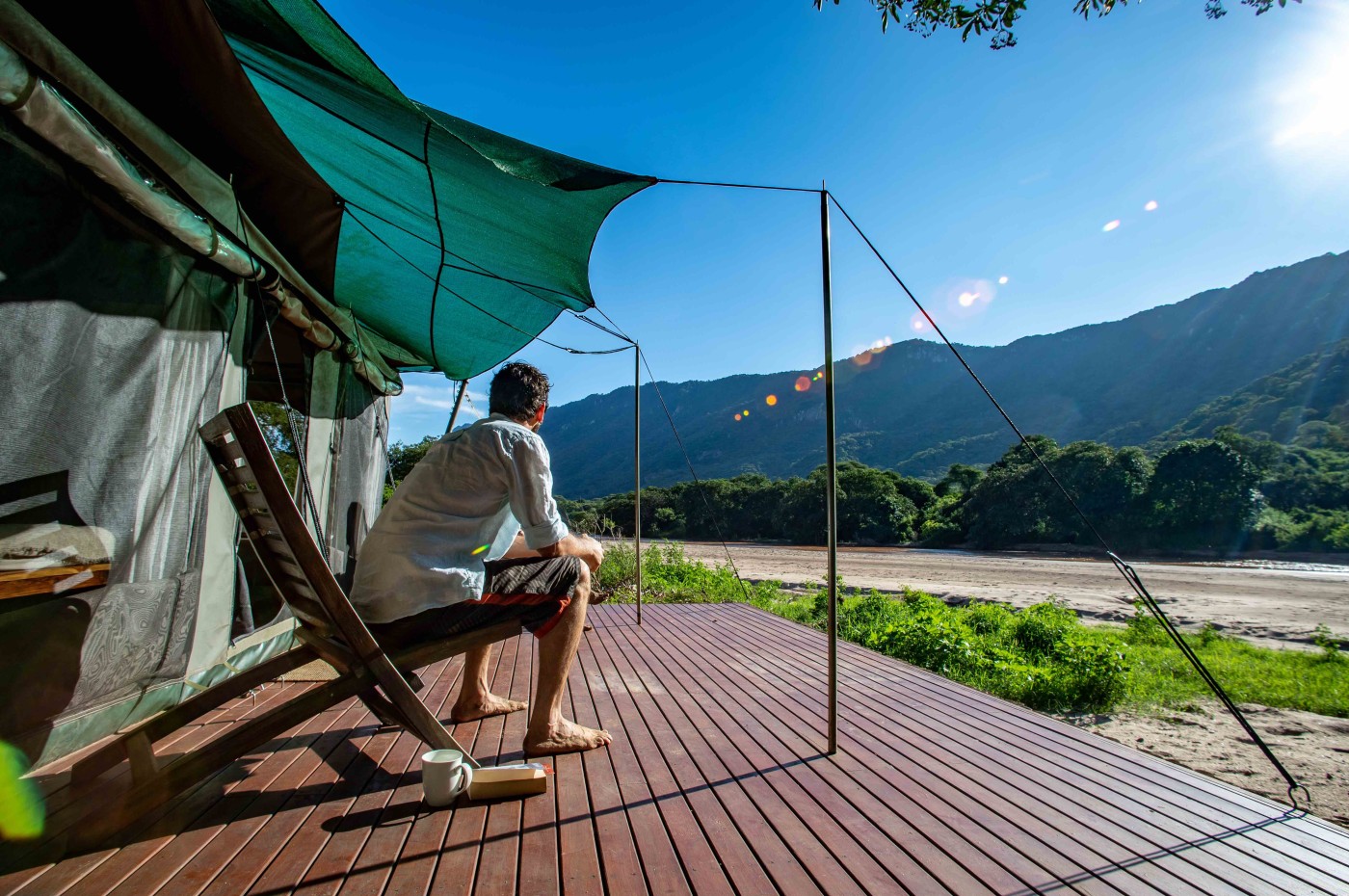 Reflections from a tent in Africa
Tanzania is amazing nature, but much more than just safari
Let's begin with the end. Staying at tented green camps in Tanzania is a unique experience on so many levels, due to the tranquility that allows you to enjoy nature, wildlife, and the local communities. It's a responsible safari, and it's hard to understand why it hasn't outperformed the classic safari camps a long time ago. 
Most likely when you return from a safari, you'll be asked: "did you see many animals?" and "did you see The Big Five?" Yes, there were many animals. There was the migration across the Mara River with crocodiles brutally killing wildebeest in the river. And close-up meetings with lions in the trees in Lake Manyara National Park.
But for me, it was everything else that was the greatest experience of all.
What is actually important on a safari?
I have been on safari quite a few times. Primarily at classic, luxurious lodges, and I have always been extremely enthusiastic. But it is - and always will be - an experience that is a bit too controlled, too distanced from nature, and very expensive.
Because let's be honest - you do not need a swimming pool, fiber net, a cheese room, and a butler 24-7 when you are on the savannah. And that is easy to forget when you sit on your couch at home, ready to book your holiday. But it becomes extremely clear when you arrive at a green camp on the insanely beautiful Tanzanian savannah.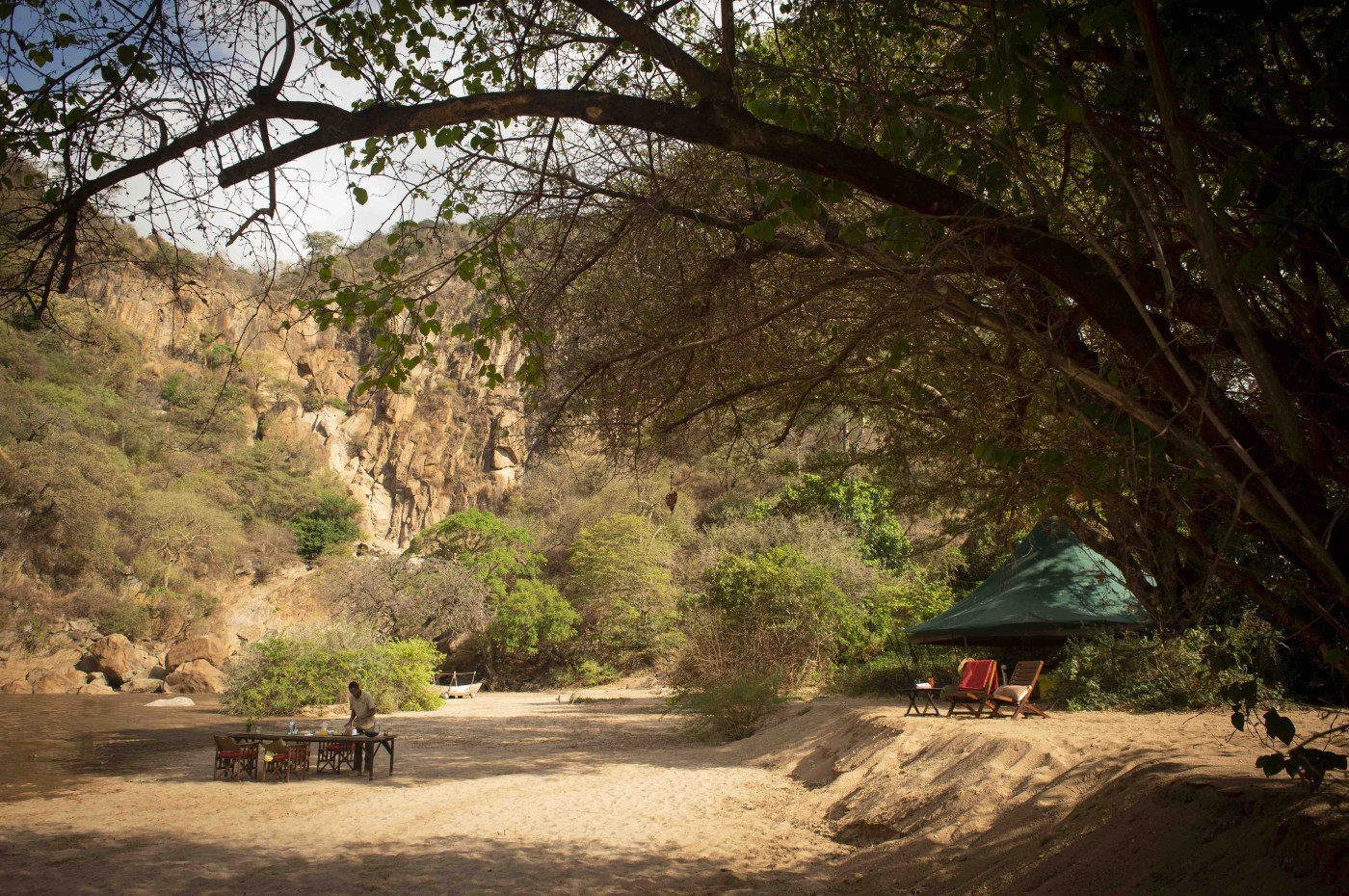 Safari done right, done responsibly
Our close and long-time trusted partner in Tanzania, Wayo (which was founded by our Jean Du Plessis), operates these green camps. Doing safari responsibly is at the heart of everything they do. This is how we want you to experience a, too. Safari is already an expensive way to travel, so why make it even more expensive by selling you unnecessary luxury.
The green camps as a maximum of eight tents in a camp. That is in itself quite luxurious and exclusive. Each tent is comfortable and spacious and with real beds and soft duvets. It feels like a real safari, but by no means primitive.
Next to the tent, you have your own shower (you order the water), a composting toilet, and tap water. It's better than glamping. Breakfast, lunch, and dinner are served outside at communal tables with the other guests. It creates community and lovely evening talks while the bonfire lights up in the darkness. The food is super good, honest, and locally based. The chef does it really well.
Better than the expensive camps
Everything is included in the price, which is roughly $4-500 per day per person plus the national park fee. Classic exclusive lodges easily cost 3-4 times more a day. We discussed it in my family - a group of (extremely!) experienced travelers, from budget to luxury and from young to old - they all agreed: it's not worth the money to pay 3-4 times more for lavish luxury. Especially not, when the experience is so much better and more exclusive in green camps.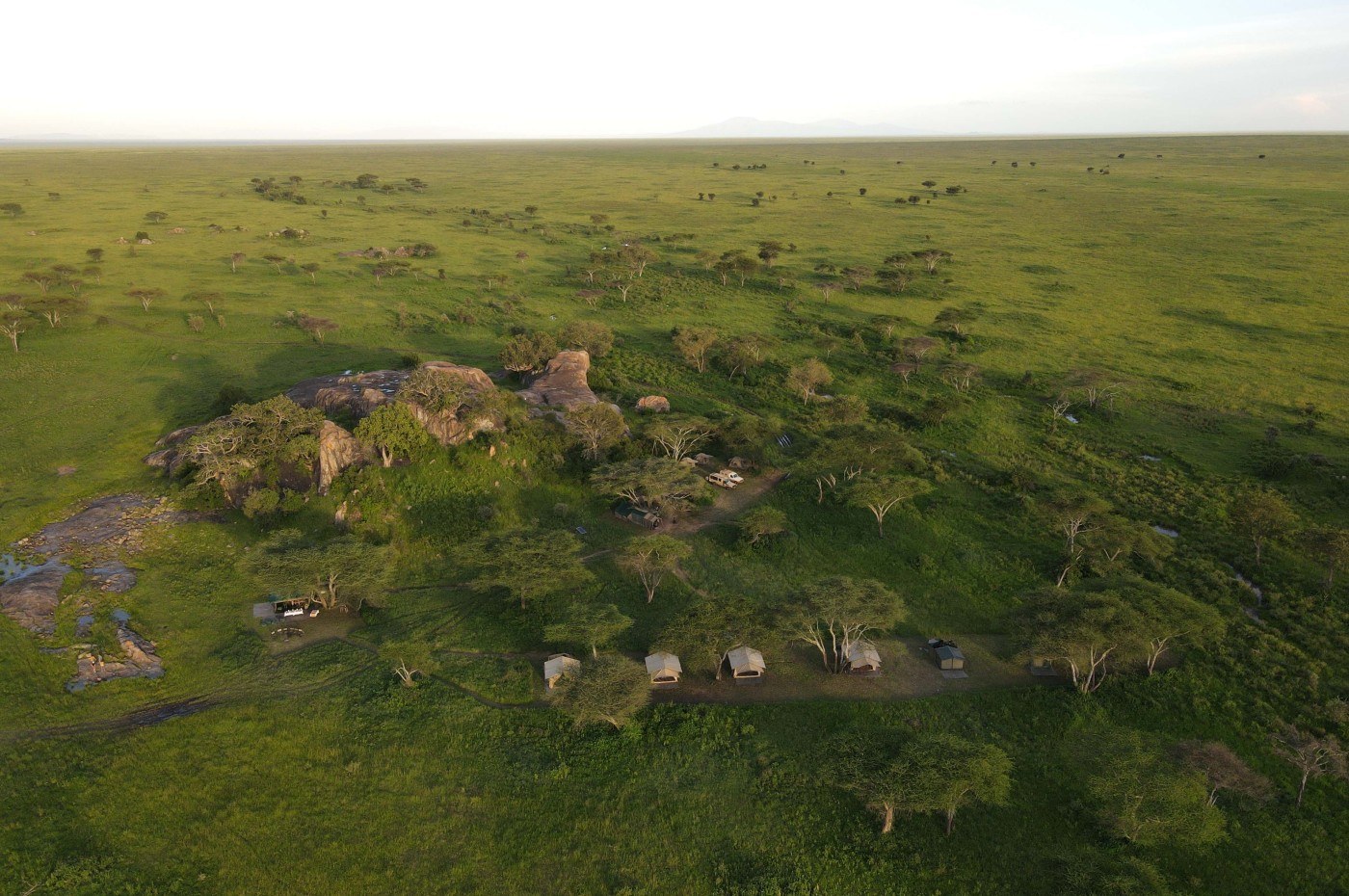 It may seem like a paradox that the more expensive camps don't provide a better experience than the "cheap" camps like the green camps. But it probably depends on how we define luxury: At the green camps, luxury means spacious, yet small, local, authentic, unique nature, and close relationships with the local communities. There are solar cells, very low water consumption, and nature is largely unaffected by the few tents in the red African soil.
Yes, Wayo's Green Camp concept pays homage to nature and to the locals, which become a unique, invaluable part of your holiday.
For every step you take, you feel the importance of tourism. It has value. In these corners of Tanzania, poverty is real, so income from tourism is crucial. The receptionist's children can go to school, and to the doctor because there are guests. This was not the case during the pandemic when there were no tourists.

Lars Mathiasen
The kitchen reminds me of my mother-in-law
Tanzania is one of the poorest nations in the world, but still the people are so welcoming, relaxed, and friendly. Every day you are greeted by smiling faces and genuine friendliness, which is not often seen in western countries. Even the language, Swahili, seems like music to your ears - English and Jamaican in a great mix. Not surprisingly, the local music turns out to have much in common with reggae.
The cuisine of Tanzania reminds me of the cooking of my mother-in-law in the Dominican Republic. A touch of Indian curry and chapati with Middle Eastern spice. Wonderful.
Tanzania's sky also seems larger than elsewhere; magical and kaleidoscopic. And the sounds from the plains and the highlands constantly change.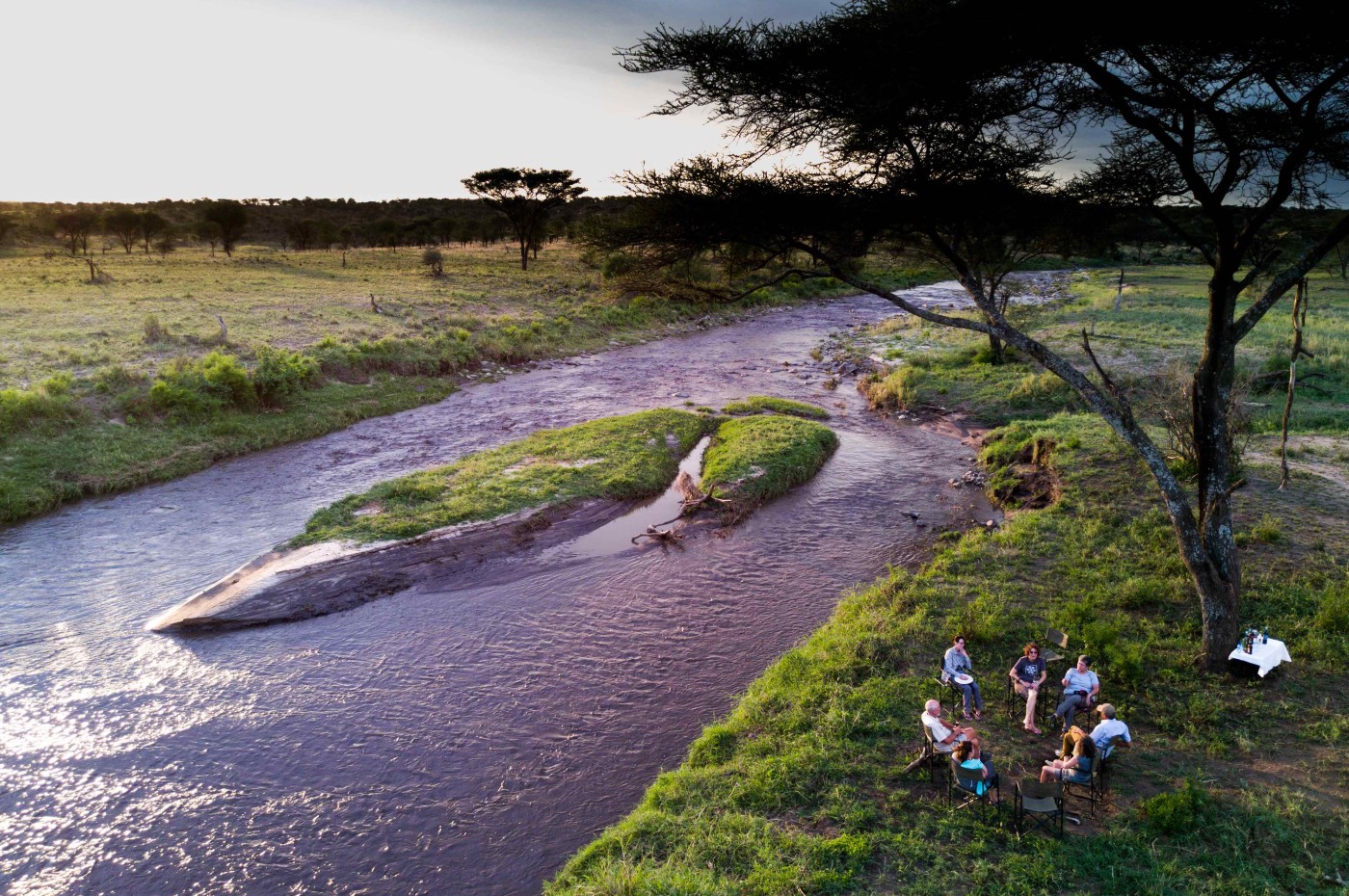 The days here are marvelous: waking up with fresh, local coffee on Mysigo at 2200 meters in Masai land overlooking one of the country's 22 national parks. To wonder - while the mountain provides the silence - and comprehend that the population of Tanzania is made up of 125 tribes, each with its own unique language and culture, yet there's still a cohesive force. And then the majestic, almost 6000-meters-tall Kilimanjaro greets us when we land in Arusha just as the sun rises.
Everything is tailor-made
When you stay at green camps there is no fencing, gate, or "hotel feel". You are in the middle of nature. Elephants and buffaloes in the camp at night, just outside your tent, are perfectly normal. It's amazing and absolutely mind-blowing if you ask me. The safari guide and the rebuilt land cruiser are yours alone, so every day you plan a program that suits your needs. Young and old are welcome. It is customized and tailored.
A piece of advice from me though: Add an extra day or two for just talking it slow. So you have time to do nothing and just digest the impressions. It's such a magical holiday you've been on, so enjoy it while you're in the middle of it.
It's about chemistry, knowledge, and credibility
The employees are almost like a family and everywhere you feel the personal commitment and the authentic atmosphere. Especially from your safari guide. James was our guide and he was one-of-a-kind. We loved him. Of course, it's about chemistry, but a good safari guide lives on his or her knowledge and credibility.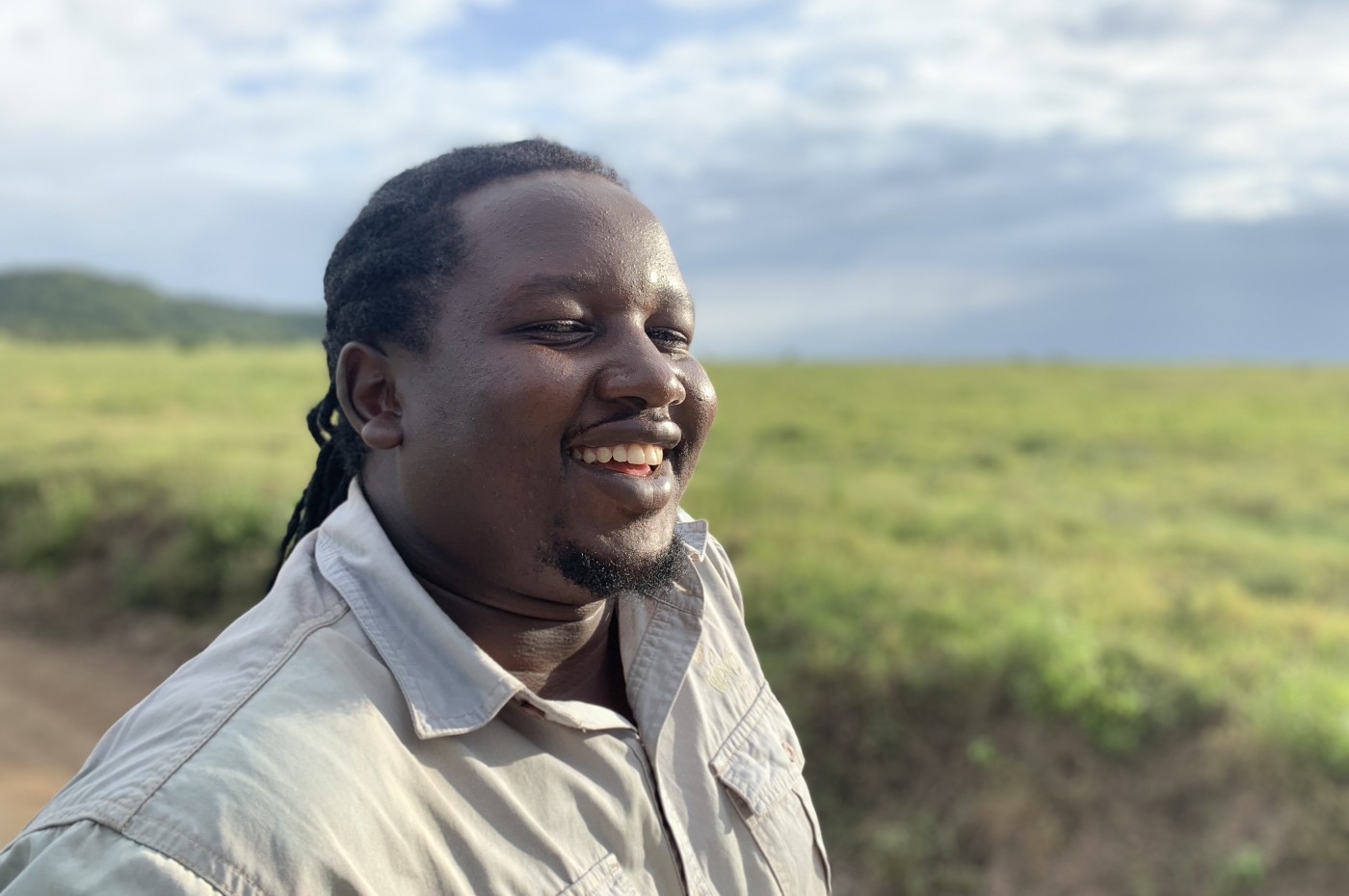 Wayo trains their own safari guides, and I have met 5 out of 8. They are all strong characters that you trust 100%. You feel safe with them when you are on a safari. And that is necessary.
Walking safari is a winner
Finally, rhythmic applause to Wayo, because they specialize in walking safaris, which gives safari an extra dimension; it provides such closeness to nature that I have never experienced before. The sky is closer, the sounds are magnified and the experience is once you will remember forever.
Hakuna Matata - Tanzania is magical.
Find more information about Wayo's camps here: