Jean Du Plessis
Founder of Wayo Africa
I worked my entire life in wildlife-based, adventure tourism focused on long-term sustainable tourism.
I first arrived in Tanzania in 1996. The first year, I worked out of Serengeti, more specifically the western corridor of the Serengeti Nationalpark. My job was to train guides and National Park rangers in various skills from bush knowledge, tracking, driving, rifle work etc. 
Tanzania, its people and the national parks instantly become close to my heart. It's much more than a job.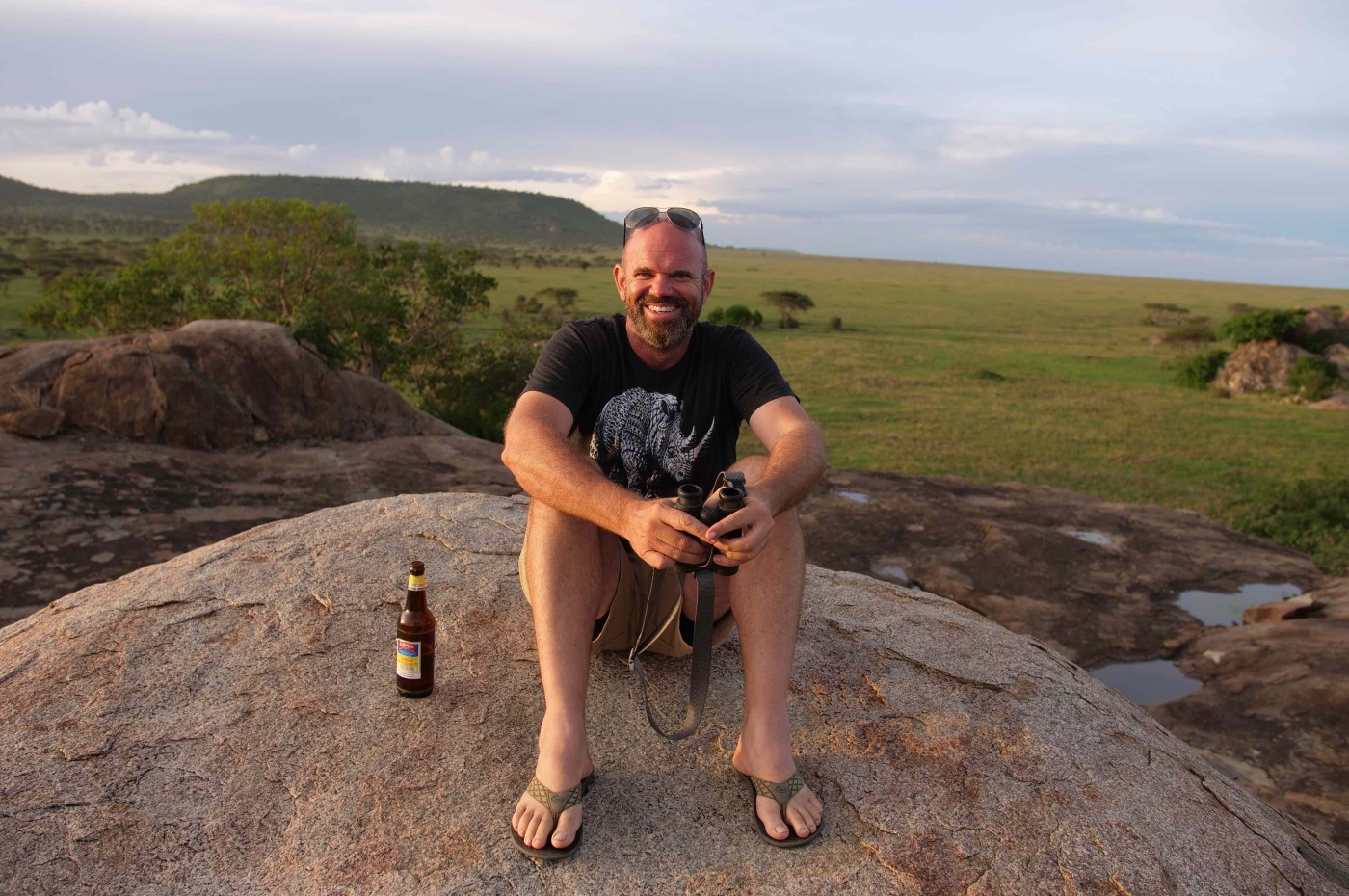 I founded Wayo Africa in 1999 and developed it into Tanzania's leading adventure and environmental safari company. At the same time, we developed a group of Green Camps leading the way in sustainable camps in Tanzania.
Wayo Africa was the first company to go plastic-free inside parks. We were first-movers on walking safaris, succeeding to get guests out of the 4WD-cars to redefine the safari experience. 
My other focus has been training guides, and educating young underprivileged locals to secure the next generation of safari rangers with skills, heart, and will to protect and preserve the sensitive ecosystems and its people. 
I have been the host on two different National Geographic and Smithsonian TV series; Ultimate Africa and Nomads of the Serengeti.
In 2022, we are working on an amazing Serengeti IMAX film that will be screened globally - all with the key focus to give Tanzania and its great national parks the global platform it deserves. 
A private safari experience is not static - we adapt, adjust and change with the season.

Jean Du Plessis
I have walked the Serengeti and the Ngorongoro crater rim for decades and not two days have been alike. It is dynamic and ever-changing, which is exactly what we want to show to our guests, and at the same time educating locals to engage in low-impact sustainable tourism