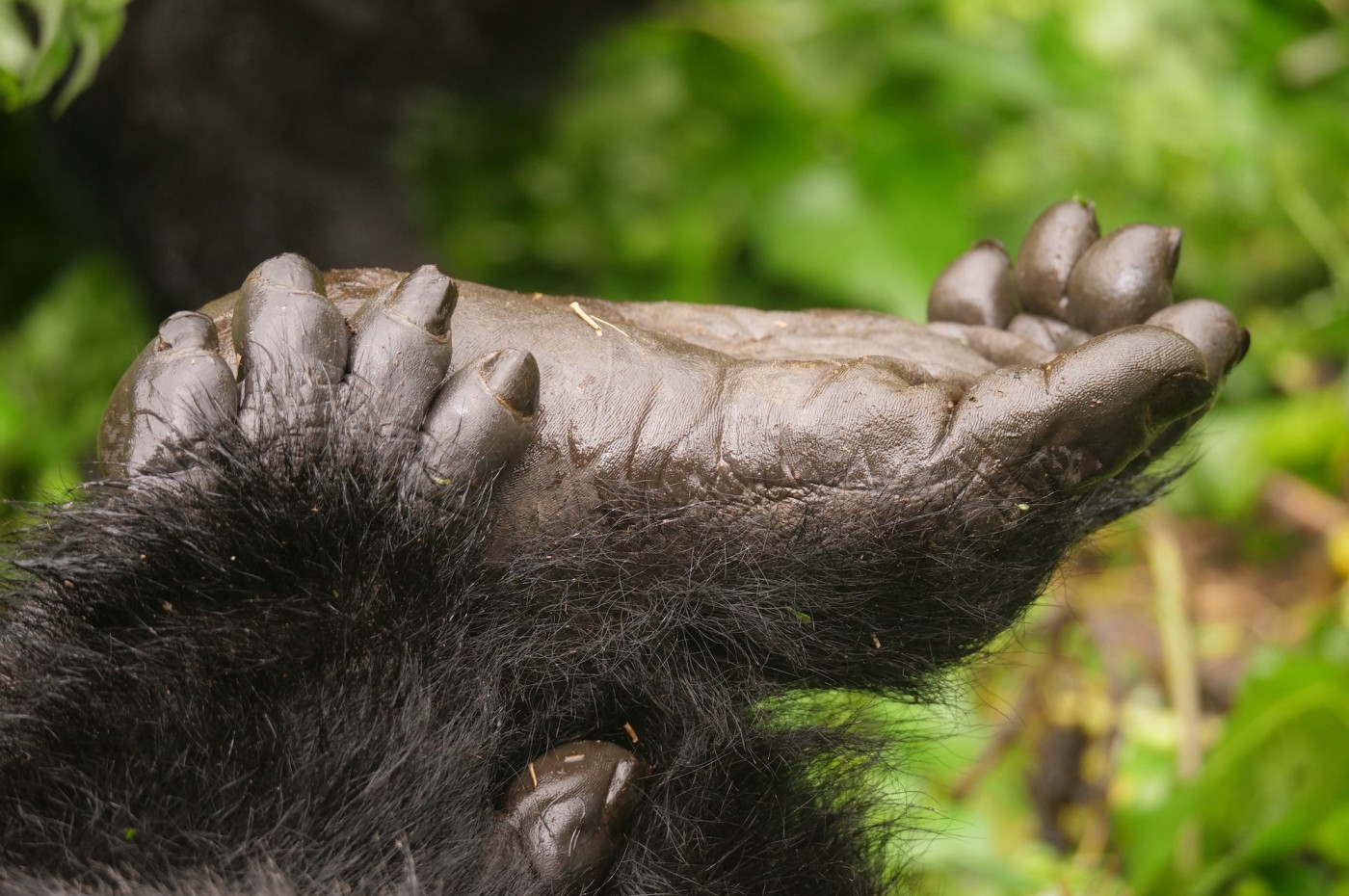 The tracking of a mountain or a lowland gorilla will be one of the most thrilling experiences of your life. In this article, I will be giving you advice on what you could expect from one of our gorilla trek in Africa packages I will also cover where you could see the gorillas, what your trekking experience could be like, and what to pack for your gorilla trek in Africa.
Before we get into the nitty-gritty let's look at why a gorilla trek in Africa is so appealing. 
The intrigue behind gorillas has made them very popular tourist attractions, and the fact that they share 98.3% of their genetic code with humans has made for many curious observers to spend time with these amazing apes. Unfortunately, their population numbers across Africa have declined to the level of being endangered or critically endangered, depending on the species. The reasons for this sad decline are predominantly due to poaching and disease.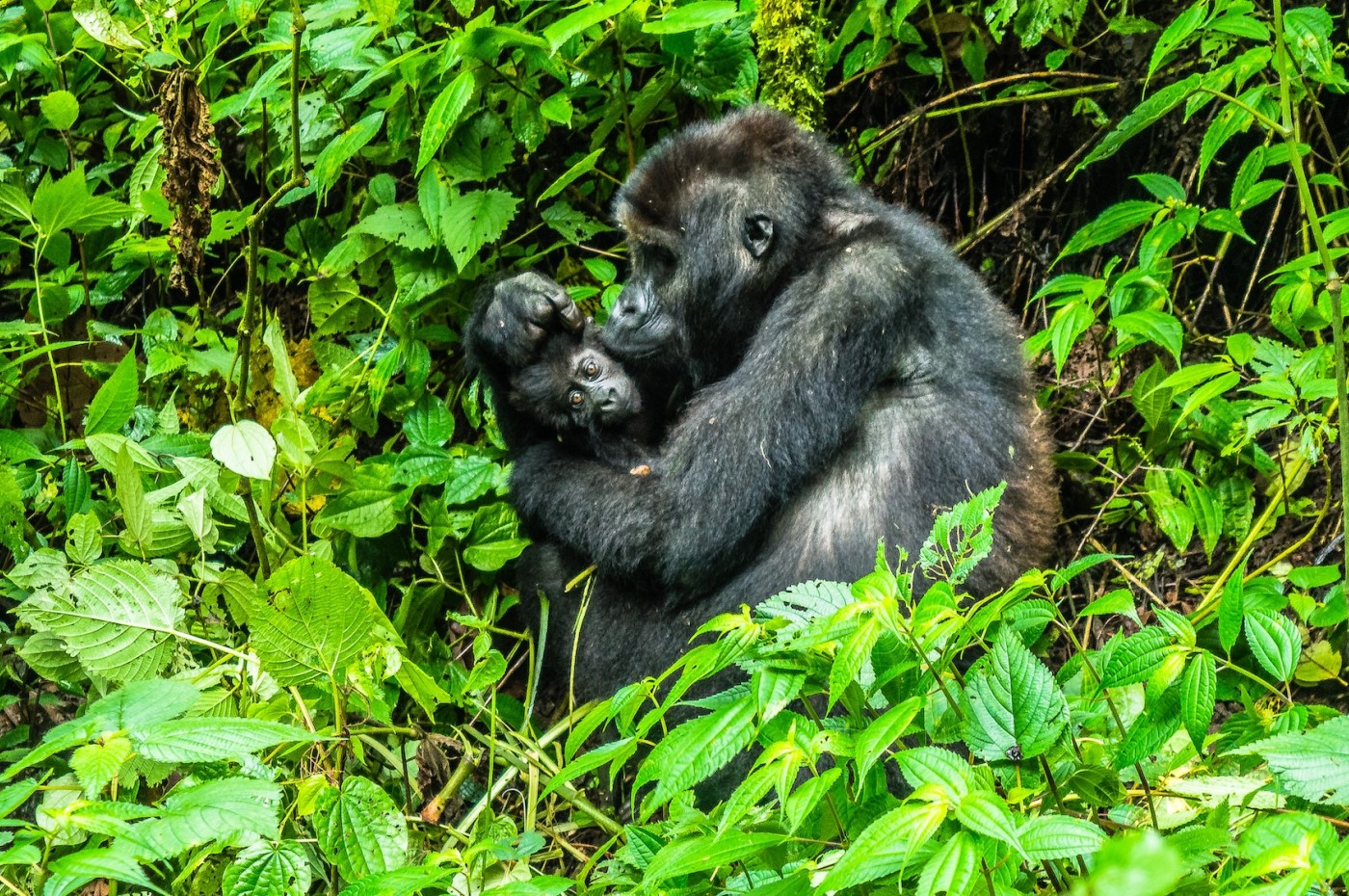 Favorite destinations for our gorilla trek packages
At Journey's Intent, we are regularly asked which destinations we select for our gorilla treks in Africa. In short, we first select which destination is politically stable and safe to travel to and then see what conservation efforts are in place for the gorillas. 
We then ensure that the park fees paid towards the viewing of the gorillas during these gorilla-trek Africa packages actually go to the conservation of the gorillas. 
Our most popular destinations for our gorilla treks in Africa would include Uganda either as a standalone safari destination, or Rwanda and Uganda as a 5-day extension safari from another East African safari out of Kenya or Tanzania for example. 
Mountain gorillas
At the moment Uganda and Rwanda are regarded as the safest and most accessible destinations to view the mountain gorilla. These gorillas are endangered and there are an estimated 1,000 individuals left in the wild. The two governments have put in place incredible conservation and protection policies to try and save the species.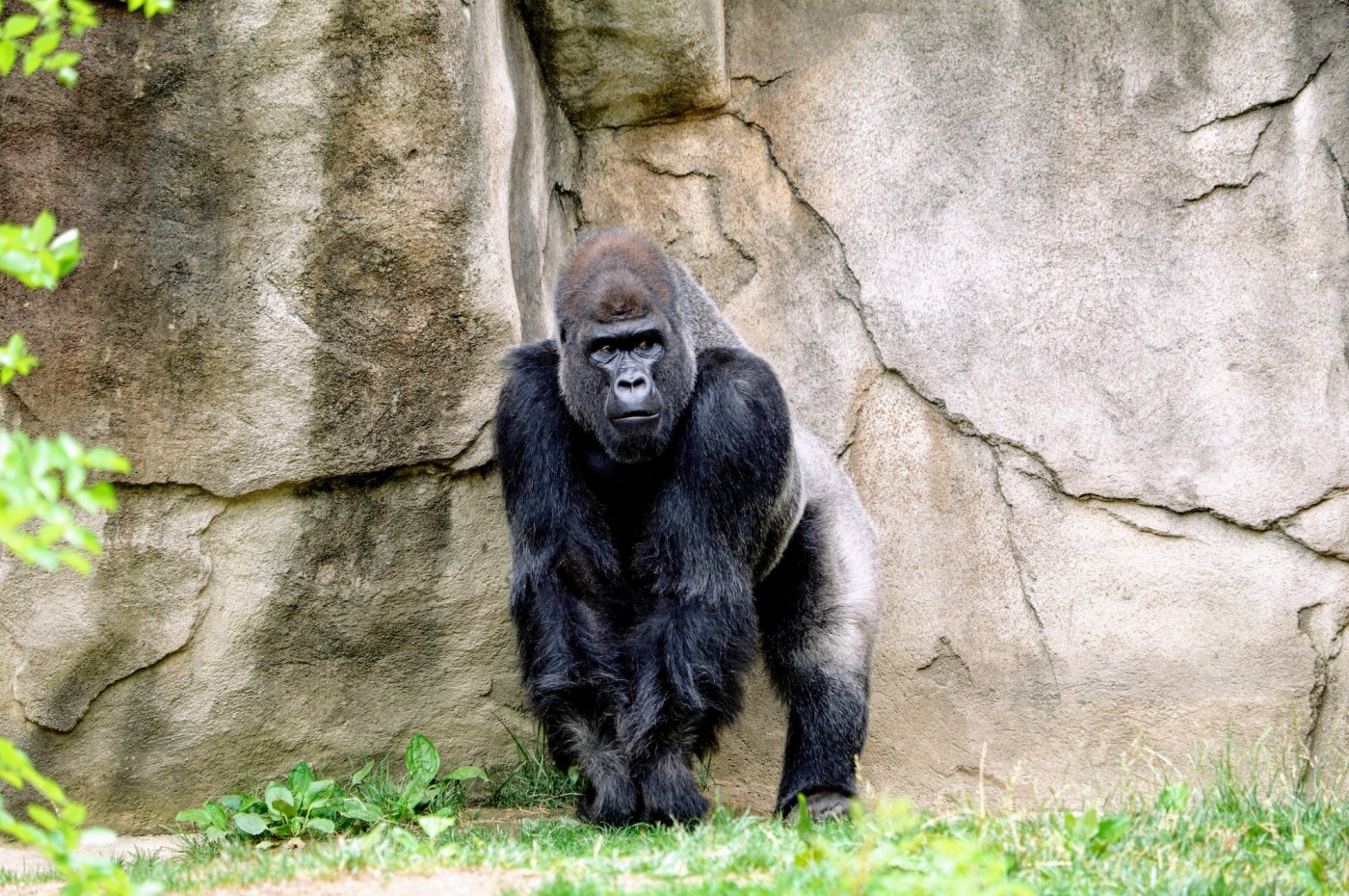 Low-land gorillas
If you are specifically interested in seeing the low-land gorilla, then Cameroon, the Central African Republic and the Democratic Republic of Congo, and Equatorial Guinea would be the best places to go. The low-land gorilla is critically endangered with a current "unknown" behind the population size. It is difficult to actually count them as they live in extremely dense and remote forests, but there is a belief out there that there are still some significant low-land gorilla populations that do exist. But due to the act that they are difficult to access and therefore count, causes them to go onto the critically endangered list as we just do not know.    
Unfortunately, the low-land gorilla habitat falls within countries with questionable political stability. At the time of writing this article, the majority of countries are not regarded as safe tourist destinations to view these amazing primates. Congo is probably the safest of them all, but difficult to access which makes getting there and planning the entire safari a very complicated and expensive matter. A gorilla safari to Congo is not impossible. If you are interested in wanting to exclusively see the low-land gorilla, do contact us and we can give you the most up-to-date advice and help so we can assist you in planning.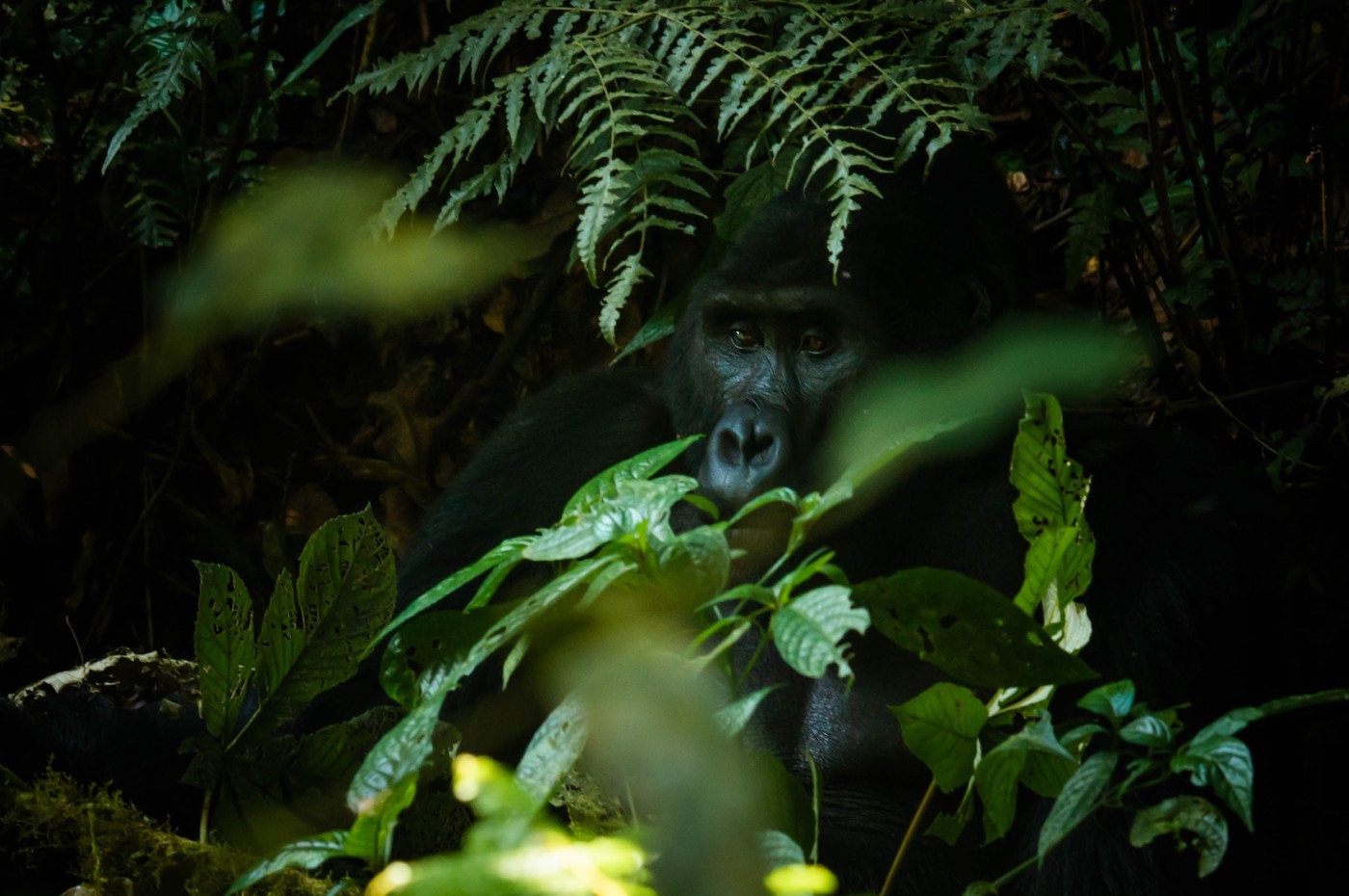 What does my gorilla-trek Africa package entail?
In the following few paragraphs, we will explain what you can expect when on a mountain gorilla safari. 
The gorilla trek package could be exclusively planned as just as a standalone gorilla trek package or as an extension of a larger safari. The basic principles around the trek remain the same it does not matter if you are planning to trek in Uganda or Rwanda.
All gorilla trek permits are pre-booked, so when you book with Journey's Intent you will be guaranteed a gorilla trek on a specified date and location as part of your gorilla-trek Africa package. 
Packing list 
The only way to view these magnificent creatures in the wild is on foot. One needs to be reasonably fit and able to walk at least a few football fields at a brisk pace without getting out of breath. Your trek to the group could be an hour or can stretch into multiple hours to reach them. When it rains it could be very muddy and slippery, good hiking shoes and a raincoat is two very important items to pack. 
Journey's Intent will send you a detailed packing list before you depart to ensure you have the correct and proper attire for your gorilla trek in Africa.
Safety - what to do and what not to do
Before you start your gorilla trek in Africa there is an extensive briefing that takes place at the park headquarters on the morning of the trek. Here you are told about the biology and family structure of the gorillas including the name of the group you will be trekking to. 
More importantly you are told about the minimum distance to keep from the gorillas, between 22-32 feet minimum, and what to do if they come too close. And most importantly what not to do. 
It is of paramount importance to behave in the correct manner, as instructed in the briefing, and to have the flash functionality on or camera or phone switched to off at all times. Flash photography of the gorillas is not permitted, and you will be reminded to have your flash functionality switched off for the entire gorilla trek.
Finding the gorillas
From the starting point of the gorilla trek, you will be in a pre-designated group of between 8-10 tourists and you will be escorted by 2 or 3 trained national park rangers. They will help guide you through the dense forest and manage the 'sighting" once you are with the Gorilla group.
The gorilla families are protected by national park rangers, to prevent poaching, and this therefore means that the location of all the gorilla families is known to the park authorities on a minute-by-minute basis. This therefore means, that you stand a 99% chance to see a gorilla family when on your gorilla trek in Africa, as the rangers would know where they are at any given time.
Found them!
Once you have "found" the gorillas, the rangers will ensure you are at a safe and acceptable distance from the family group and will be allowed to spend only one hour with the group. During this time, you will be allowed to take flash-free photos, talk in very low hushed tones, and observe. You will spend the hour observing their behavior and play. When the hour is up, the rangers will notify you and you will slowly move away and out of the family group and the trek back to the starting point. 
It has happened that a gorilla has approached a tourist. If this happens the ranger might intervene and help you move away, or they would ask you to slowly move further away. Communicable human diseases like a common cold could have a devastating effect on a family group of gorillas. It can cause multiple deaths in a group, so it is very important that all potential tourists visiting groups ensure they are fit and healthy with no colds, sniffles and other infectious illnesses that could affect these magnificent apes. 
What do I need to pack for my gorilla trek?
Journey's Intent has a detailed packing list that will be sent to you well in advance, before your departure. I will however in the following paragraph give you a short list of the most important clothing items that you should pack.
The most important item that is worn will be ankle-protecting hiking boots with decent hiking socks. Gore-Tex waterproof boots are preferable, but if not, it is not the end of the world. But they need to be stable and protect your ankle from potentially twisting as you trek through the dense forest.
Trousers and long-sleeved shirts are important. The lightweight travel clothing is acceptable, but some of the forests have stinging nettles, and a thicker fabric similar to denim or thick cotton fabric will keep the nettle stings at bay. If you do have quick-drying shirts, wear a thick sweater or jacket that could help protect you against the stinging nettles. Leather gardening gloves will protect your hands from the nettles whilst on the gorilla trek.
A small backpack needs to be either on your back, or you can pay a porter at the park headquarters to carry the bag for you at a nominal fee. In the backpack, you need to have a raincoat, sunblock, bug spray, a camera, and a water bottle. If you have specific medications, you would require during the day, this needs to go in there too. 
Binoculars for the avid birdwatcher is a good idea but remember, you have to carry it and it does get in the way when you have to go through dense forest or down steep inclines or slopes. Walking sticks are very handy, bring your own or you could potentially buy or rent some from the park headquarters. 
Last but not least, a hat to protect you from the sun is crucial. You might be in the forest and in the shade, but it does help to keep leaf matter and flying insects from getting stuck in your hair. It also helps absorb some of the sweat during your hike, remember, you are in a tropical rainforest after all.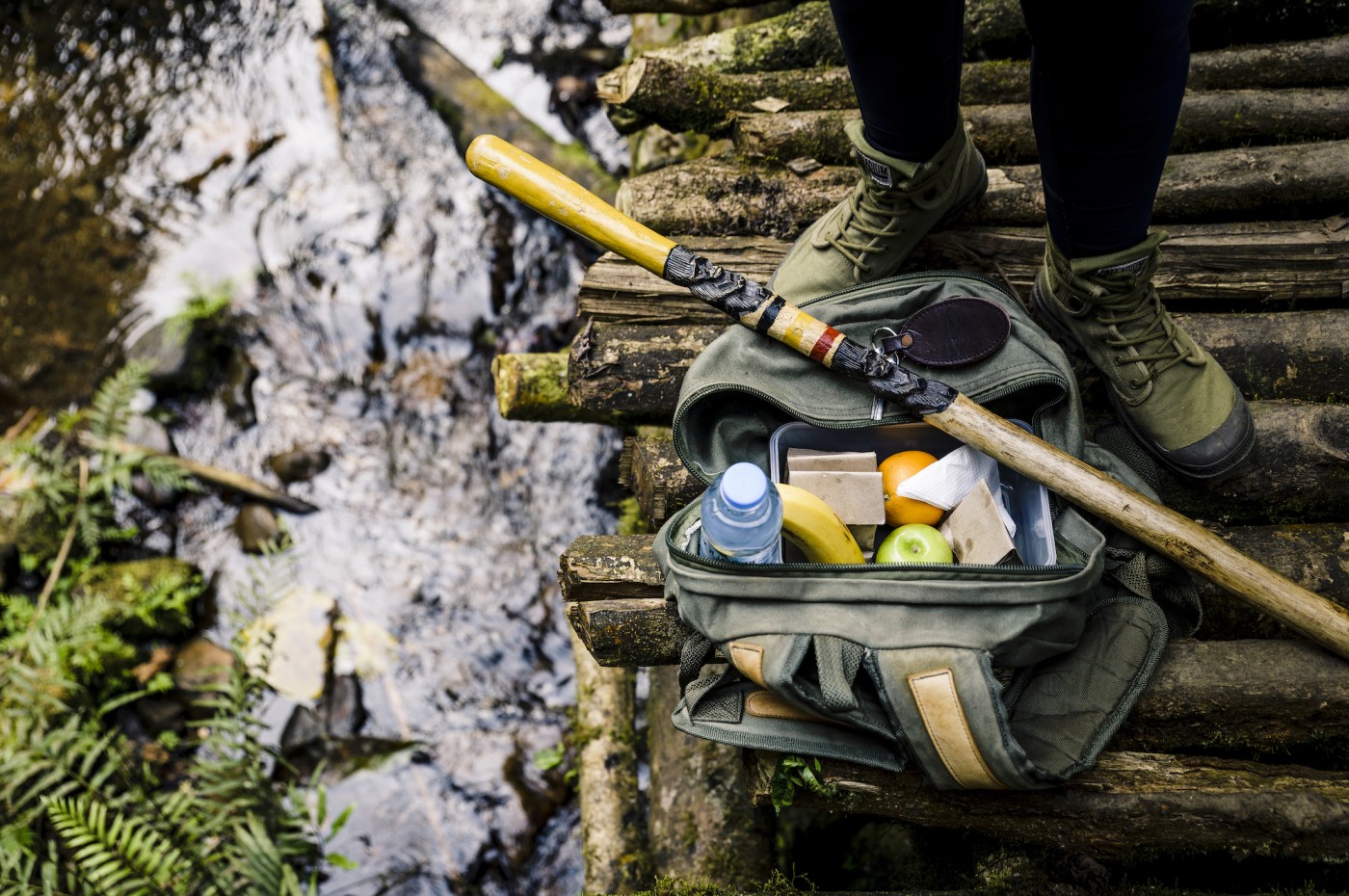 How challenging will my gorilla trek in Africa be?
Firstly, the terrain will be uneven and unpaved. The gorillas make their nests in various locations and change regularly, this means they are off the beaten track and it often means the park rangers would need to clear a basic path for the tourists to walk through a specific dense bit of forest. If it rains, the terrain can be slippery and muddy, so good boots, a raincoat, and a walking stick does come in handy during this hike.
The duration of the hike could be from a brief hour one way to numerous hours, depending on the location of the group you have been allocated for the day. It is important though, that at the time of booking, you make sure you highlight any mobility issues you have so we can plan ahead and see if we could request you to go to a group that typically is closer to the park headquarters. 
Whilst Journey's Intent has to book permits in advance, we cannot book a specific gorilla group in advance. This is decided on the day of the trek. It would therefore be impossible to predict which gorilla group you will trek on the day what the conditions of the trail will be before you trek or how long your trek will be. 
In short, with uneven terrain, and possibly wet and muddy conditions, you need to prepare yourself for a possibly challenging trek on a wet and uneven surface. But the reward of seeing the gorillas is worth it. 
We have done the gorilla trekking ourselves and would be able to give you the most accurate and up-to-date information to help you plan your gorilla trek in Africa. So do contact us and we would be happy to help you plan your long-awaited gorilla experience.