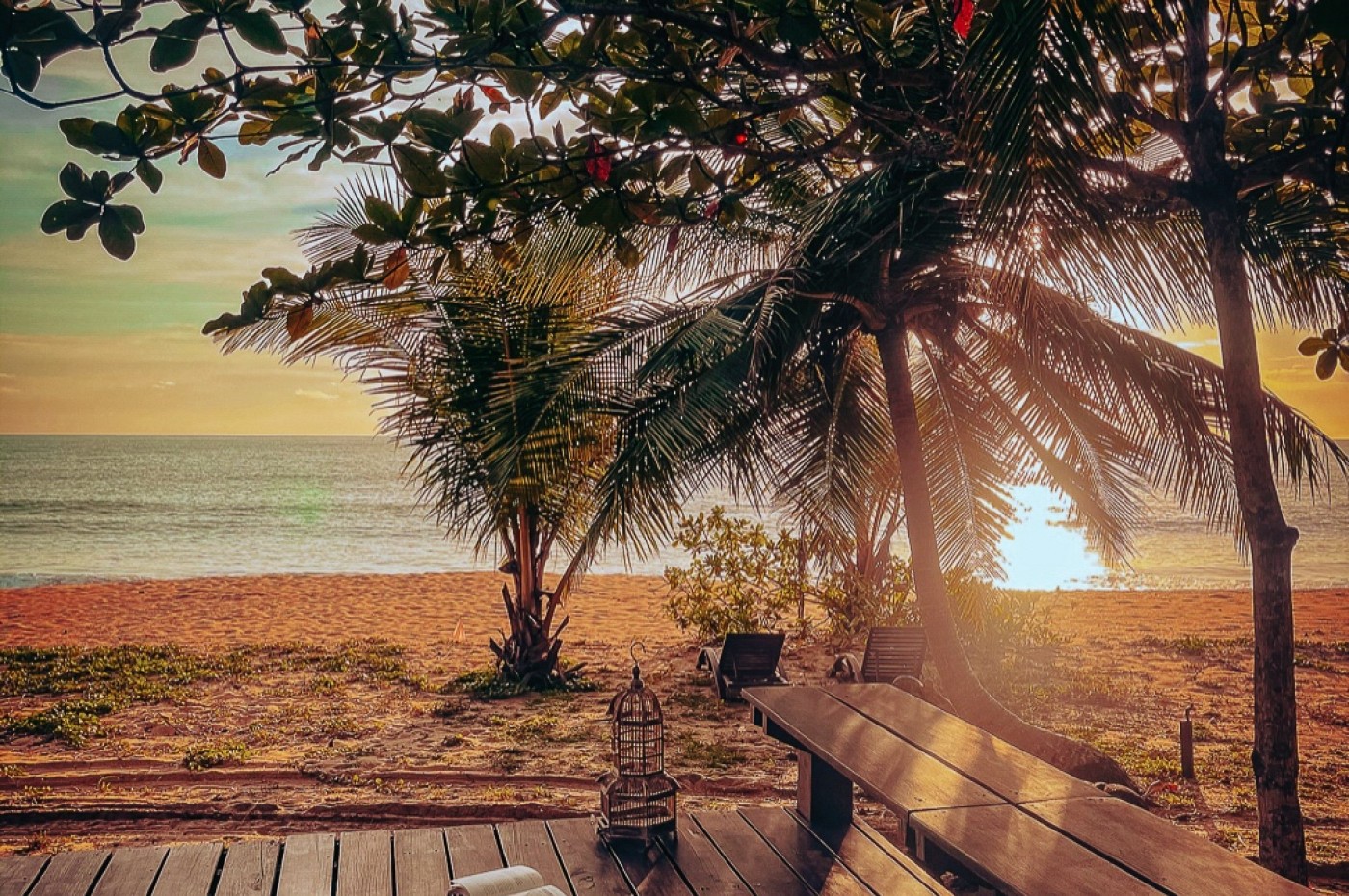 BABA Ecolodge, Koh Phra Thong
A marvelous anti-hotel on an unknown island in the Andaman Sea
Let us be clear about one thing right away. BABA Ecolodge is not a hotel in the traditional sense. We call it an anti-hotel. It consists of 27 wooden cabins surrounded by jungle and palms on one of Thailand's least visited islands. A locally rooted beach experience that goes straight to the heart.
BABA Ecolodge brings back memories of how Thailand use to be.  First, read on and understand why BABA holds a very special place in our hearts.
Why we love BABA Ecolodge
Beautiful, peaceful, and far from polished mass tourism
Created with a big heart in collaboration with the local community
An unpretentious anti-hotel with high ceilings and plenty of space between the bungalows
A fresh and authentic cuisine where the menu varies from day to day 
Beach bonfires, BBQs, and communal dinners at long tables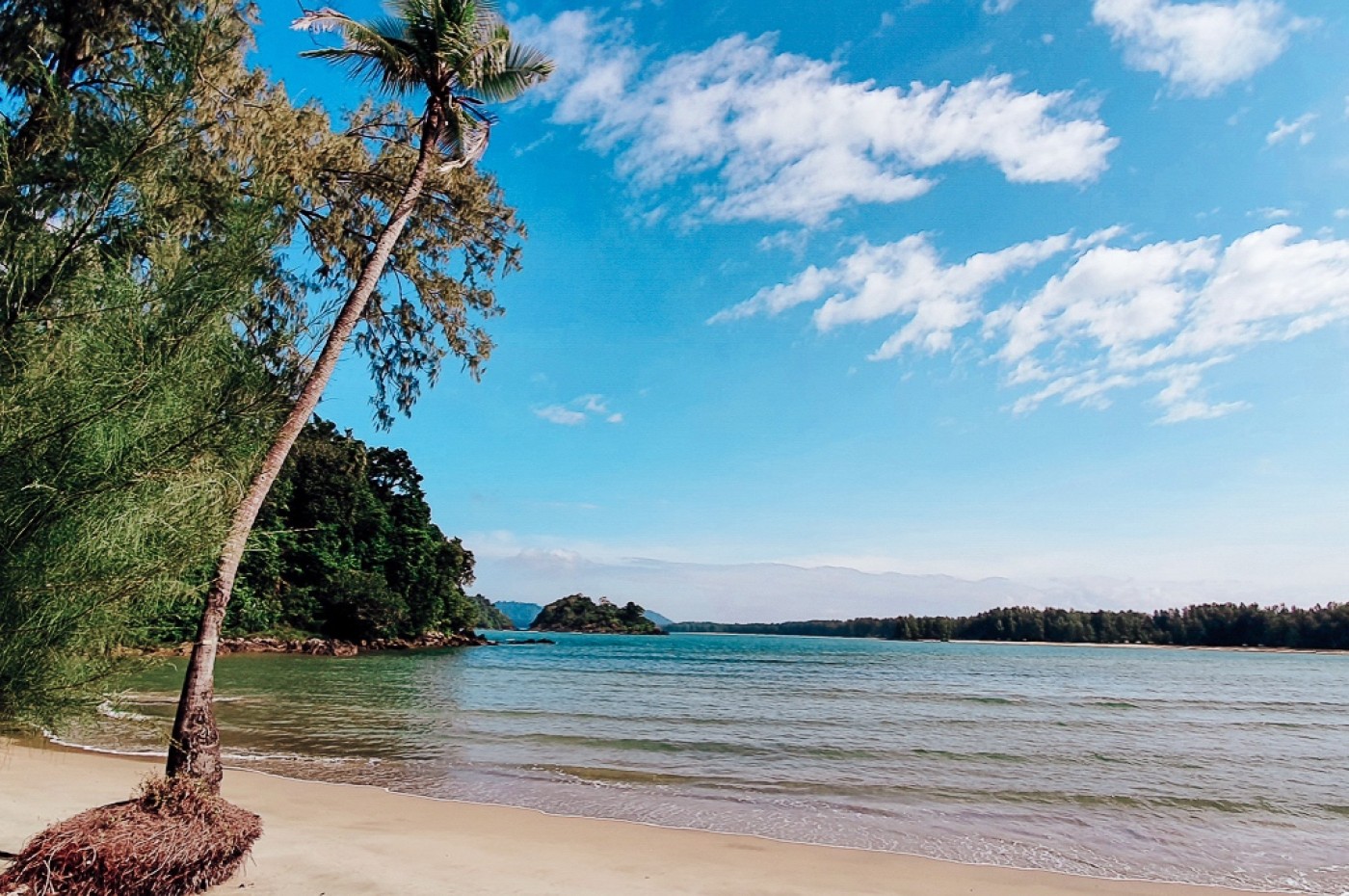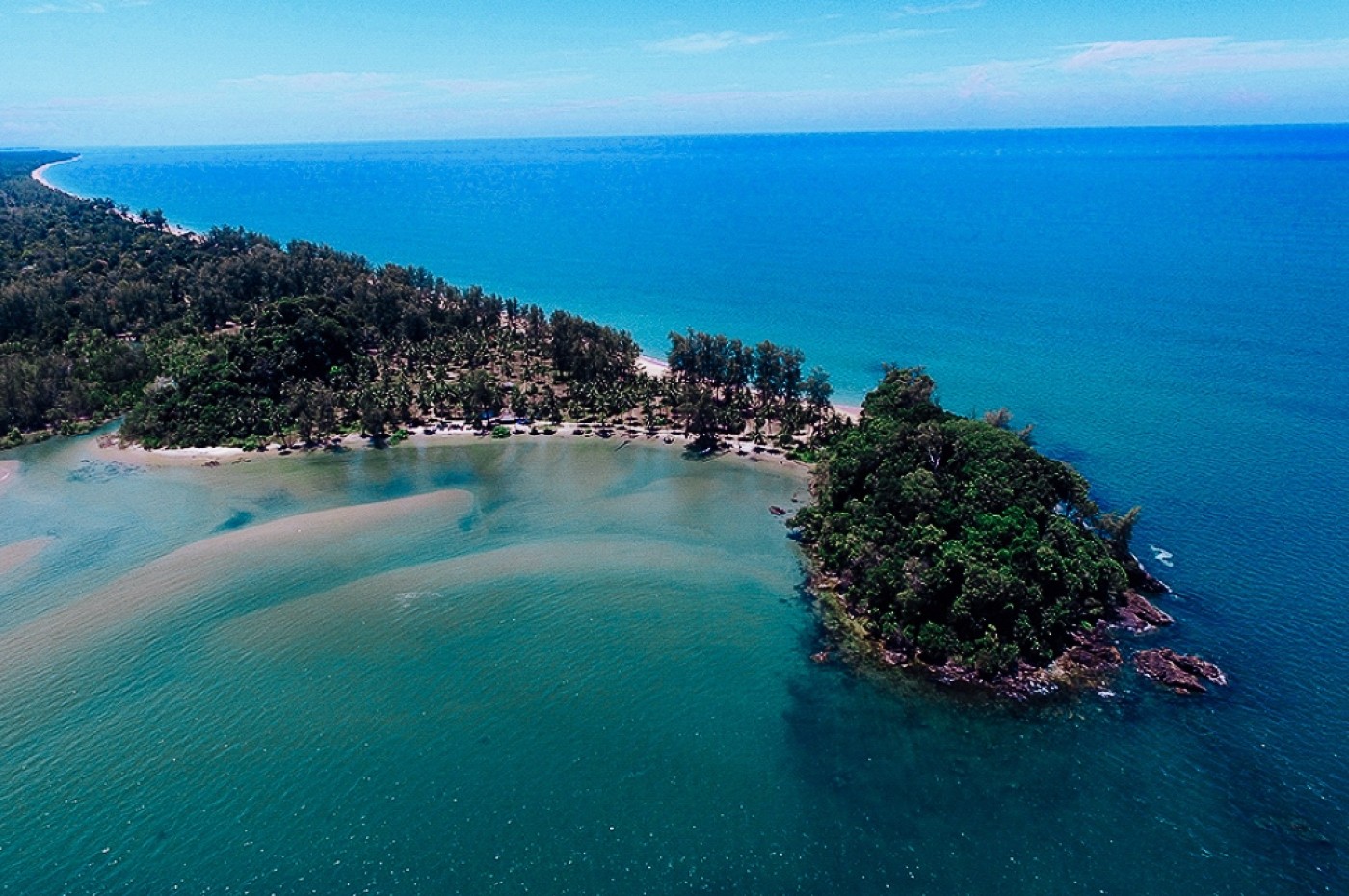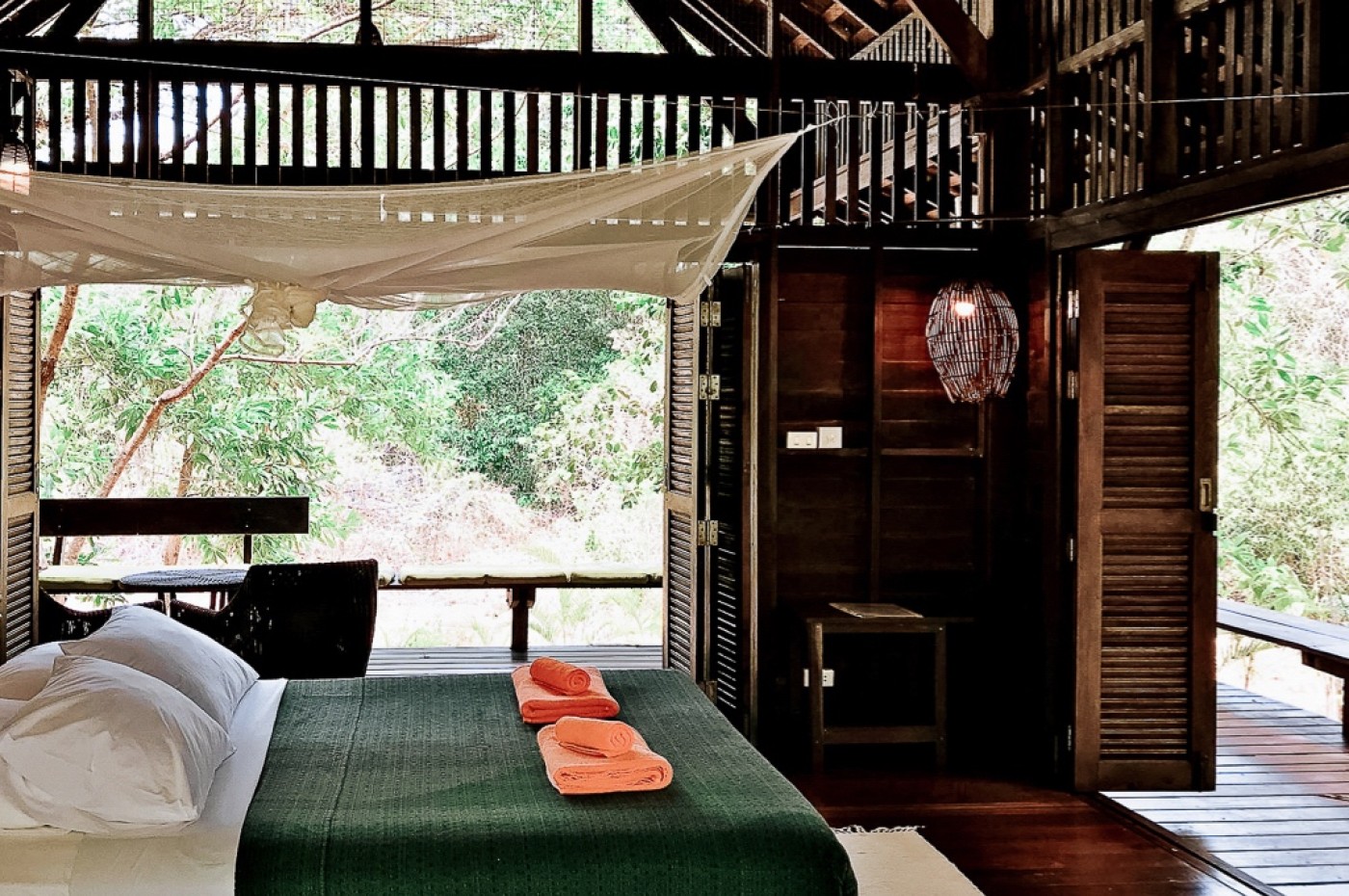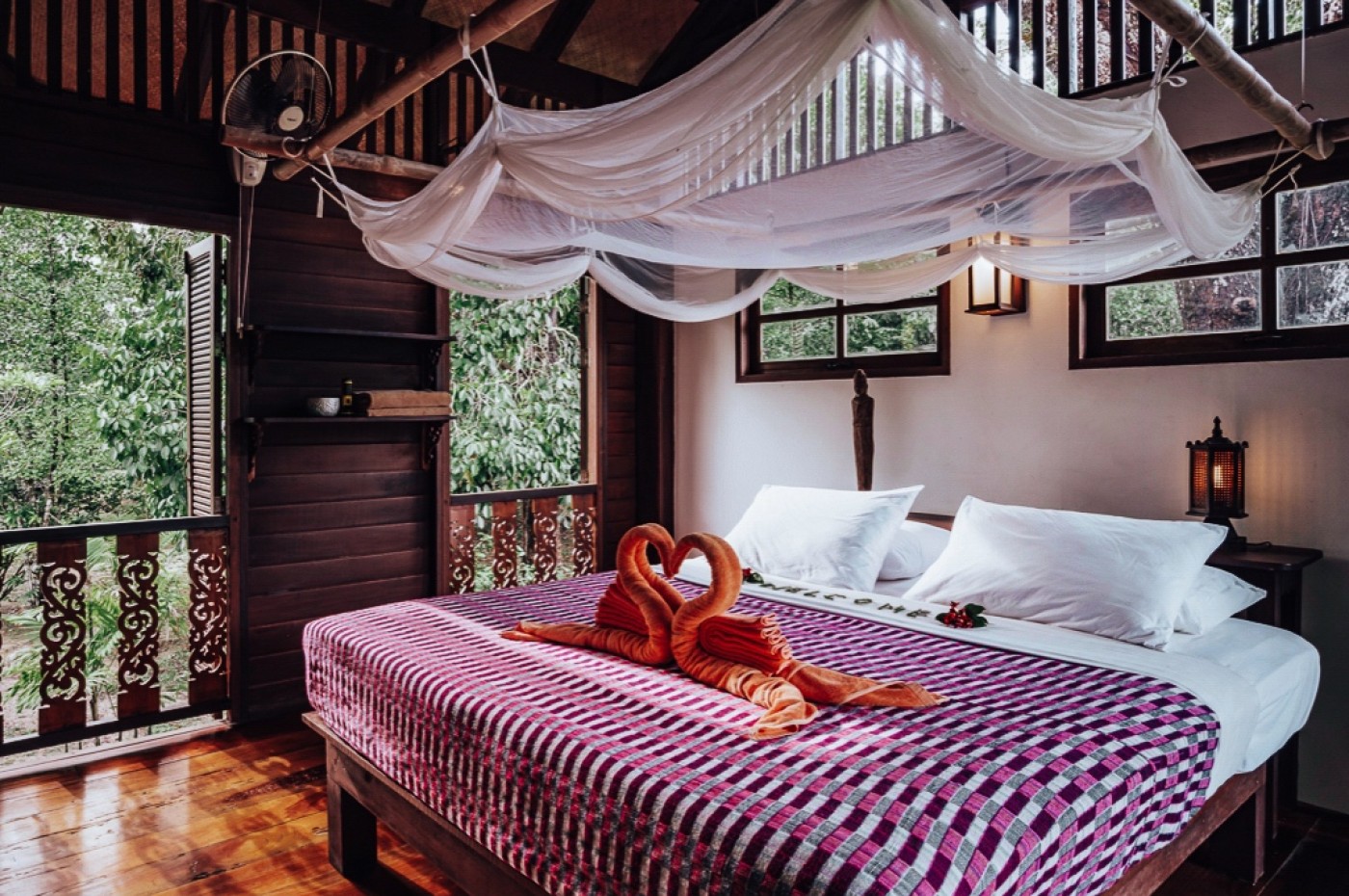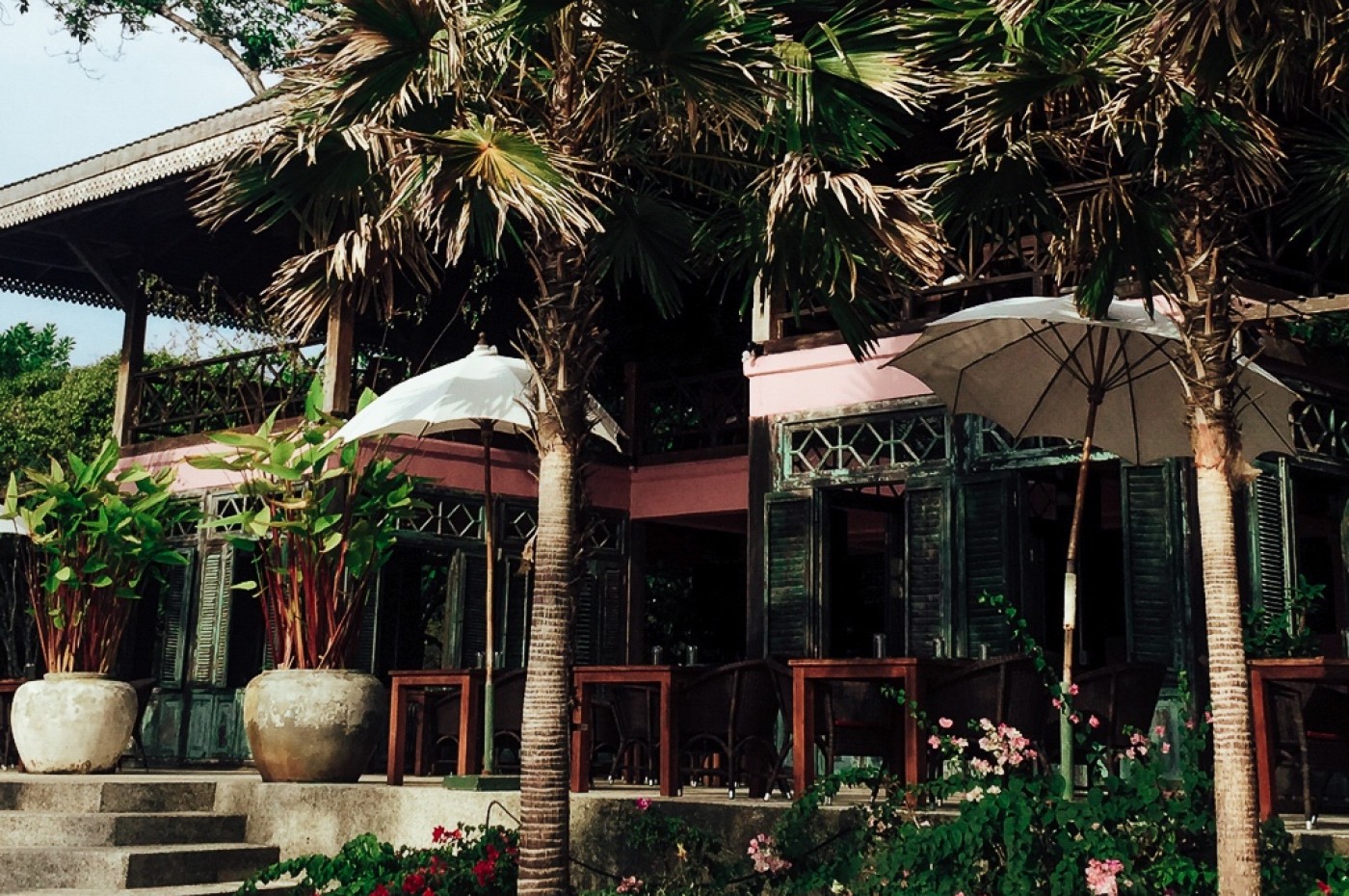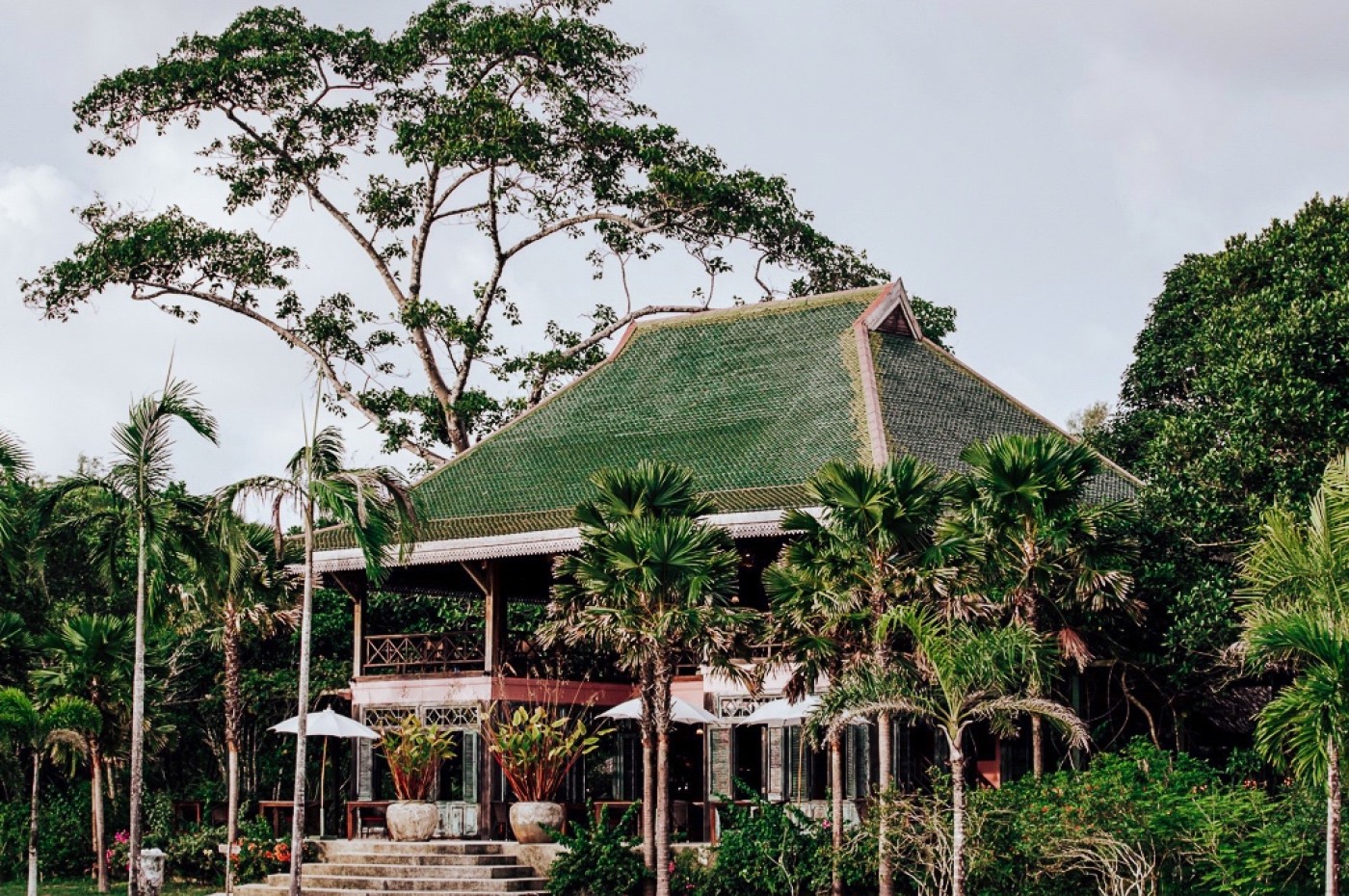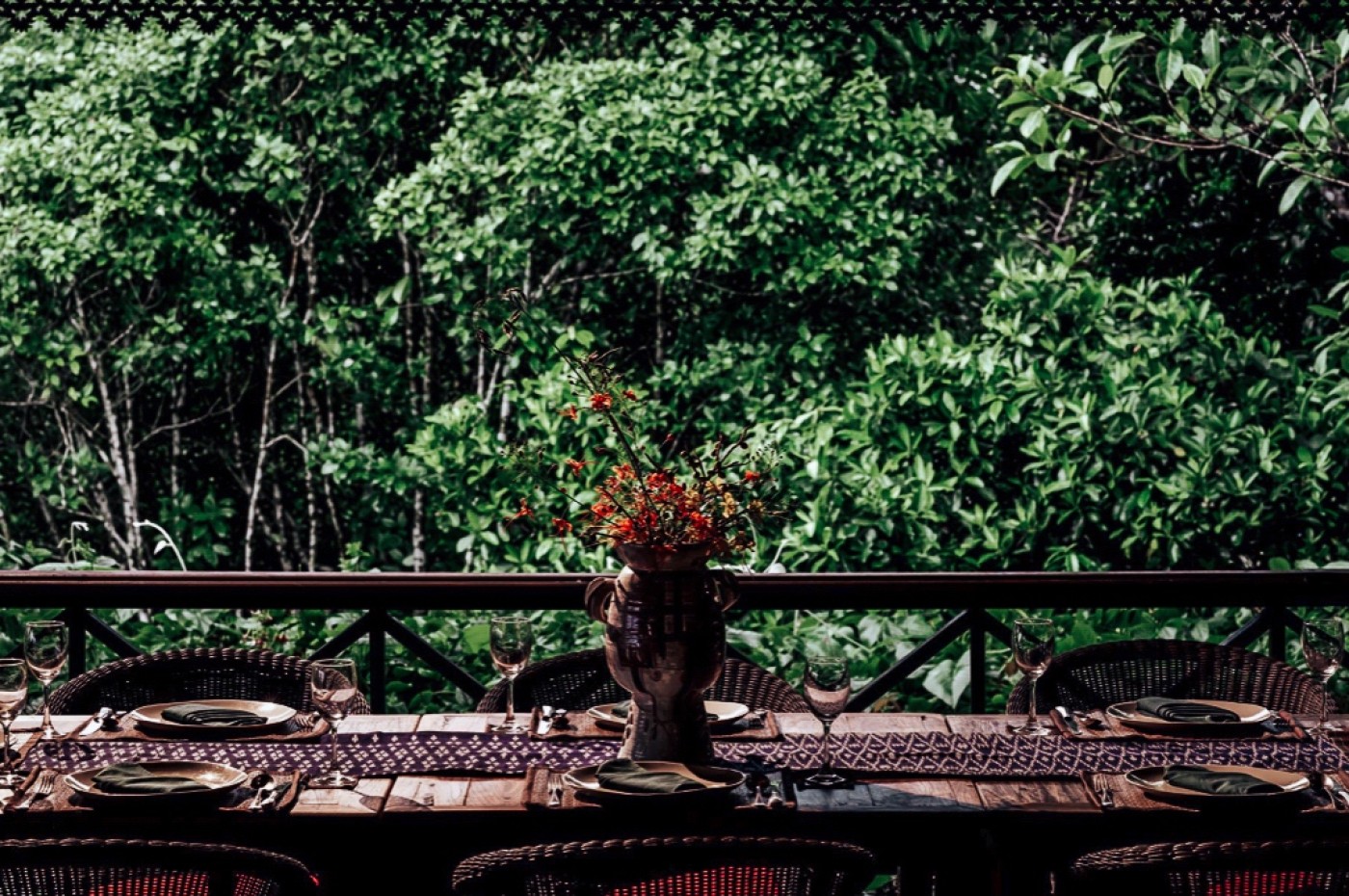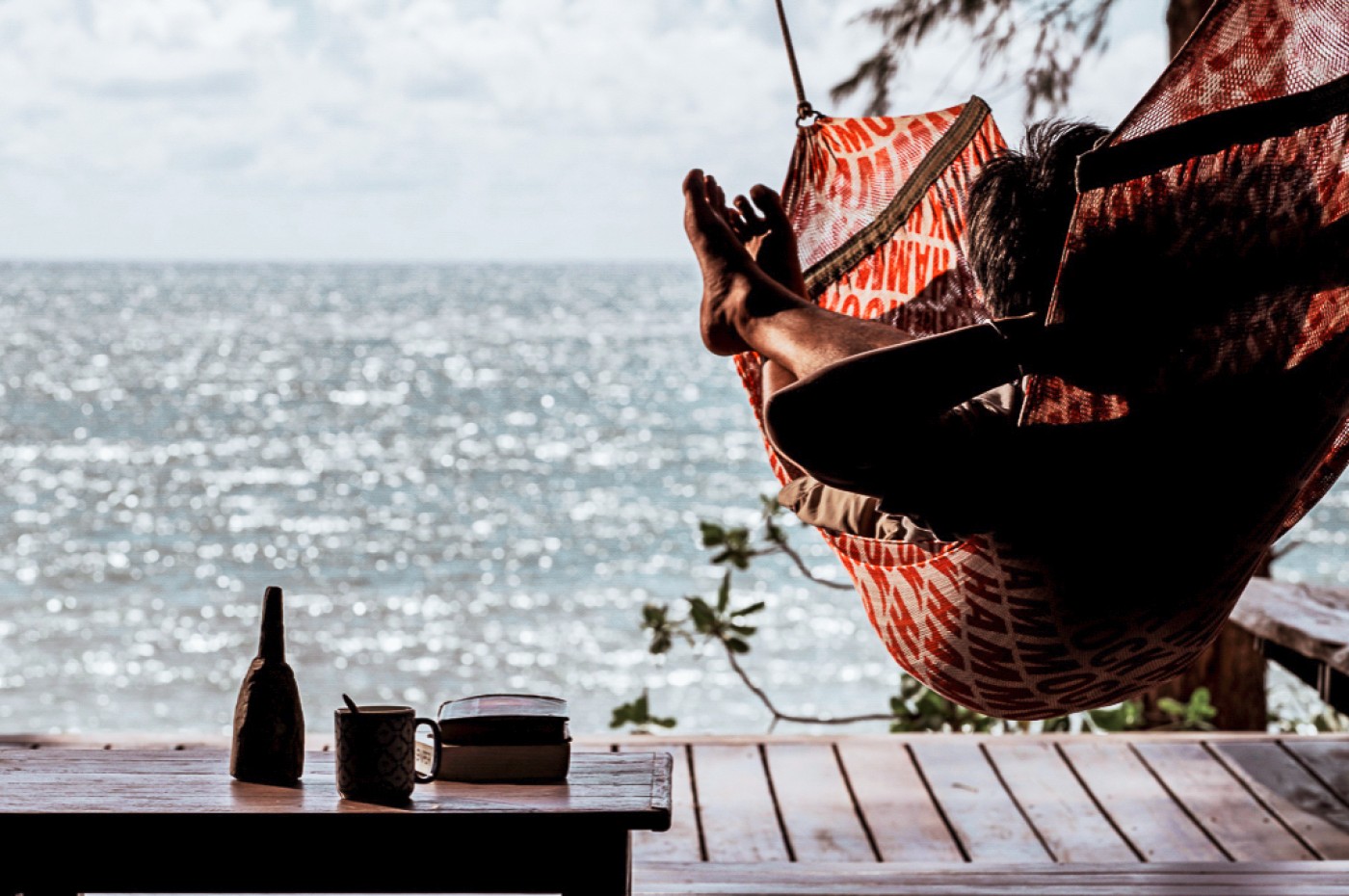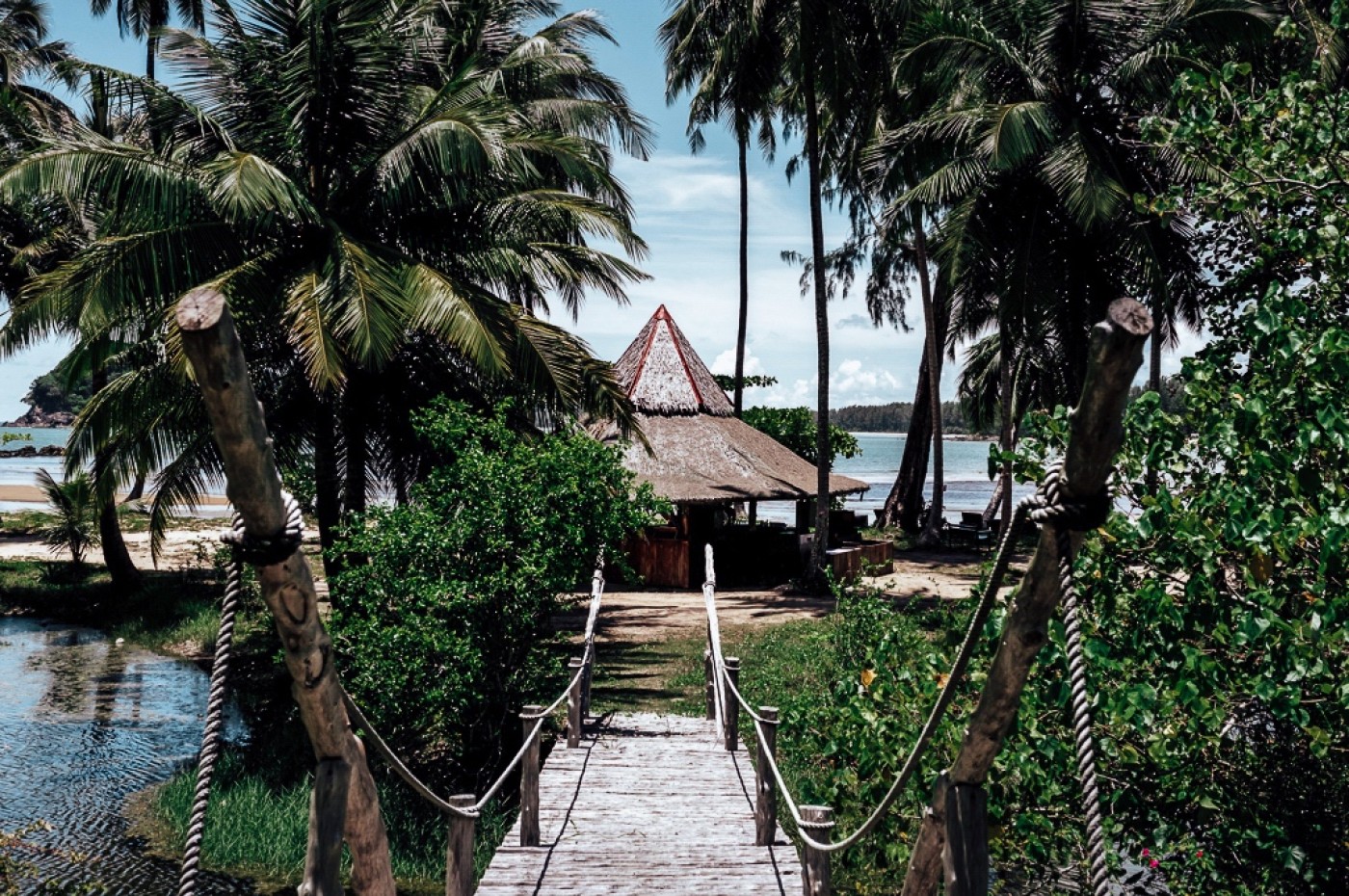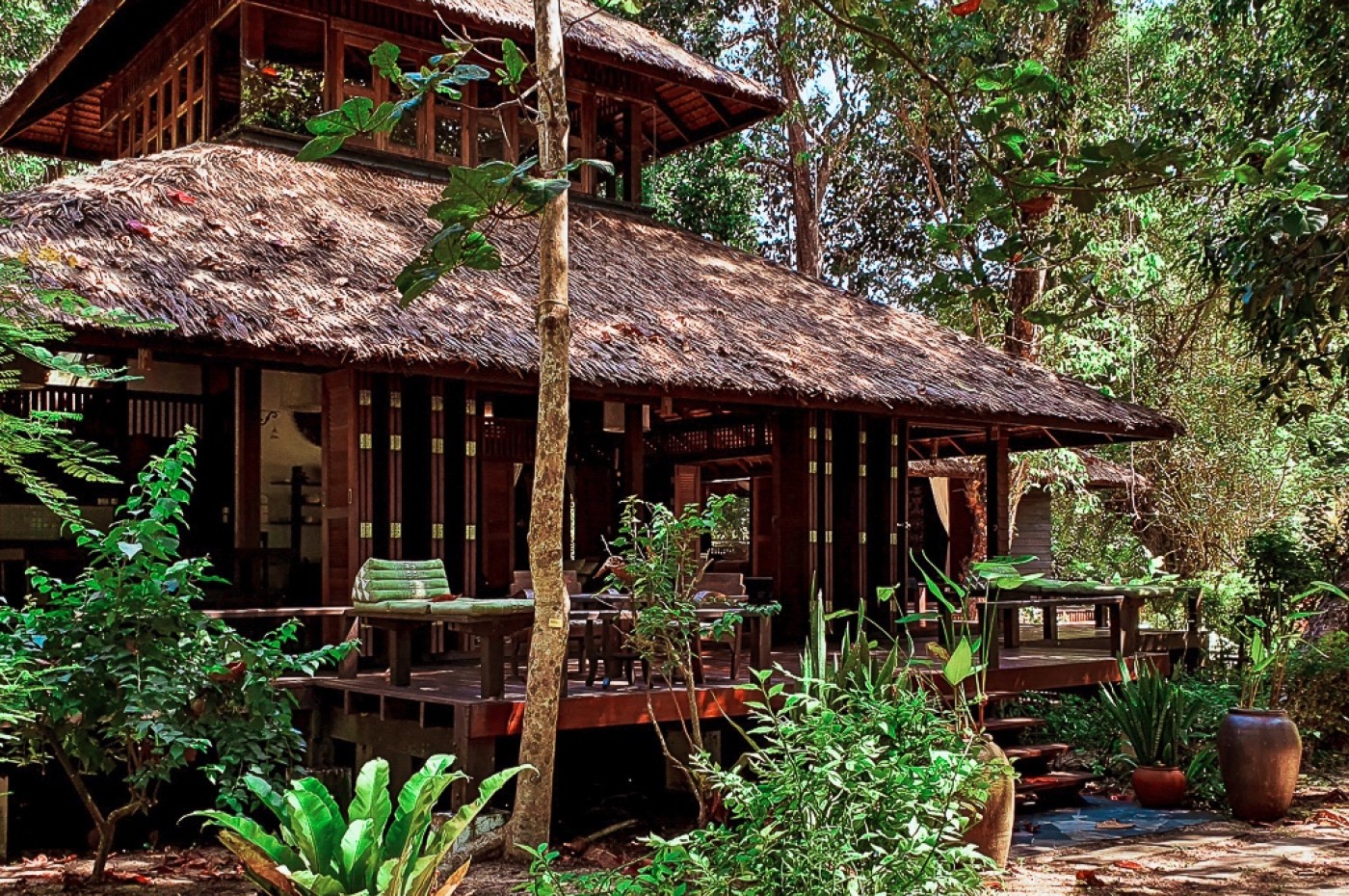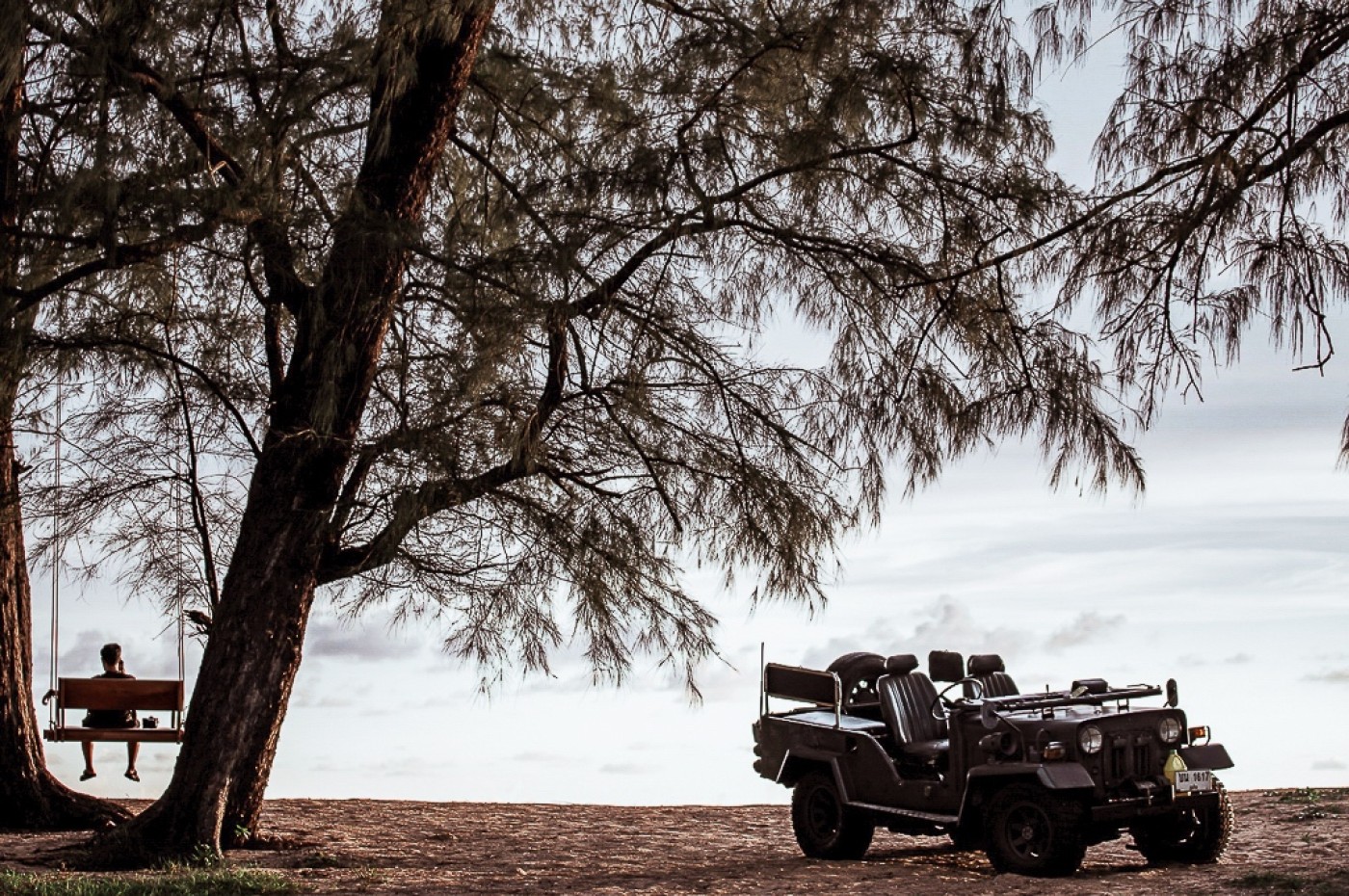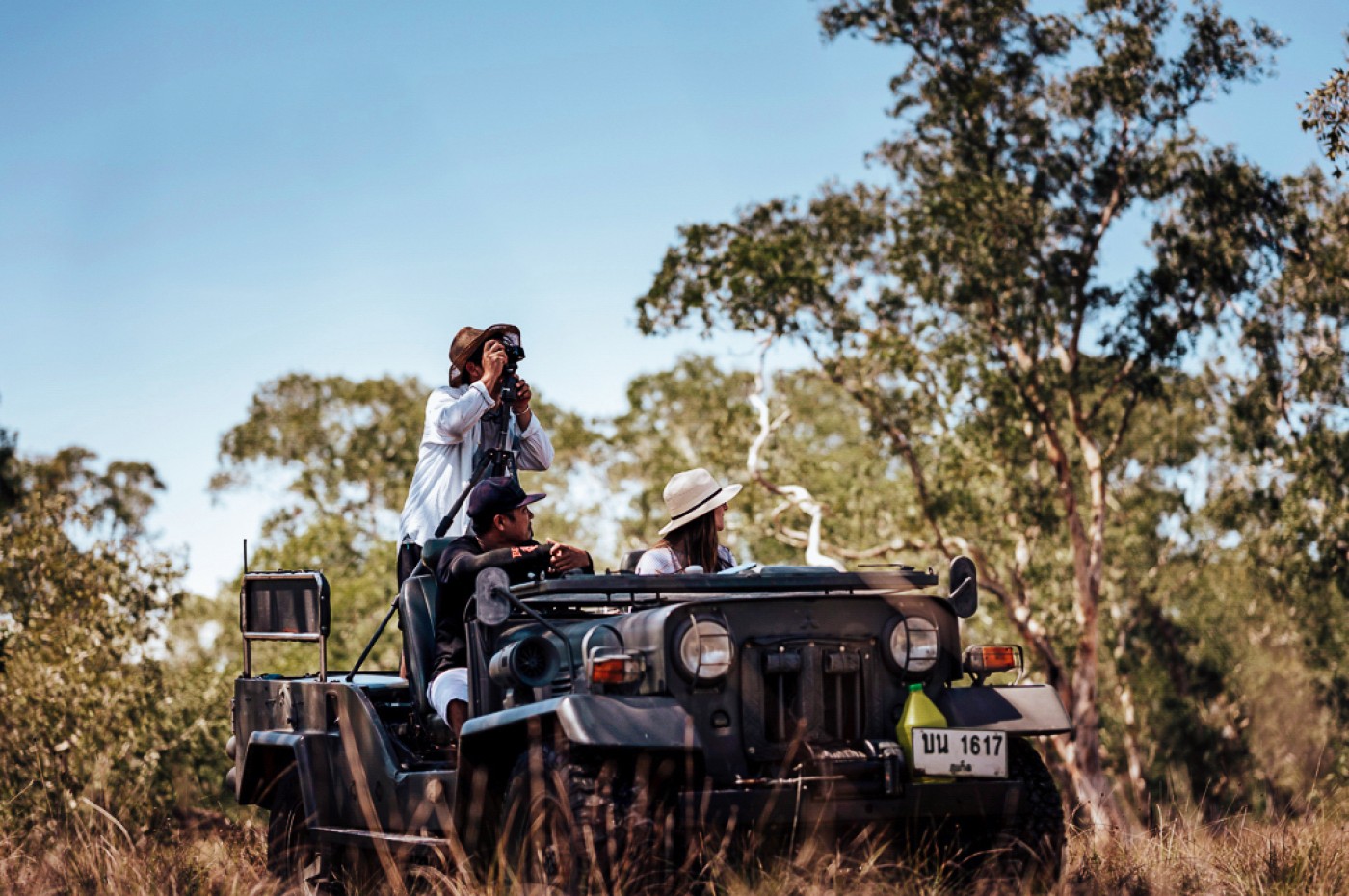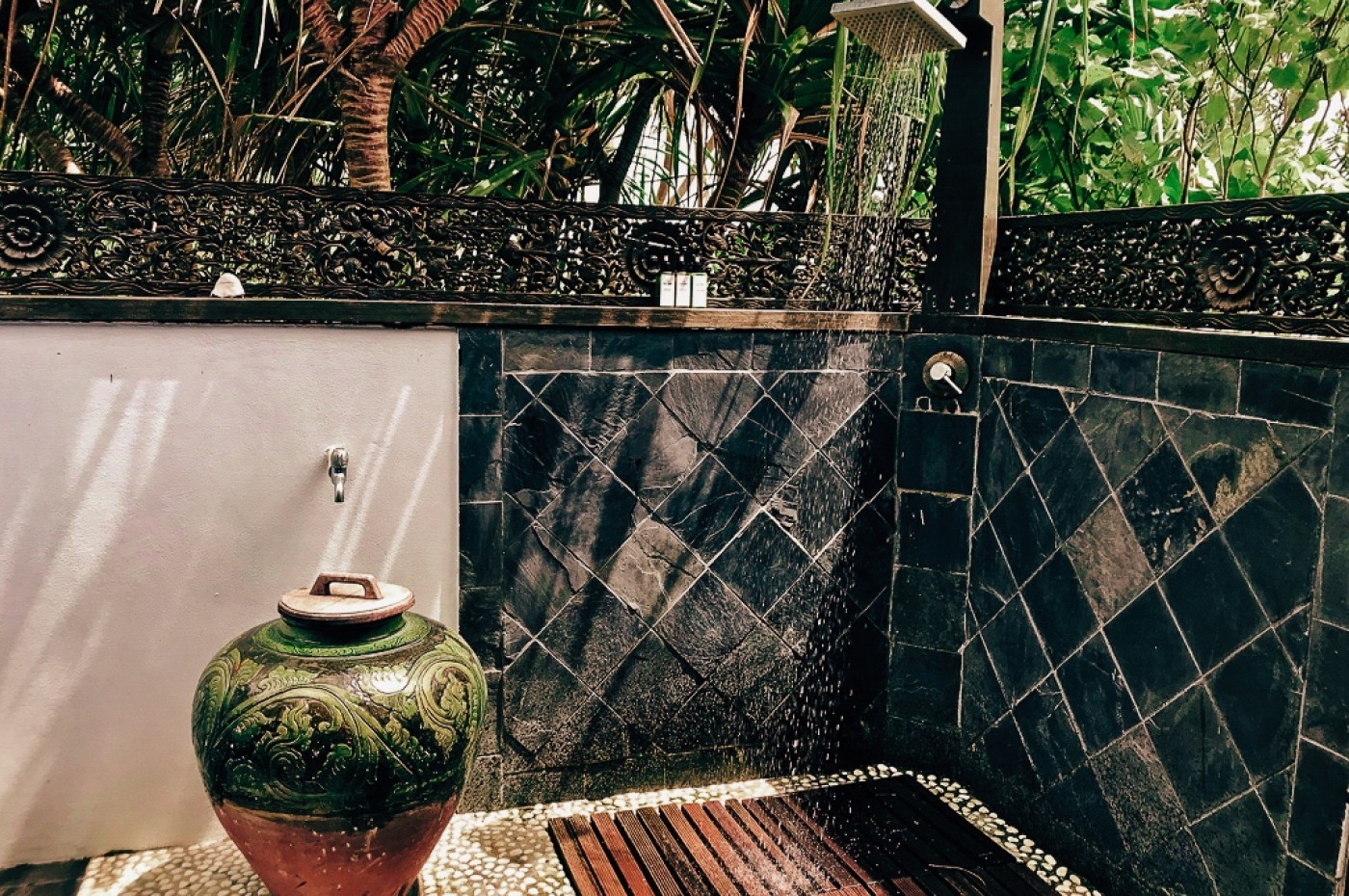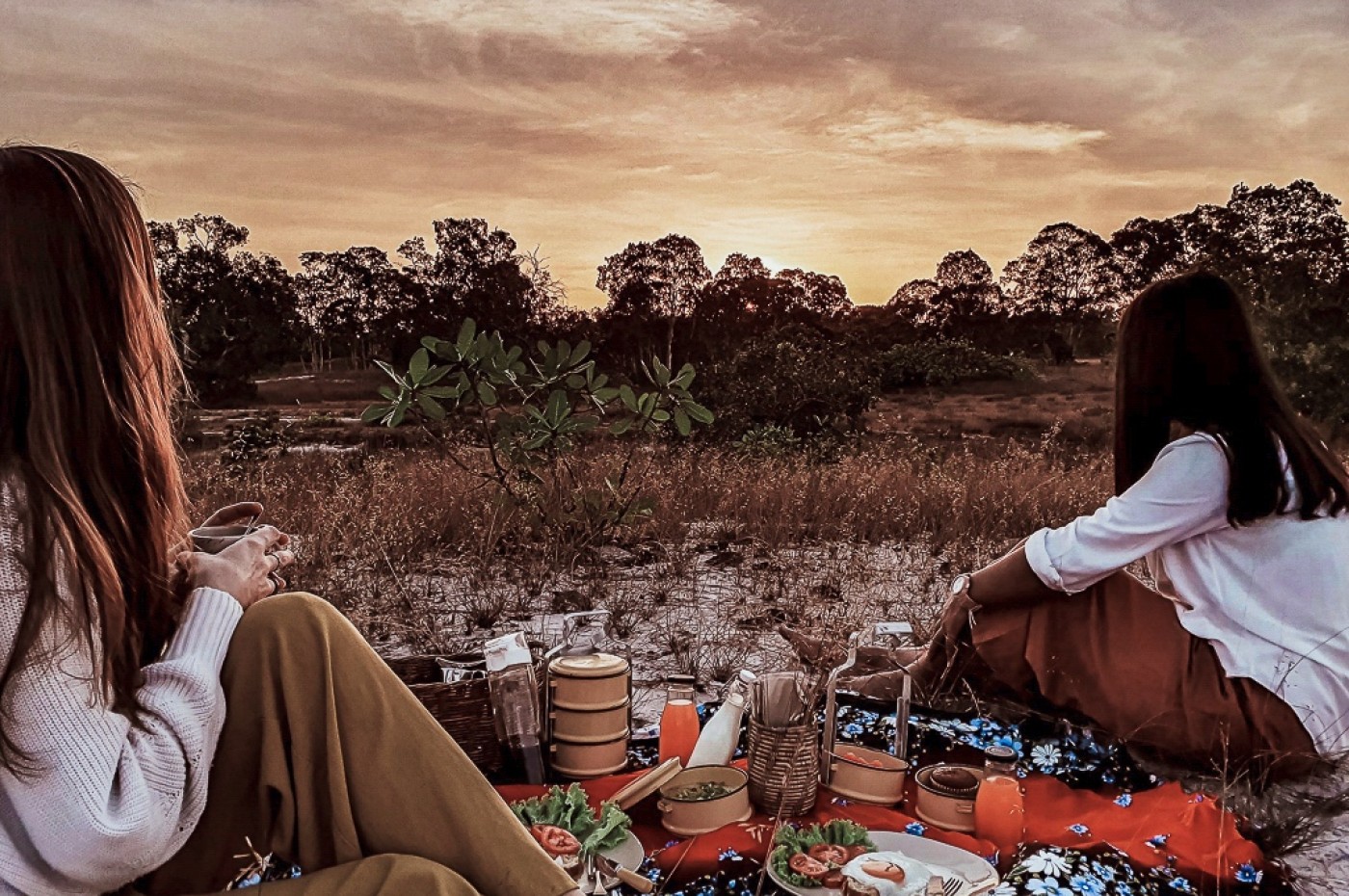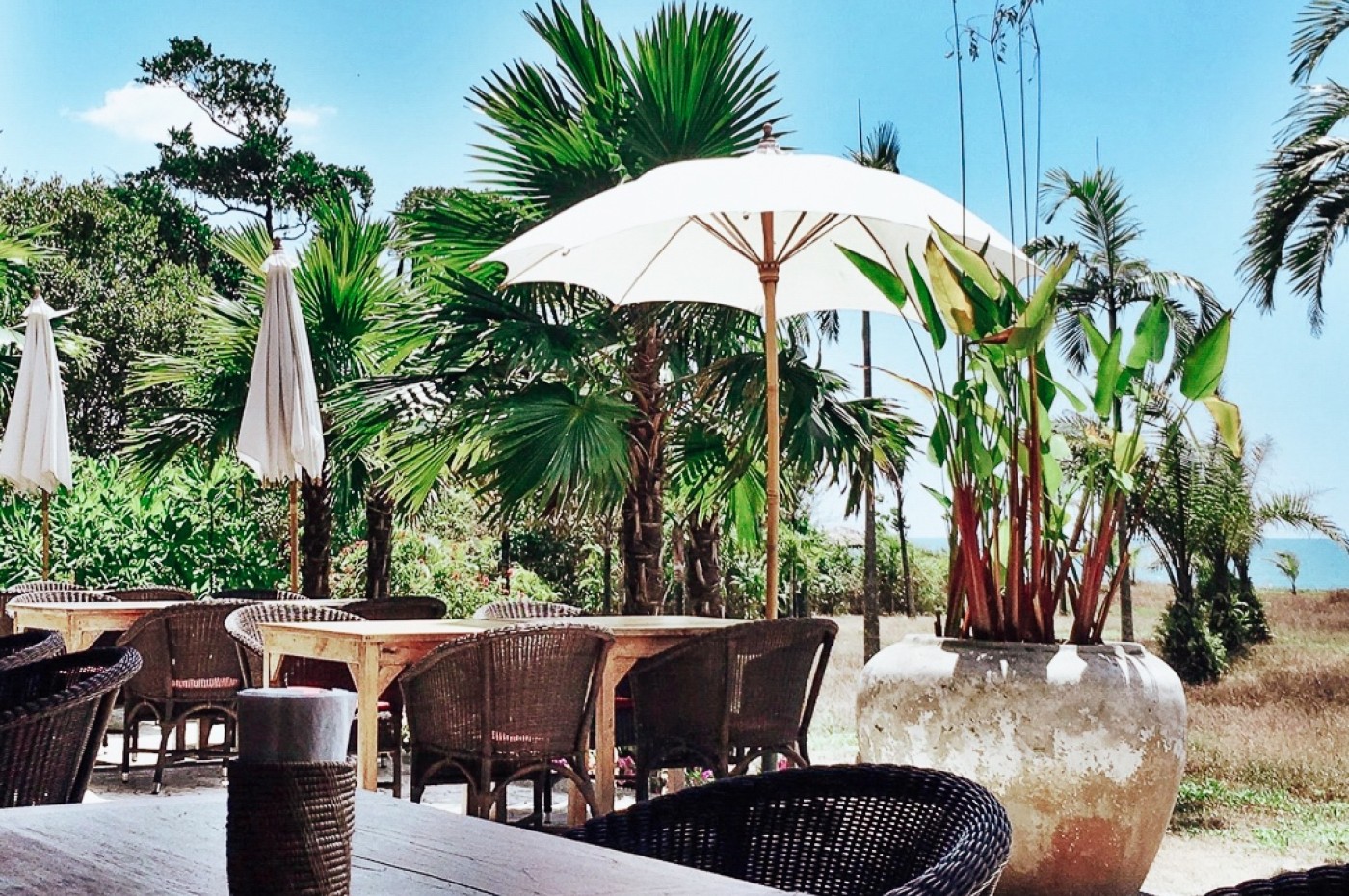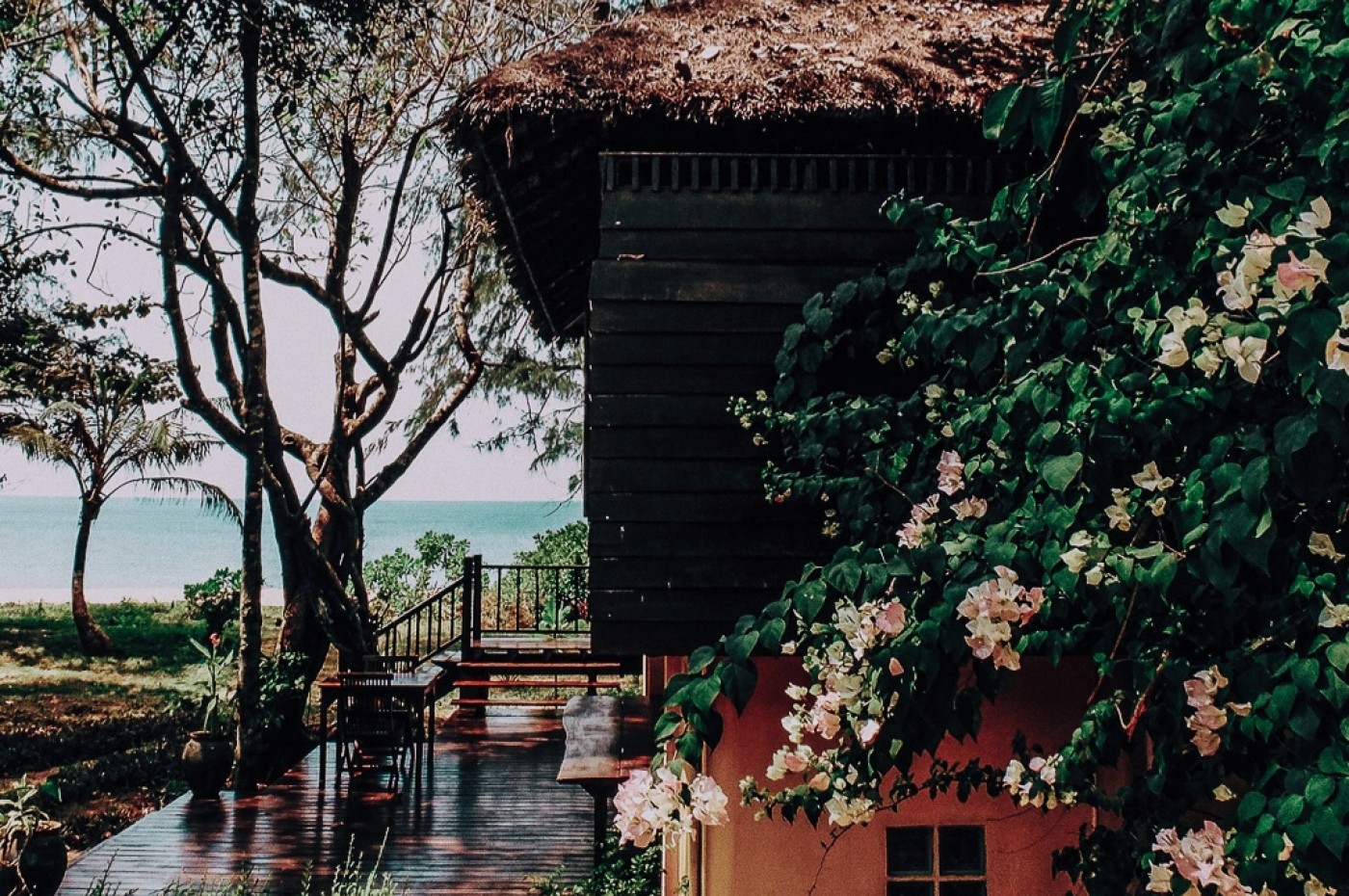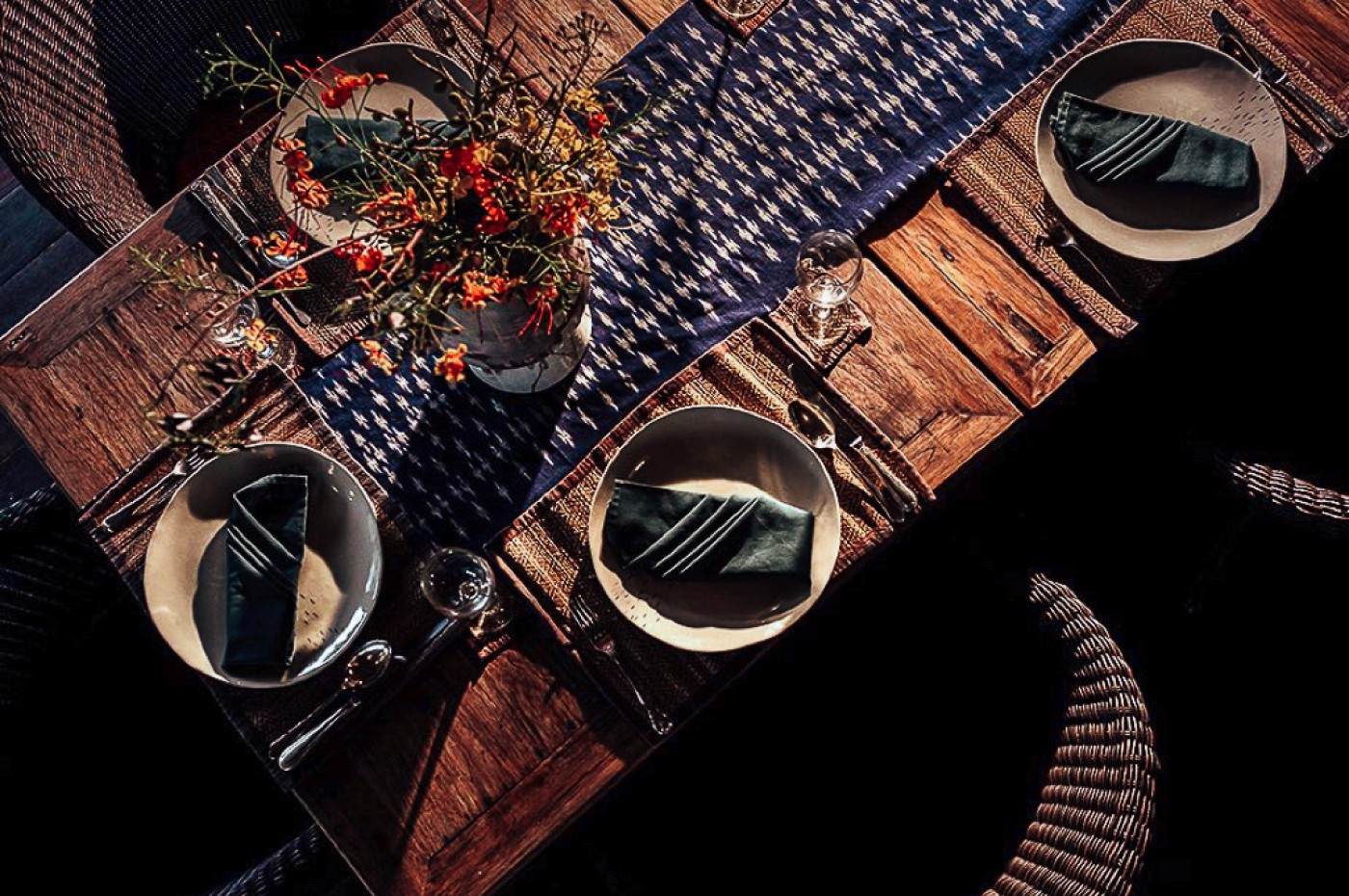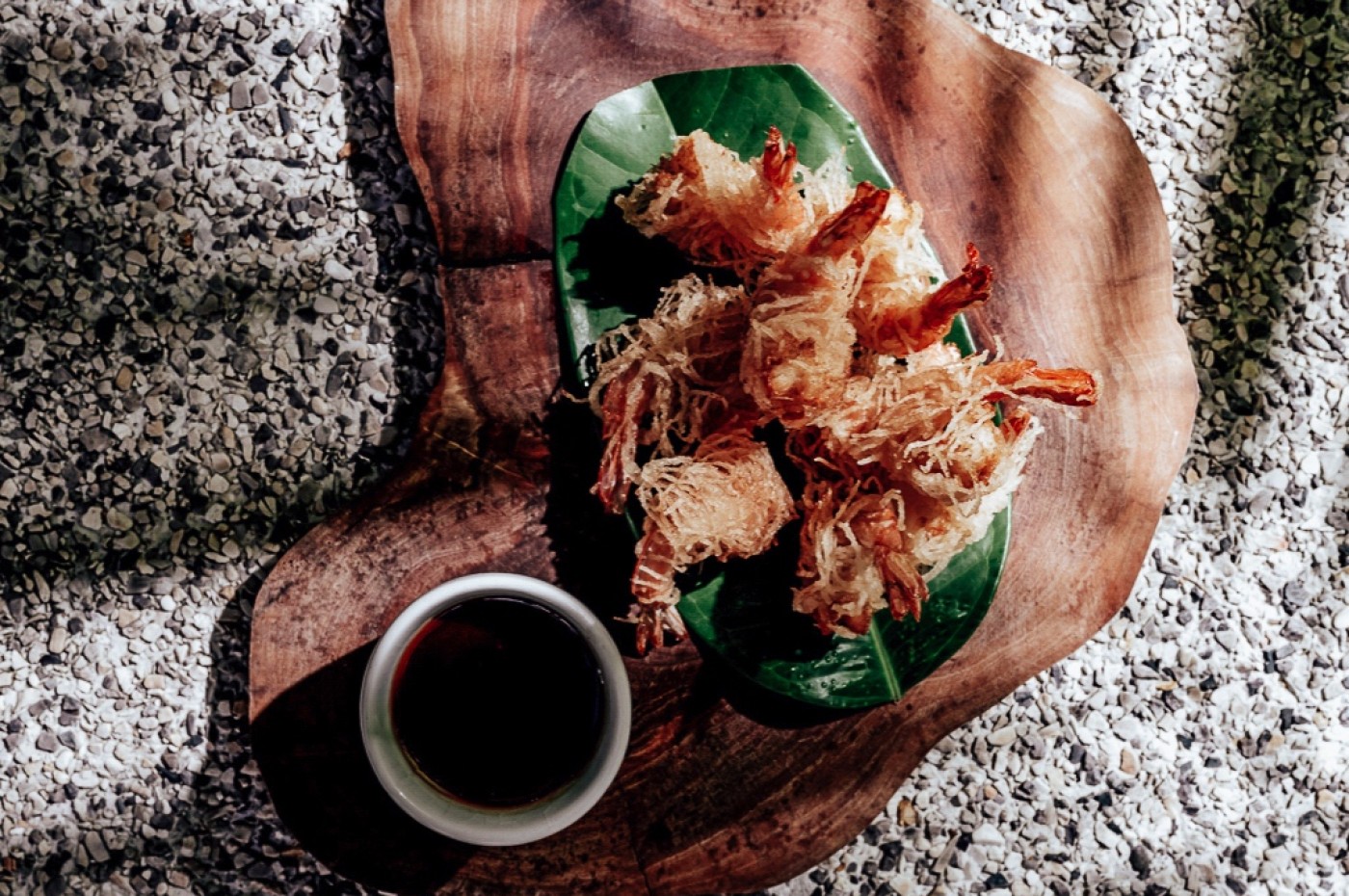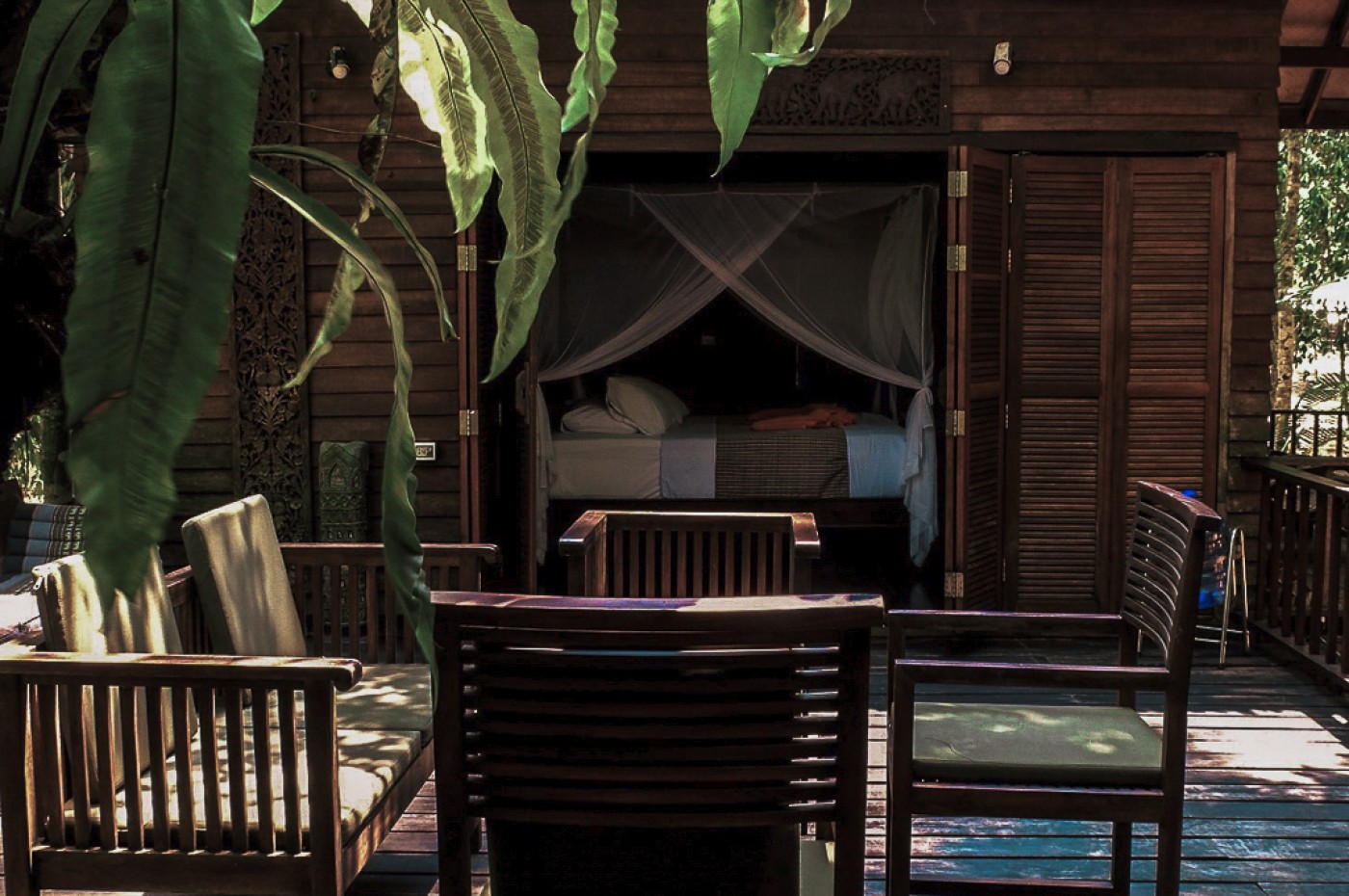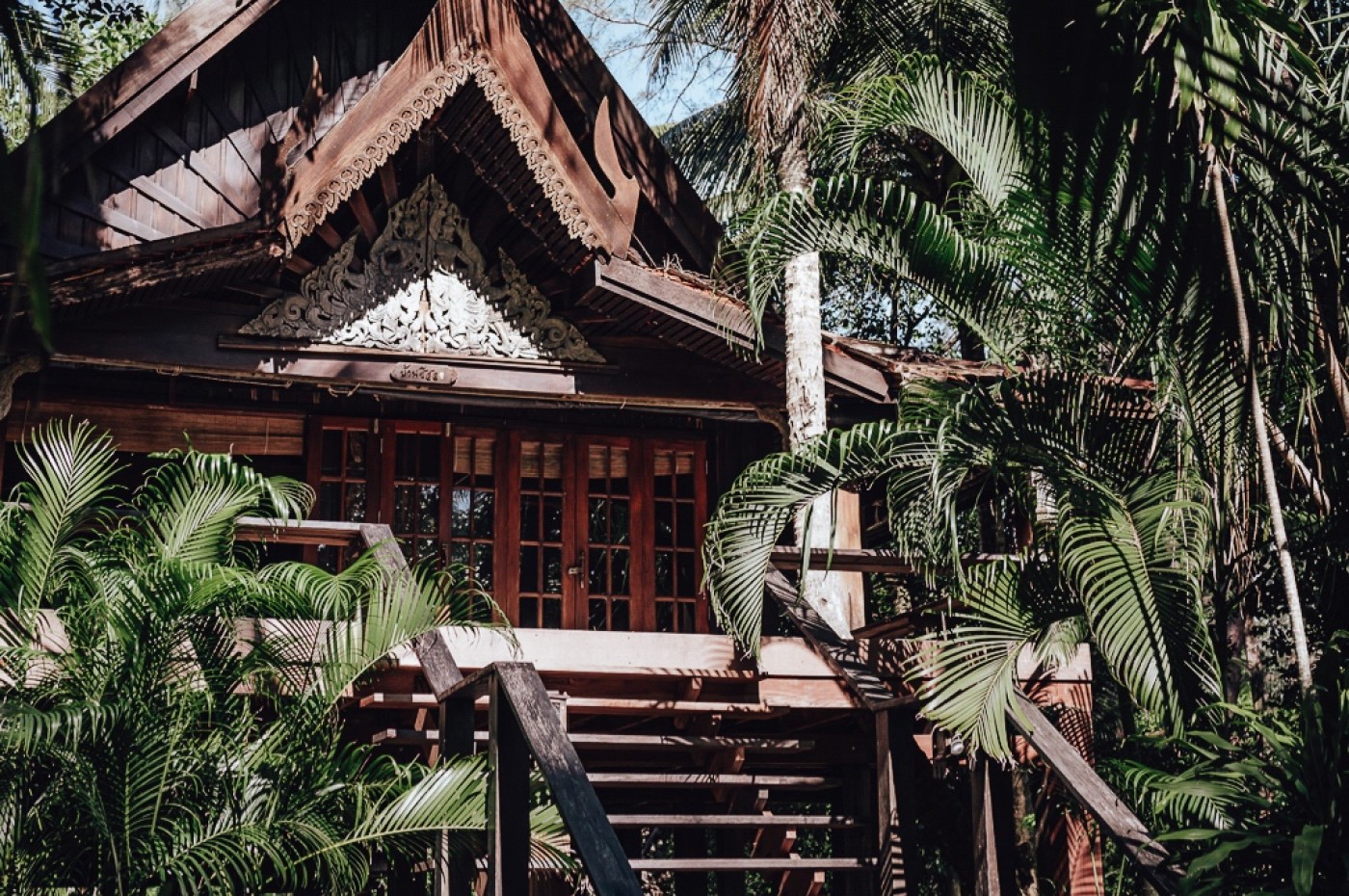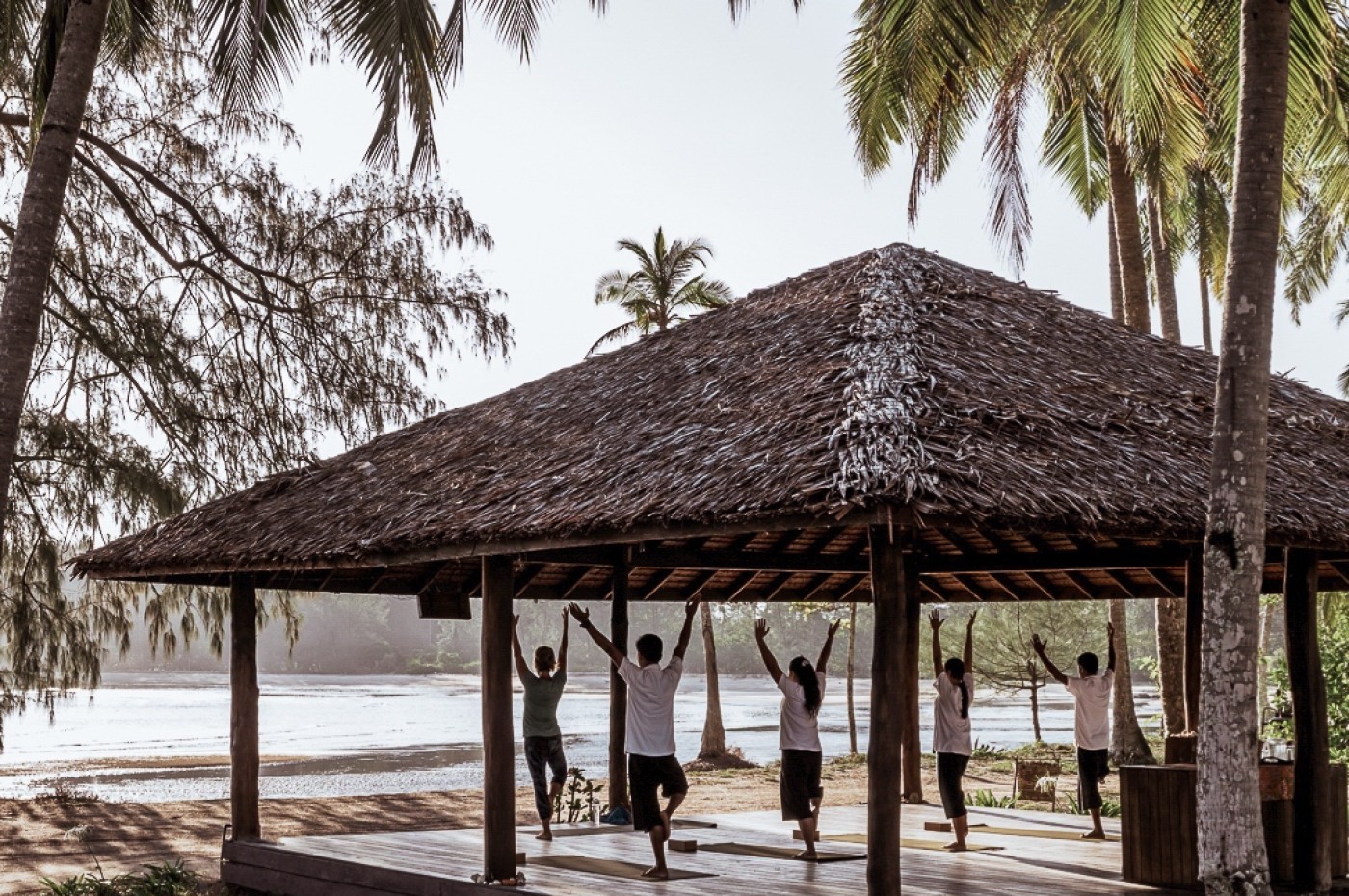 BABA Ecolodge is, in many ways, a feeling - a place you did not think existed in Thailand. It has its own unique identity. A proud culture shaped by life by the sea in the borderland between Thailand and Myanmar. It is a different Thailand than the one you already know.
There is no air conditioning or pool, but a 12 km untouched beach
BABA Ecolodge is located on a 12 km deserted beach directly facing the open sea. Beautiful, quiet, and you can constantly hear the sound of the waves. Inside the bay on the opposite side is a calmer beach - beautifully located and shielded from the open sea. Here the ocean acts as a pool, perfect for children or a kayak trip.
The cottages are all built on stilts with plenty of airflow. Therefore, air conditioning is not necessary, as the breeze from the Andaman Sea and the ceiling fan act as a natural and comfortable cooling system.
About half of the island's population, from young to old, has a very close relationship with BABA. As a guest, you immediately feel that. The locals can be a bit shy, and their level of English varies greatly, but that is part of the charm when staying in the countryside in Thailand. BABA means something to the community of Koh Phra Thong.
BABA is all about nature, the beach, good food and cold drinks, and casual socializing with other guests. It is the simple and authentic tropical beach life with a jungle lodge feel to it.
The local community is a part of BABA
Around 300 people live on Koh Phra Thong, and about 50 of them are employed at BABA. For them, BABA is like a second home and as a result, BABA is by far the largest employer on the island.
About half of the island's population, from young to old, has a very close relationship with BABA. As a guest, you immediately feel that. The locals can be a bit shy, and their level of English varies greatly, but that is part of the charm when staying in the countryside in Thailand.
BABA is located on a one-kilometer-long jungle estate with an almost savanna-like landscape on one side and the long golden beach and the marine national park on the other. In the middle, you will find the beautiful protected bay with a beach bar, yoga sala, kayaks, and snorkeling equipment.
Monkeys and hornbills are in the trees, and the lodge atmosphere extends to the beach.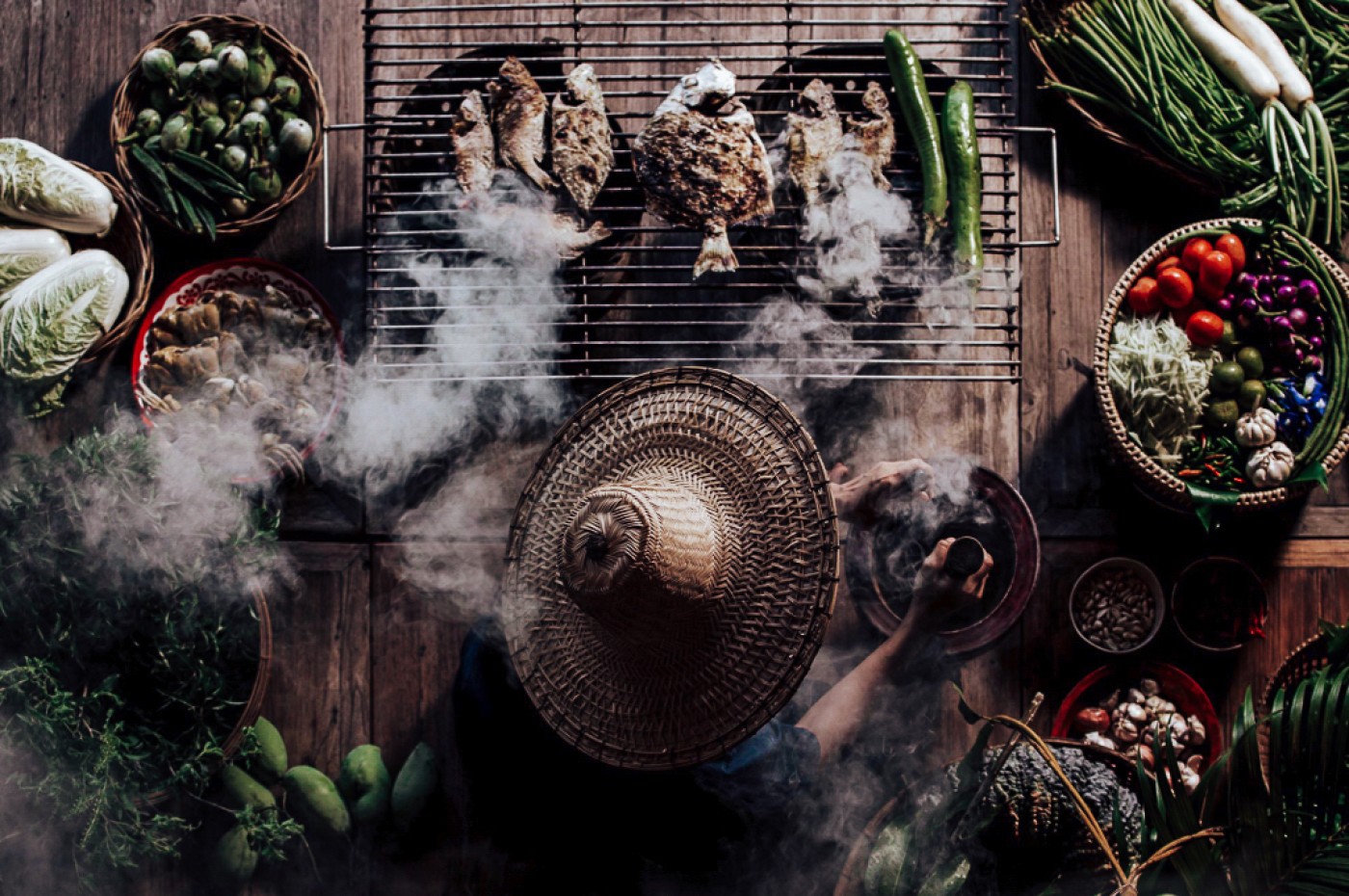 May we see the menu for tomorrow? NOT
BABA's kitchen is local, honest, and fresh. The menu is created daily and written on the board in the beautiful clubhouse, where guests dine for breakfast and dinner. They take pride in not only offering the five classic dishes that you will find on any Thai-menu. Expect plenty of fresh fish and seafood, local specialties, and various creative dishes. There is no large freezer, so everything comes straight from the sea.
Lunch is typically enjoyed in the bay, where fresh salads and juices are accompanied by pizzas from their own oven.
Once a week, there is a BBQ on the beach with a big bonfire. It is a super cozy and delightful casual atmosphere and an opportunity to interact with other guests.
BABA will take you one step further away 
BABA had a special place in our hearts, and we are working very close with the owners of the resort.  However, our main interest is only in sending the right people there, as BABA is not for everyone. For the right people, it is, however, sublime!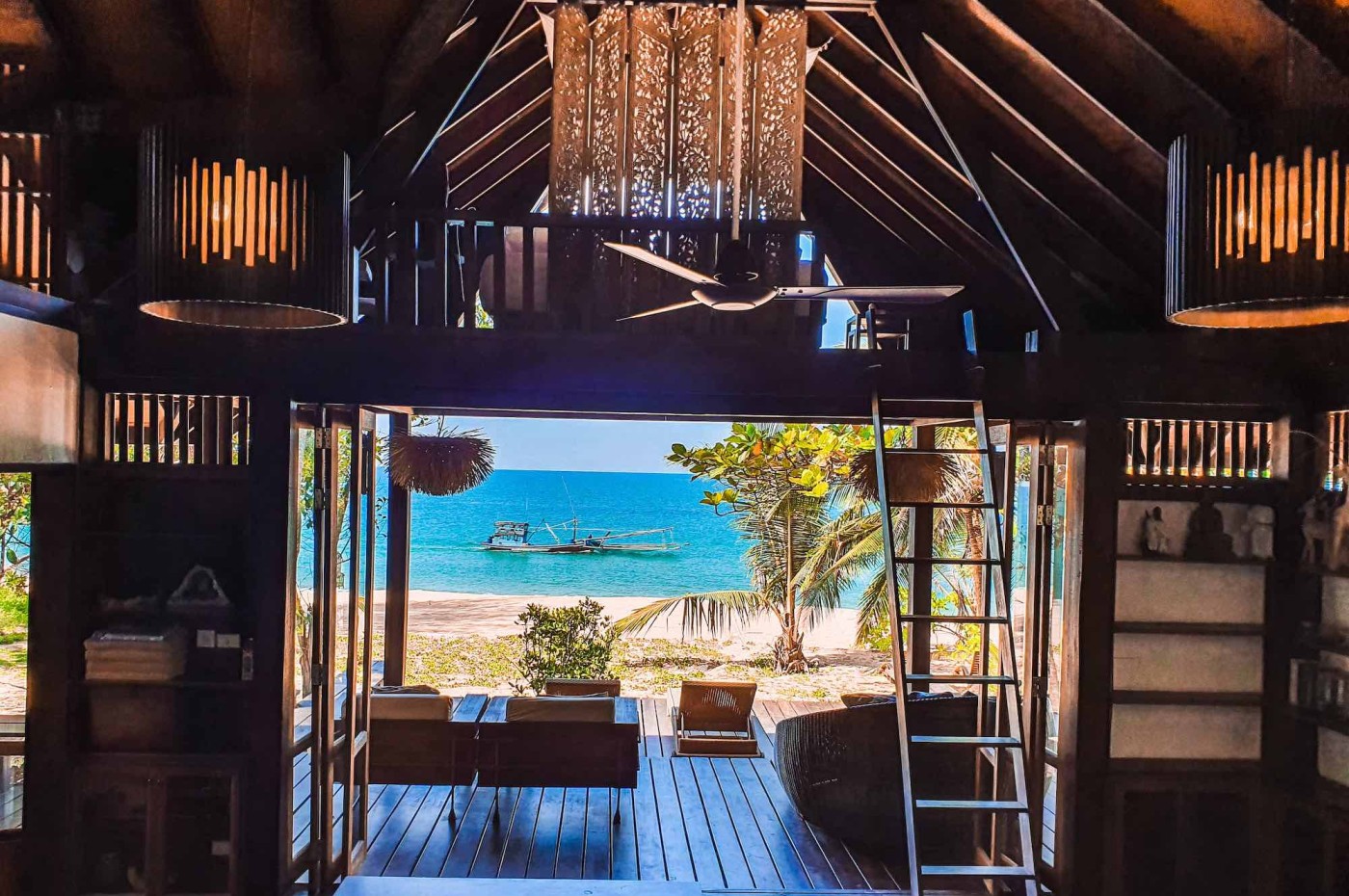 At BABA, all villas are unique
The 27 different "baans" are more like vacation homes than hotel rooms. Some are ideal for couples, while others are perfect for families with children or even multiple generations. This creates a unique identity and edge that other places cannot match.
The "beans" are on either side of the long sandy path that runs through the jungle, from the bay at one end to the clubhouse, called the restaurant, at the other. On the jungle side, they are called garden houses, while on the beach side, they are called seafront houses.
One of the qualities of BABA is the ample space and nature between the villas.. Even from the garden houses, it is only 80 meters from the water, which can be seen and heard from the terrace. This provides a beautiful sense of peace and freedom; you can genuinely feel that nature rules this place.
Far away, yet still accessible
When you step off the longtail boat in the bay, you step directly into the water and may get your pants wet. There is no pier here. In fact, there is a bit of a Robinson Crusoe-like feeling at BABA - without sounding cliché. You are far away from mainstream Thailand, and it may a bit longer to reach this destination, but it is well worth it. 
It takes approximately 90 minutes by longtail boat from Kuraburi on Thailand's west coast to Koh Phra Thong and BABA Ecolodge. Kuraburi is a 2.5-hour drive from Phuket or just one hour from Ranong airport. Koh Phra Thong is perfect for a stay in Khao Sok National Park or a trip to Mergui, the Burmese part of the Andaman Sea.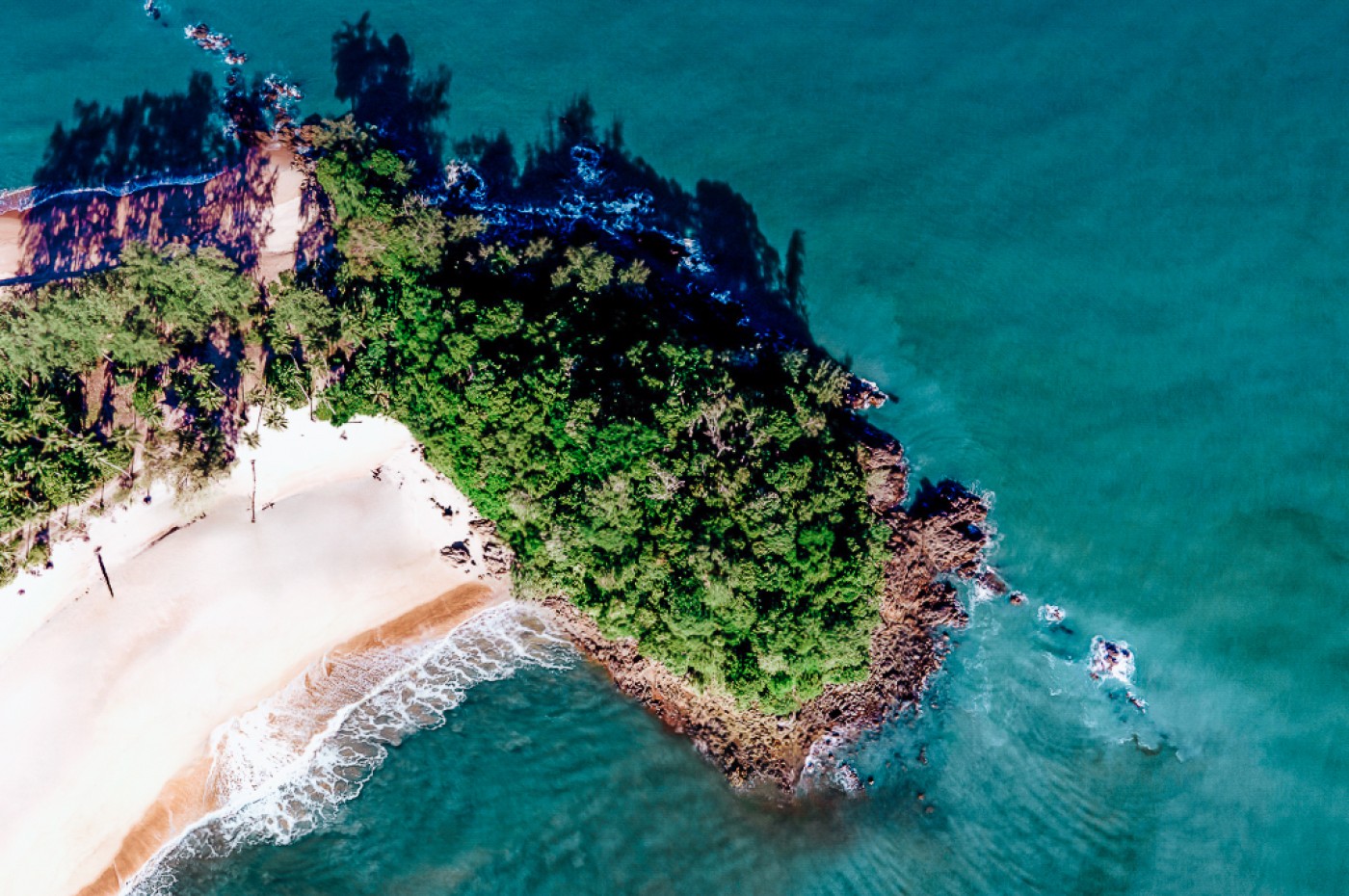 Responsibility
BABA Ecolodge originated as a social project called the Golden Buddha Beach Resort over 20 years ago. Despite the name change and adoption of slightly more commercial principles, the local foundation remains intact and is equally vital to the operation.
Local roots are key 
Products are locally sourced. The honey comes from beehives on the island, the eggs from the local chicken farm, and the fish is freshly caught by locals. They have built their own water tower with local labor, eliminating the need for plastic bottles or expensive Perrier drops. They have even made a deal to get draught beer at BABA, so no beer bottles either. 
Due to the weather, BABA is closed for 4-5 months during the summer, but most of the staff remain employed even when the lodge is closed. A server becomes a carpenter or gardener and ensures that BABA and the island residents make it through the rainy season. These two things must go hand in hand.
Visit the local school, take a trip with the BABA staff, and experience authenticity, warmth, family, and friends.
Solar panels and recycling
There is no main electricity in most of Koh Phra Thong, including at BABA. Compared to other resorts, power consumption is relatively low - partly because there is no air conditioning, which typically accounts for over half the power consumption at conventional hotels. Hot water and electricity come from a combination of solar panels and a generator. They care about recycling, and waste management is at European standards. The entire staff helps clean the beach - year-round - and both guests and locals are encouraged to participate as well.
BABA is by no means done with its efforts in these areas. It is a time- and resource-consuming process that everyone is focused on and takes seriously. But BABA was put to life to create a lasting and healthy workplace in Koh Phra Thong that contributes while also providing guests with an authentic and meaningful experience.