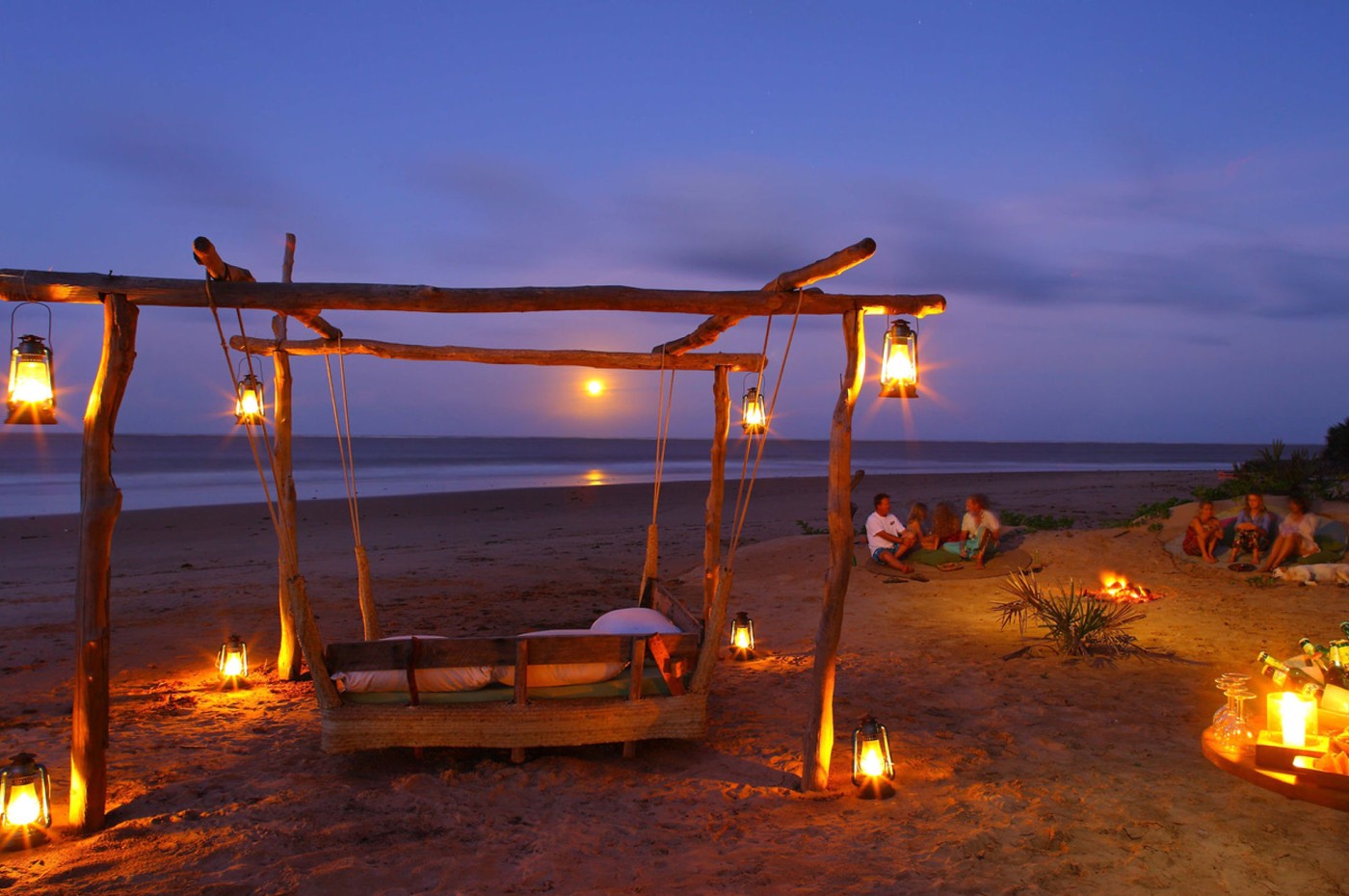 Che Shale, the coast of Kenya
Bungalows, bare feet, and a bohemian touch far from the tourist highway
Cha Shale is a small, family-owned beach lodge on an almost deserted beach. It is the perfect place for a relaxing getaway, where an unpretentious atmosphere, warm hospitality, and delicious food made from fresh ingredients are far more important than any modern amenities.
Chill out
Unwind, take it easy, embrace the view, peace, and nature, and feel the breeze from the Indian Ocean on your skin. Cha Shale embodies simplicity and understatement with a cozy ambiance reminiscent of flickering candles and hammocks.
Forget about swimming pools, air conditioning, and fitness rooms. Here, nature, atmosphere, and exceptional hospitality reign supreme.
While Cha Shale offers plenty of activities to keep restless souls and children entertained, it still maintains a genuinely unique chill-out atmosphere that sets it apart from other places.
And let us not forget its location, 25 kilometers north of Malindi, on a completely deserted beach, free from beach vendors and other tourist hustle and bustle.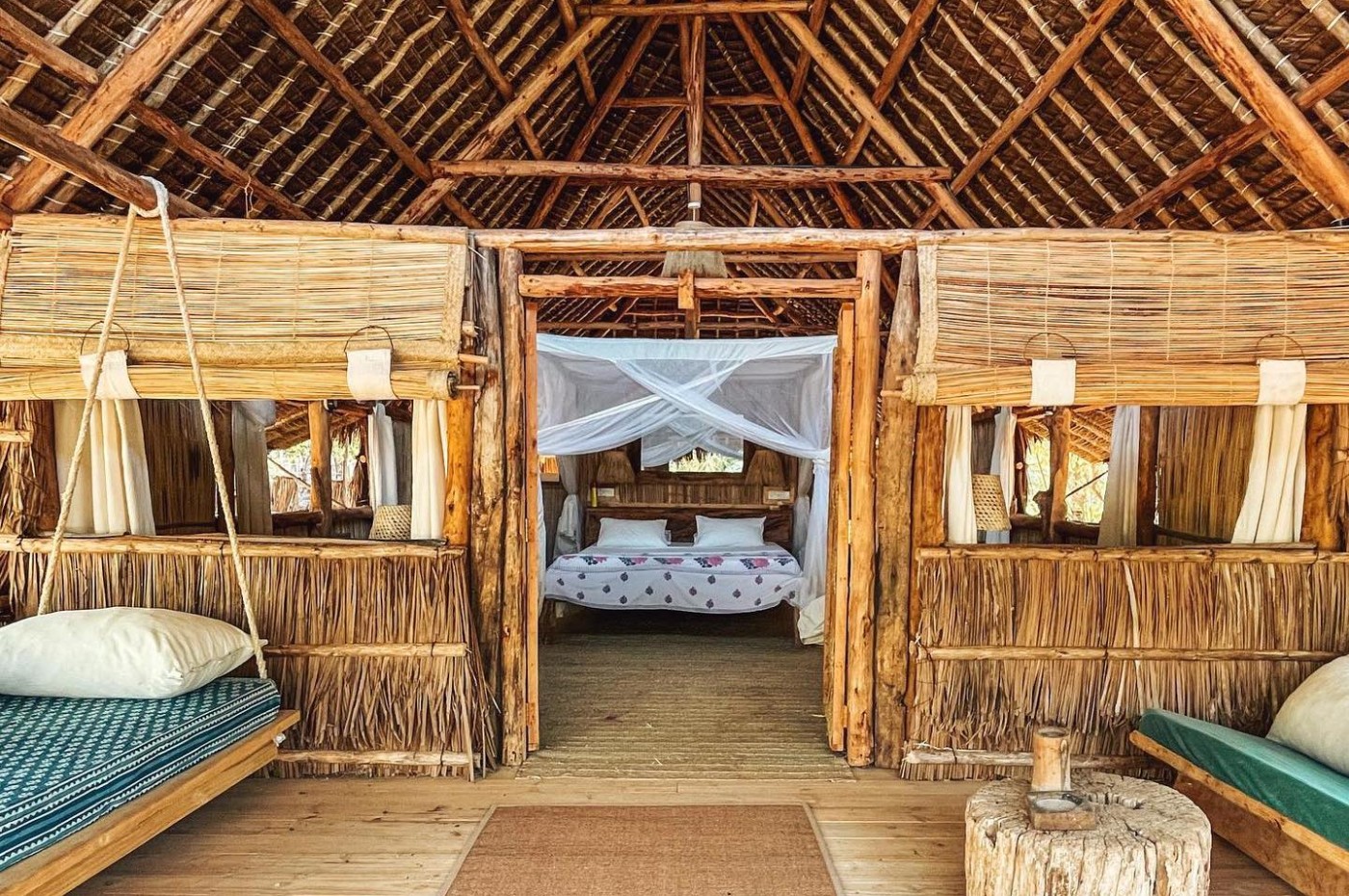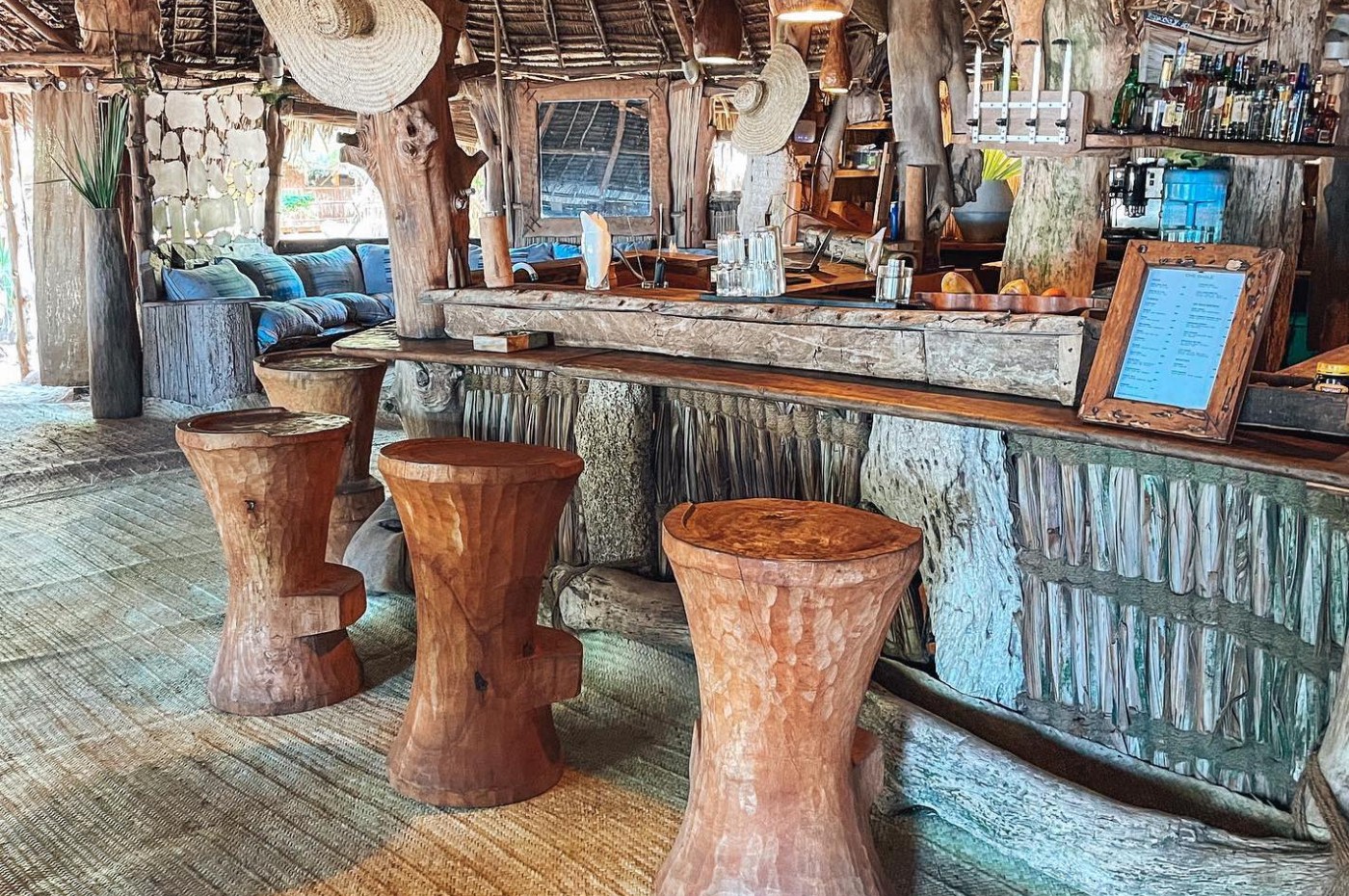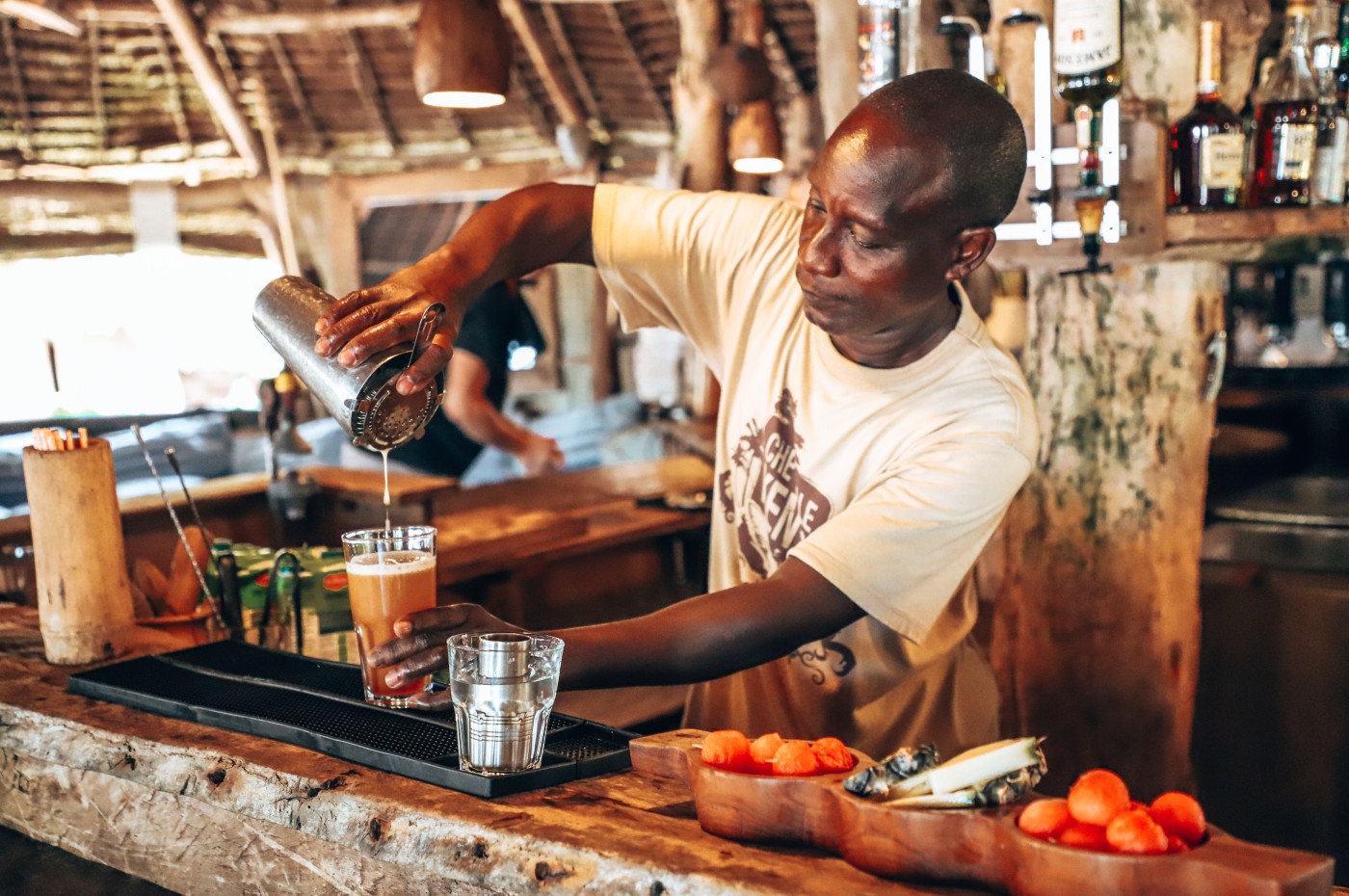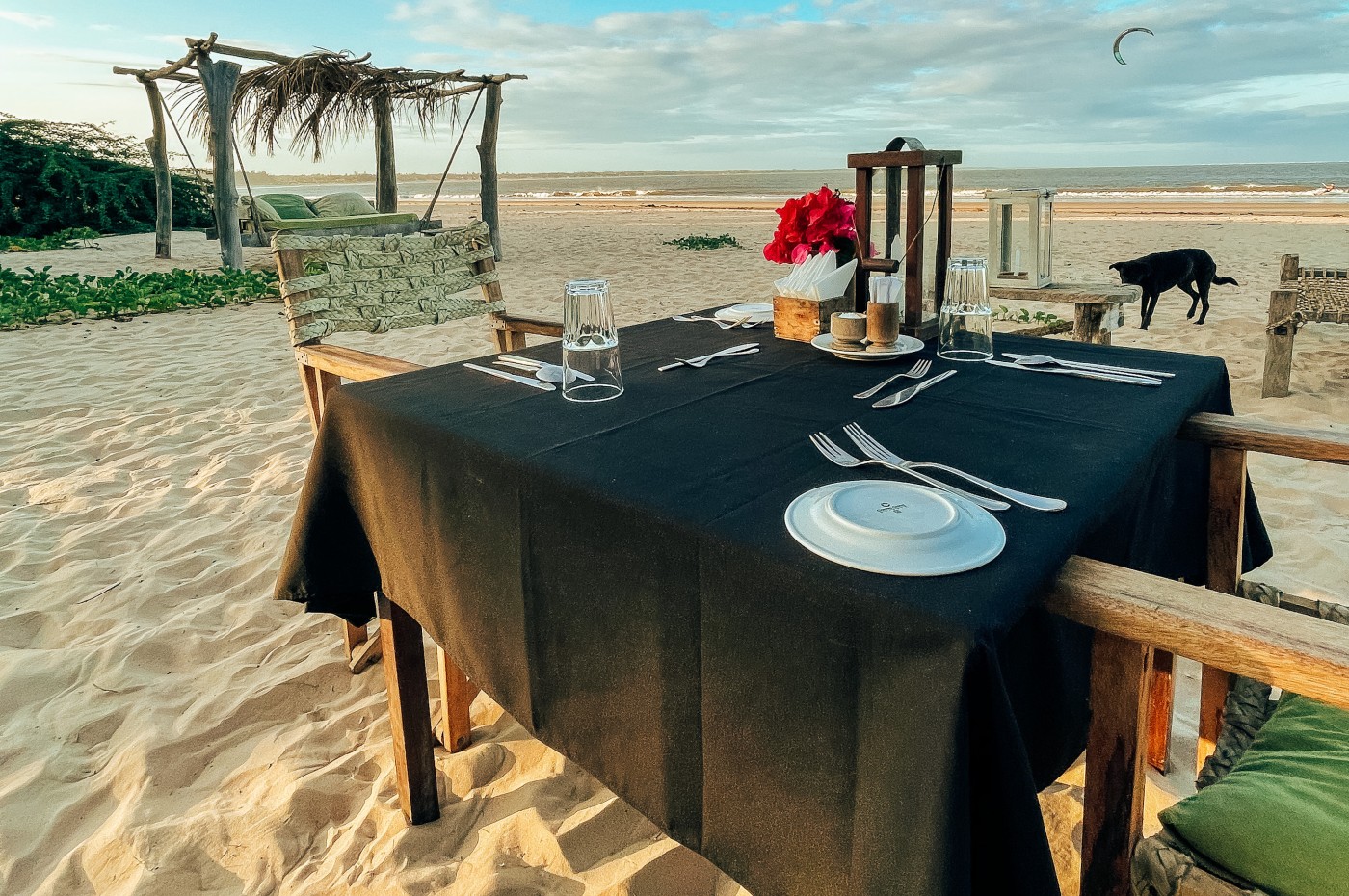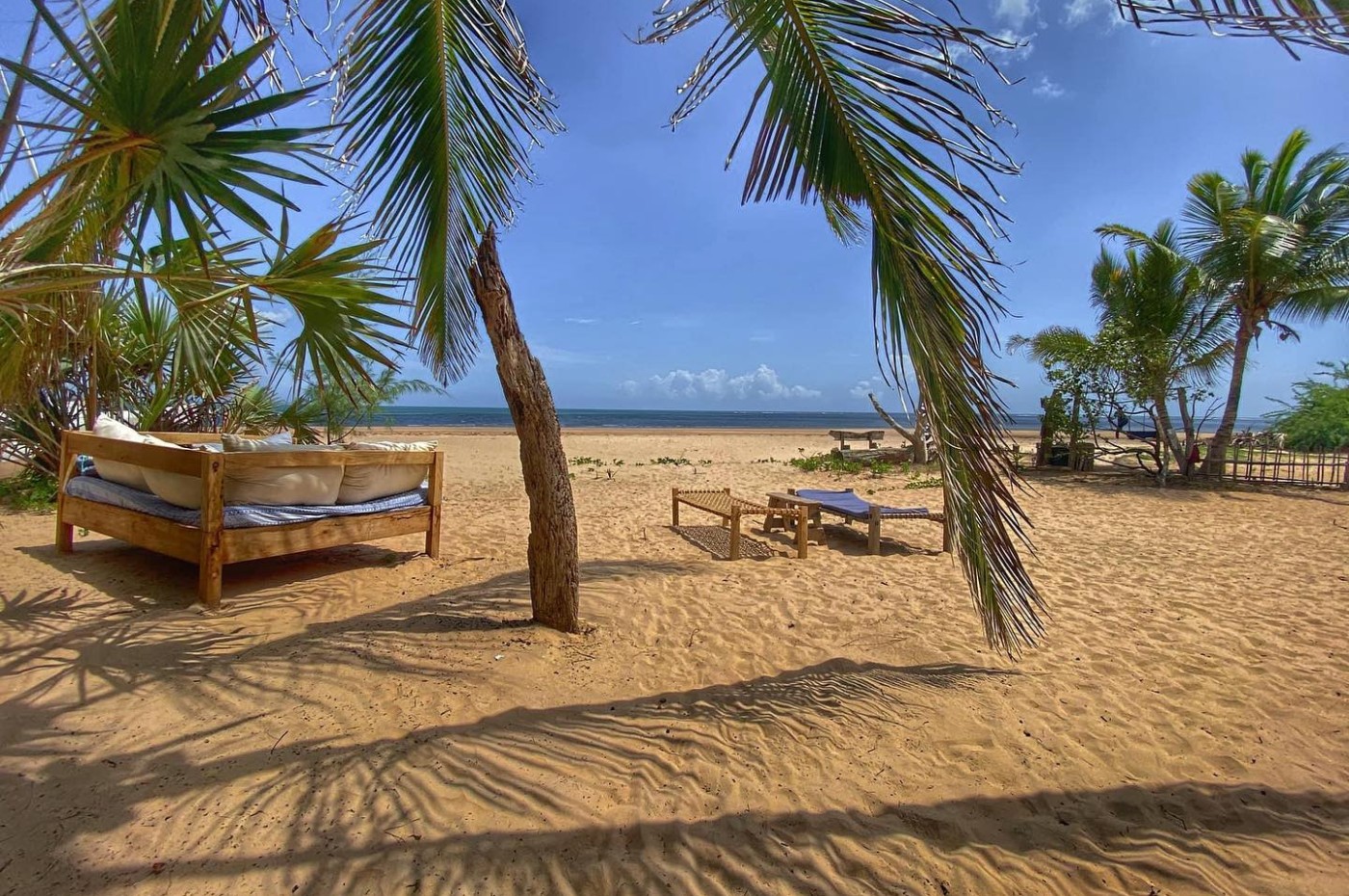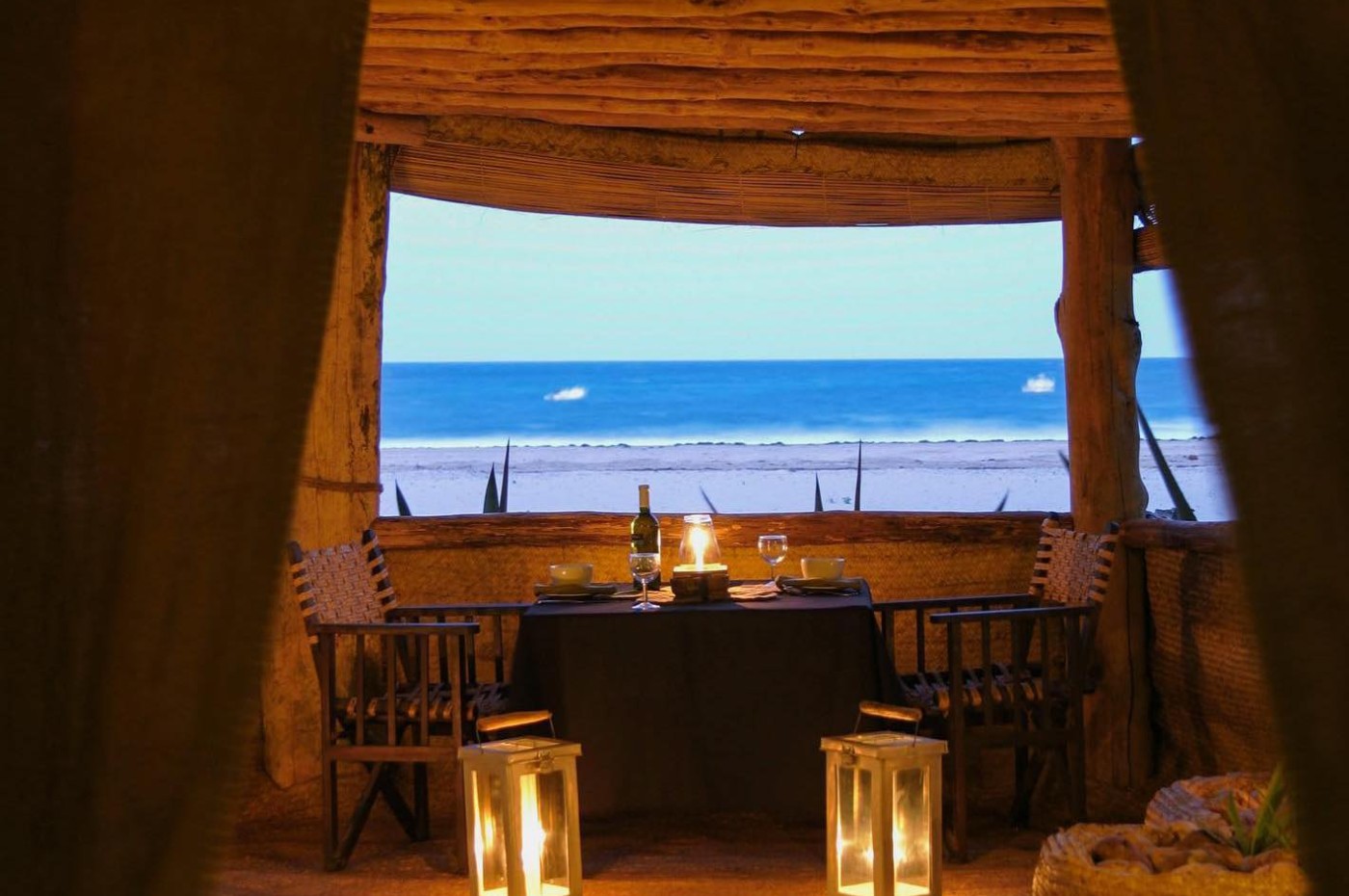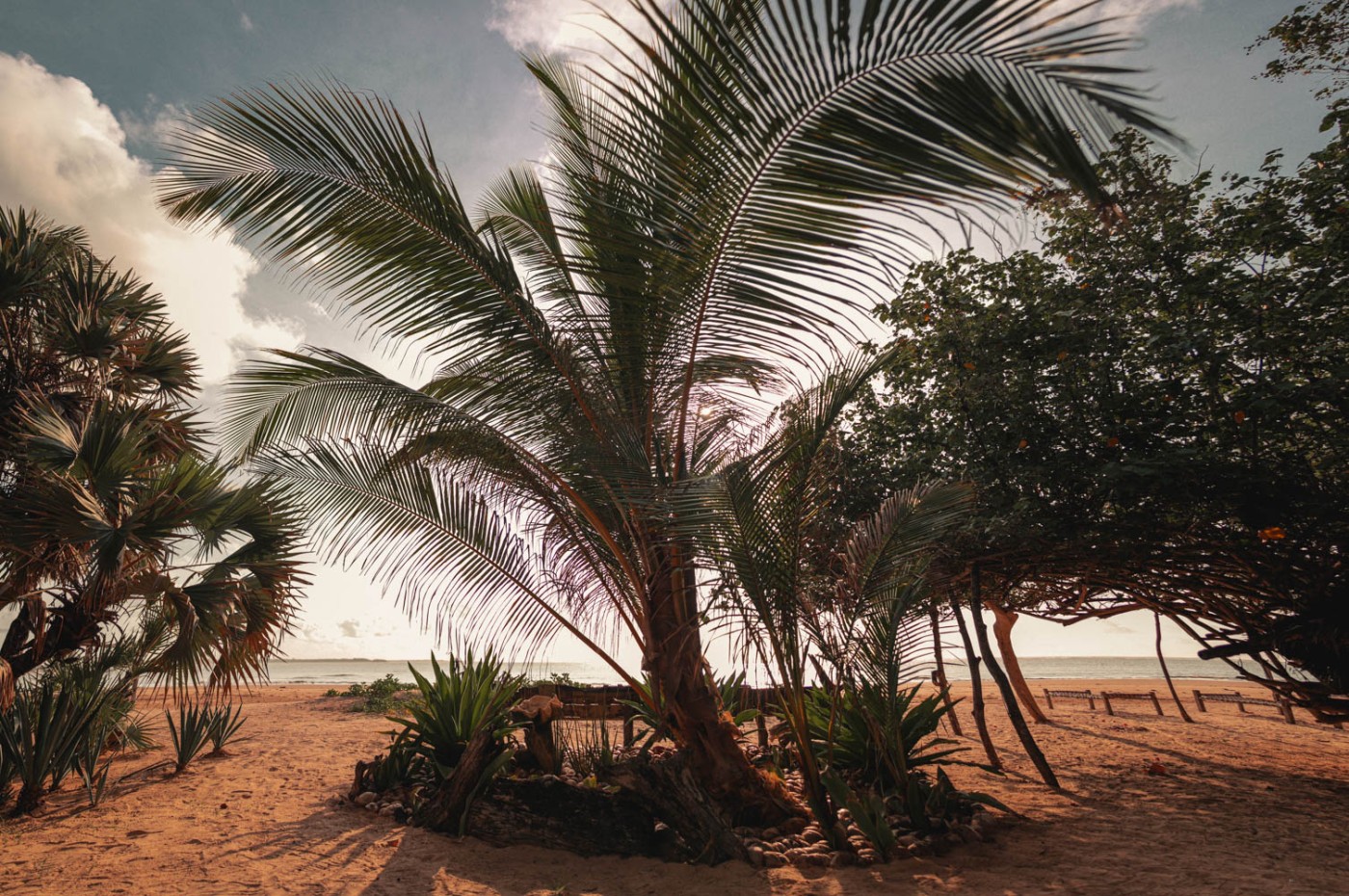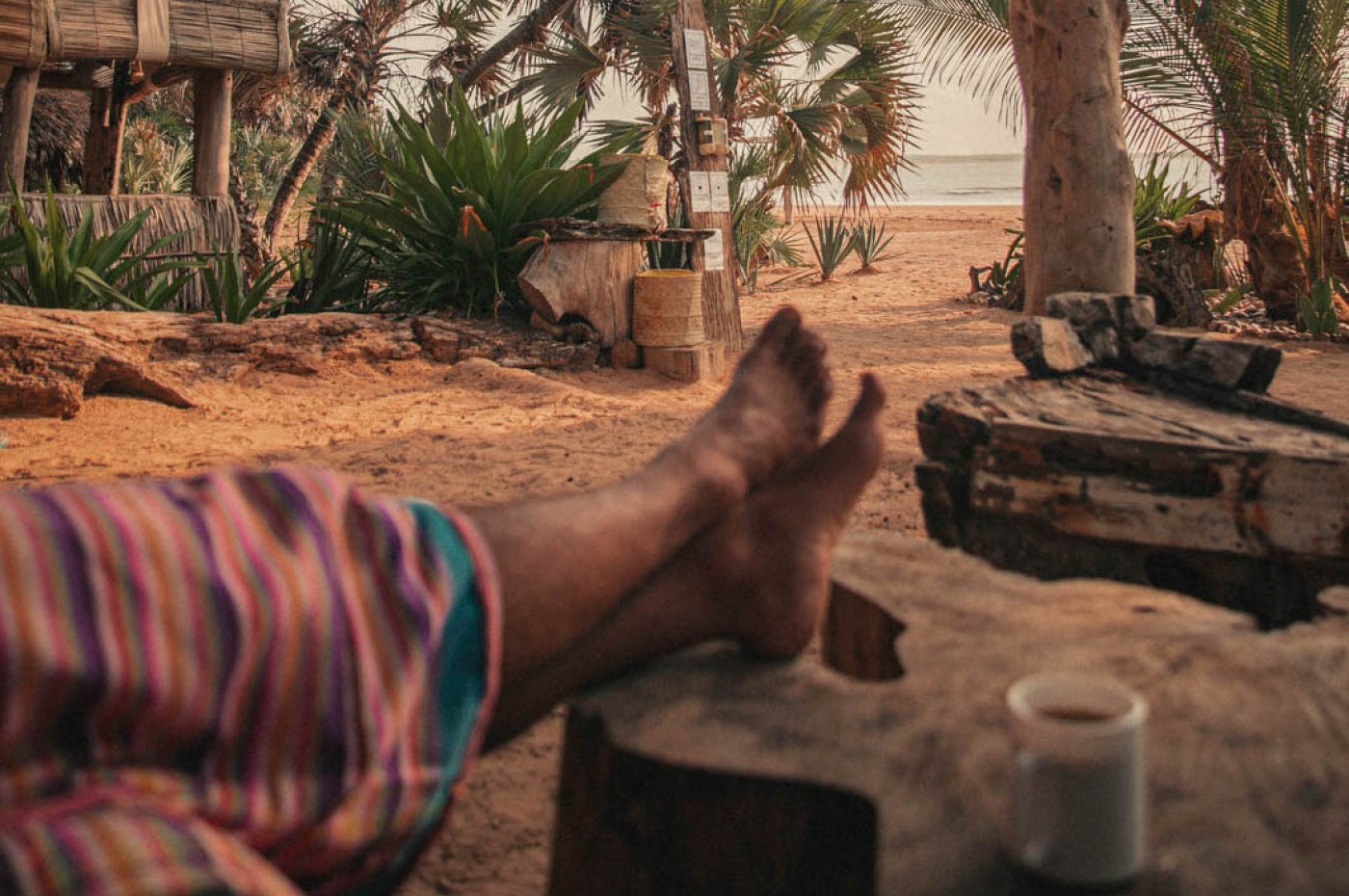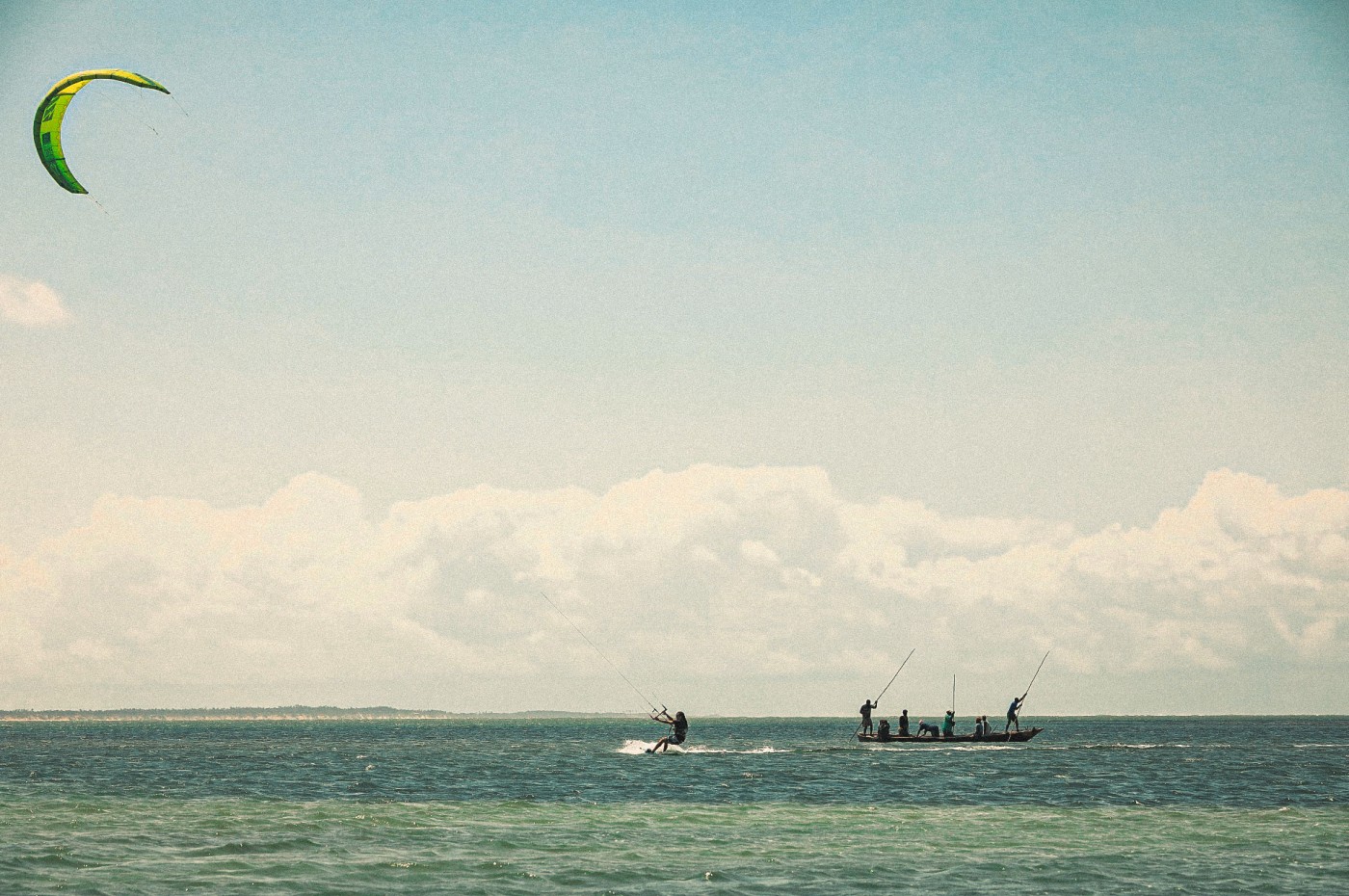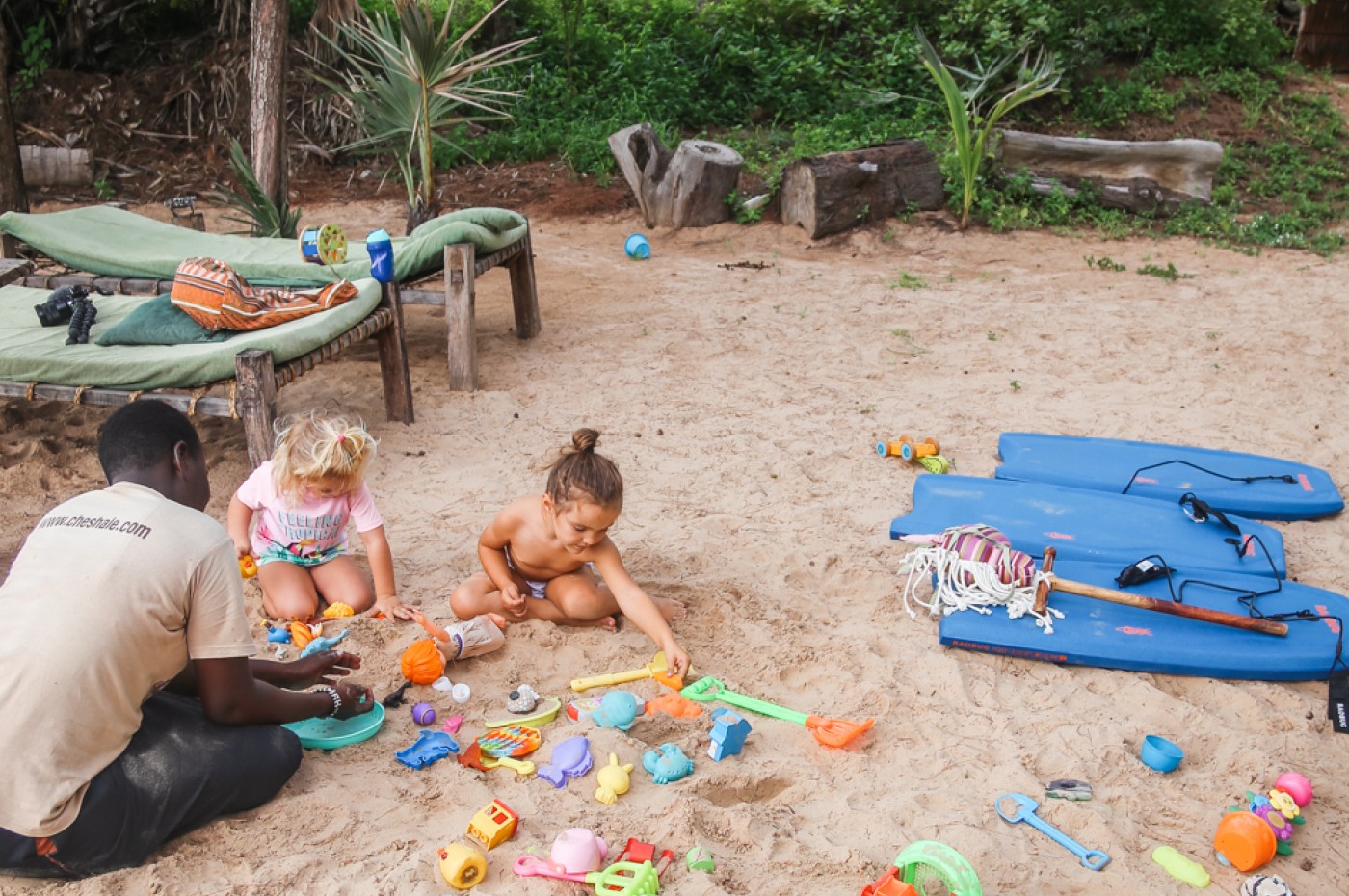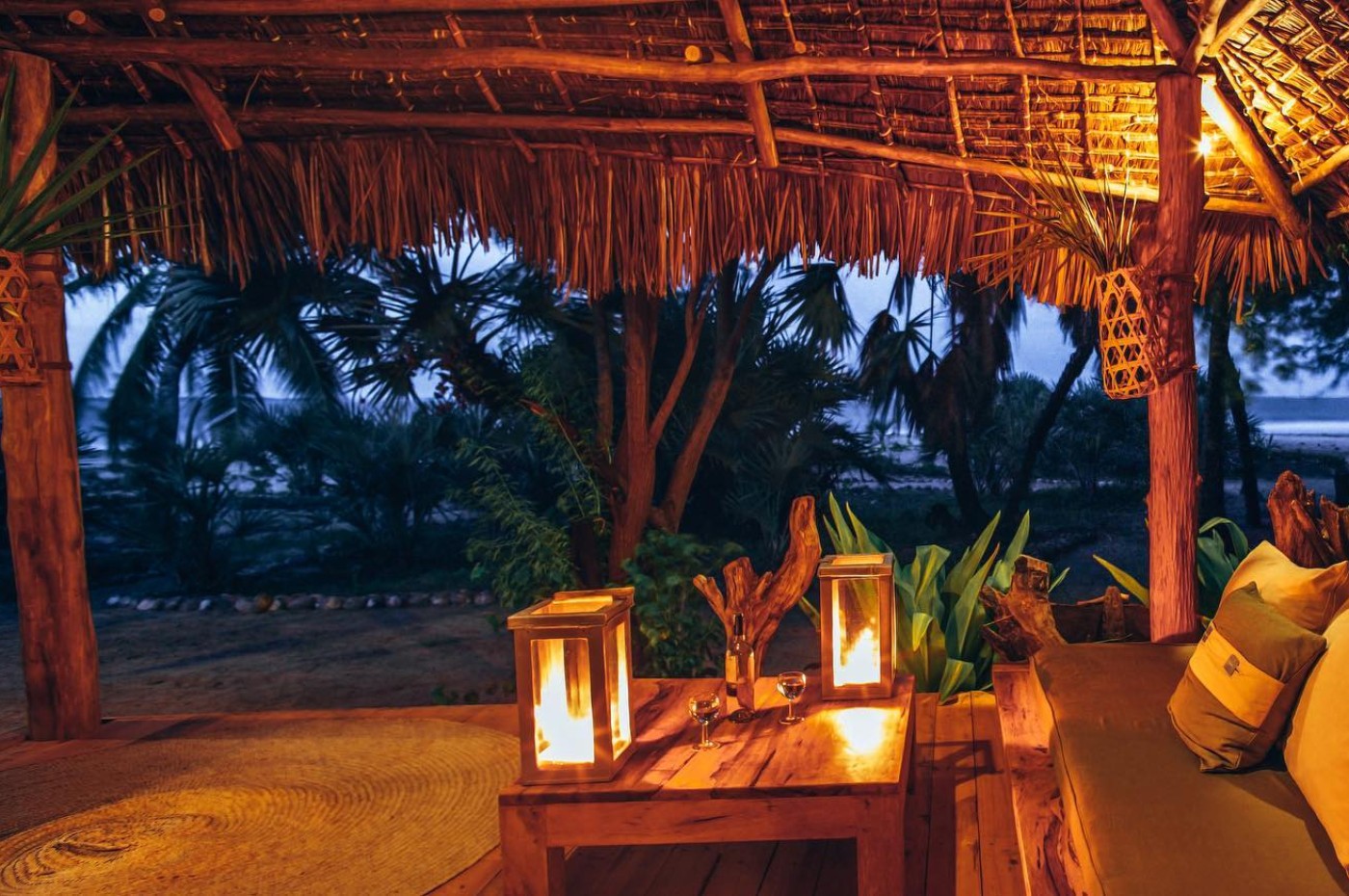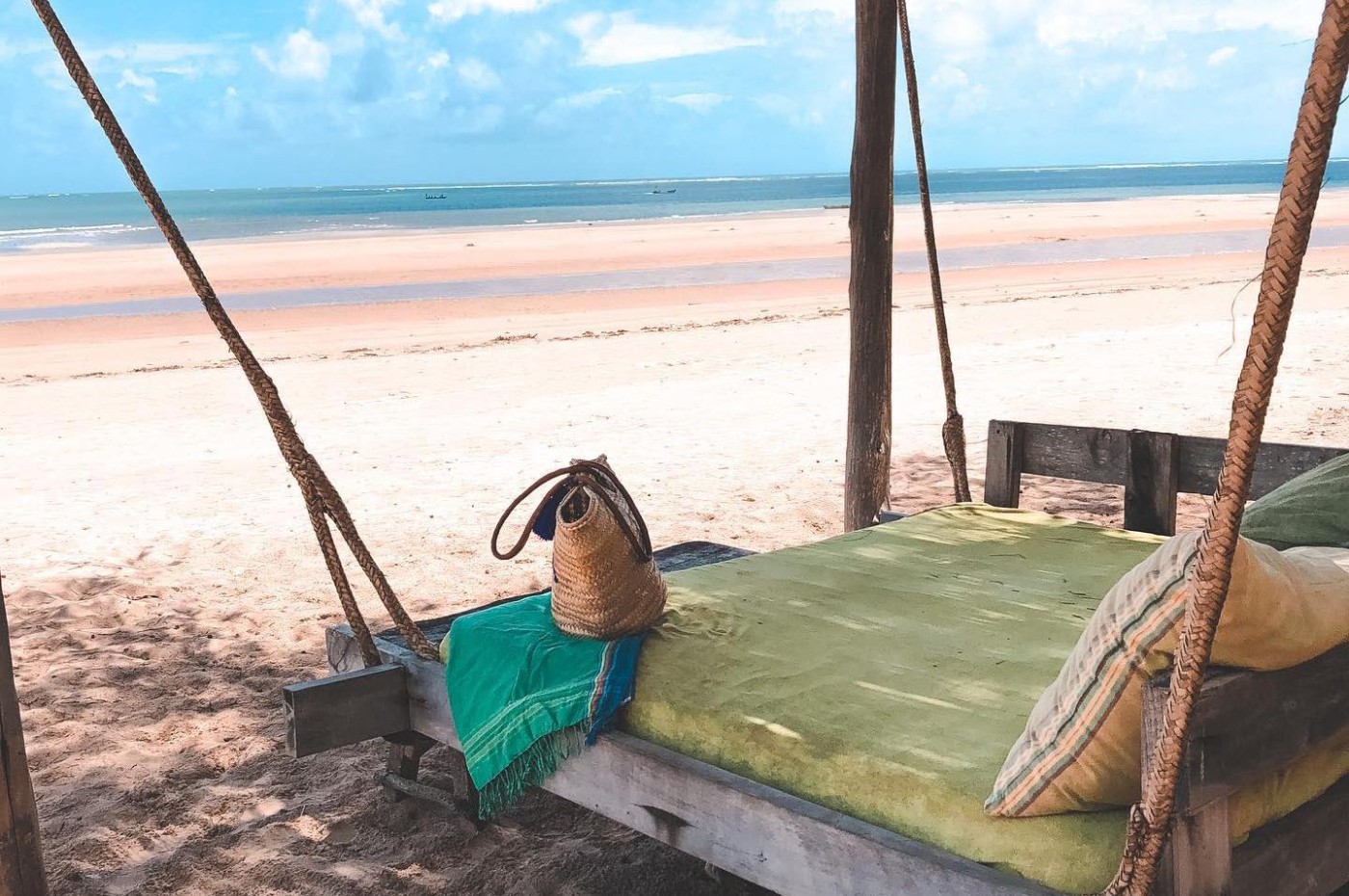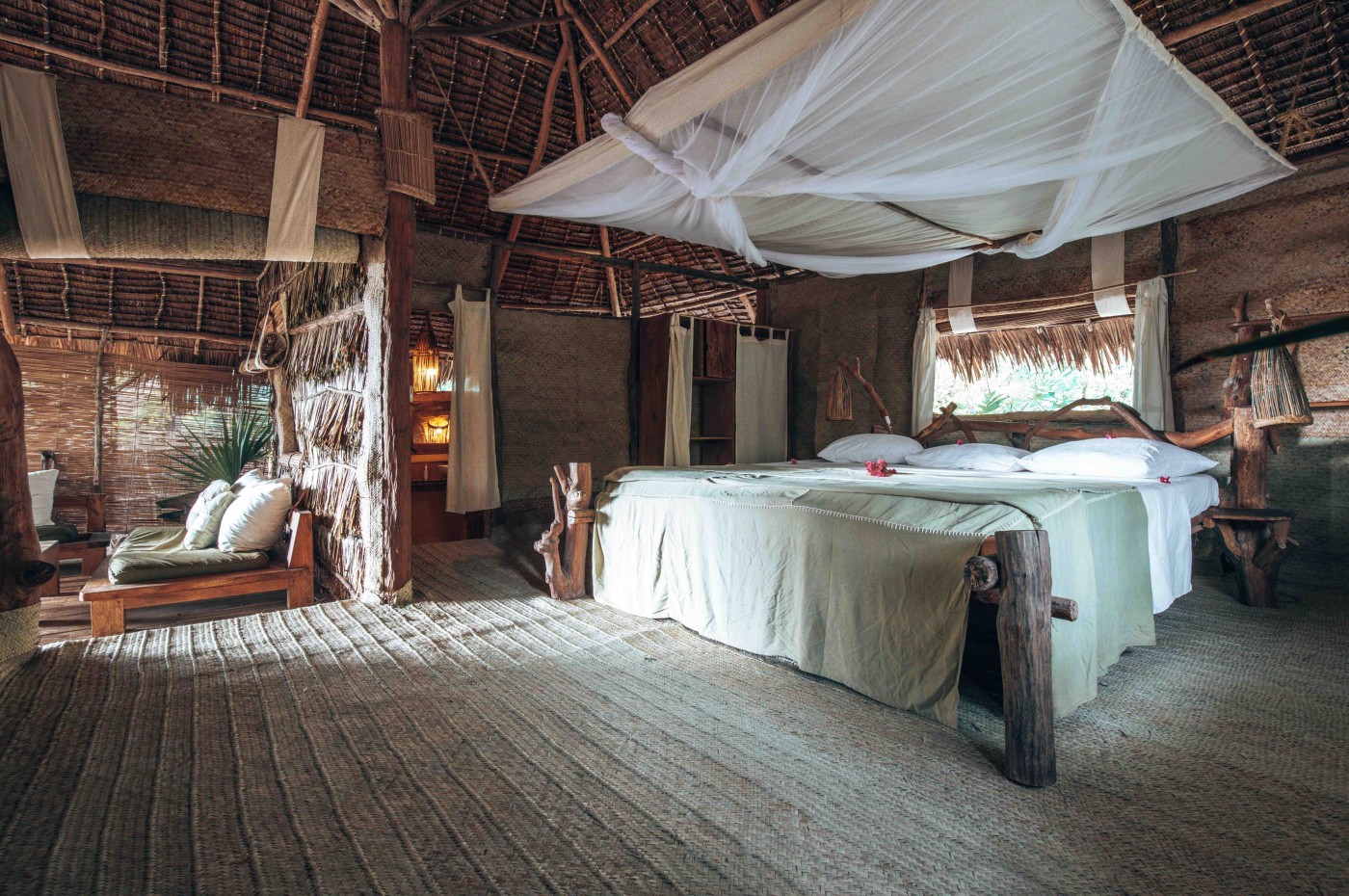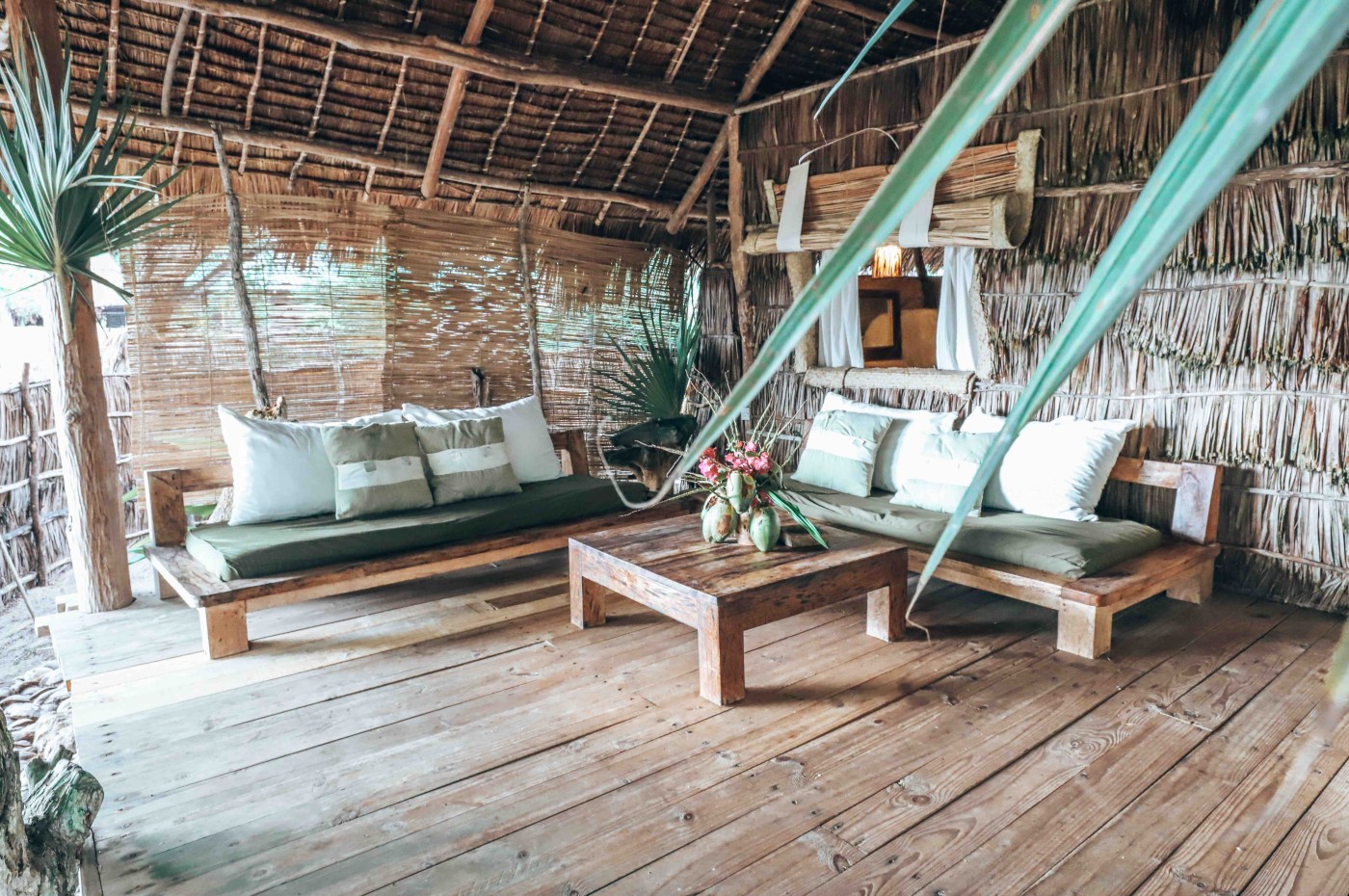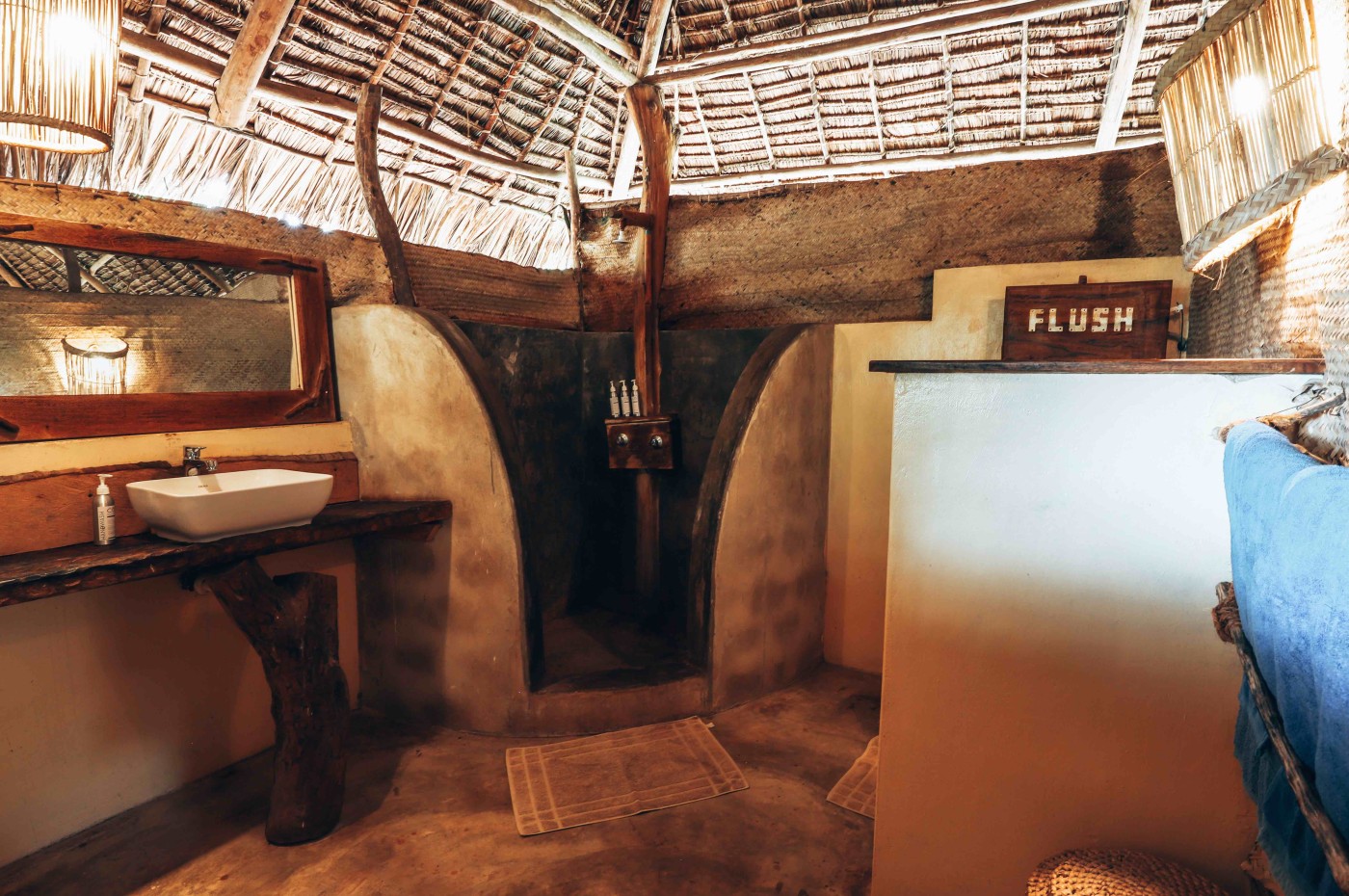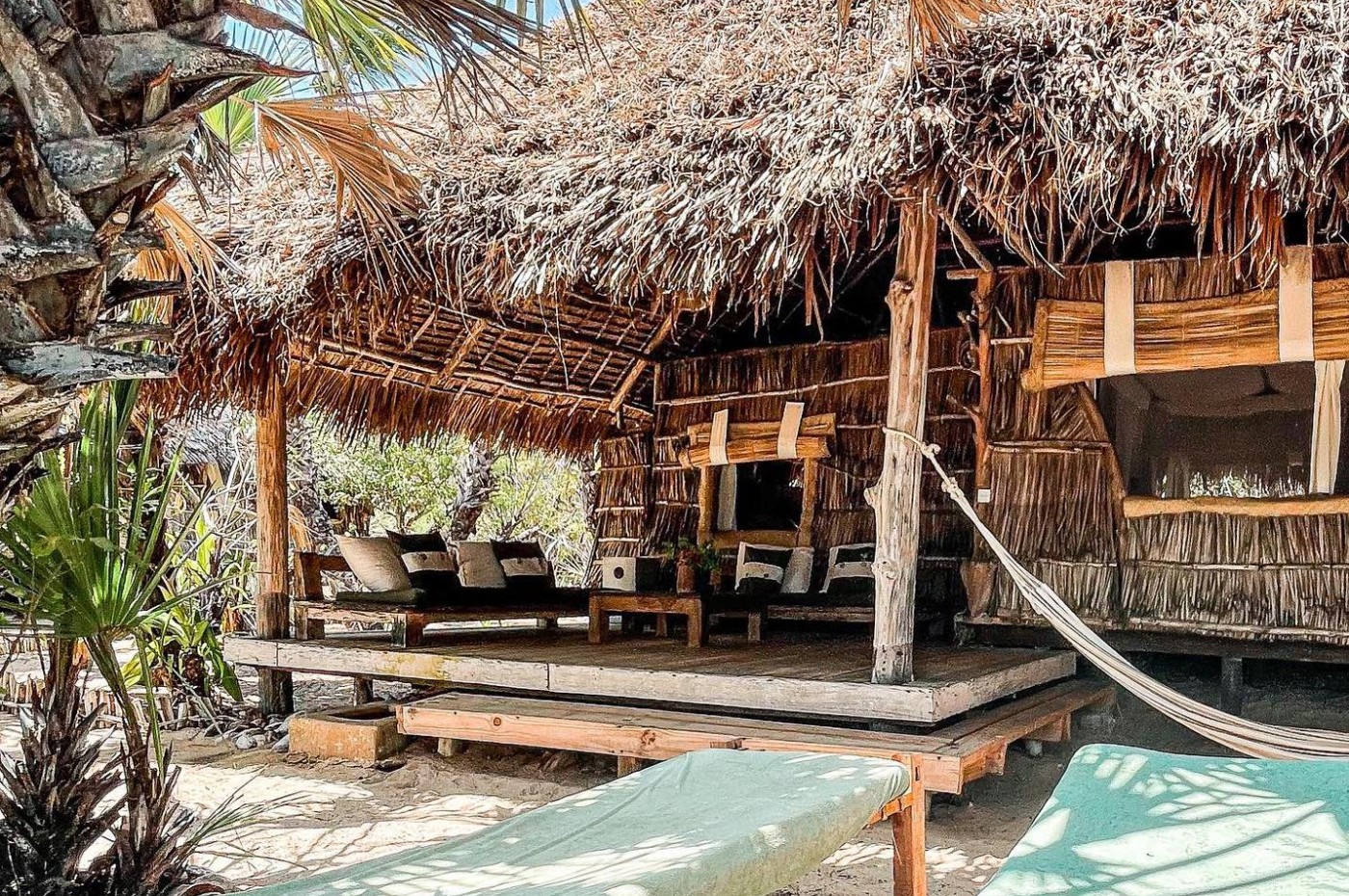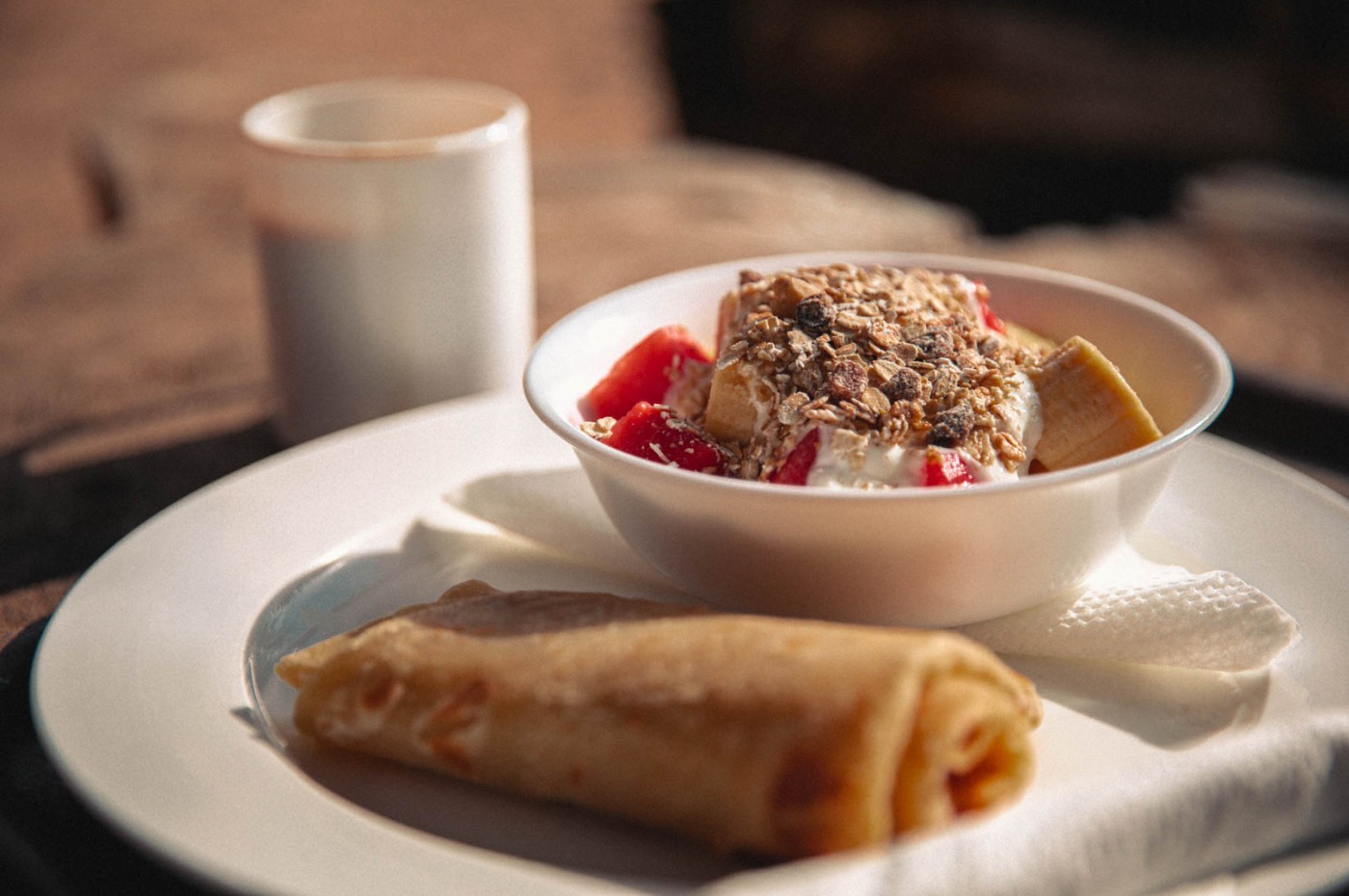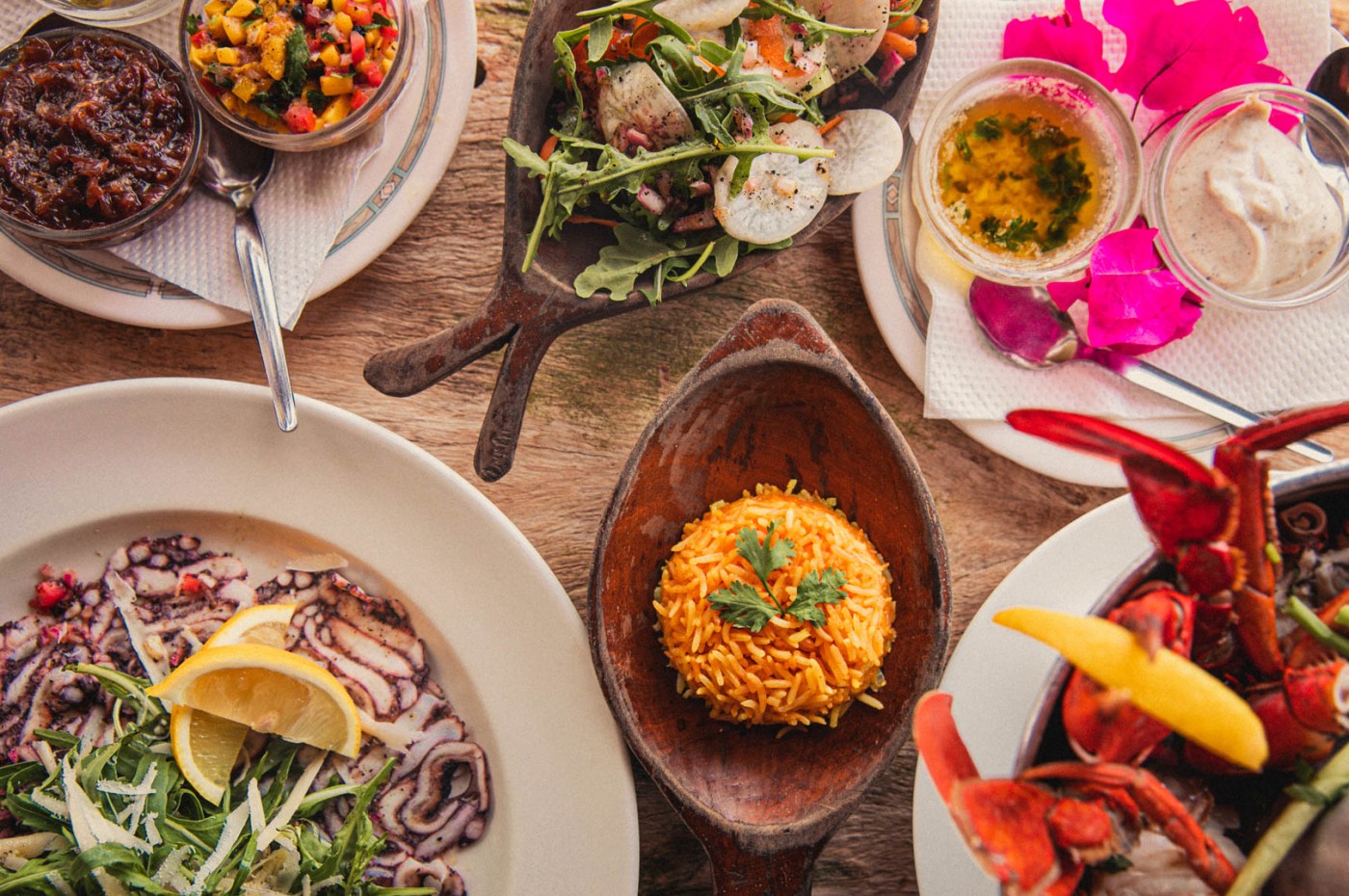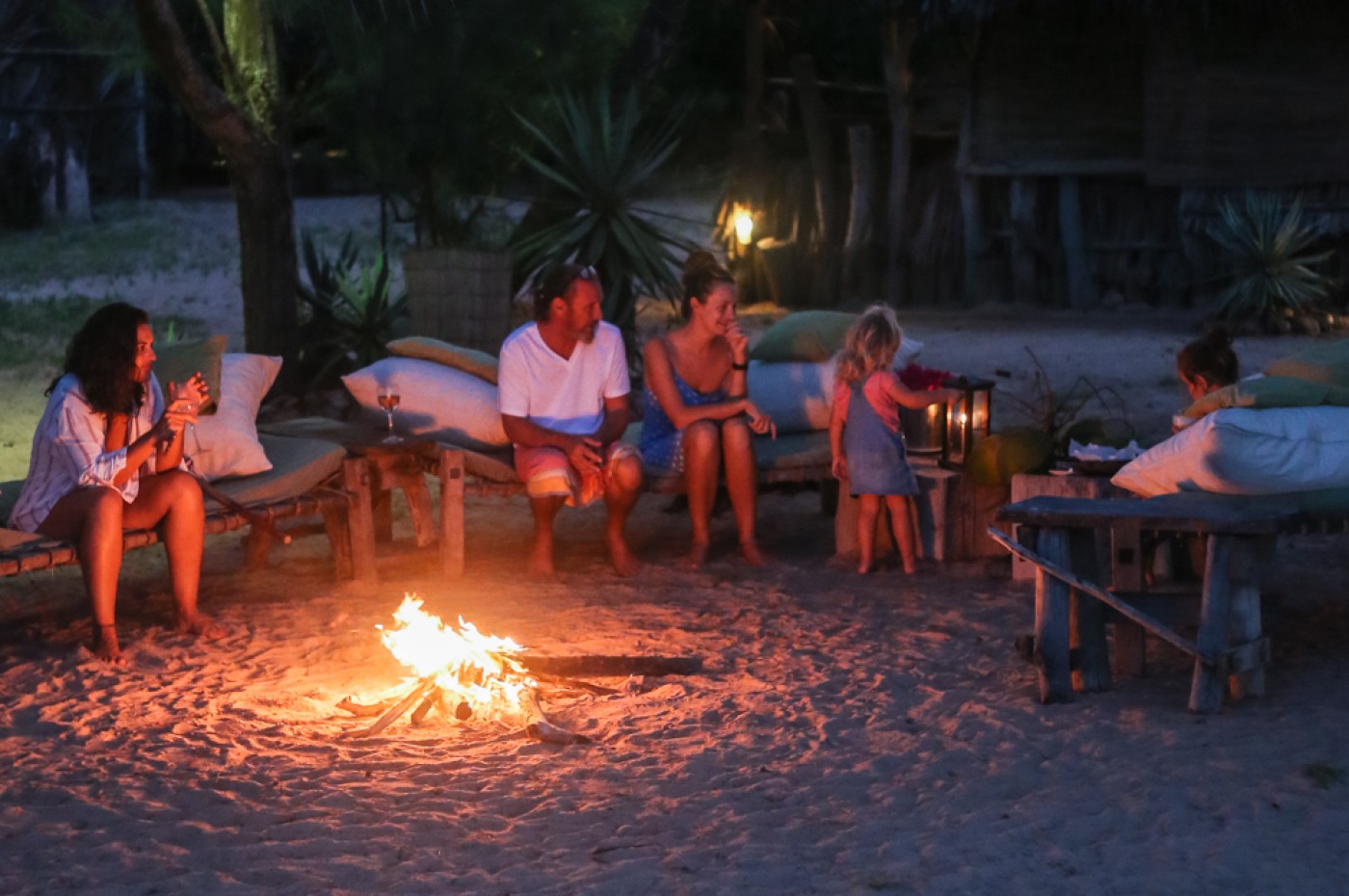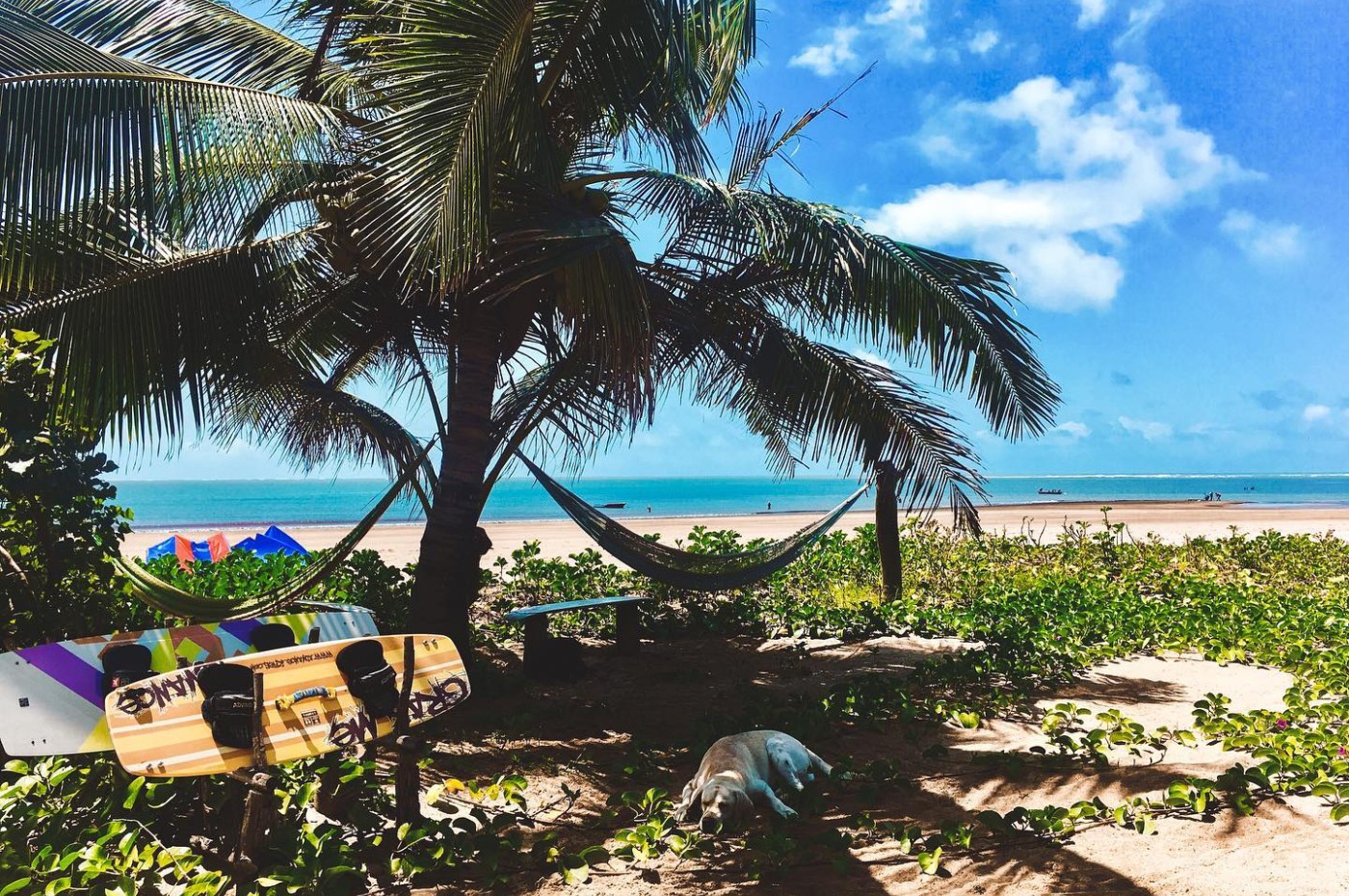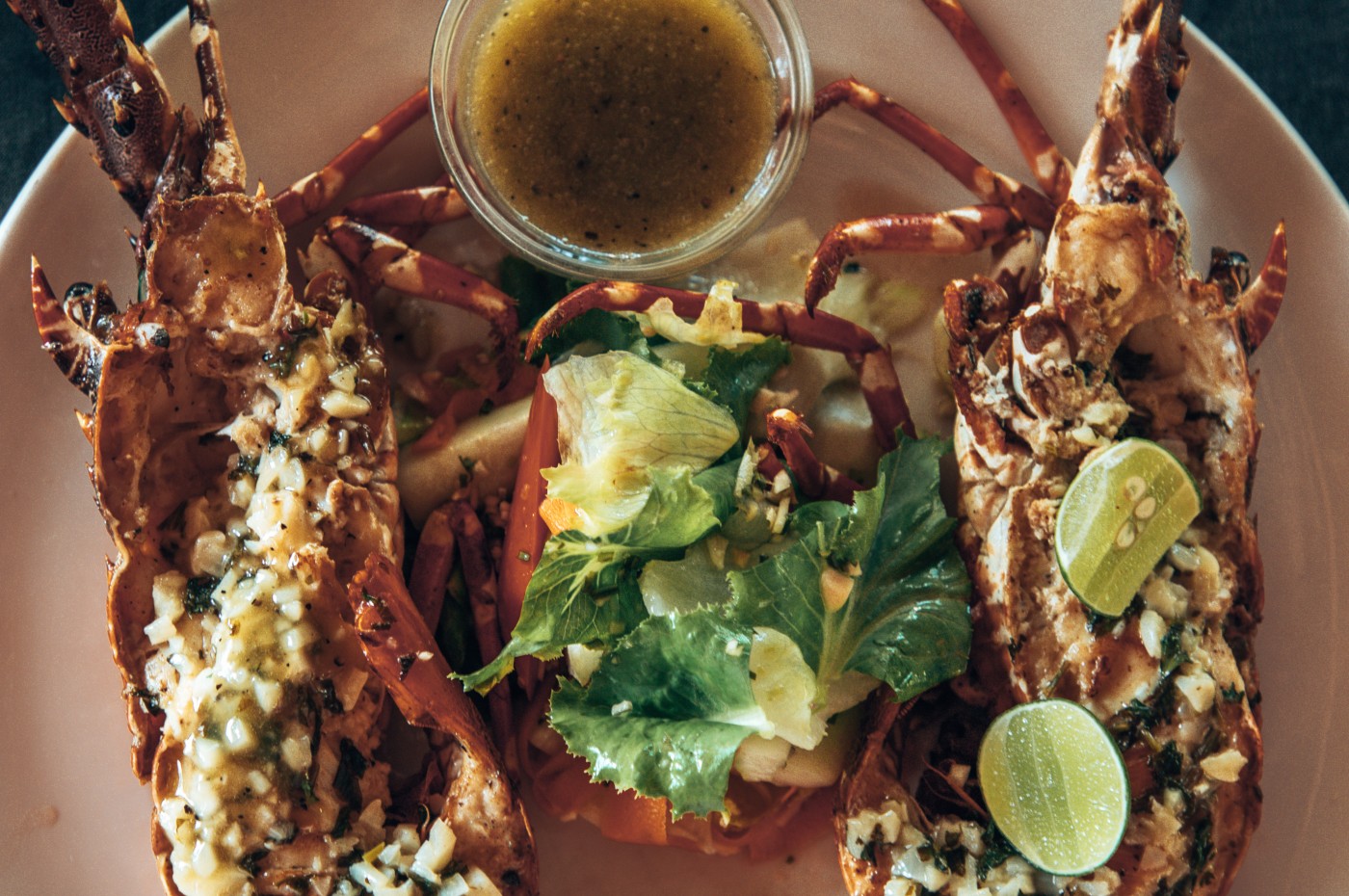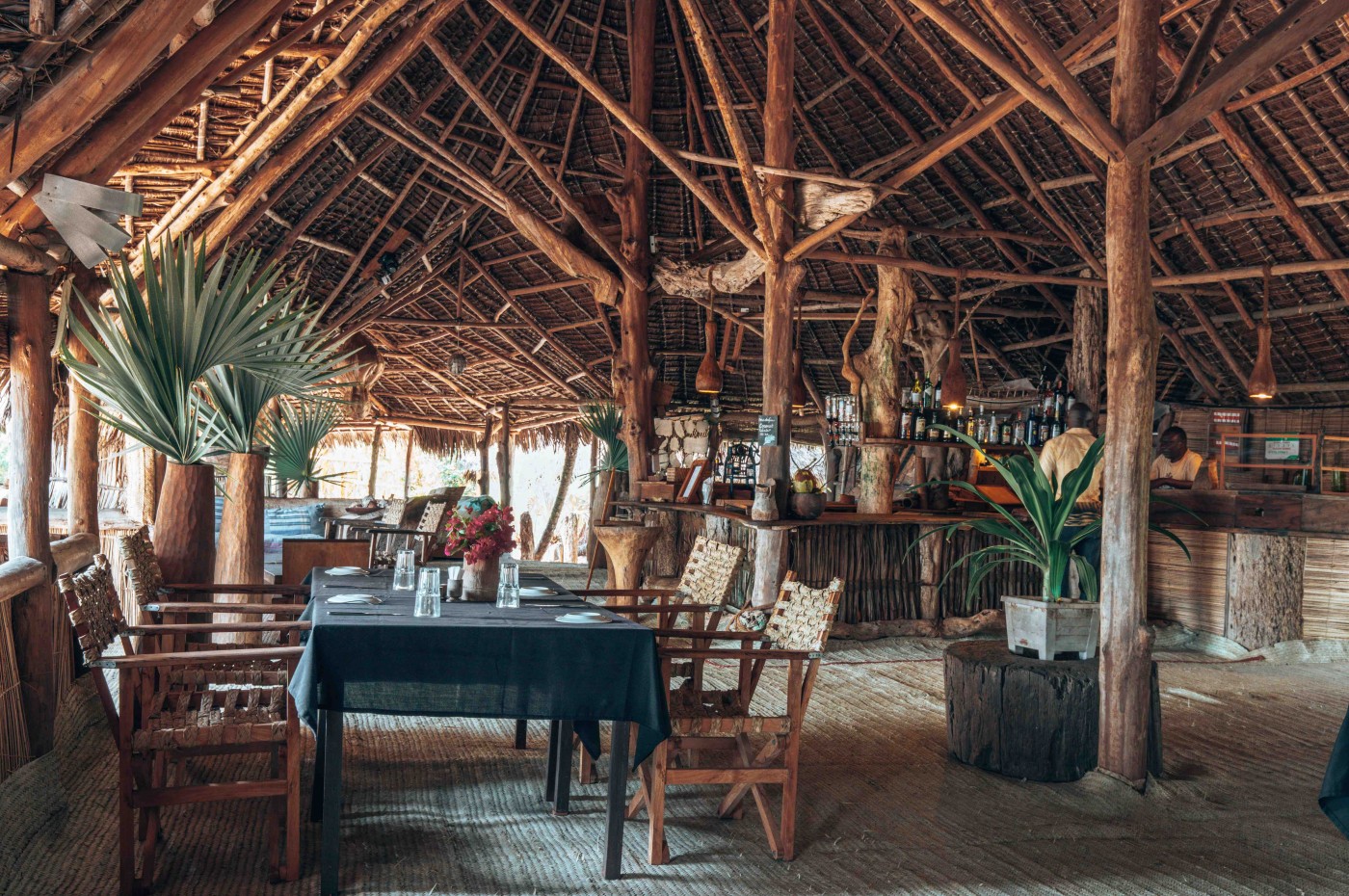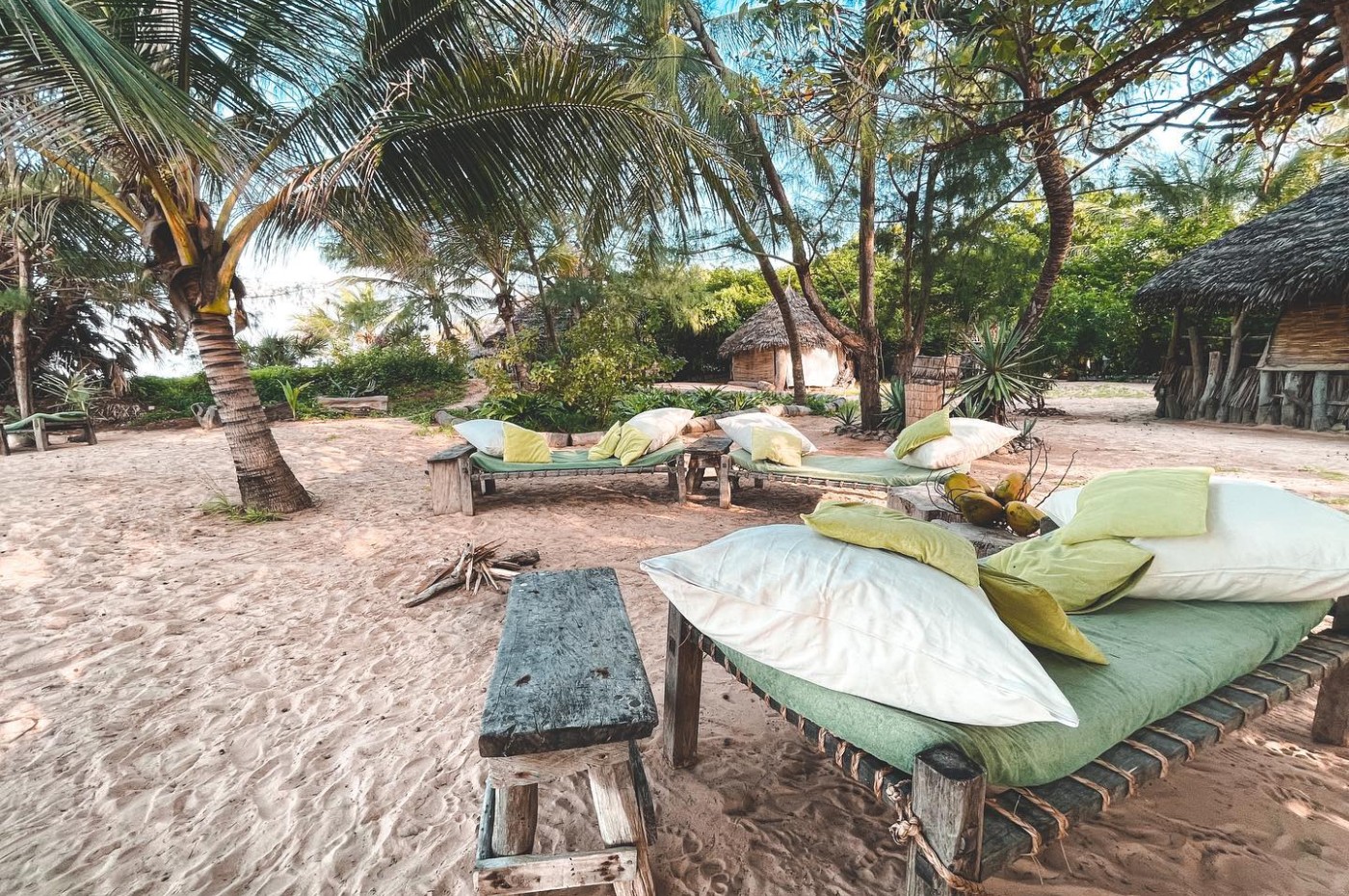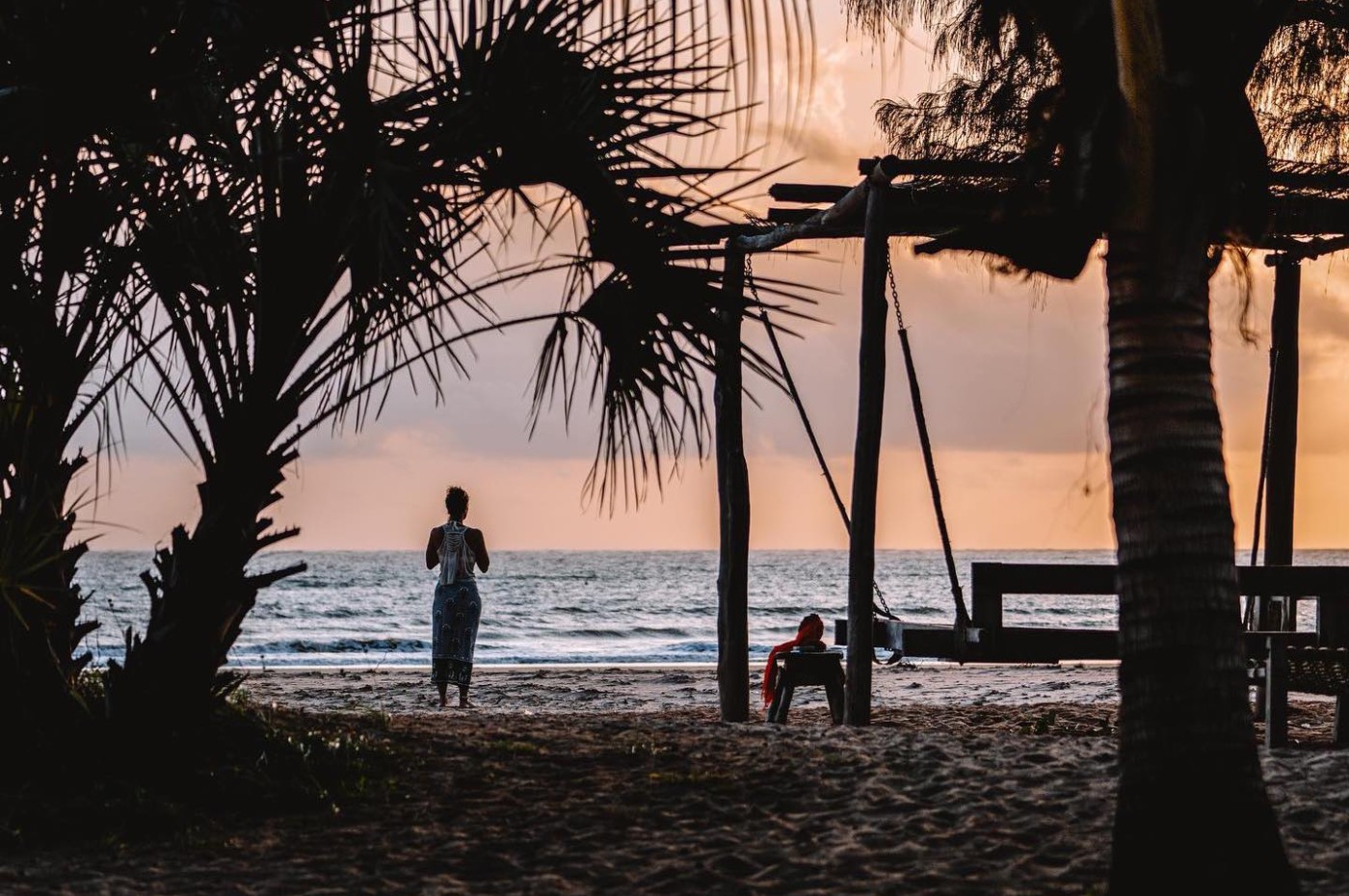 Wide and child-friendly beach 
The beach may not offer the classic postcard-perfect white sand and turquoise sea like Diani further south.
Instead, it has something that might be even better - peace, space, and no beach vendors, which makes the golden beach your "playground"  and its ideal for families.
Your hosts are Justin, Gussy, and their two young children. And although Cha Shale is far from what one would consider a typical family hotel, it is still highly family-friendly in its own way if connecting with nature is a priority.
Kitesurfing, boat trips, snorkeling...
The beach and the sea are the starting point for the activities. Justin introduced kitesurfing to Kenya over 20 years ago, and Cha Shale is perfect for beginners and experienced individuals. They offer courses for children aged 12 and above, while younger children can enjoy flying kites on the beach.
As the day comes to an end, candles and bonfires are lit on the beach. This sets the stage for sundowners and casual camaraderie among guests, hosts, and staff, creating an inviting atmosphere of togetherness
Embarking on a sailing trip with the lodge's traditional dhow, equipped with snorkeling gear, drinks, or perhaps even a picnic basket, is a must-do experience.
The reef is located a small distance away and helps ensure calm waters for swimming and ideal conditions for kitesurfing. During the winter season, guests can snorkel from the boat, and there is a chance of encountering dolphins along the way.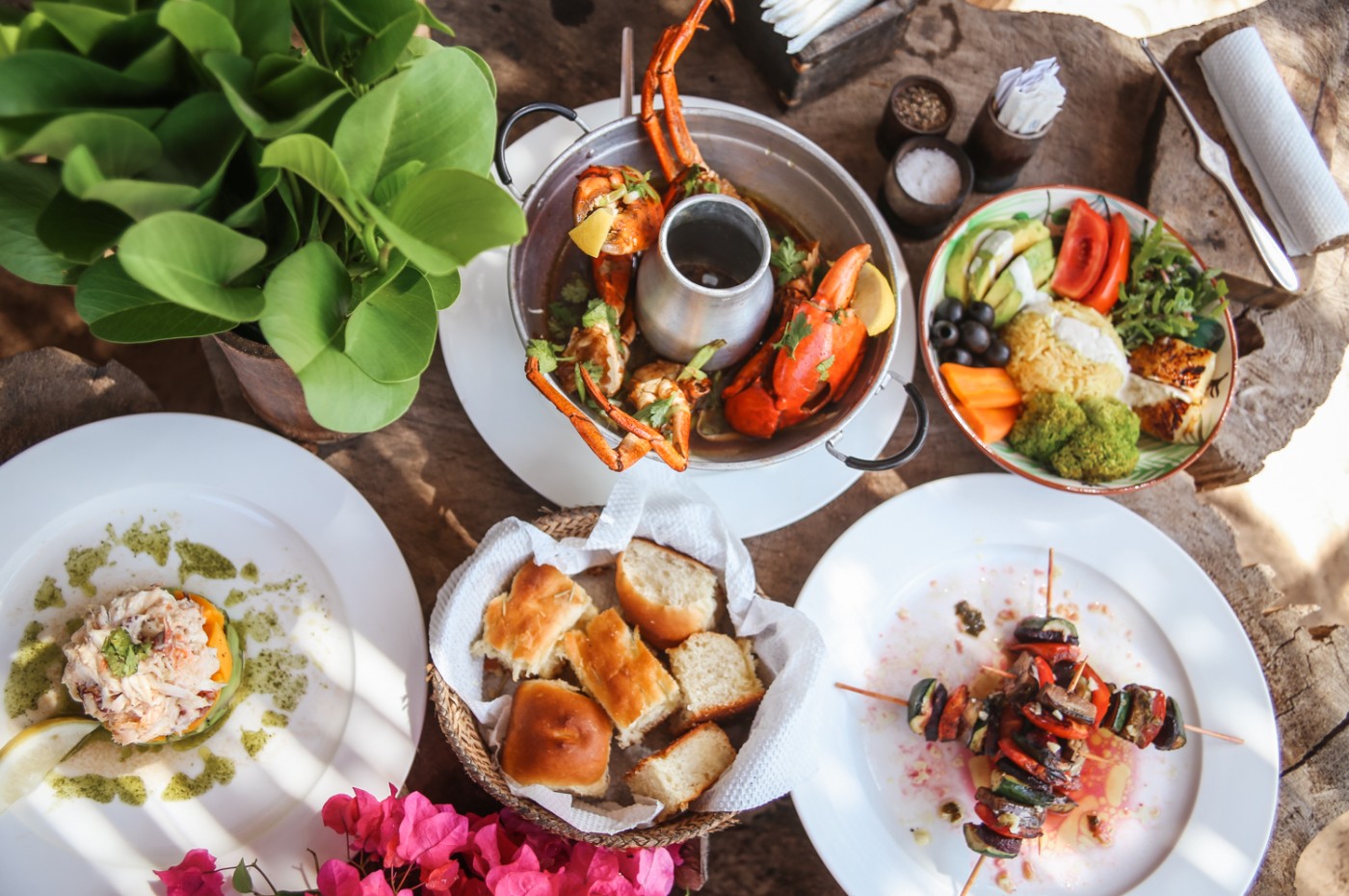 For fishing enthusiasts, deep-sea fishing is an option. A trip to Malindi Town for a taste of city life and a visit to the local market is also a great idea if you feel like some diversion.
But otherwise, it is all about chill-out time in a hammock or one of the cozy corners while the children play in the sand.
As the day comes to an end,  candles and bonfires are lit on the beach. This creates an atmosphere encouraging sundowners and casual camaraderie among guests, hosts, and staff.
Crabs and fresh ingredients
Freshly caught seafood naturally dominates the menu. Che Shale is mainly known for its large and meaty crabs, which Justin himself breeds on the associated crab farm. It is a divine meal that becomes even more enjoyable when savored on the beach with sand between your toes.
Otherwise, the culinary style is a fresh fusion where Swahili meets the Mediterranean. Justin's Italian heritage shines through, focusing on simplicity and fresh ingredients.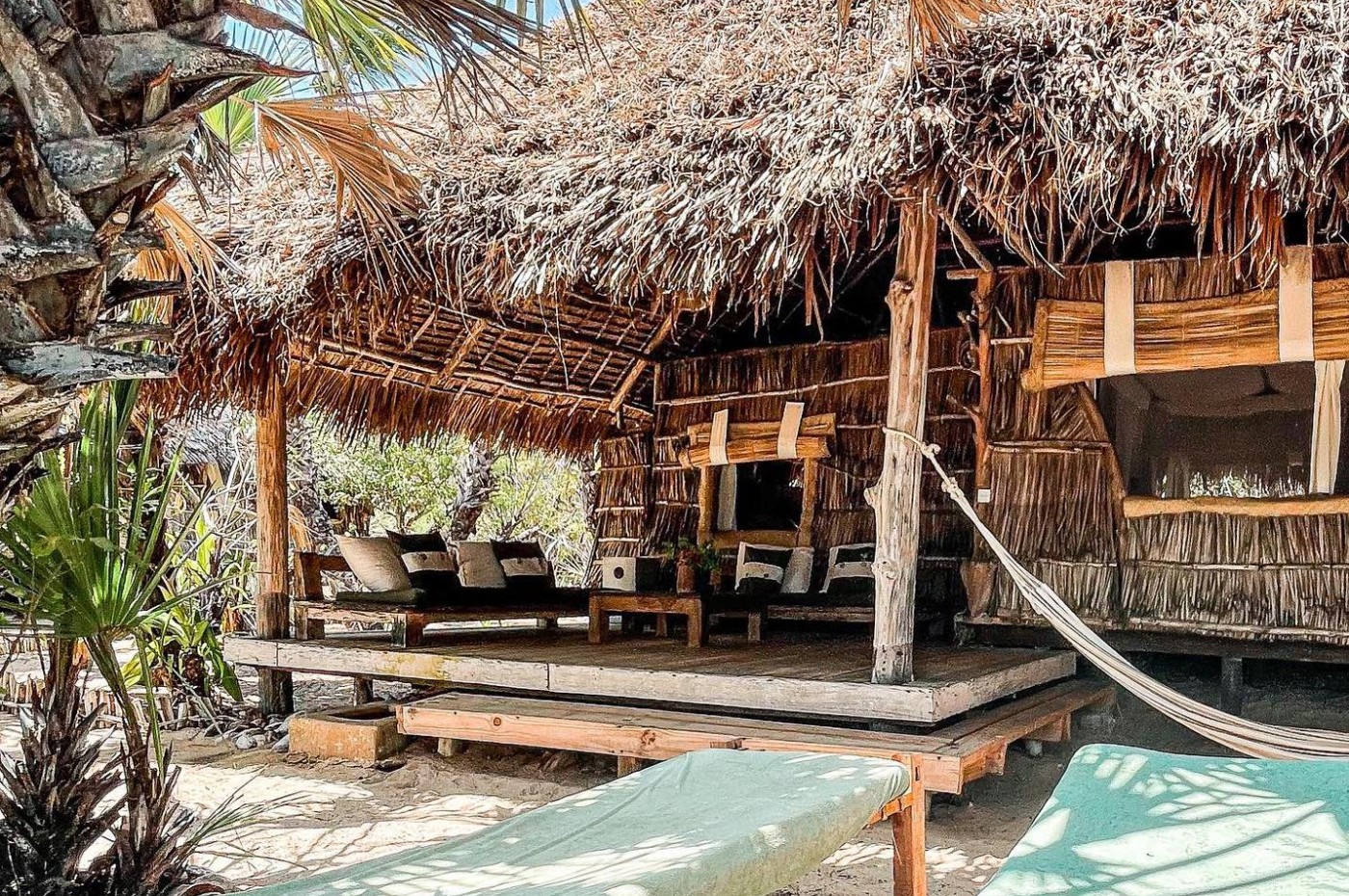 Simple cabins constructed with natural materials
The entire lodge is constructed using natural materials sourced from the surrounding area, without the use of machinery.
The cabins, or "bandas" as they are called in this region, are simple yet comfortable, featuring good mattresses and mosquito nets. Do not expect tightly sealed doors and windows. In fact, there are no windows at all, only curtains and wooden shutters. Nevertheless, they exude their own understated and natural charm.
Each cabin is unique, but they all share the characteristic of opening directly onto the sand. Some of them can accommodate two-three children.
A touch of safari
Che Shale is an excellent choice for concluding a safari adventure. However, if your main focus is on the beach and ocean, it is still possible to incorporate a safari experience by spending a few days at a safari camp approximately two hours away from Che Shale.