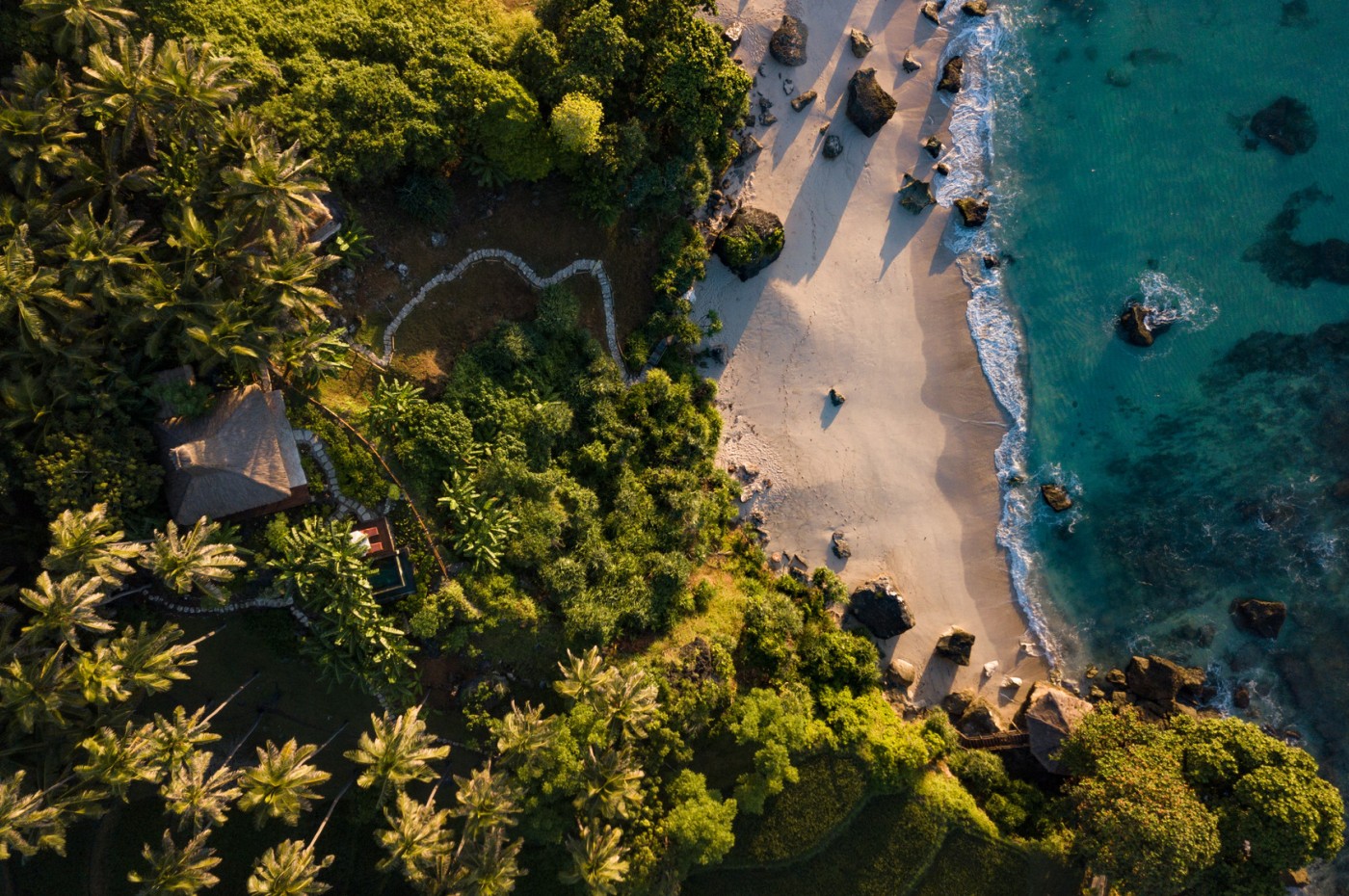 Sumba - wait, what?
We Travel's mini-guide to Sumba, a hidden (and forgotten) corner of Indonesia
Sumba is unlike any other island in Indonesia. It has completely flown under the tourist radar and has retained its soul. Here, ancient, colorful tribal cultures thrive, and nature is wild and varied. And only a few travelers find their way here. It takes time - but we promise it is well worth the trip.
Sumba is for the adventurous traveler - for the curious and thoughtful, who want to give their journey meaning and not travel in the footsteps of others.
But a - for many - unknown destination also requires a little guidance. When, how and why?
Read on and learn more about Sumba.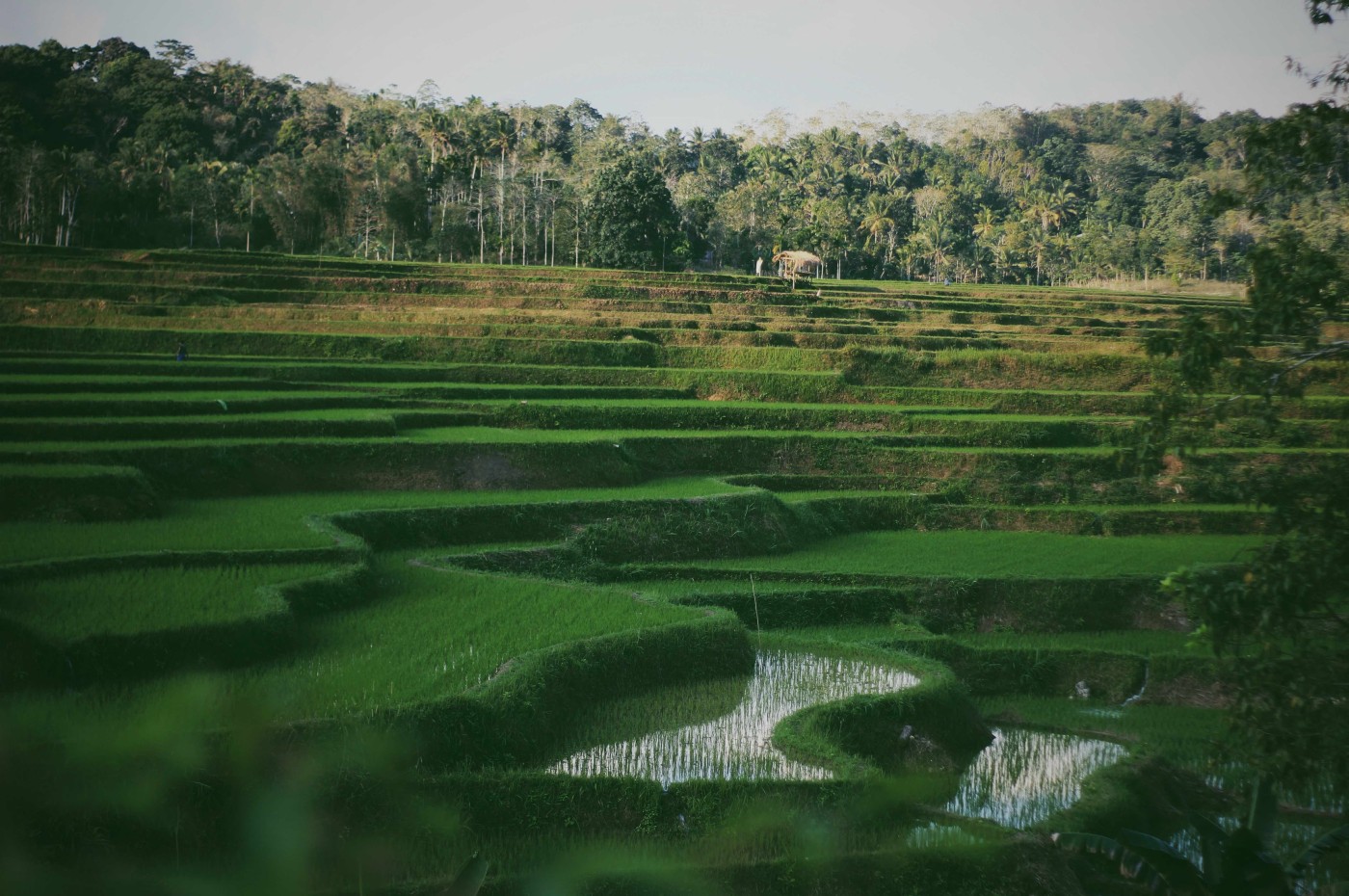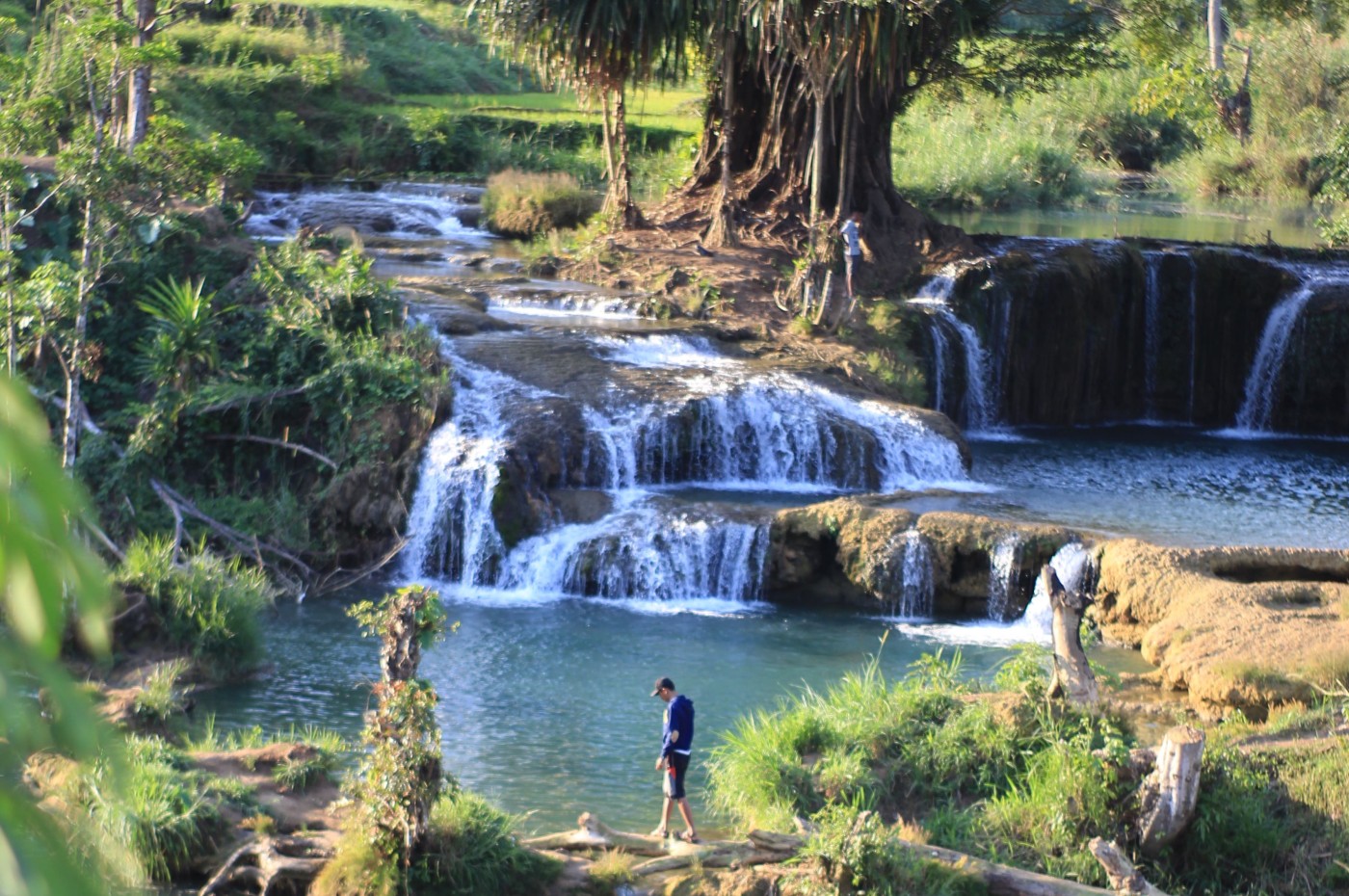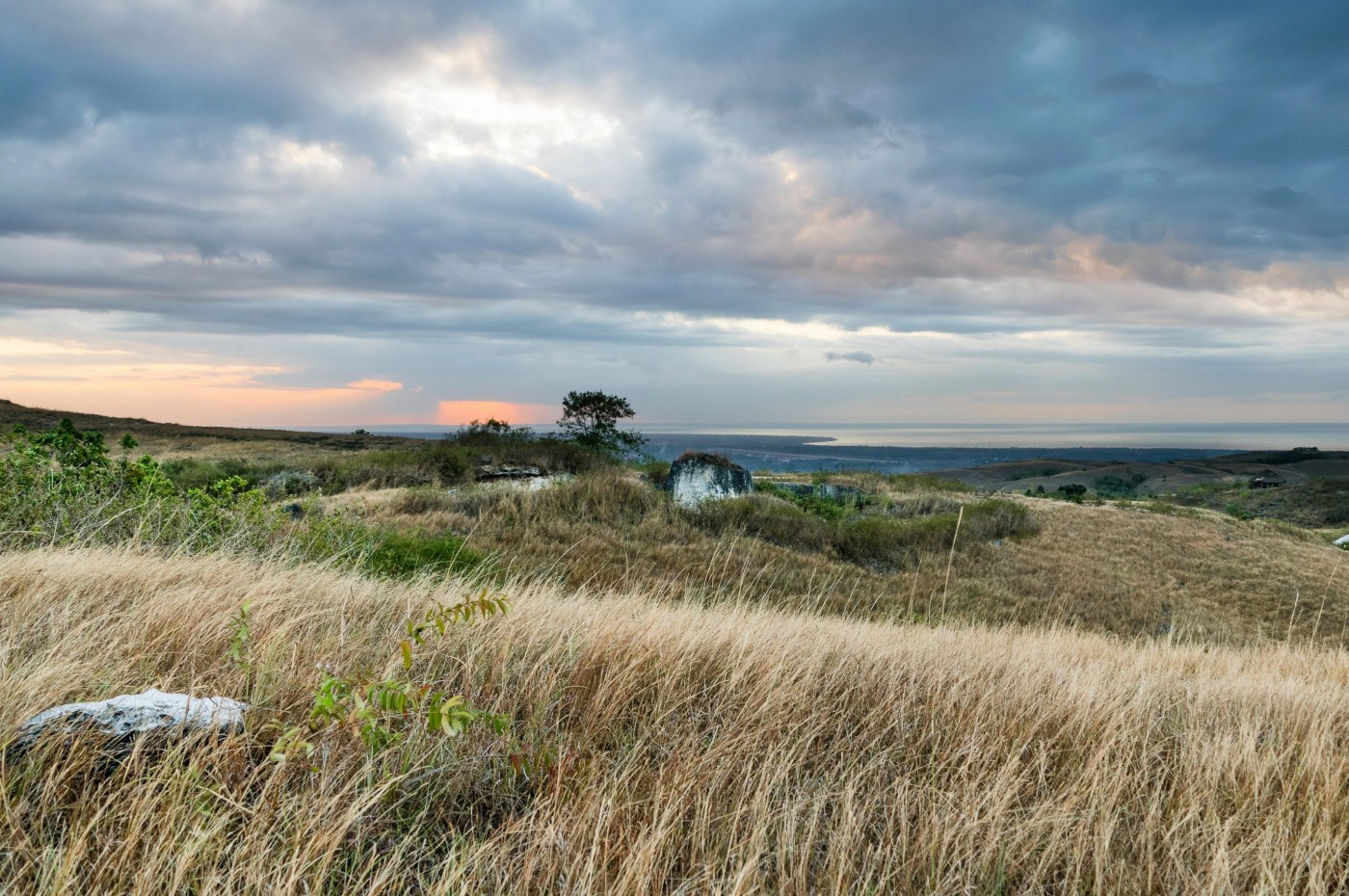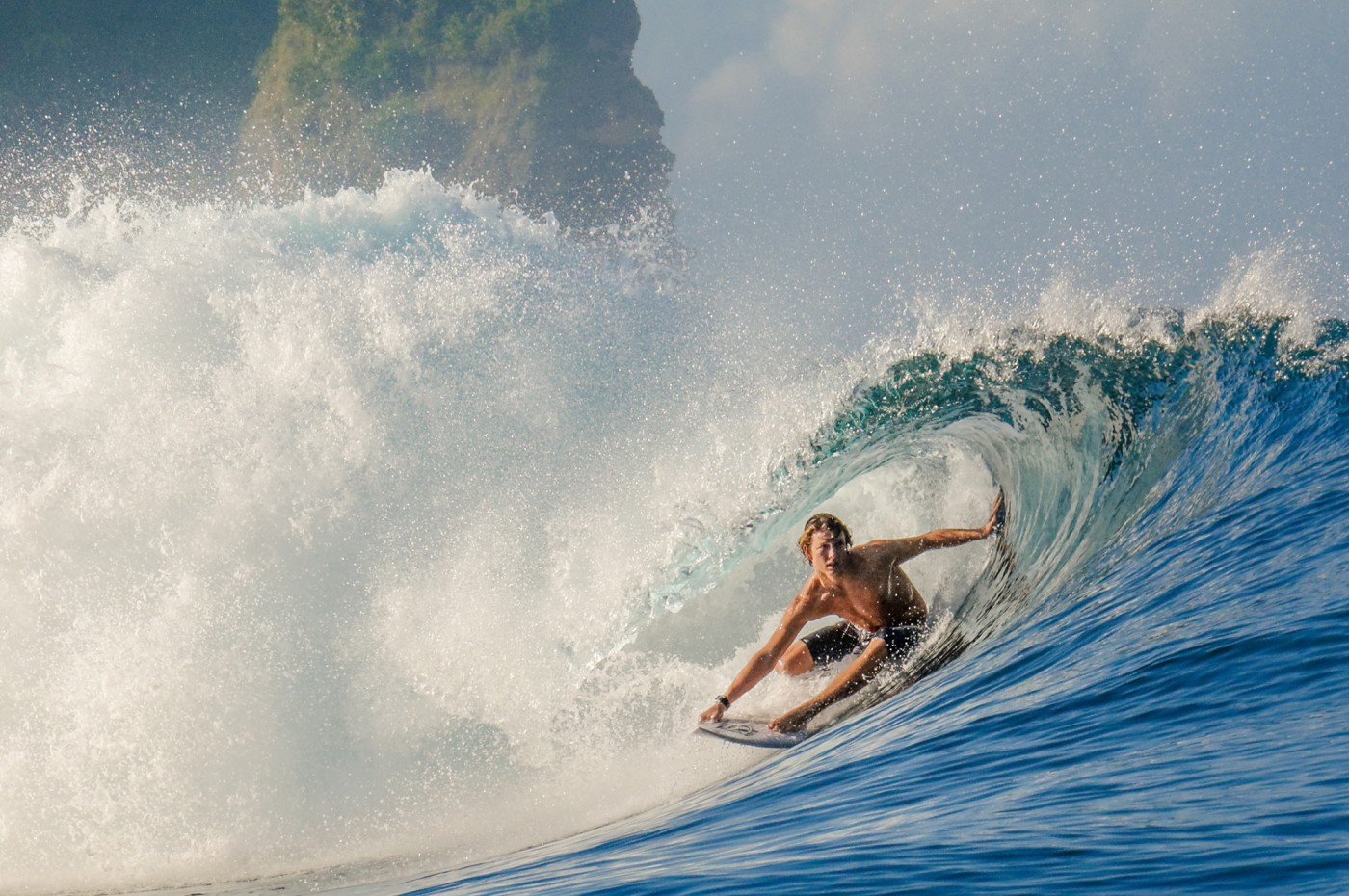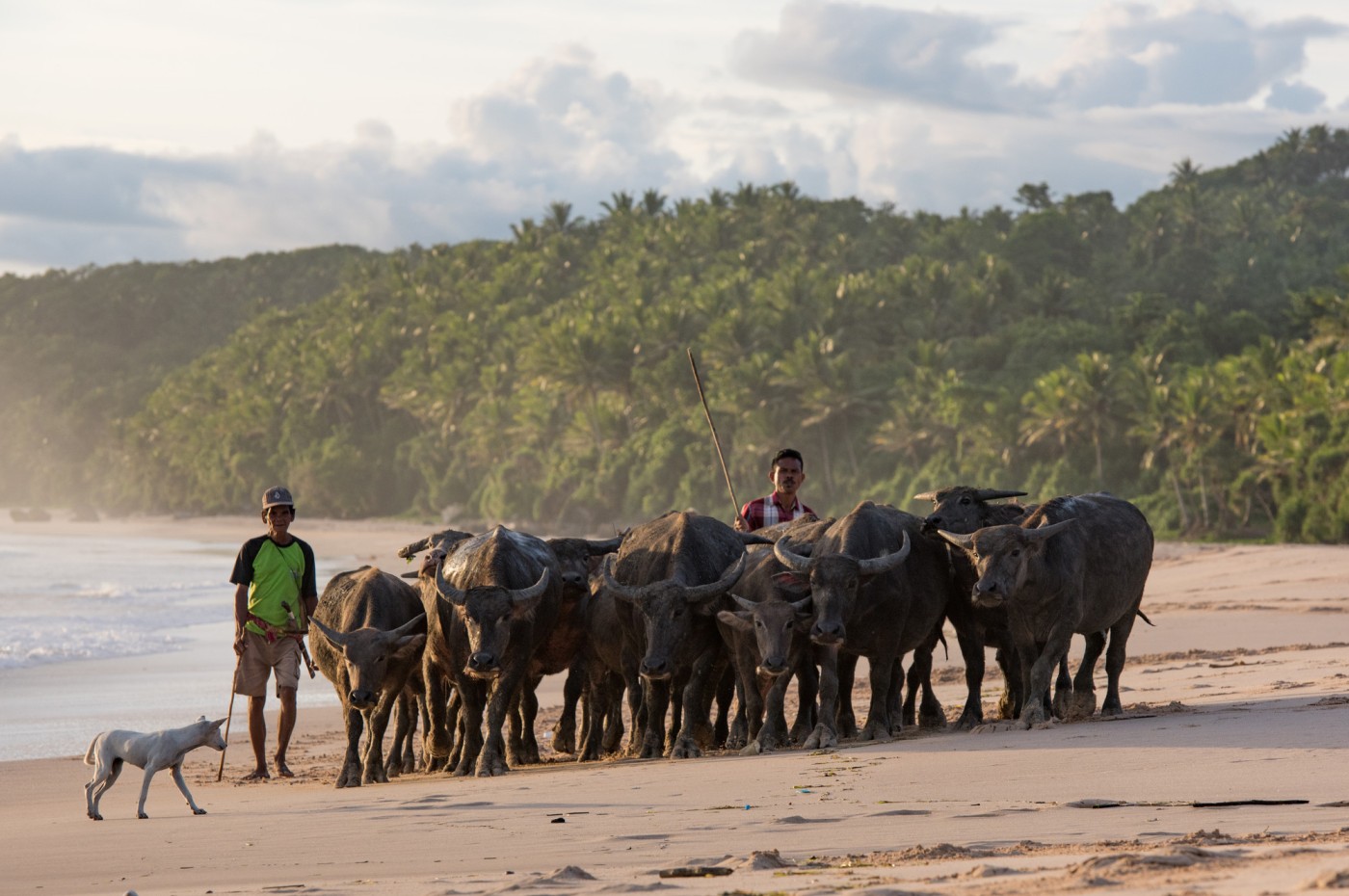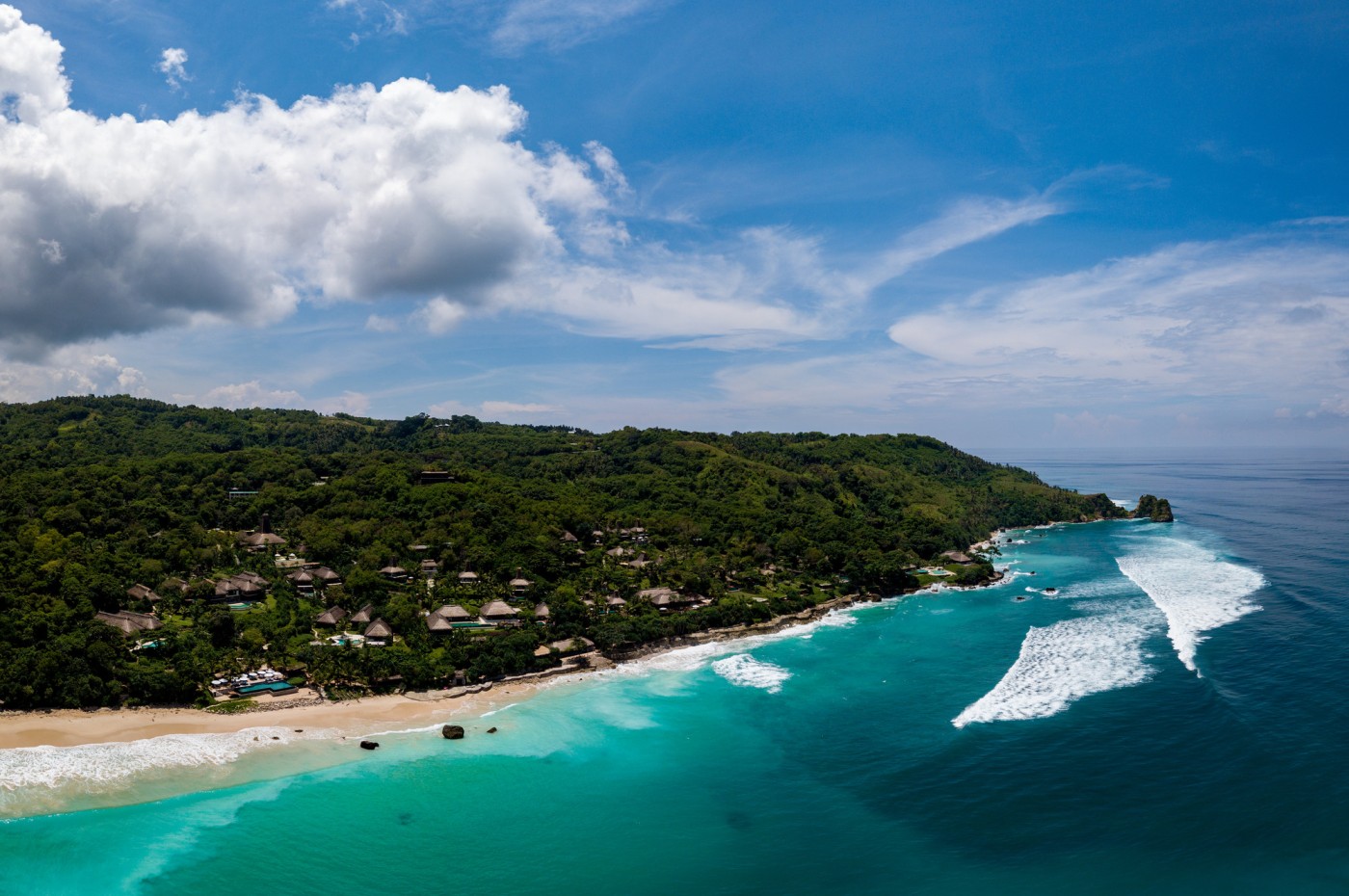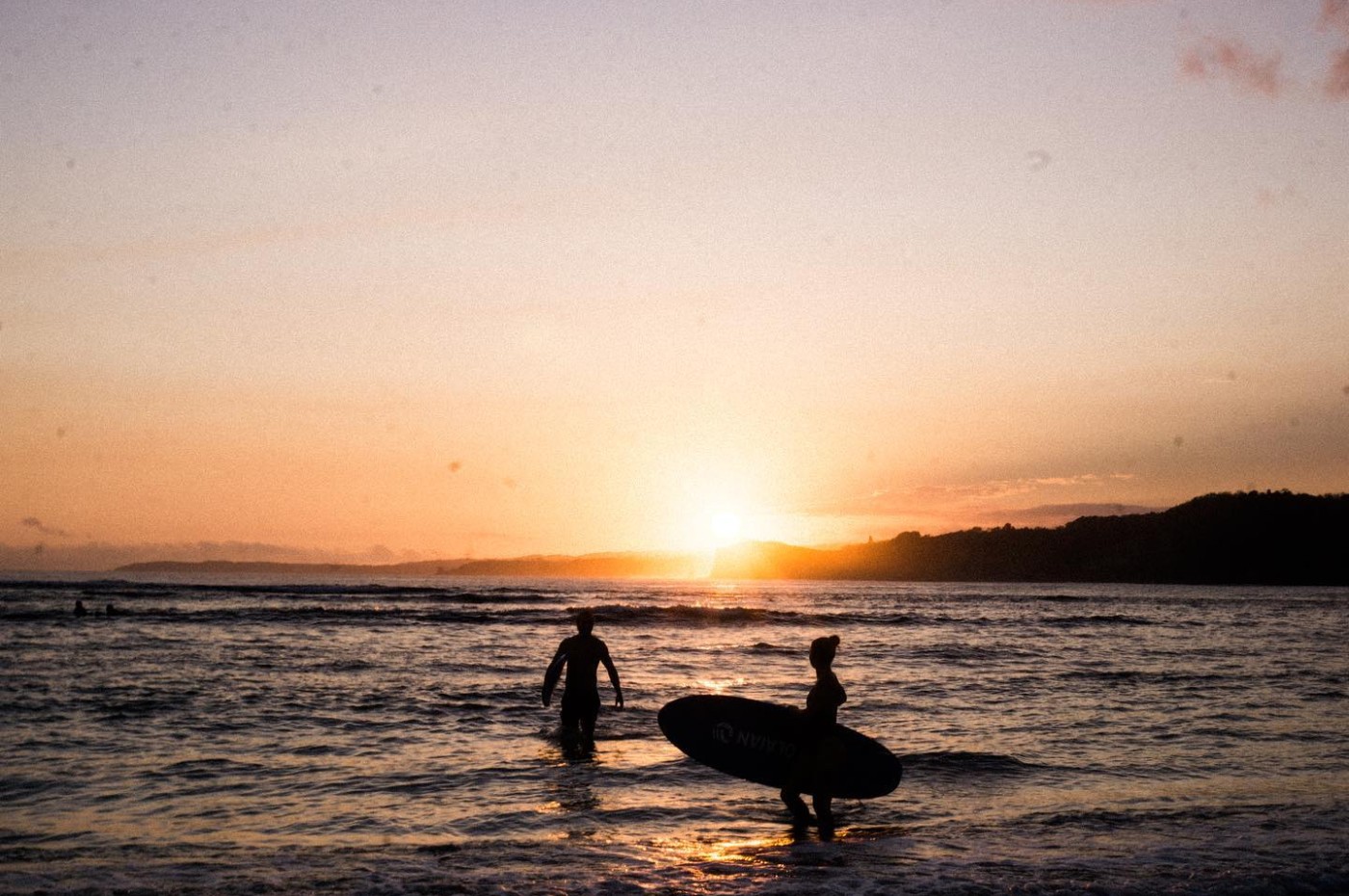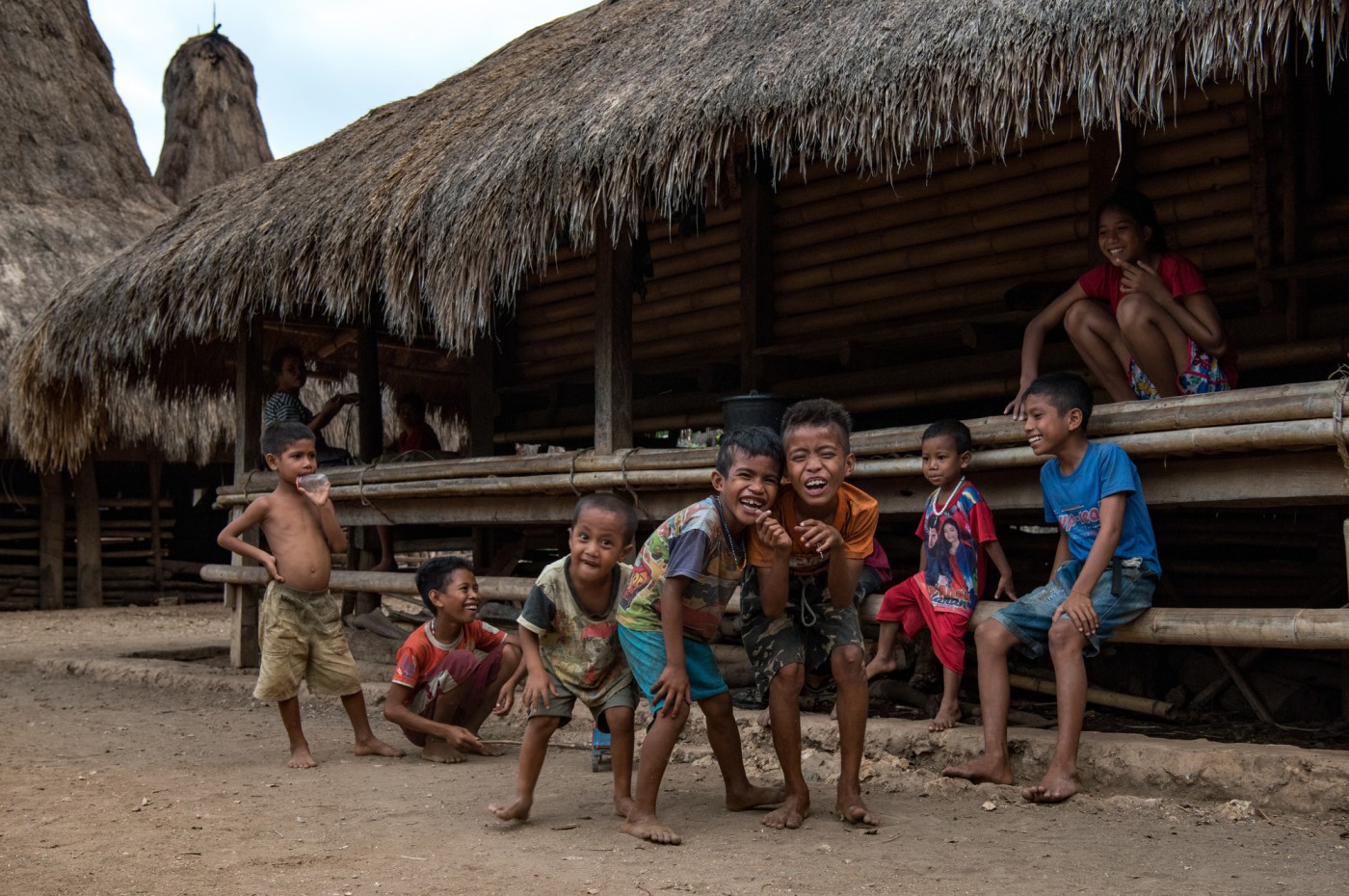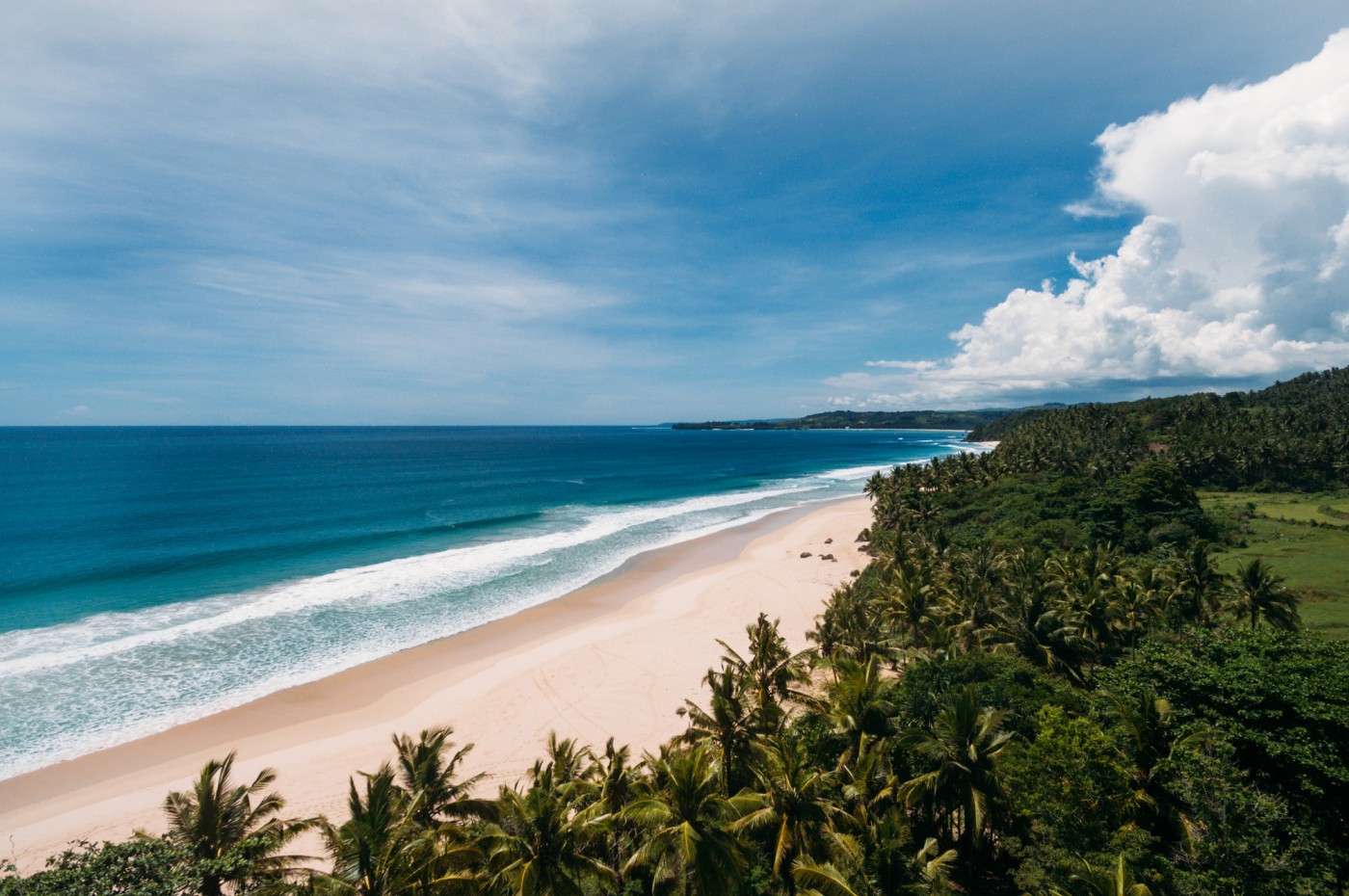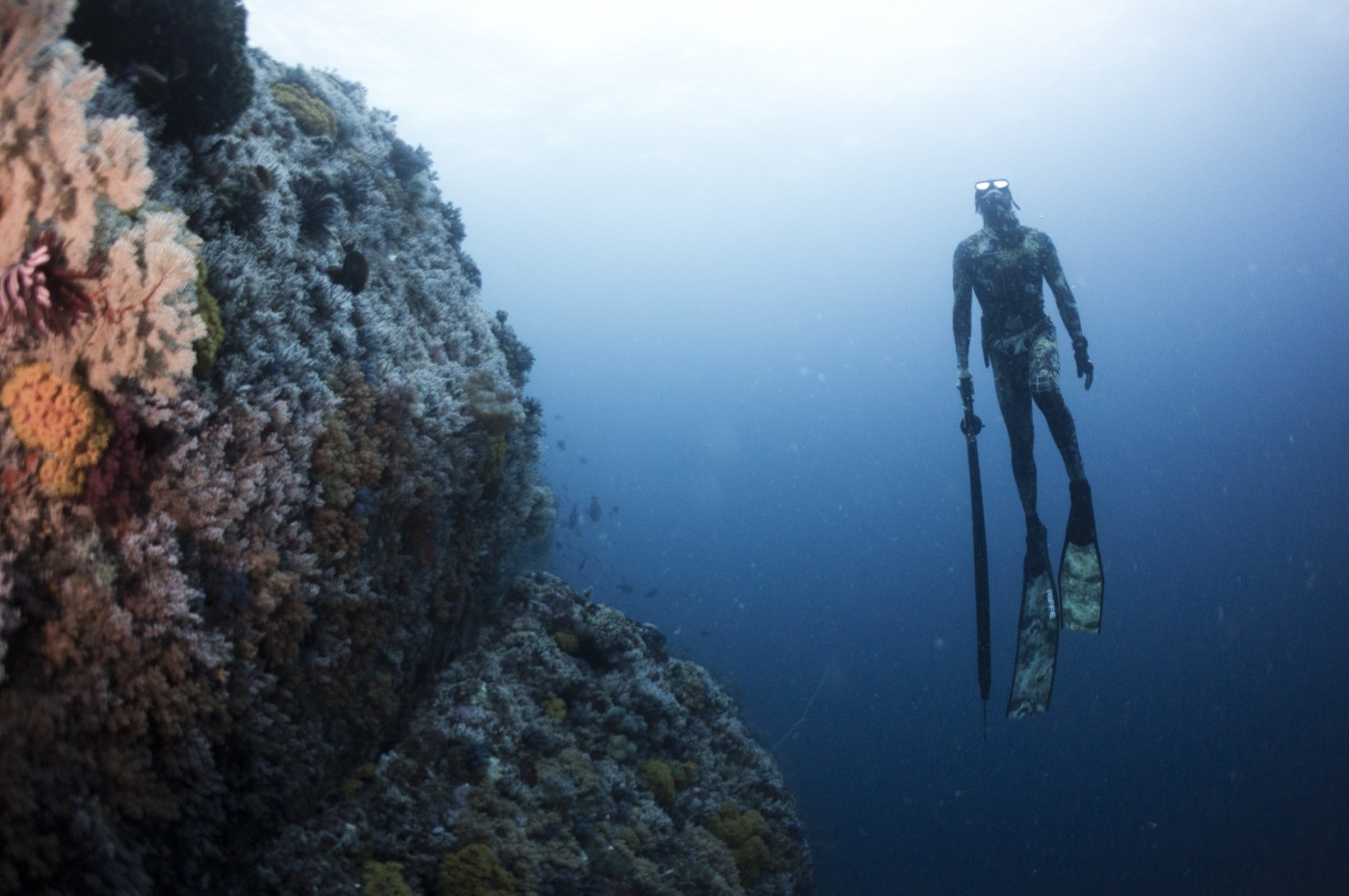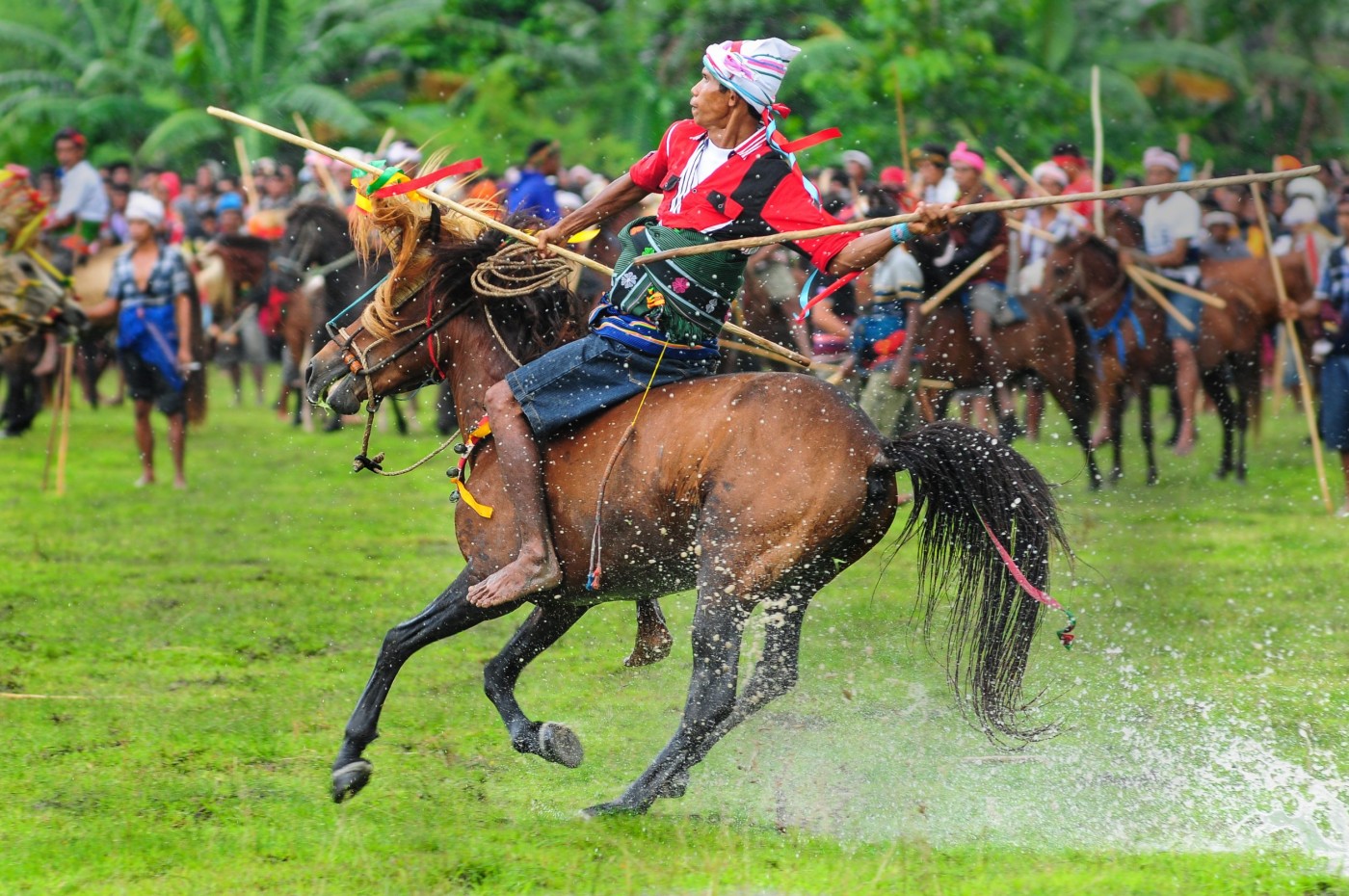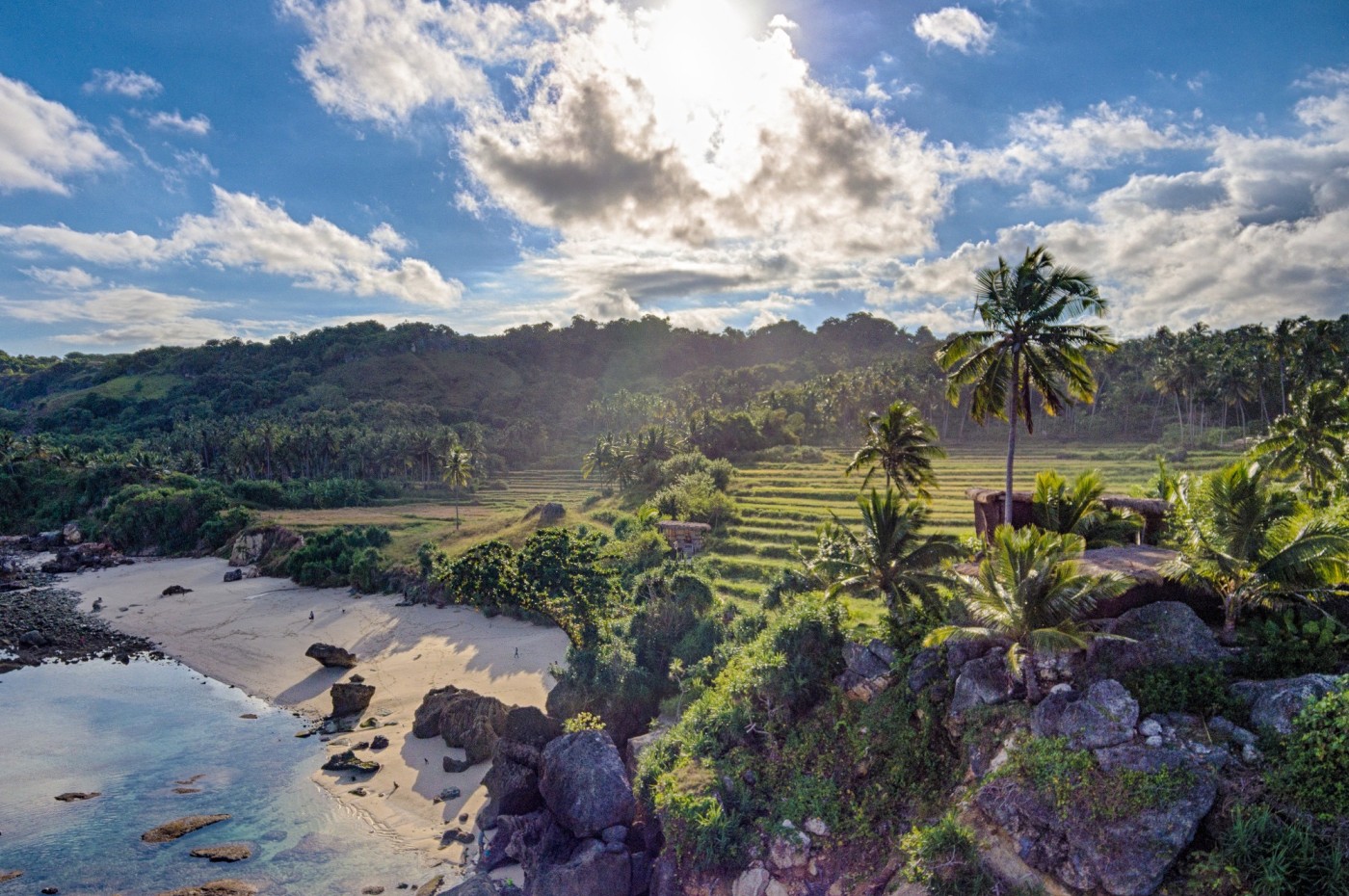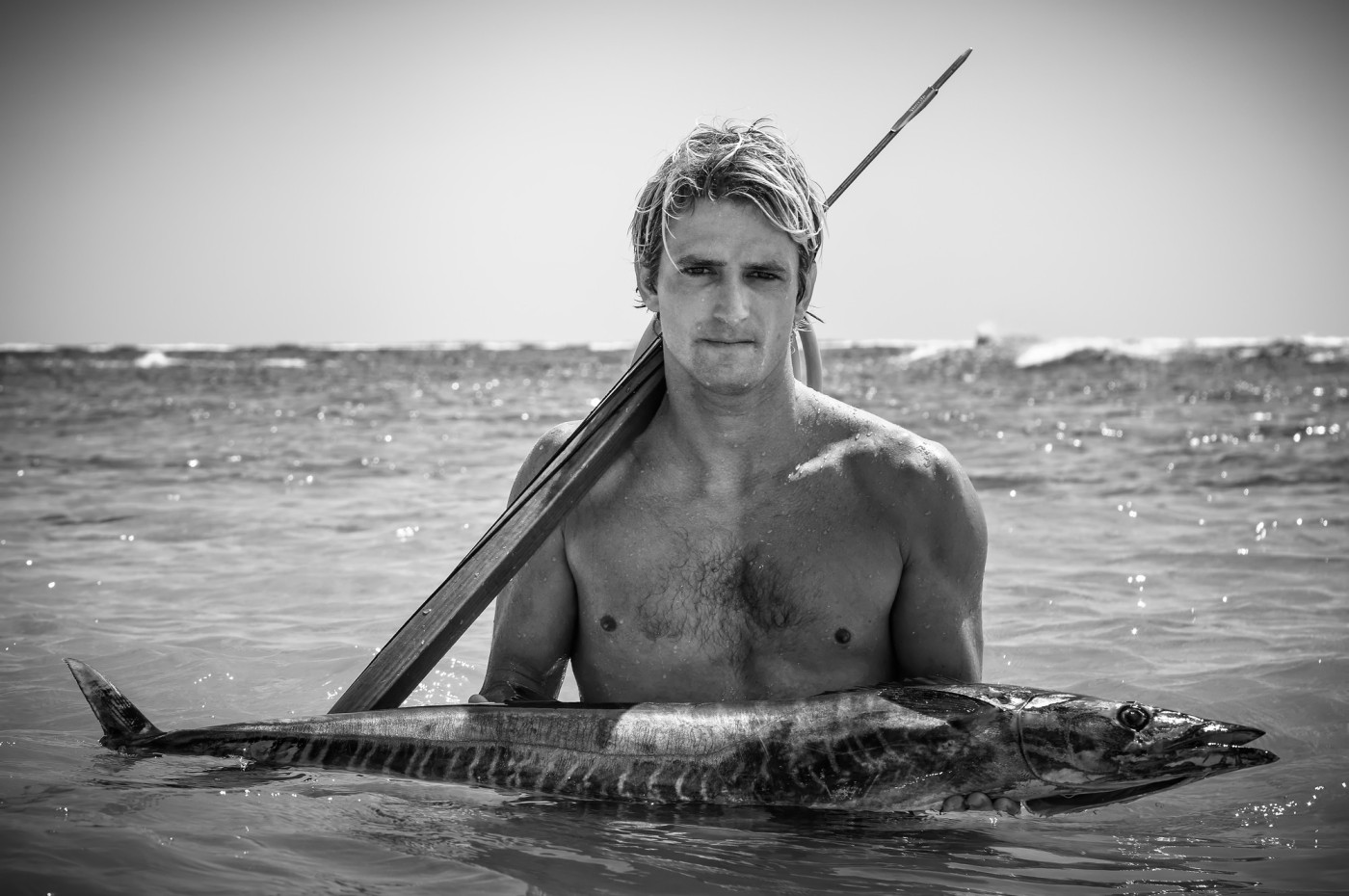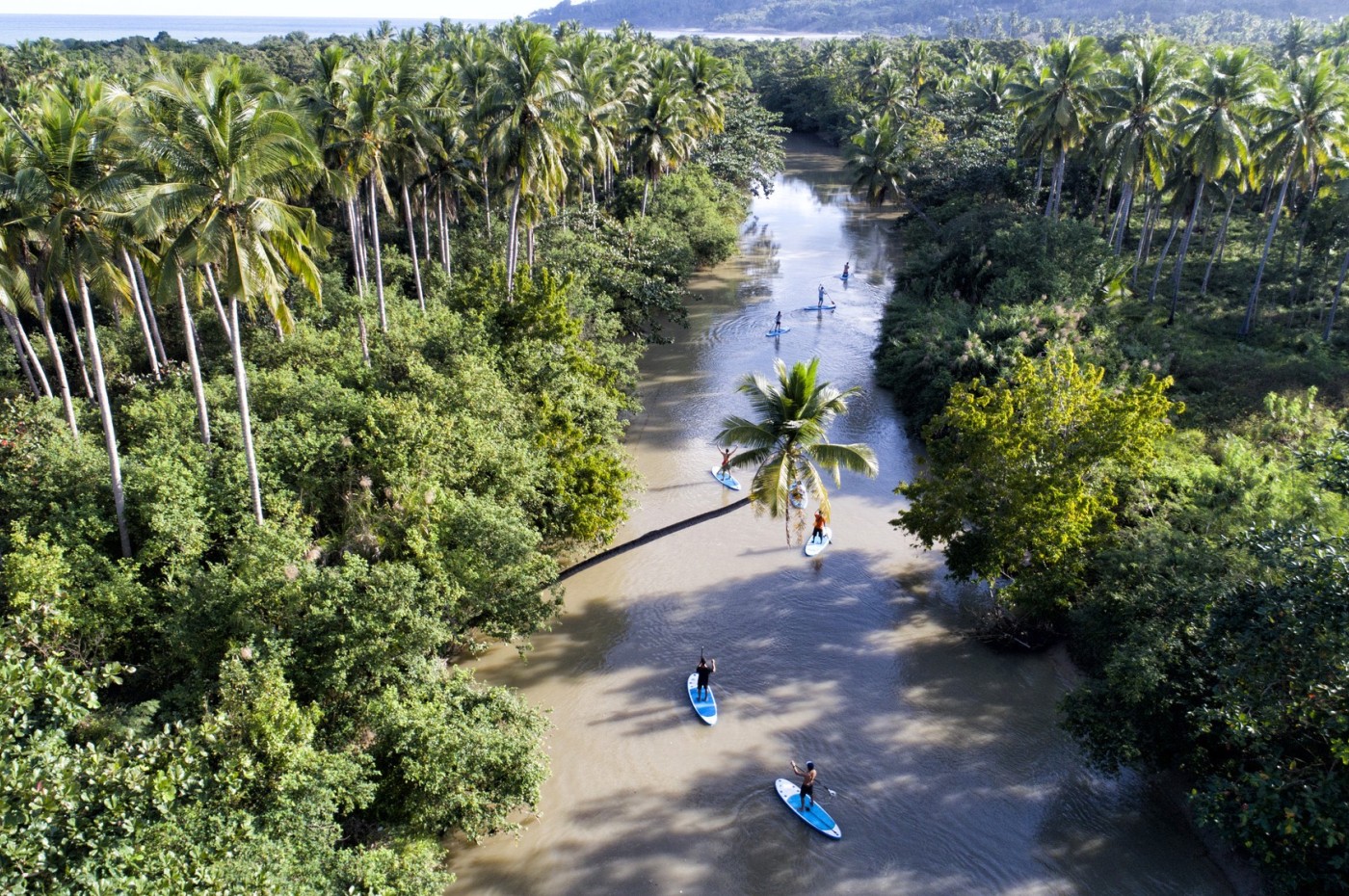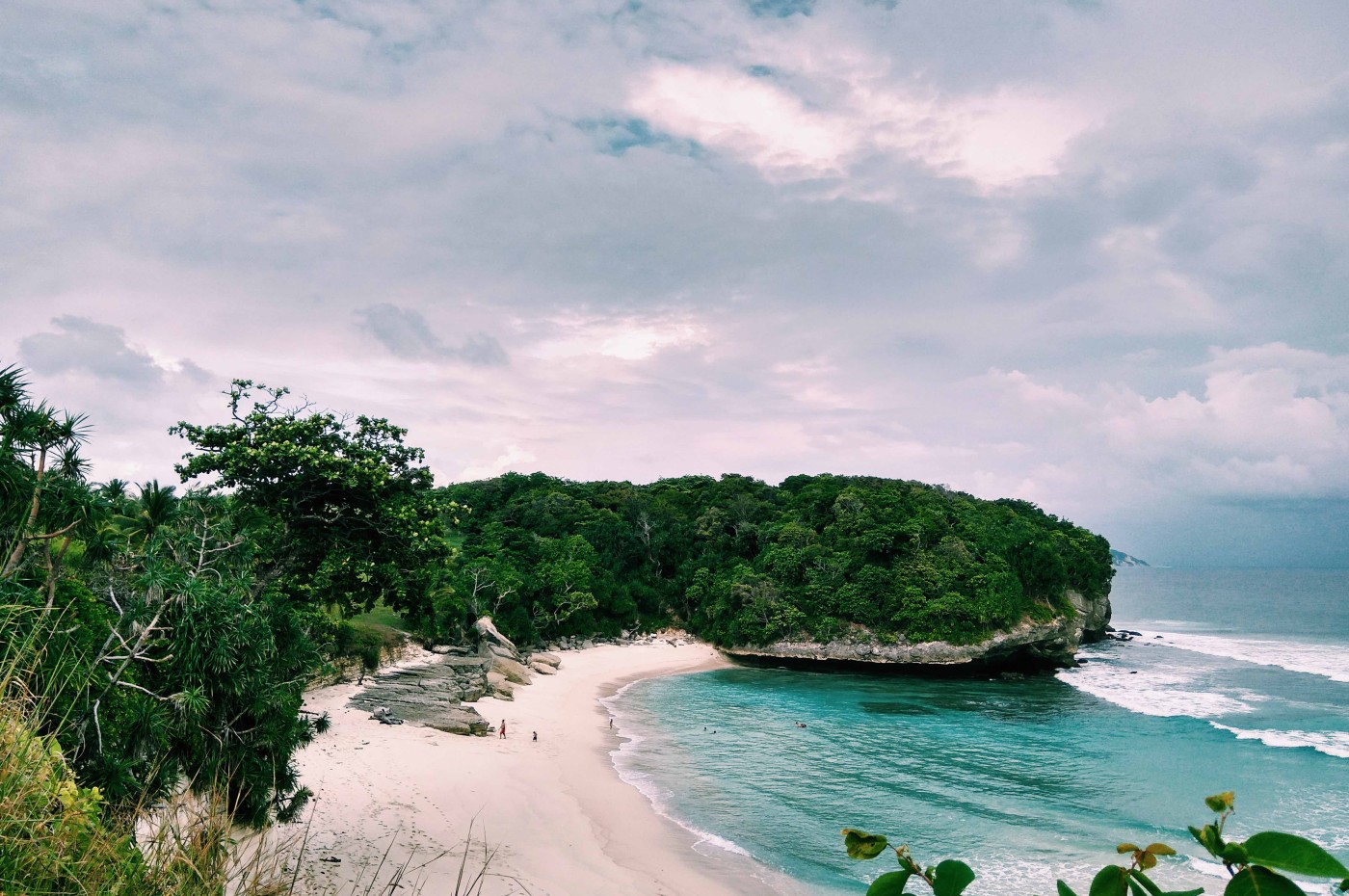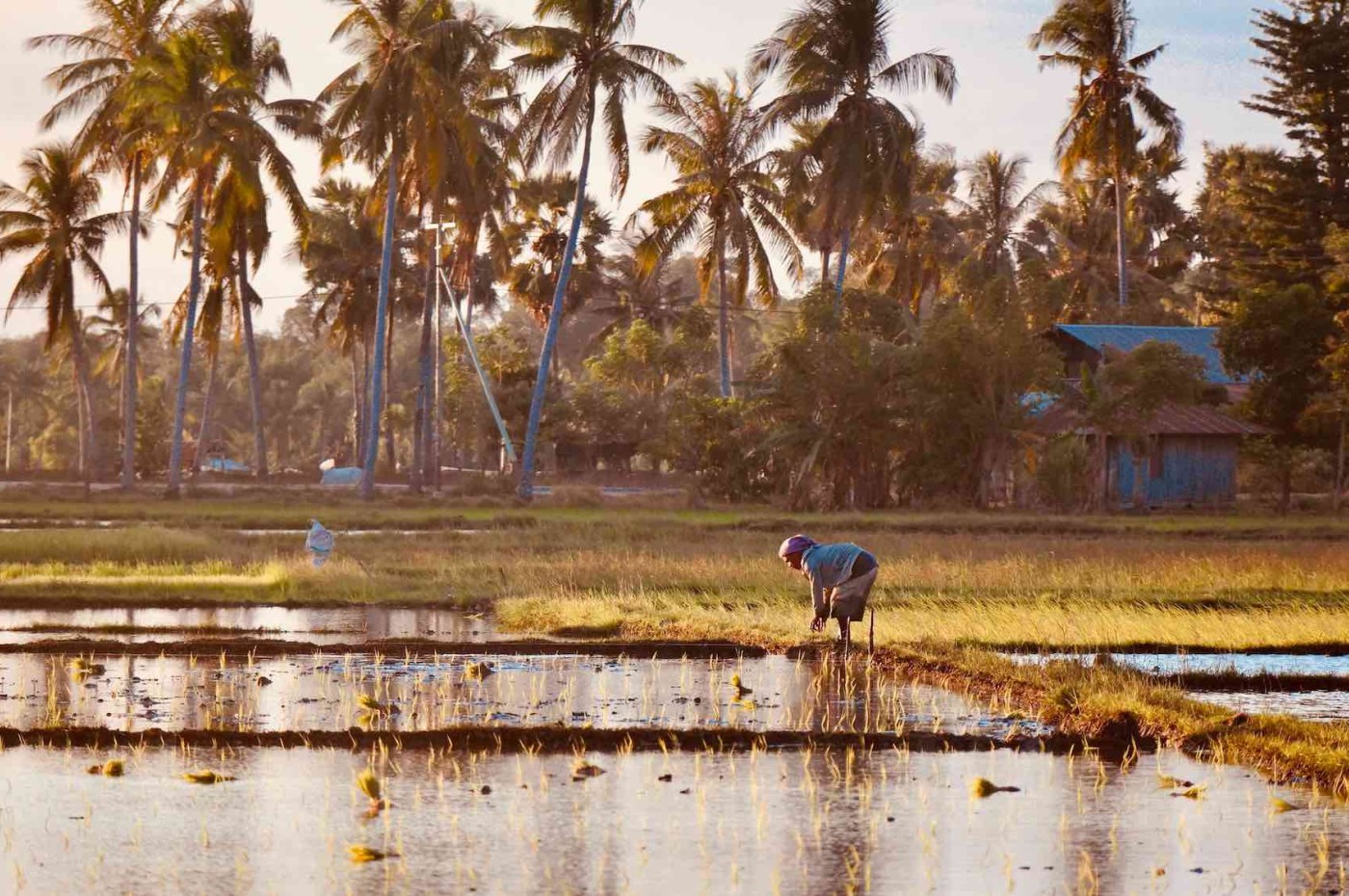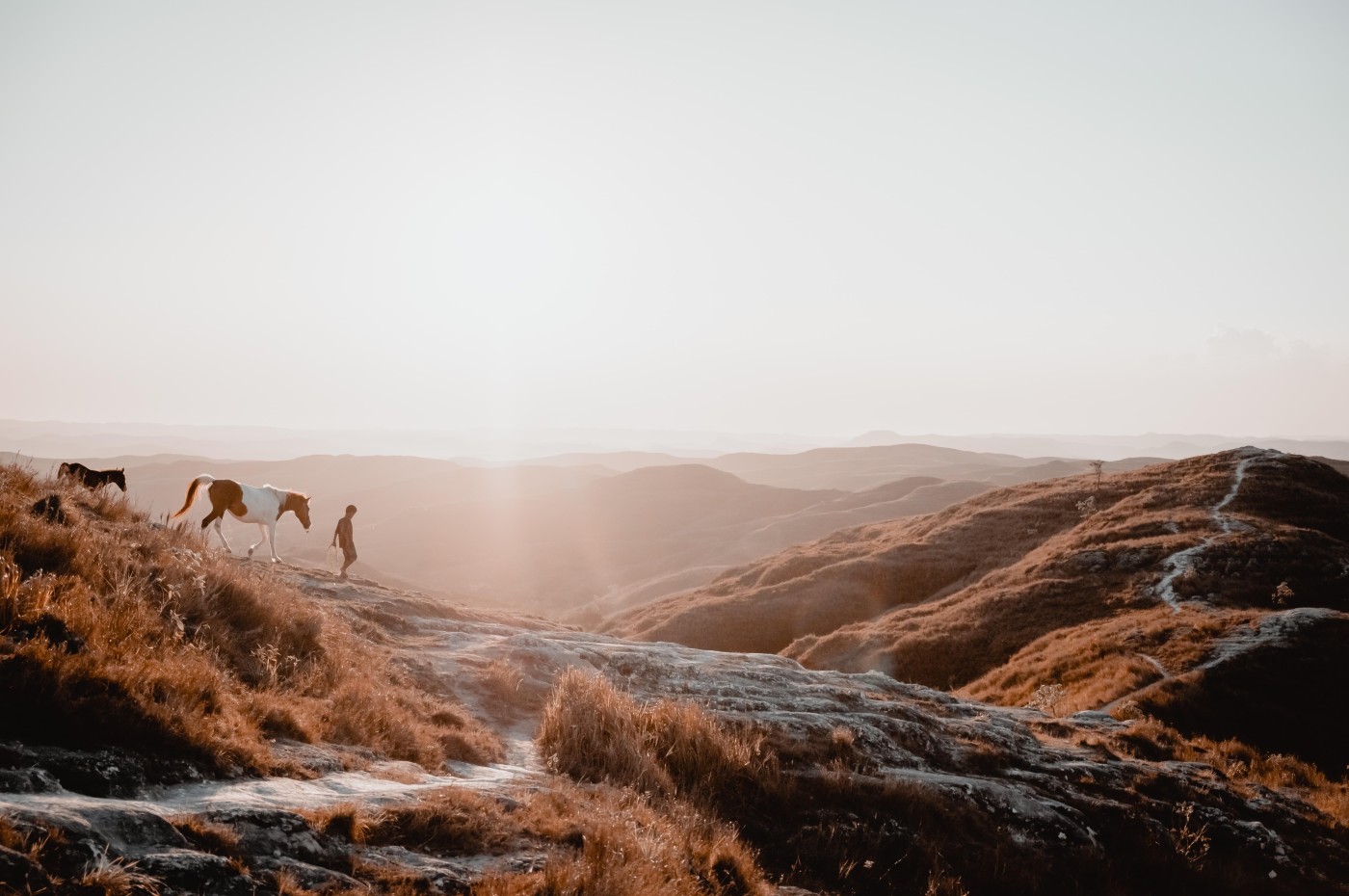 SUMBA - "The Forgotten Island"
Sumba is an island in the Sunda Sea in eastern Indonesia. The island is twice as large as Bali, but only 800,000 people live here compared to Bali's 4.5 million. And we have yet to mention the number of visitors to Sumba, which is negligible - almost non-existent - compared to Bali's annual tourist numbers. Perhaps that is why the island has been nicknamed "The Forgotten Island."
Here are mountains up to 1200 meters high, rivers, lagoons, rice fields, and waterfalls. Here are forests and vast grasslands where the iconic, graceful Sandalwood horses and Ongole cattle graze
The locals are primarily animists, and the tribal communities remain the island's foundation. Sumbanese people are famous for their beautifully woven and designed ikat-fabrics. The fields are mainly cultivated with corn, rice, coffee, fruit, tobacco, coconuts, and vegetables, with copra being exported.
As a traveler, you will usually experience west Sumba, primarily fertile and green with rolling hills and formidable, relatively empty beaches. It is also where the airport, hotels, and infrastructure are best, and the experiences are most varied.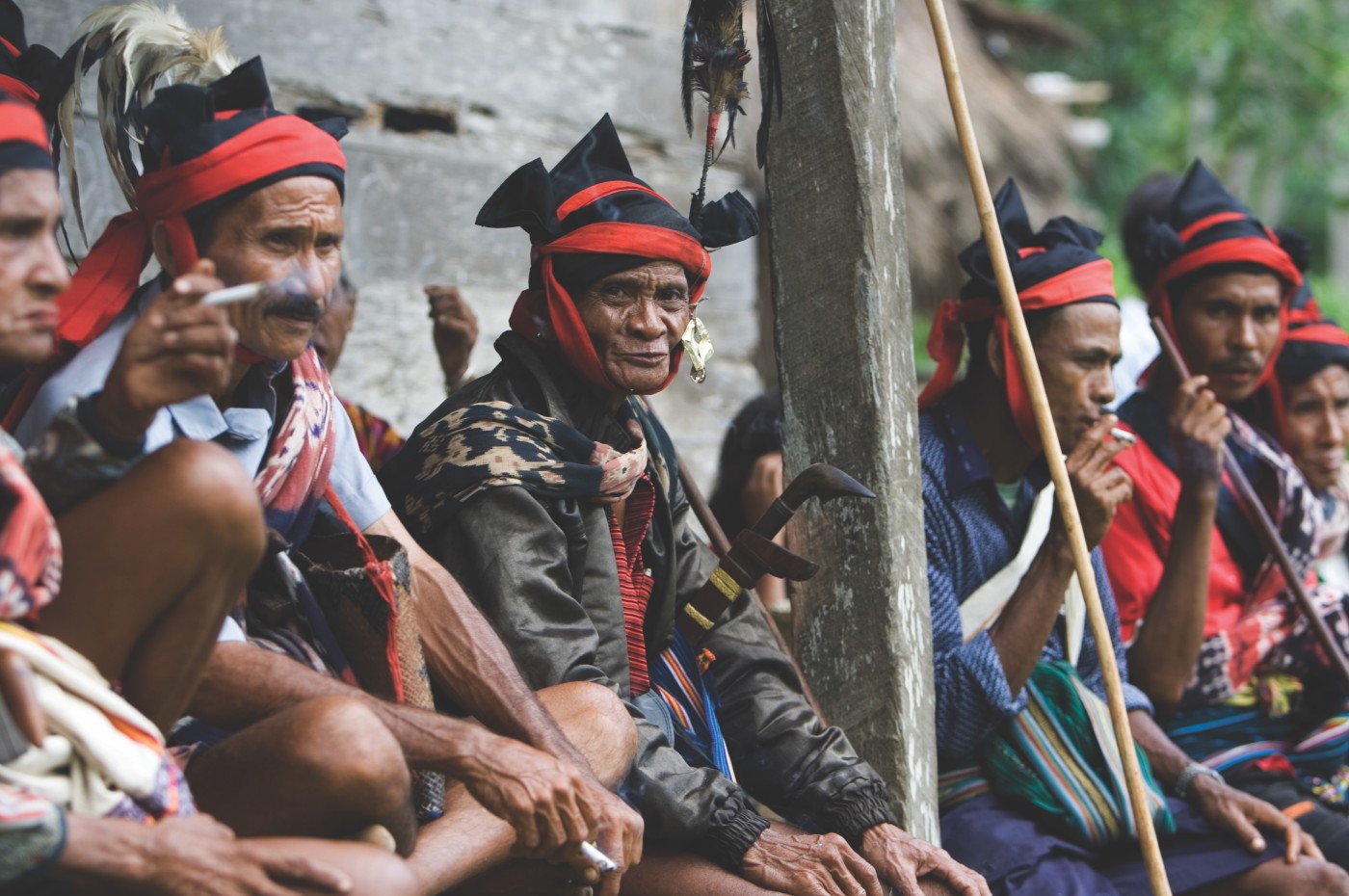 WHY SUMBA? - What to expect
Pasola - spear fighting on horseback
The Pasola festival is a traditional war ritual and tournament between two teams of riders with spears. The fight represents a battle between opposing forces to show respect for nature and give thanks to the spirits of ancestors.
West Sumba is the only place in the world where you can experience Pasola, which takes place between February and March.
Local tribal culture and traditional villages
Sumba is still a firmly rooted tribal community with many different tribes on the island. The houses have become iconic for their pointed thatched roofs and the locals for colorful clothing made of ikat-fabric.
You can easily visit one or more villages, and a simple "Apa Kabar?" (How are you?) brings smiles to the locals before they return the gesture.
We strongly encourage you to spend money with the locals - even a little means so much to their community. A visit to the villages gives you a unique insight into local life and ancient crafts, such as the weaving and processing of farm products. It is also an excellent opportunity to buy beautiful ikat fabric or local crops.
As an extra note, if you are really interested in ikat, inquire about the possibility of a trip to east Sumba. There are very few travelers there, and it is where some of the world's most beautiful ikat are woven.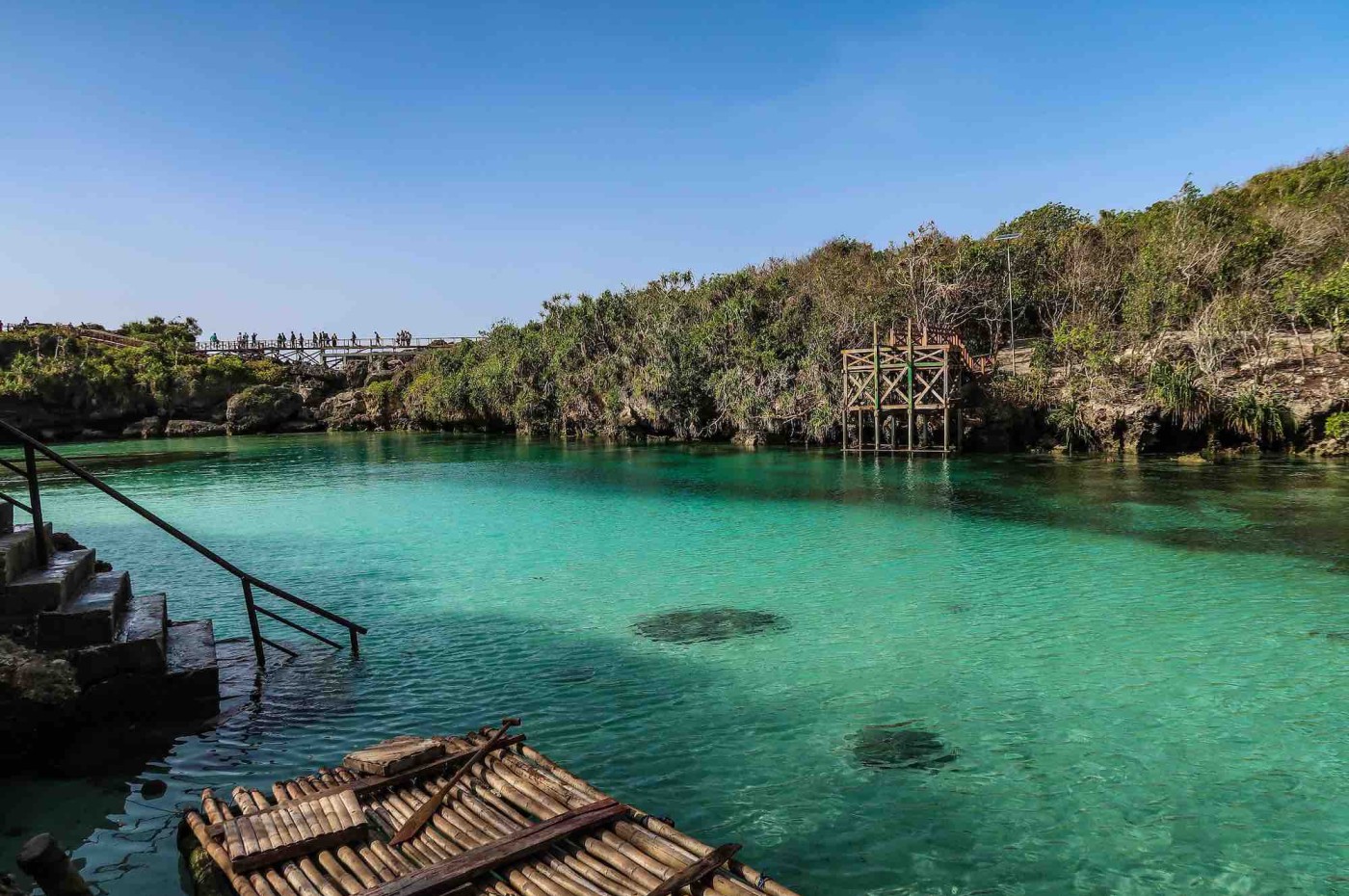 Nature - waterfalls, plains, mangrove forests, turquoise lagoons
Because Sumba is relatively untouched, nature is also wild, diverse, and worth experiencing.
There are several beautiful waterfalls in Sumba that you can hike to - especially Lapopu and Matayangu. Also, experience the indescribably beautiful turquoise tide pool at Weekuri Lagoon or visit dense mangrove forests.
Hike over the plains of West Sumba through rice fields and rolling hills. Or plan a hike through the Laiwangi Wanggameti National Park and Manuoeu Tanah Daru National Park in central Sumba, which protect endangered animal species and where you can spot birds, wild boars, monkeys, and a multitude of butterflies.
Having a guide with you may be a good idea, which you can arrange locally.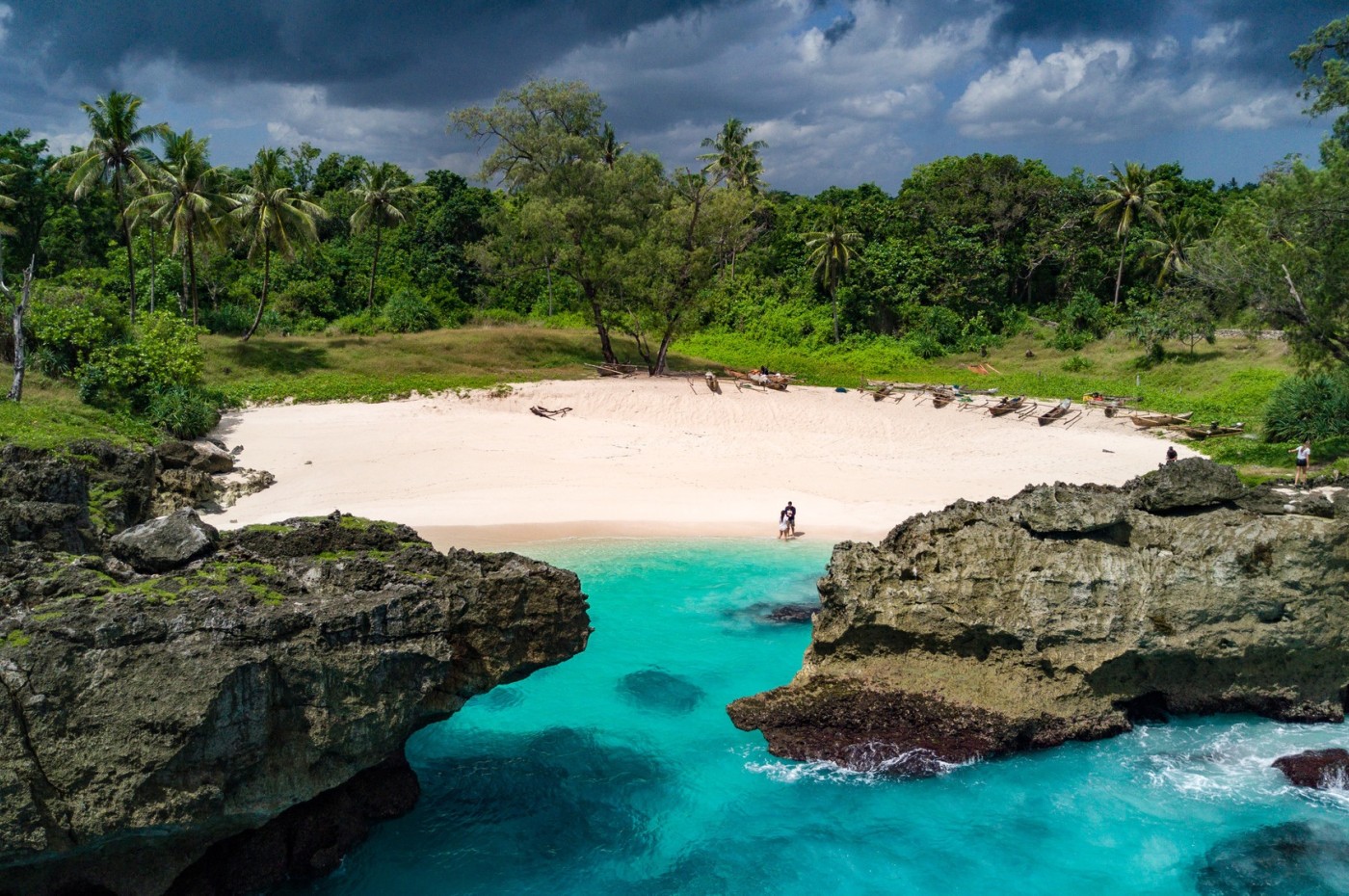 Sumba's deserted beaches, spearfishing, and ultimate surfing
Surfing and Sumba go hand in hand. The island is world-famous for its surfing, and NIHI Sumba started as a well-kept secret among surfers in search of "the perfect wave."
Especially in southwest Sumba, you will find many surf breaks - both with and without other people. It is an excellent chance to try to catch a wave and it is good for both beginners and experts.
If you are not into surfing, Sumba's many deserted beaches are also worth visiting. In the north and southwest, you can find the most beautiful beaches - and there is a good chance they are all yours.
Spearfishing is still widespread in Sumba, and you are welcome to try it yourself.
Actually, it is often the simple things that provide the greatest experience - a deserted beach, ultra-fresh sashimi cut from the fish you just caught, bare feet in the sand with only swaying palm trees around you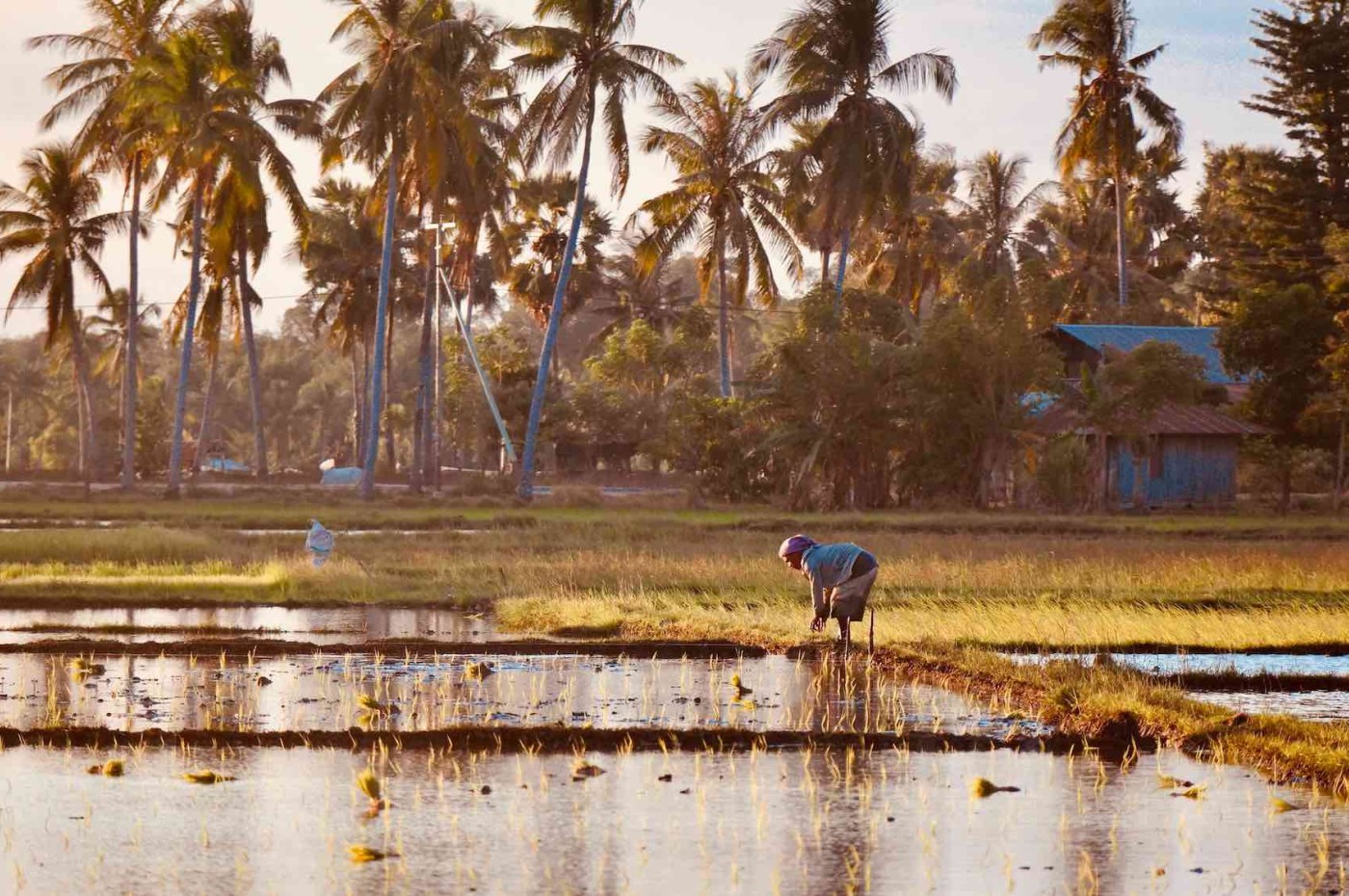 TO AND FROM - how to get to Sumba
You invest a little more travel time to get away from the crowds, but we promise it is worth it.
And actually, it is not all that difficult. Sumba is perfect to combine with Bali, from where there are daily flights to Tambolaka Airport in west Sumba.
A few times a week, there are flights to Flores and Labuan Bajo, the starting point for mini-cruises to Komodo dragons, world-class snorkeling, and formidable beaches.
We see an excellent Indonesian adventure right there!
WIND AND WEATHER - when is the best time to travel to Sumba?
Sumba generally has a mild climate - similar to Bali, but with less rain. You can actually travel to Sumba year-round, but of course, there are some variations:
May to October are usually good months with fine weather and beautiful surroundings. The days are warm and dry, while the temperature drops at night. For the same reason, you actually do not need air conditioning.
Afterward, it gets windier - in the southern part of Sumba, already in August-September - and the island is known for world-class surfing.
February and March are usually the months with the most rain and wind. On the other hand, these are also the months for Pasola, just as the winter months are when the landscape is (even more) lush and beautiful.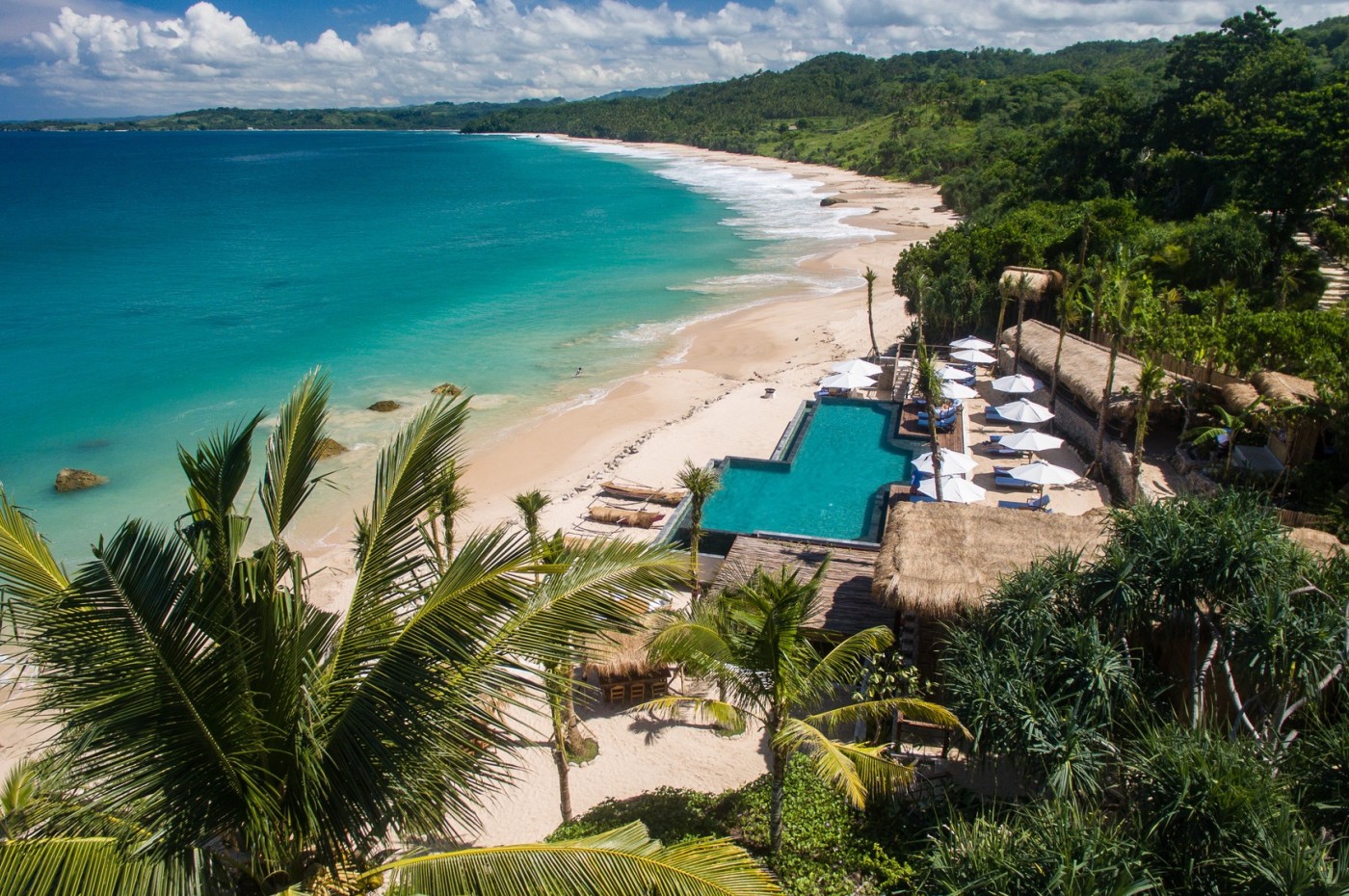 HOTELS & ECO-LODGES - where to stay in Sumba?
Firstly, the hotel must take responsibility to ensure you have a great experience while benefiting Sumba.
Secondly, Sumba is still wild and untouched, so there are not tourist areas with bars, restaurants, etc. Your hotel/lodge will often be where you eat, plan day trips, learn about local life, get insider tips, and more.
We recommend the following hotels, as we know all the people behind them and see that they have a true passion for Sumba:
Maringi Eco Resort & Spa - a beautiful bamboo hotel with an exceptionally big heart! They have a hotel, restaurant, school, and permaculture farm run by the Sumba Hospitality Foundation. Located in the middle of northwest Sumba's nature, but just a short trip to the beautiful Mananga Aba Beach.
Alamayah - a boutique resort and nature retreat in a small beach village. They focus on design, wellness, local culture, plant-based cuisine, and mindfulness.
Ngalung Kalla - an eco, surf & health retreat run by passionate people who want to live in harmony with nature. It is a beautiful and friendly place where the community is the focus, and the atmosphere is laid back.
NIHI Sumba - authentic eco-hippie meets barefoot luxury. NIHI was originally a (philanthropic) surf shack that helped put Sumba on the map and is now Sumba's premier resort. The founder of The Sumba Foundation works on targeted projects to improve the local community's future.
Alamayah, Ngalung Kalla, and NIHI are located on the beautiful (surf-friendly) beaches of southwest Sumba. Alamayah is the only one located in what we would describe as a beach village.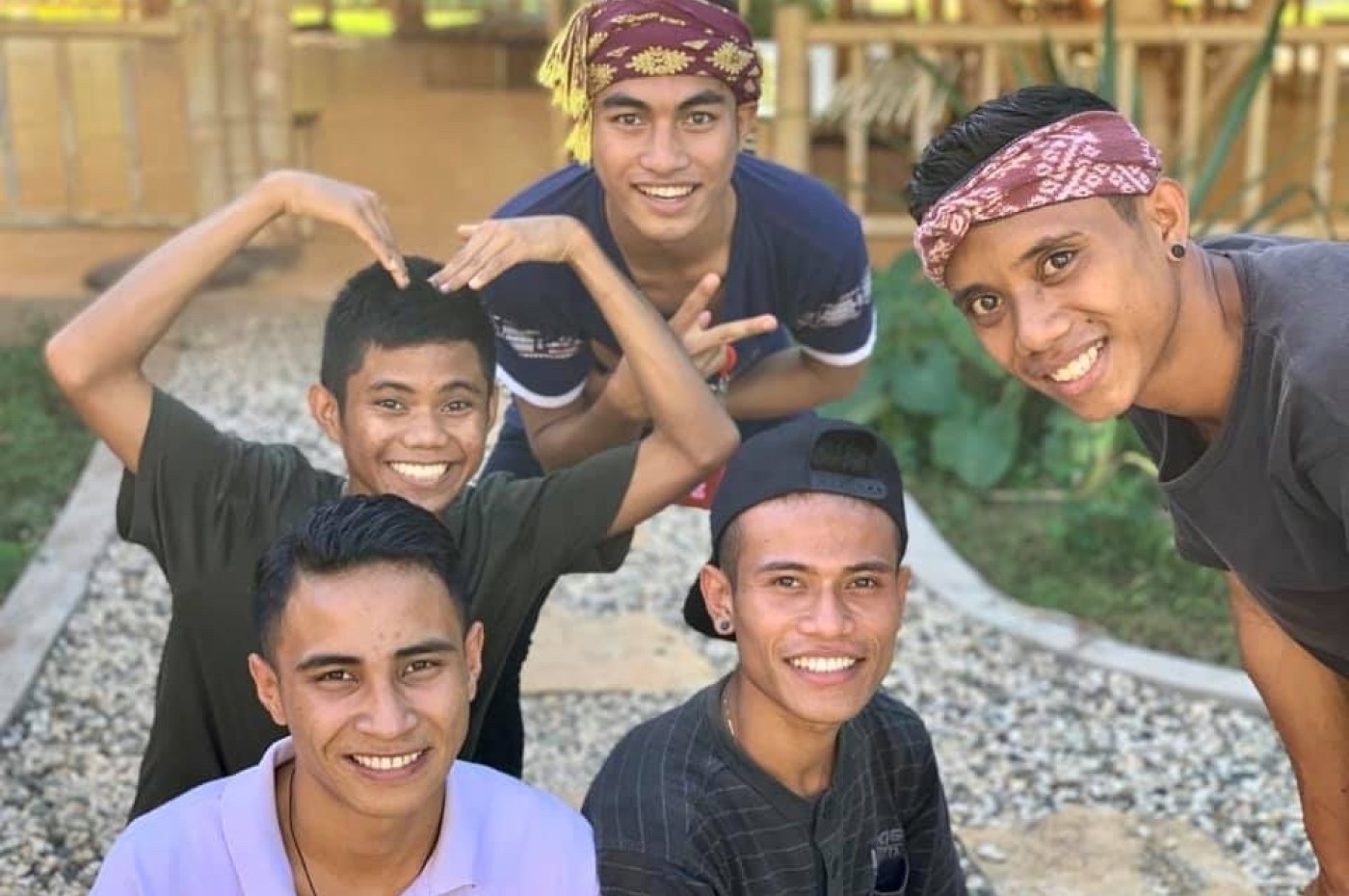 Responsibility - an important word to remember
Traveling to an island as wild and still relatively unaffected by tourism also places demands on us and you as travelers.
We are very conscious of who we collaborate with on the island. We have a close relationship with and actively support the Sumba Hospitality Foundation, which works towards sustainable development on the island through education for young people.
We have carefully selected small, heartfelt hotels and lodges that embrace Sumba's unique essence and deeply wish to preserve the island's soul and community
We hope that as travelers, you will be equally conscious of whom you choose to support - primarily through where you stay but also how you spend money locally. Taking a local guide with you on day trips is advantageous, which promotes responsible tourism and creates local income and cross-cultural understanding.
Treat yourself to a stay at Maringi
An excellent way to "land" is to stay at Maringi Sumba, the hotel school of the Sumba Hospitality Foundation - here, the smiles are enormous, and the willingness to learn and interact is great.
Your stay makes a difference for both you and the students and for the sustainable development of Sumba. We all think that it is something you should treat yourself to.