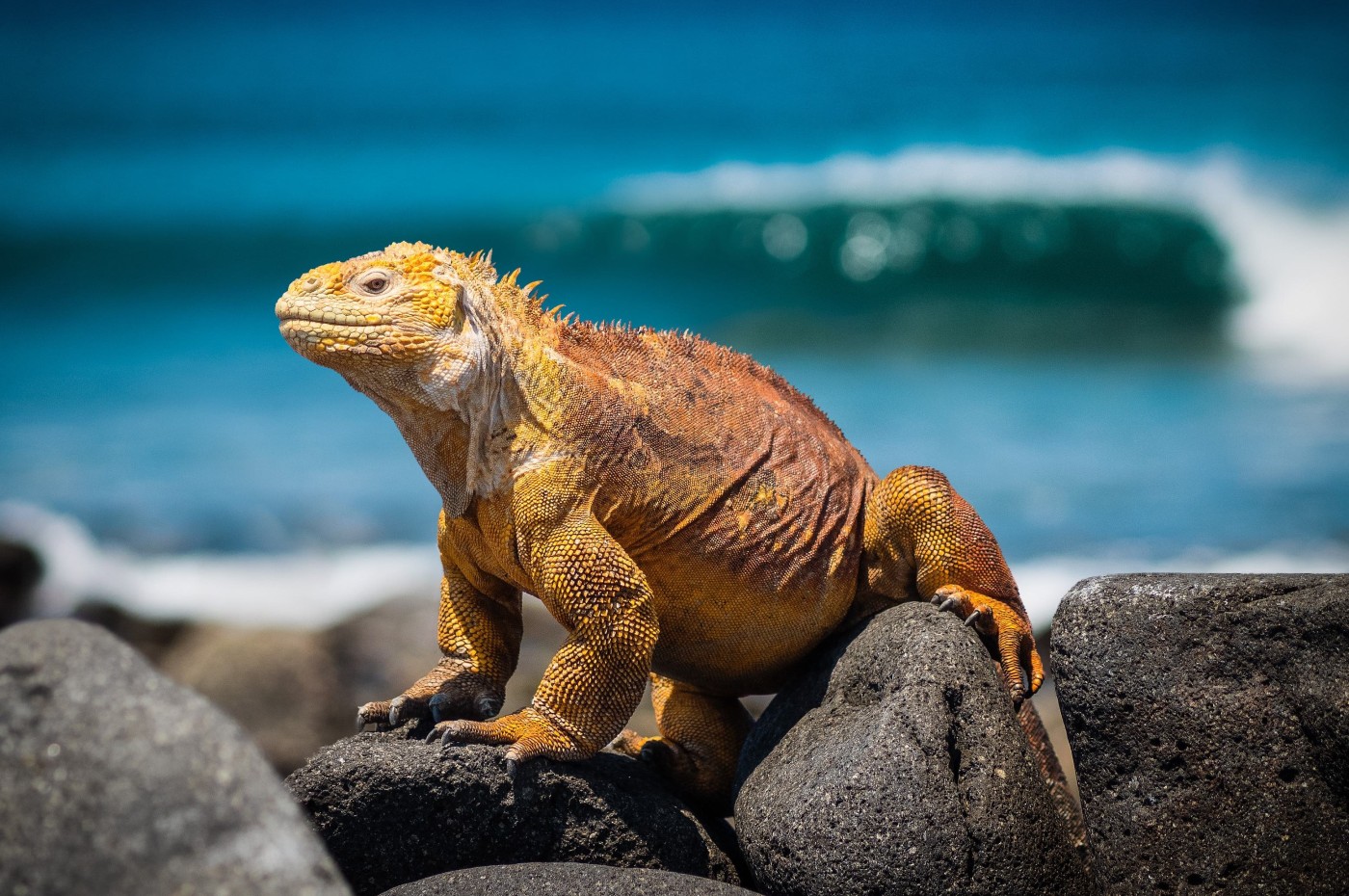 The ultimate island-hopping adventure in the Galapagos
The ultimate island-hopping for nature lovers, exploring and staying on all four inhabited Galapagos Islands. From chalk-white beaches to lush highlands and rocky, volcanic islands. Experience giant turtles, iguanas, blue-footed gannets on land, sharks, turtles, and the wildest adventurous rock formations below sea level. 
Getting beyond the classic Galapagos
This journey shows you the huge diversity of the Galapagos Islands that a cruise cannot offer. A real adventure for travelers, who prefer small, cozy hotels and camps instead of staying on a ship. And for those of you who appreciate the mix of wild experiences with the freedom to relax and manage the pace along the way.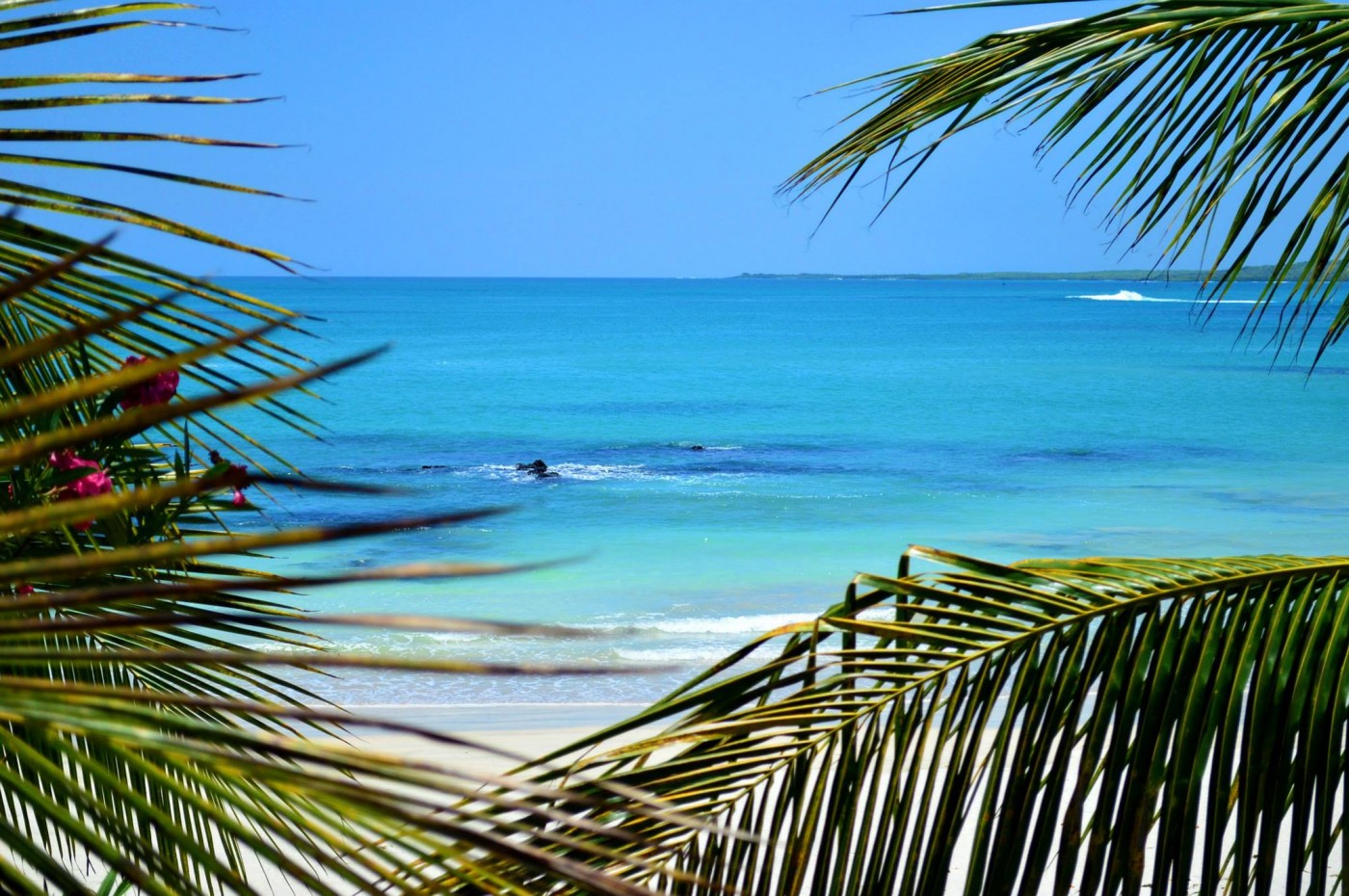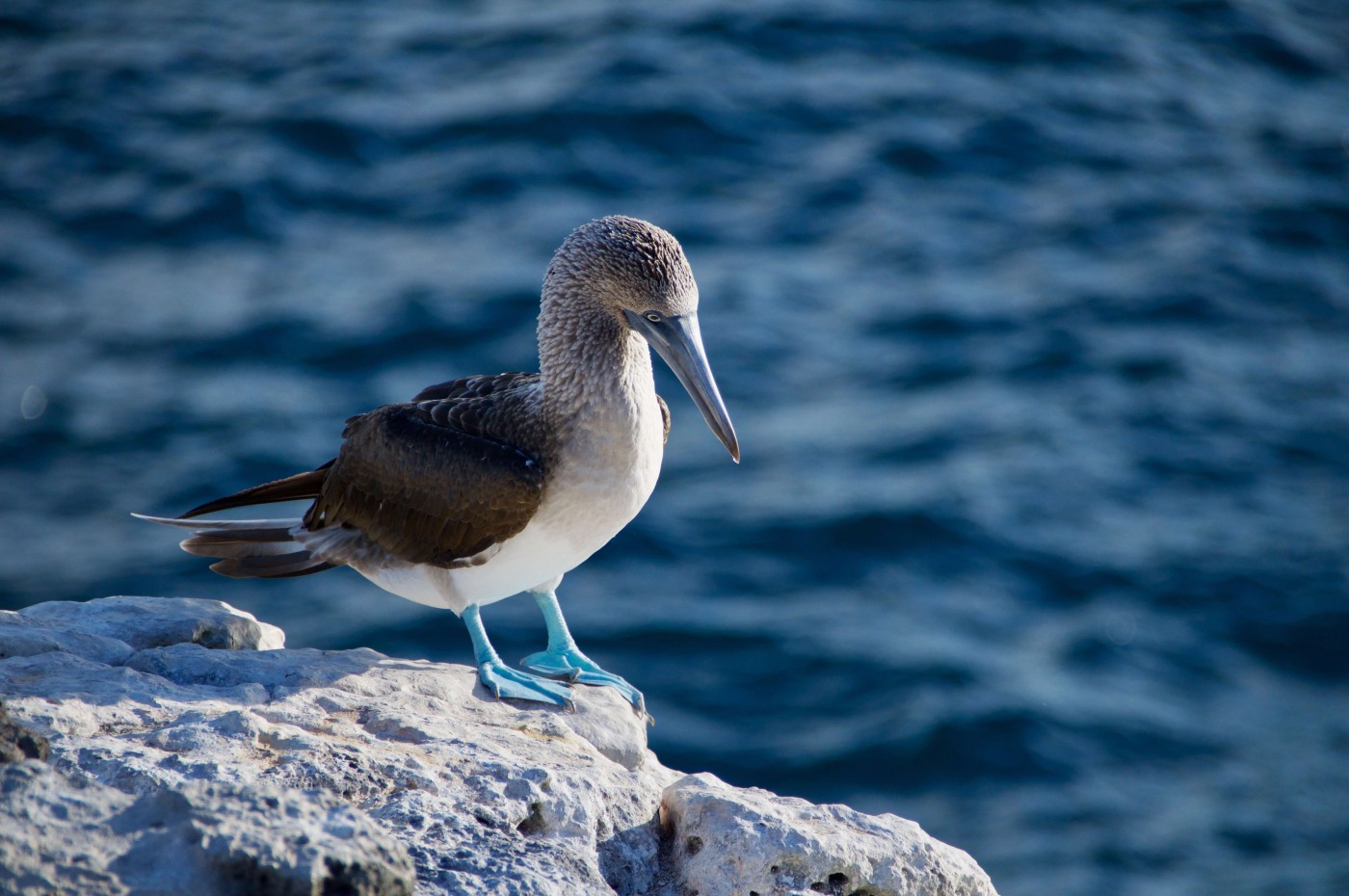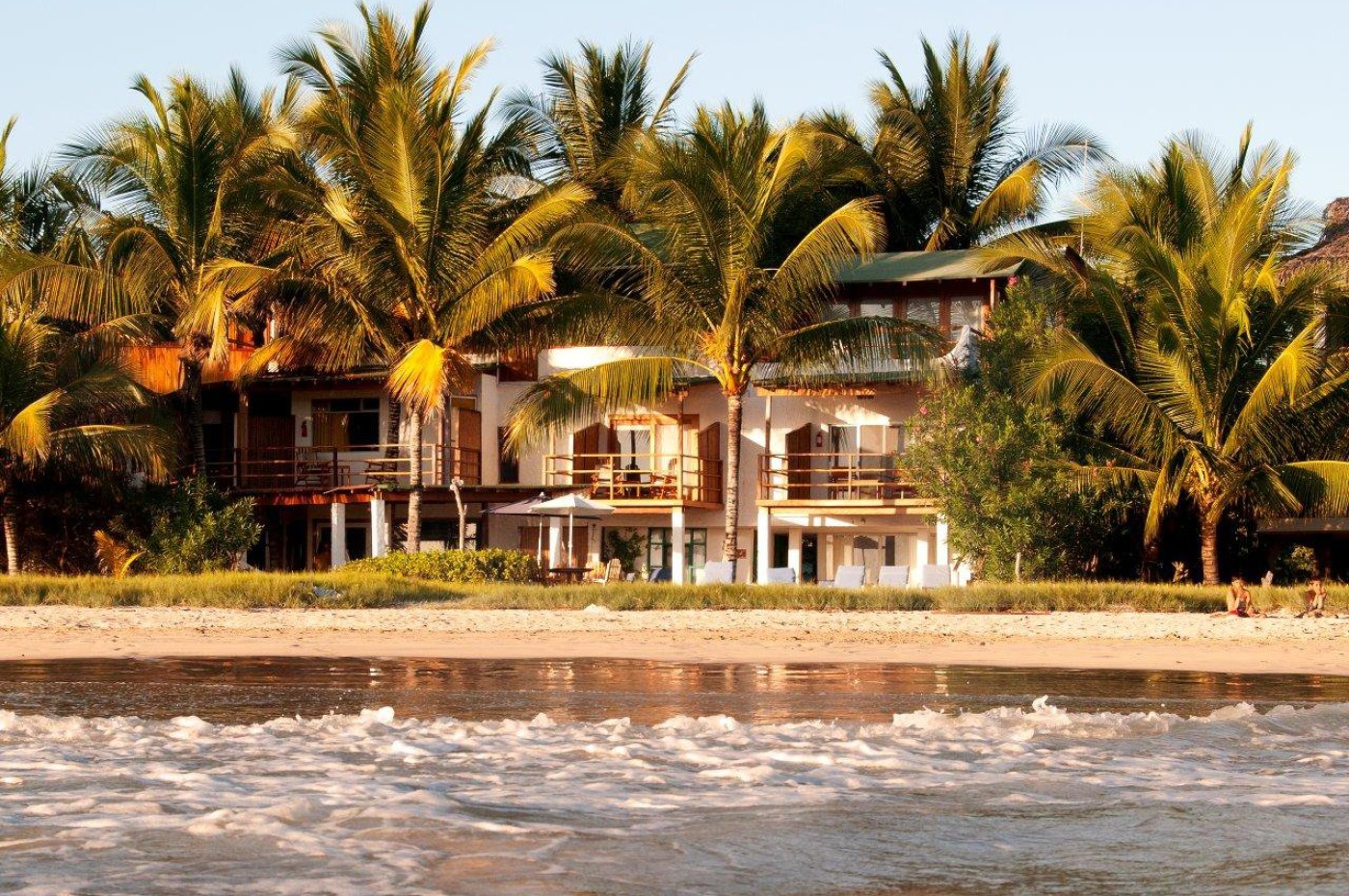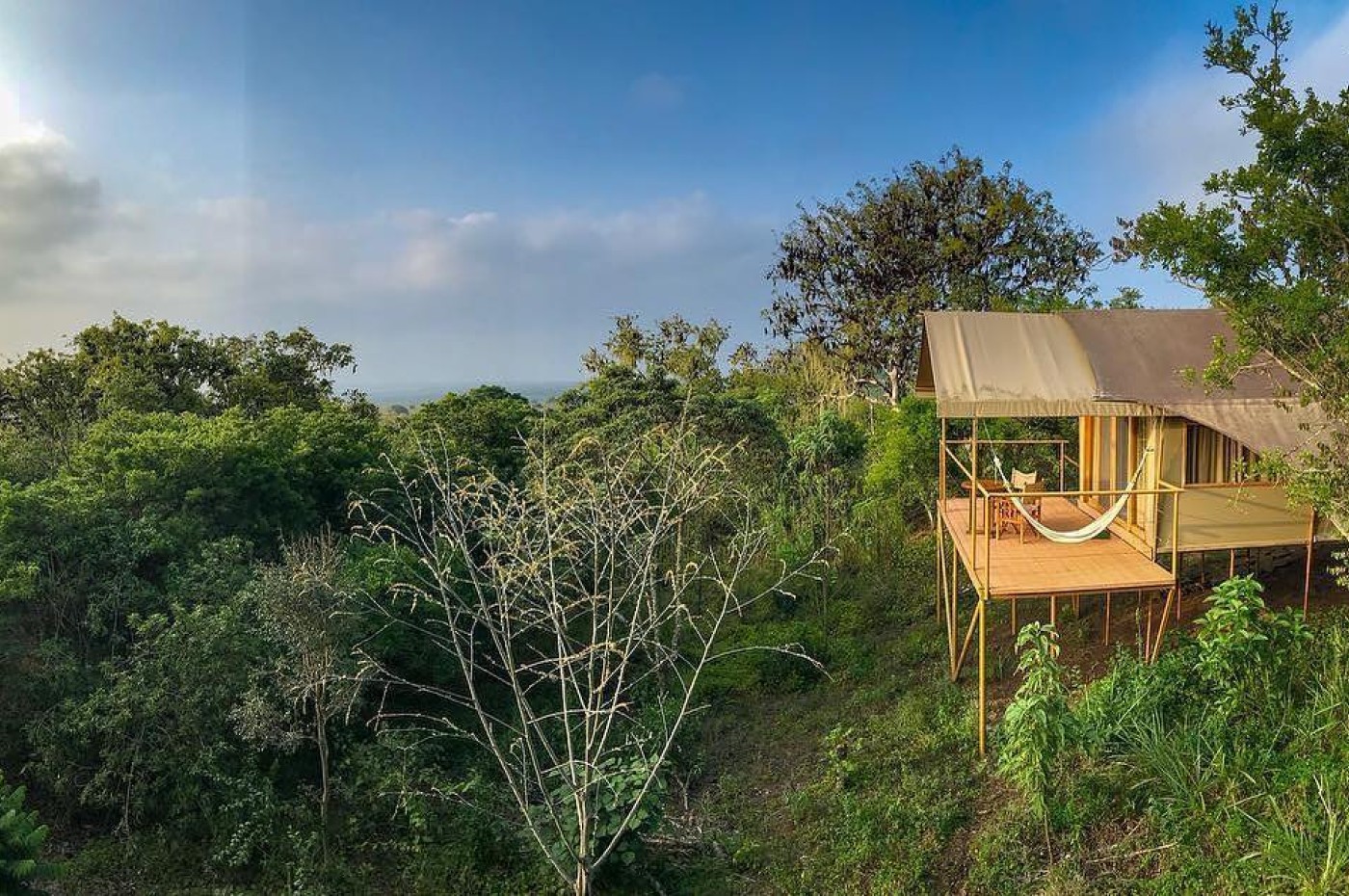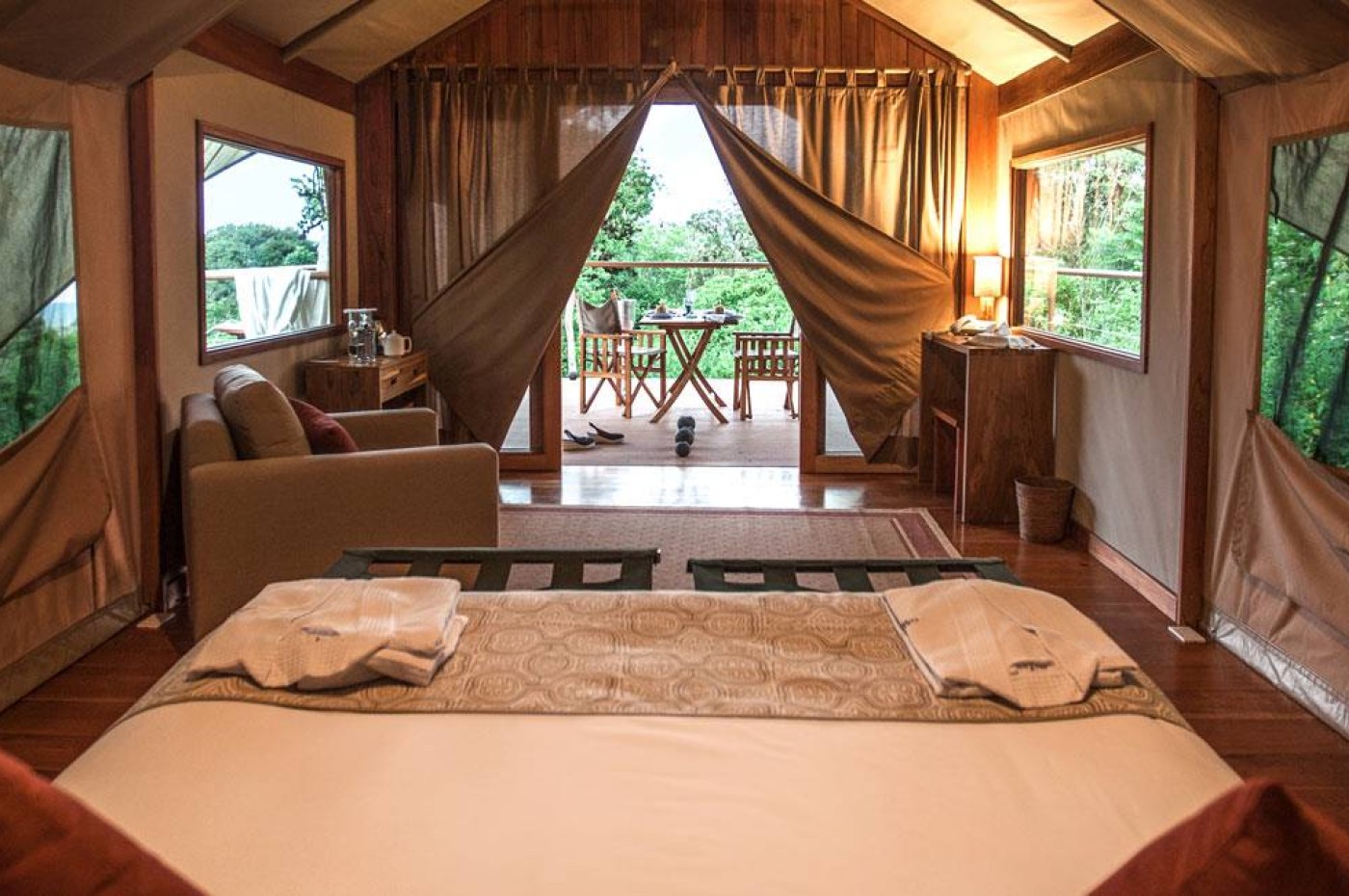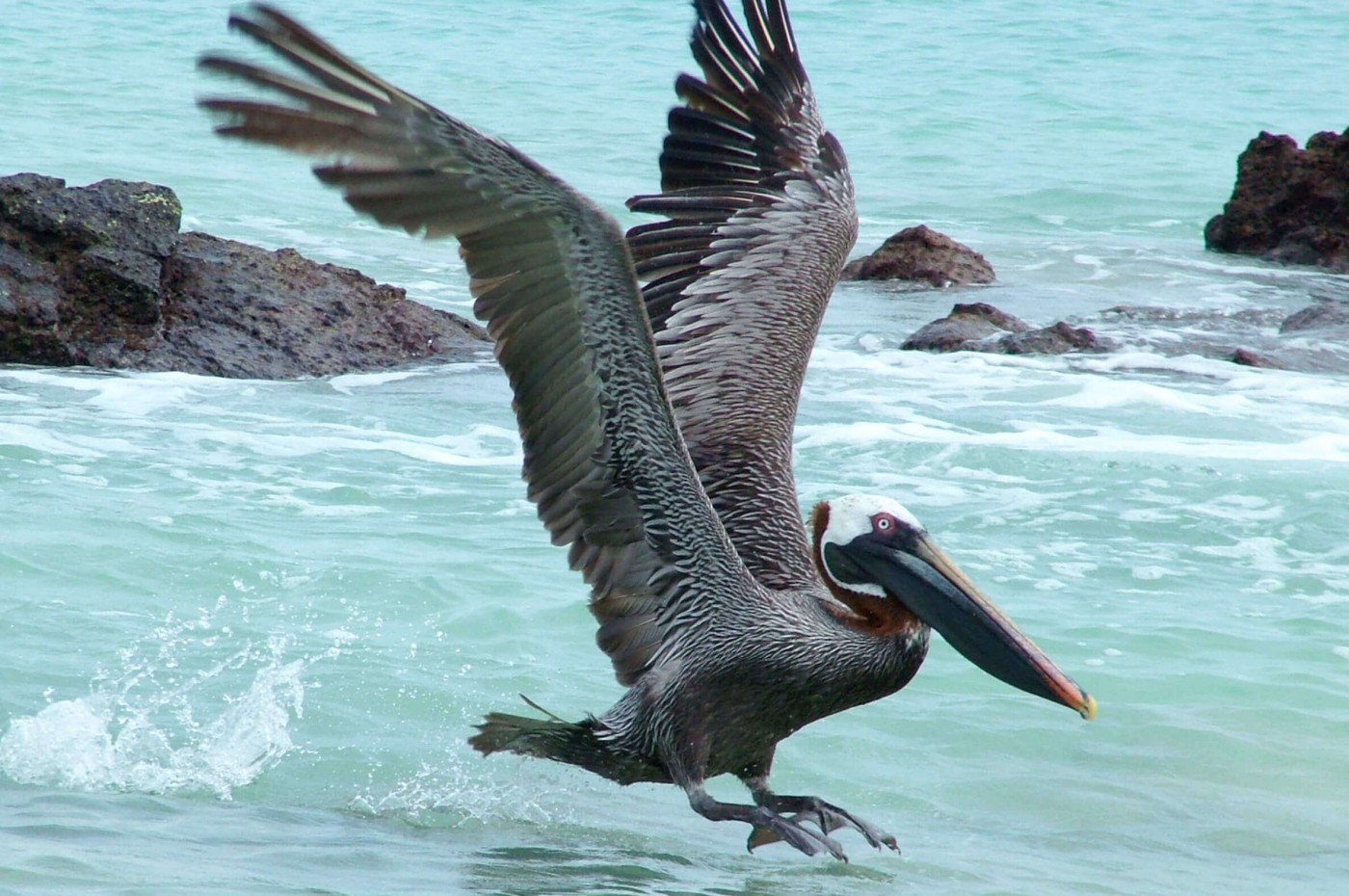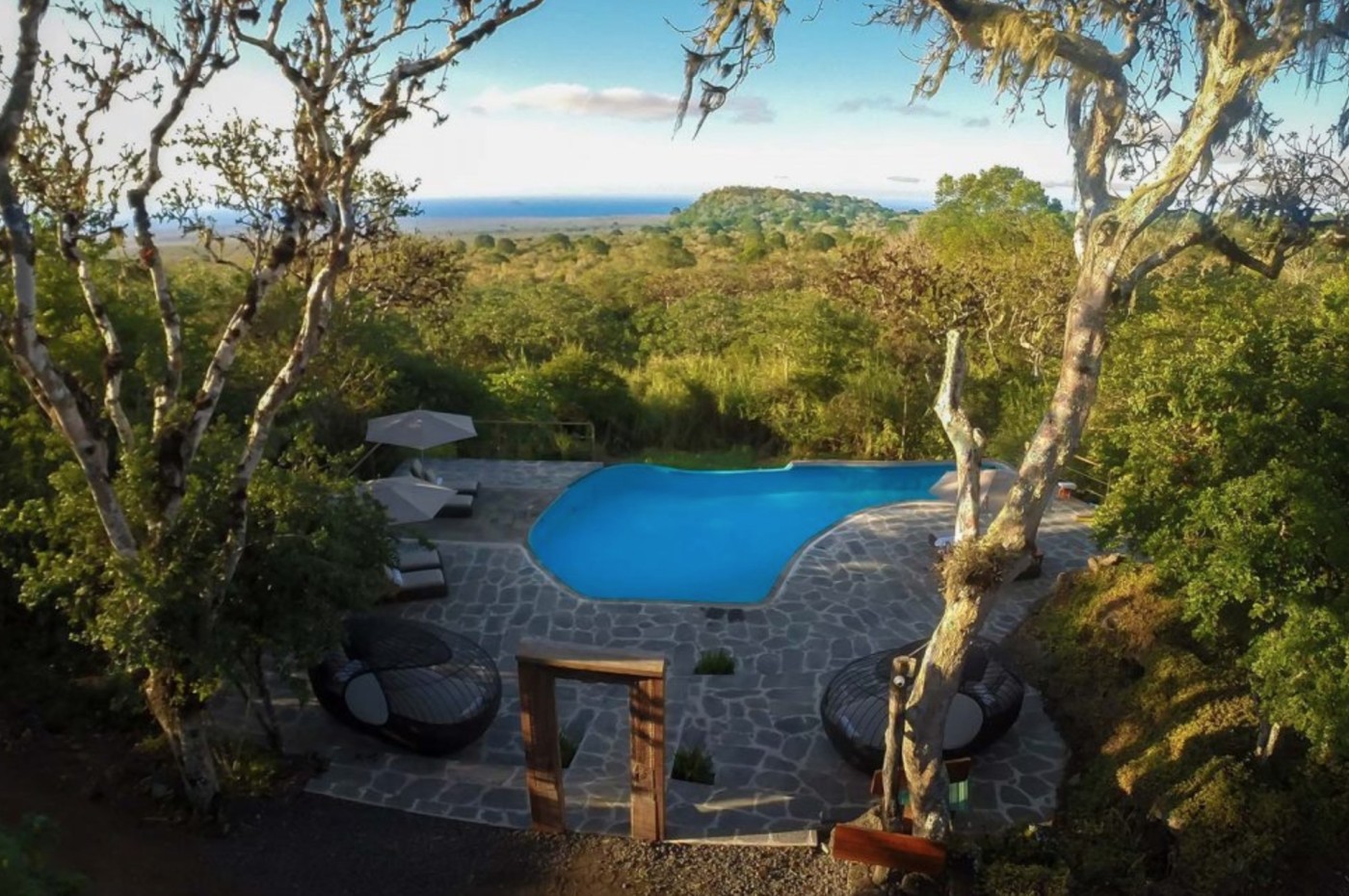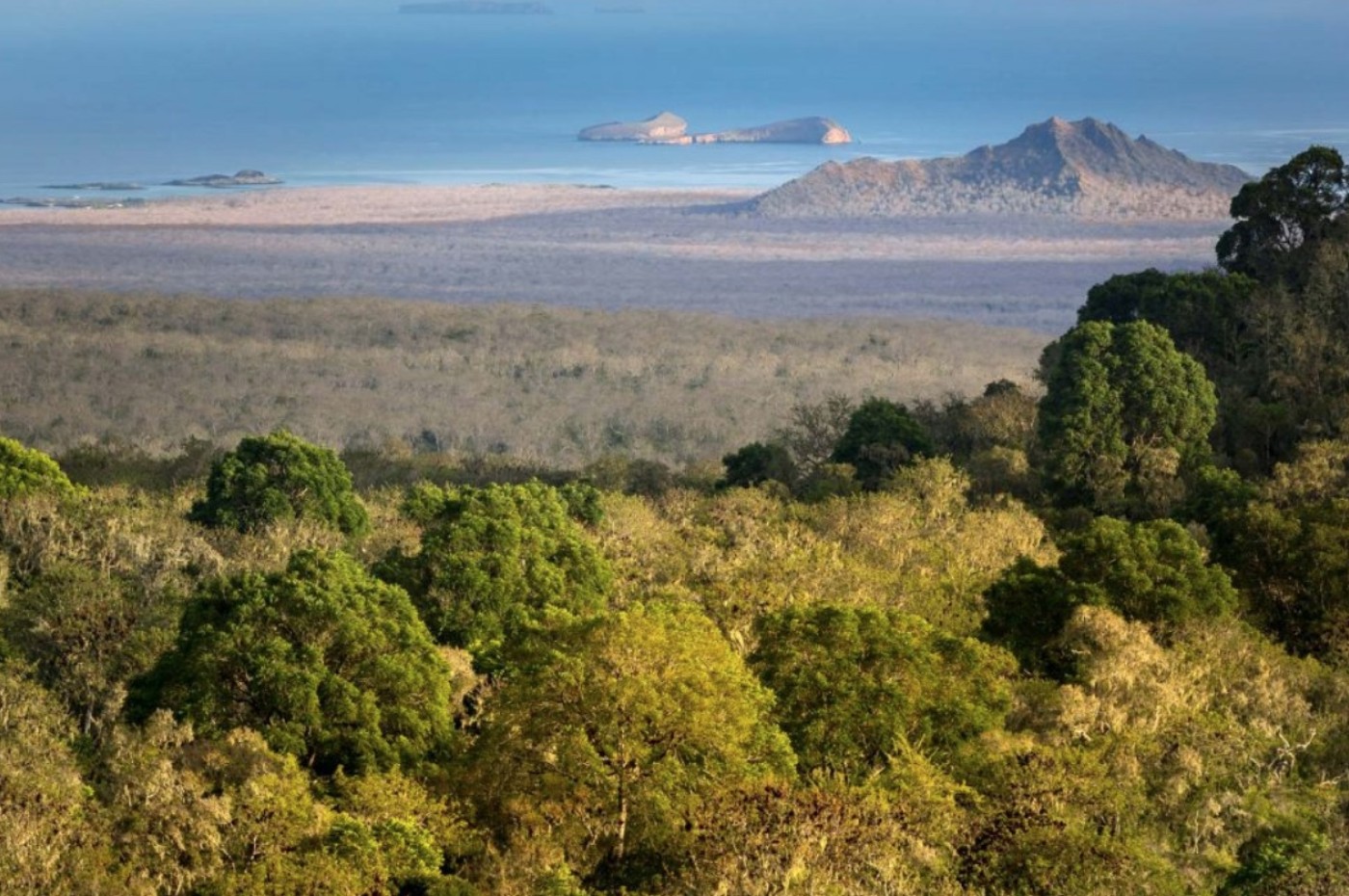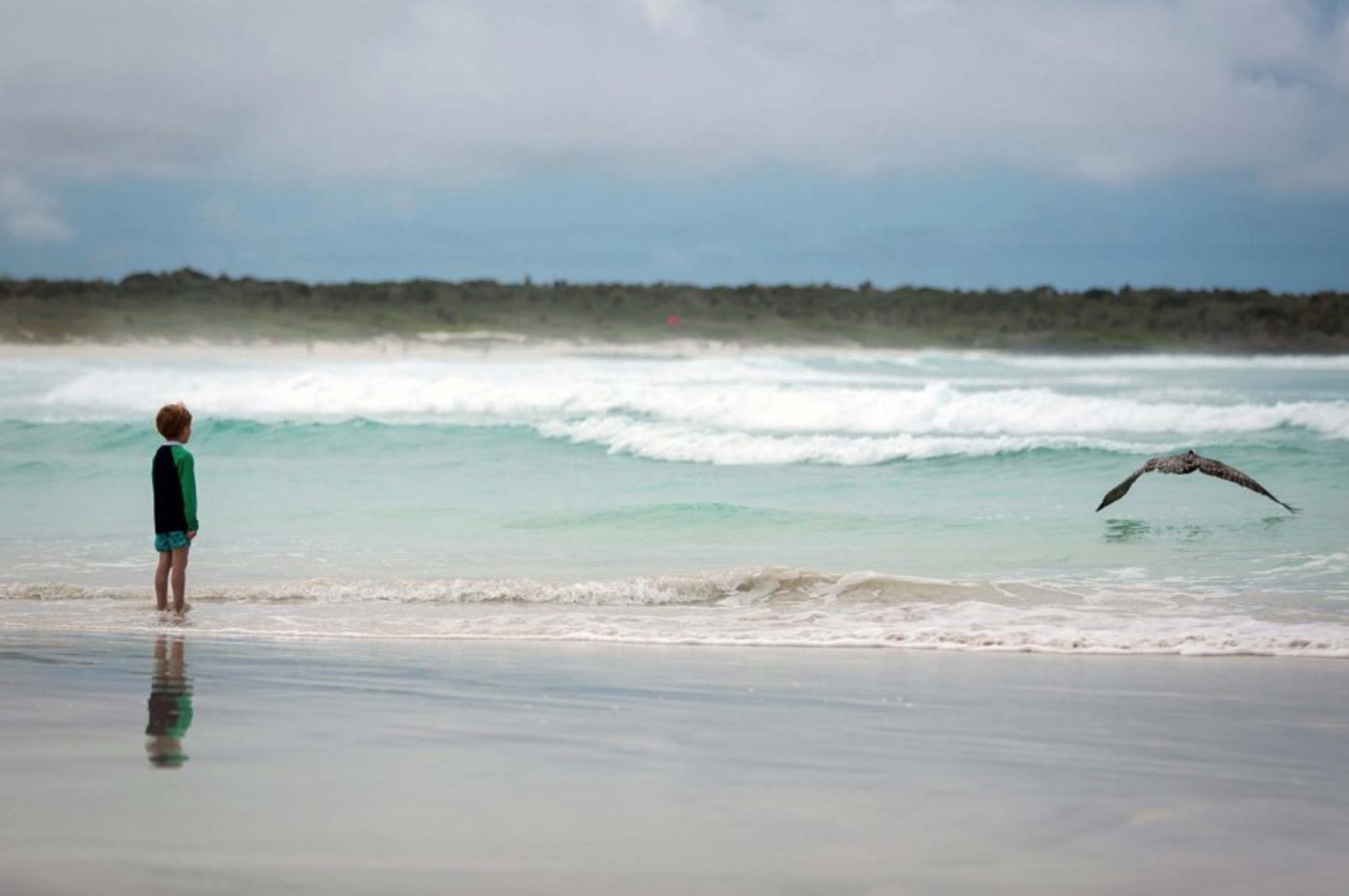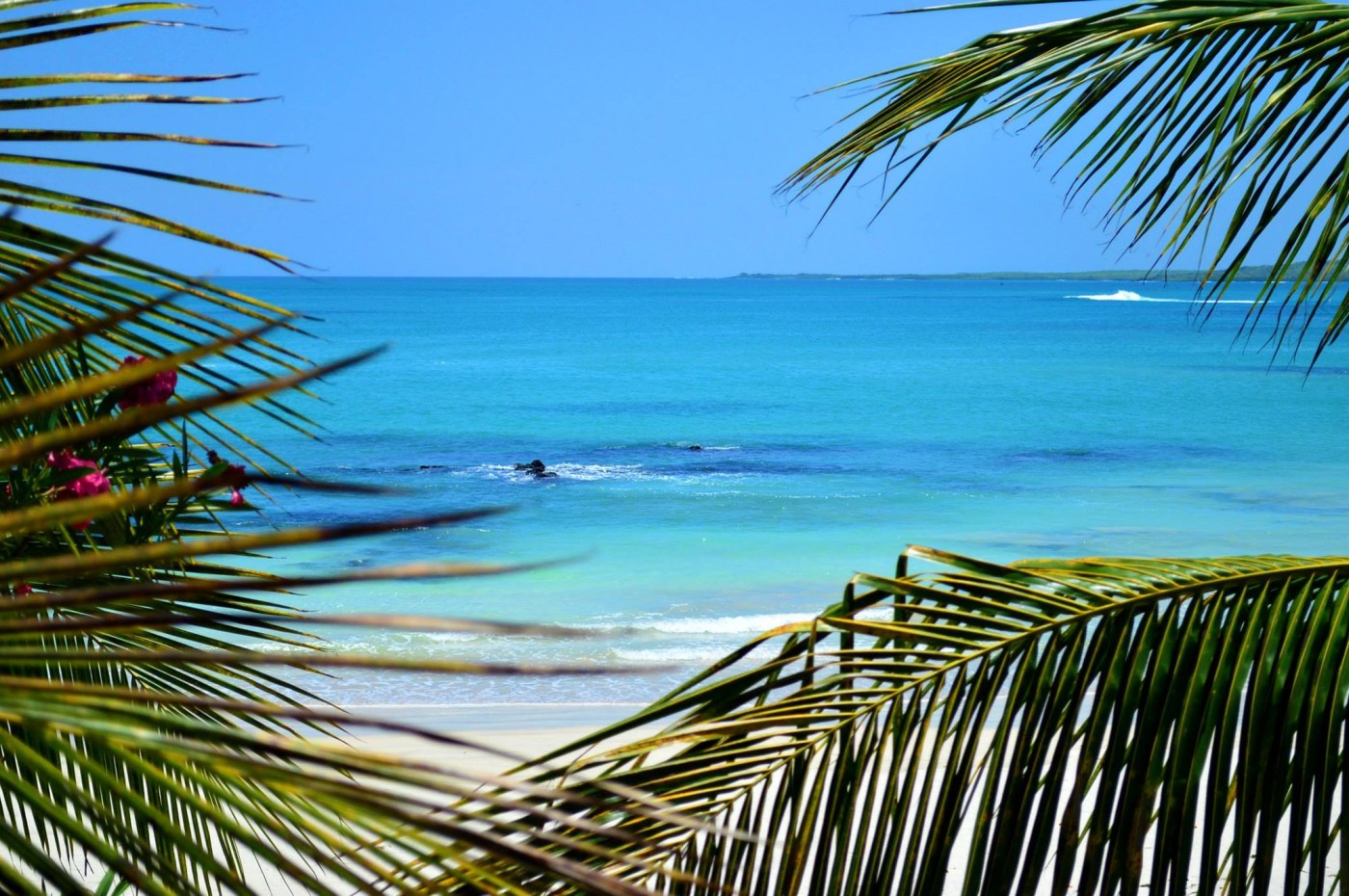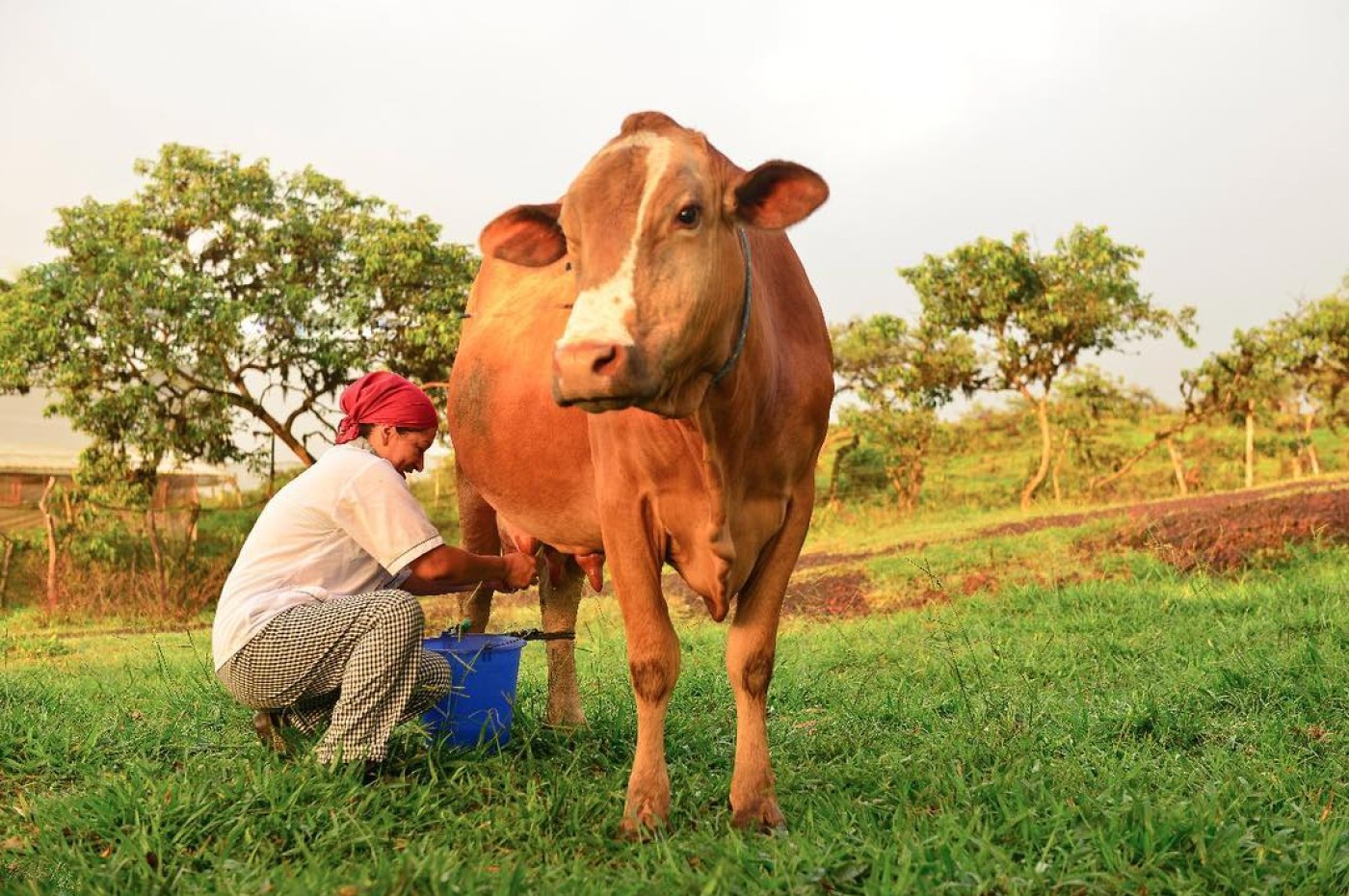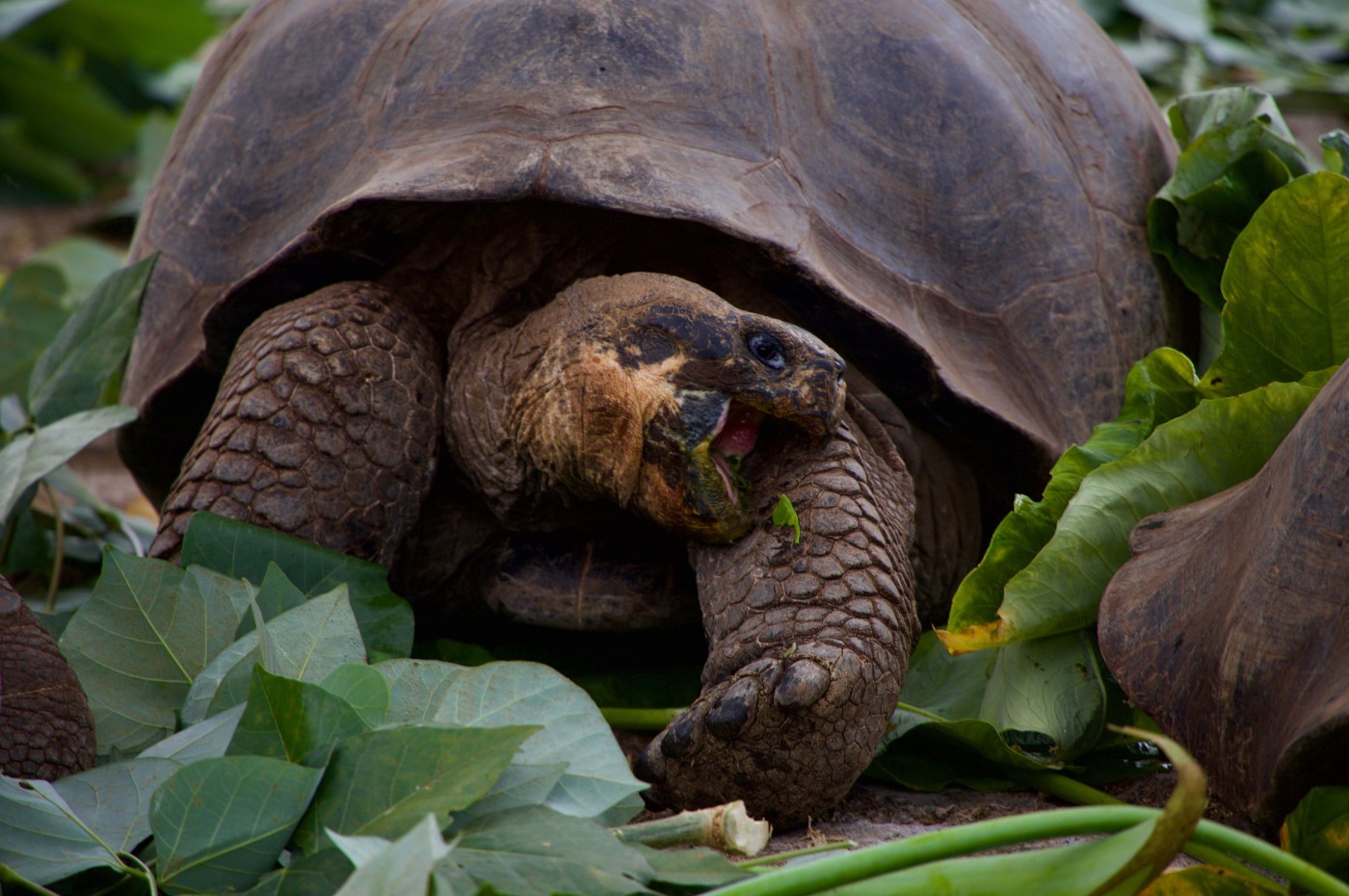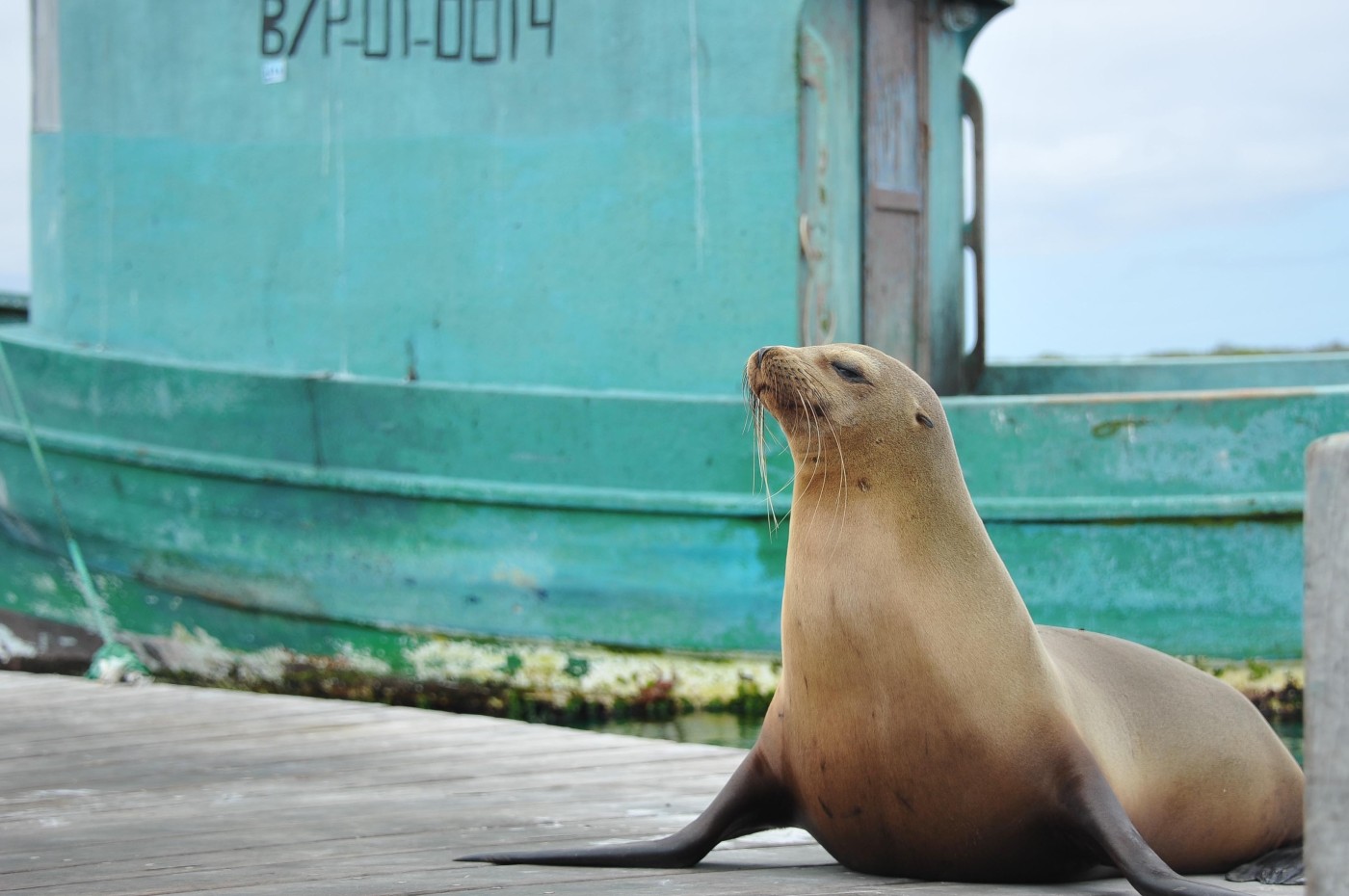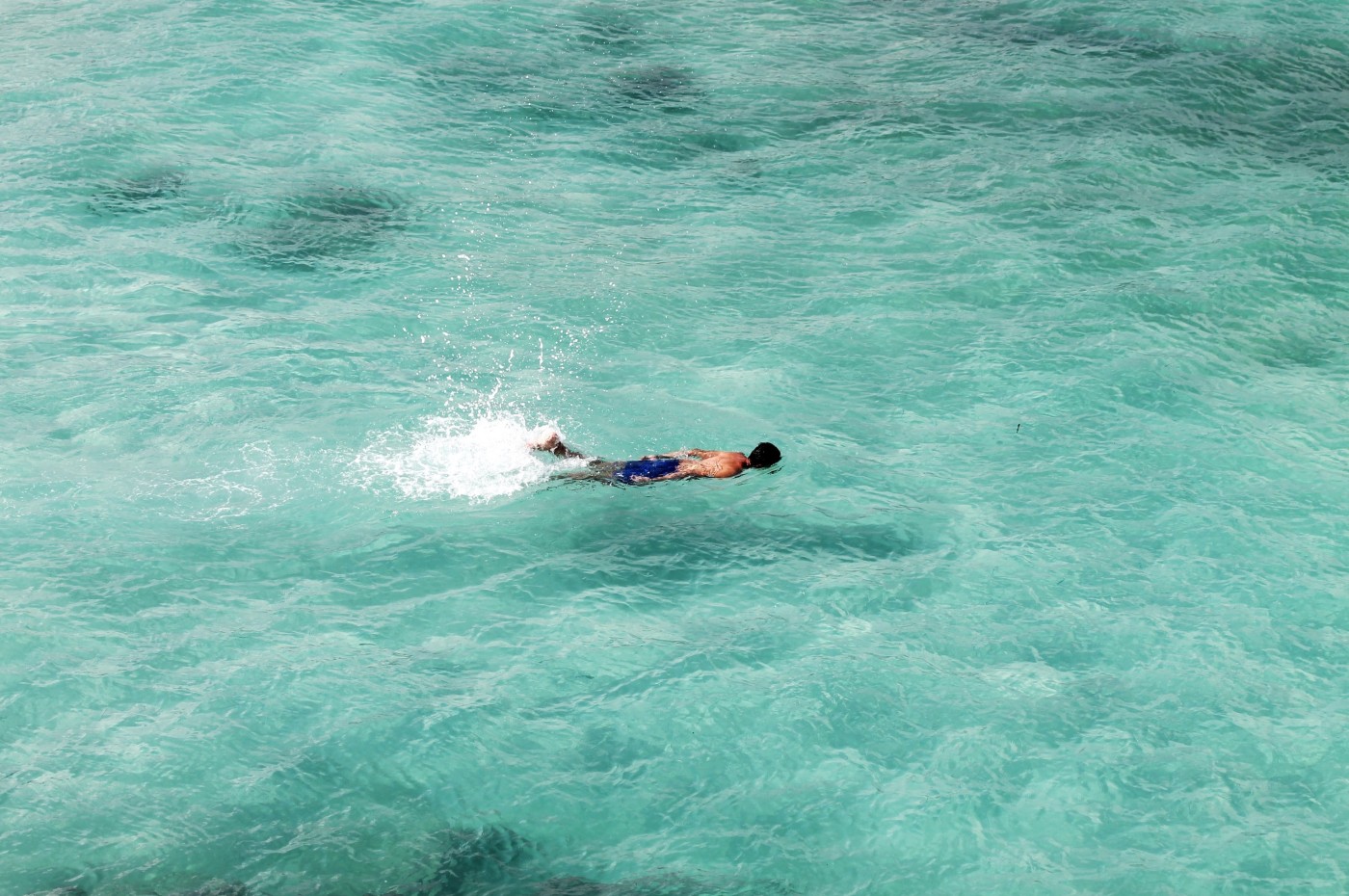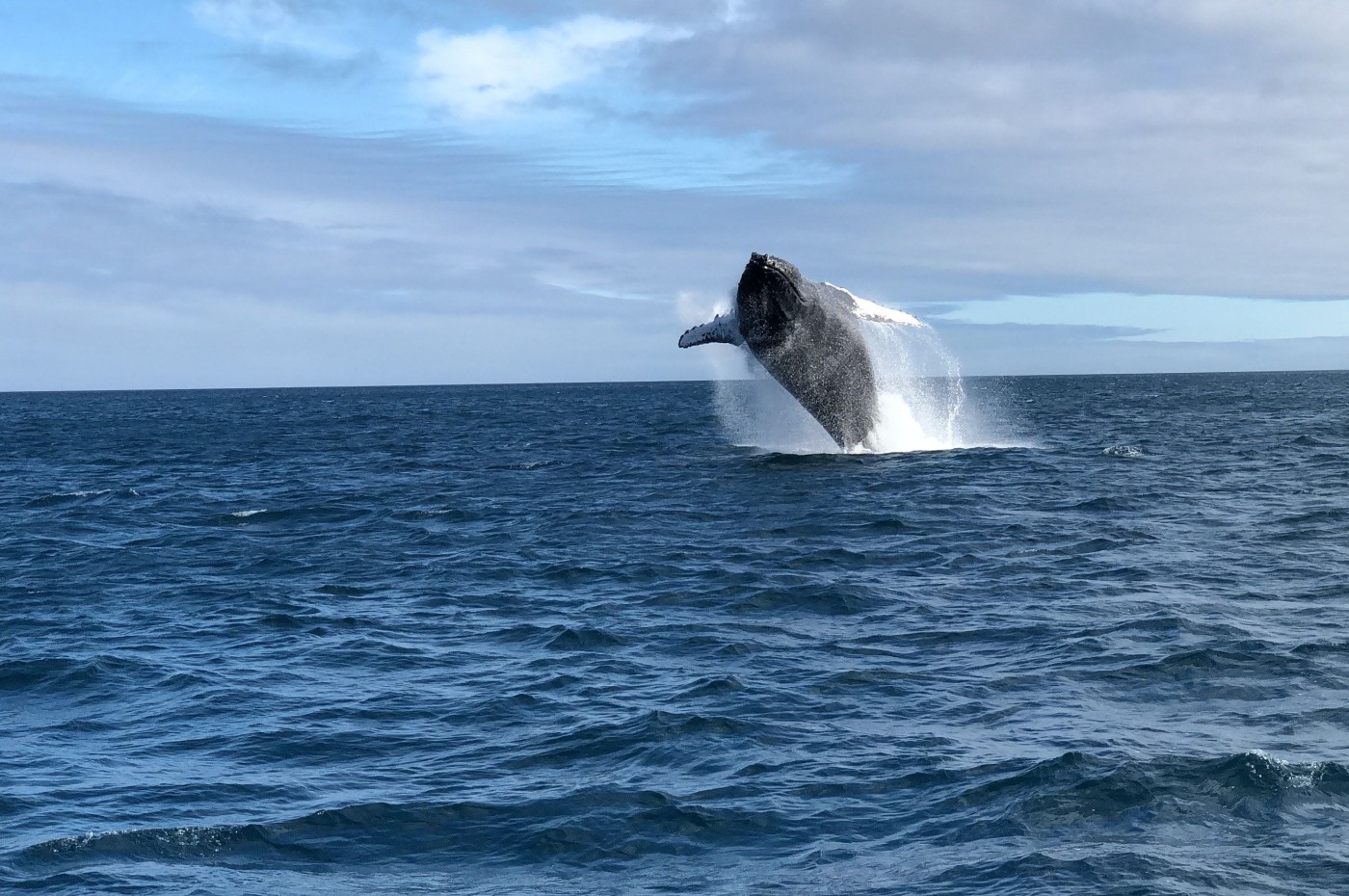 Some of the experiences you can look forward to
Stay on all four inhabited and very different islands
Small, charming hotels and camps - on the beach, on cliffs, and in the highlands
Various, unique snorkeling trips with turtles, sea lions, sea iguanas, sharks, and perhaps manta rays and hammerhead sharks
Highland migration among land turtles, flamingos, and iguanas
Albatros, blue-footed gannets, frigatebirds, and more
Cozy, local city life on Isabela and San Cristobal
Sea lions, iguanas, and land turtles are everywhere in the Galapagos, but many other animals and experiences vary from island to island. This is part of the charm of the archipelago. 
Santa Cruz - a magical camp in the highlands
Santa Cruz is the most visited and most accessible island in the Galapagos, and where most cruises depart from. You should choose a hotel and location with great care if staying here to try to avoid the worst tourist crowds.
The tourist crowds are one of the reasons why you should consider staying on the highlands of the Galapagos Magic Camp - a safari-inspired camp with tents, huts in the treetops, and large land turtles in the garden. A magical universe, as the name suggests, and a part of the island that few people get to experience.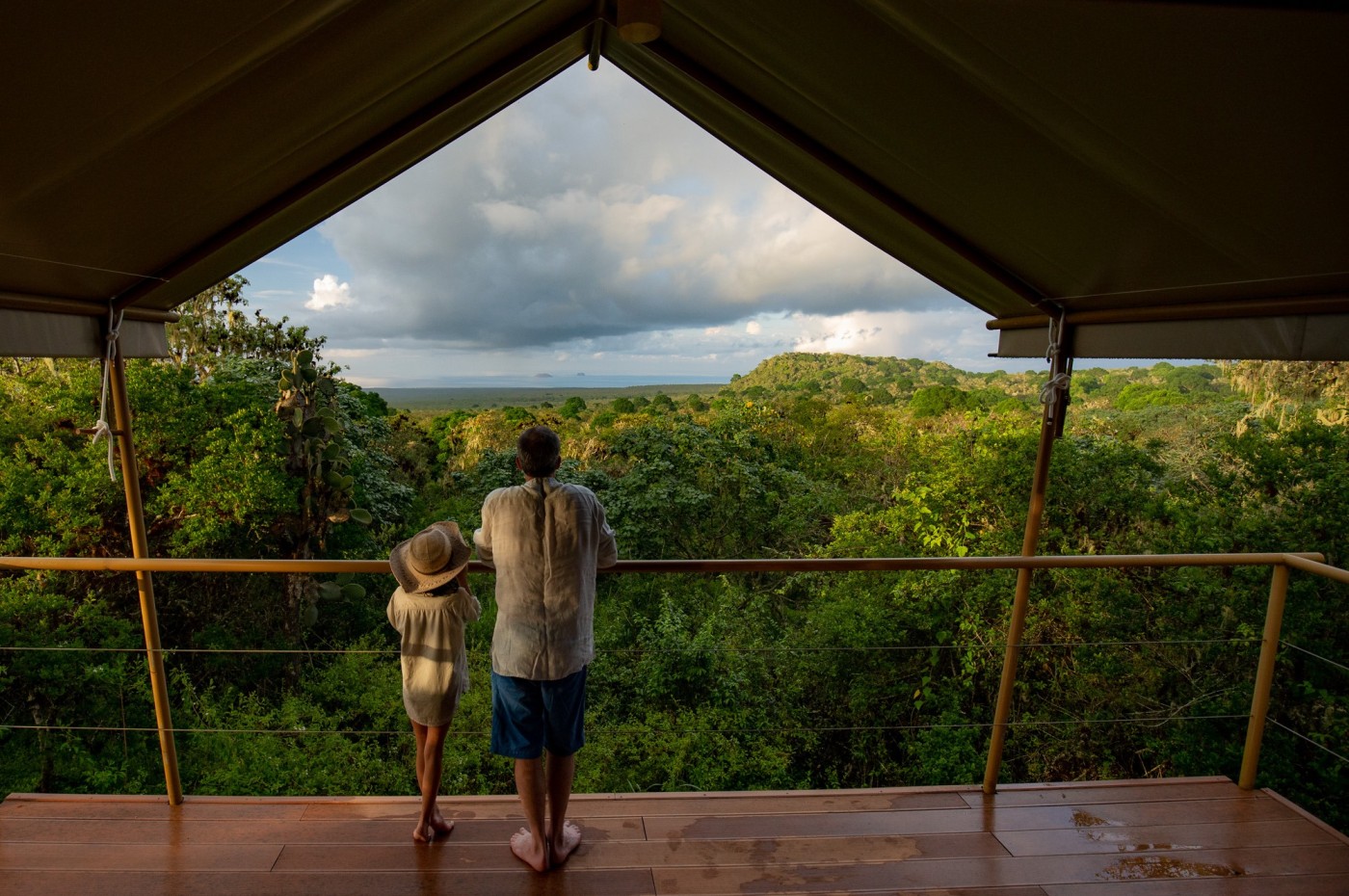 Pirates and mystery at Floreana
There are only approximately 120 inhabitants of Floreana. They live predominantly from agriculture and tourism, and as if they were one large family.  However, that has not always been the case - the island's history is like a tale of mystery with pirates, a vanished baroness, and deadly disagreements. And a post office dating back to 1783.
Relatively few visitors come to Floreana, and those who do will usually visit on a day trip or aboard a cruise. Staying here is therefore quite a special - almost magical - experience. 
You will stay in rustic cabins at the wonderfully located Lava Lodge.  Chill on the terrace or in the black volcanic sand and enjoy the sunset in almost complete silence. The feeling of being far from everything and in the middle of the wild nature is intense and overwhelming. You can snorkel directly from the beach and truly enjoy the hospitality of Claudio and his staff, who are all locals. 
Floreana is a hilly volcanic island with lush highlands. On one side of the island, the coast is dominated by raw lava rocks and beaches with volcanic sand, but on the opposite side, you will find white and golden beaches. There are several great spots for snorkeling directly from the beach or shore. 
Raw nature and white beaches on wild Isabela
Isabela is the largest and most diverse of the Galapagos Islands, but it is also more untouched and has fewer inhabitants and only a fraction of tourists compared to Santa Cruz. Coming here you will be rewarded with long, white beaches and some of the archipelago's best snorkeling trips. You can look forward to going straight to the beach from La Casa de Marita.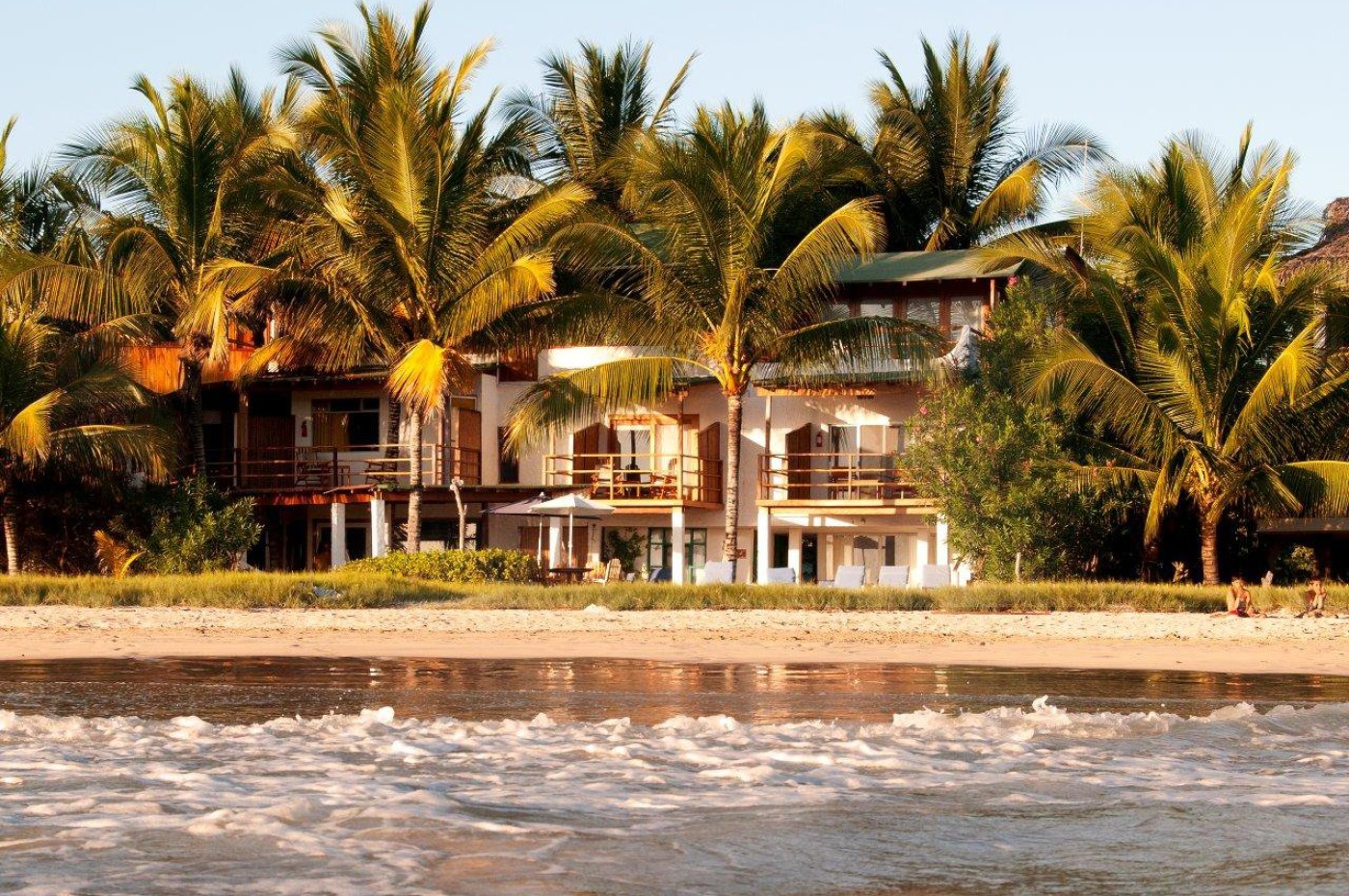 Sea lions on the streets and cozy city life on San Cristobal
San Cristobal is greener, smaller, and with the archipelago's best city life. A perfect place to end off your island hopping. It is key to stay in the first row to the sea and within walking distance of the small town at the cozy Casa Opuntia. In San Cristobal, the sea lions hang out on the beaches, the roads, and the city benches. On a short stroll and you will encounter both land turtles and iguanas, so the wildlife comes up very close. 
Near San Cristobal you can snorkel at Kicker Rock, where you might be lucky to spot hammerhead sharks and manta rays. You should also go on a day trip to the uninhabited Espaсola, where the albatrosses breed, the frigatebirds rule, different kinds of gannets live, and you can swim and snorkel from the chalk-white beaches of Garden Bay.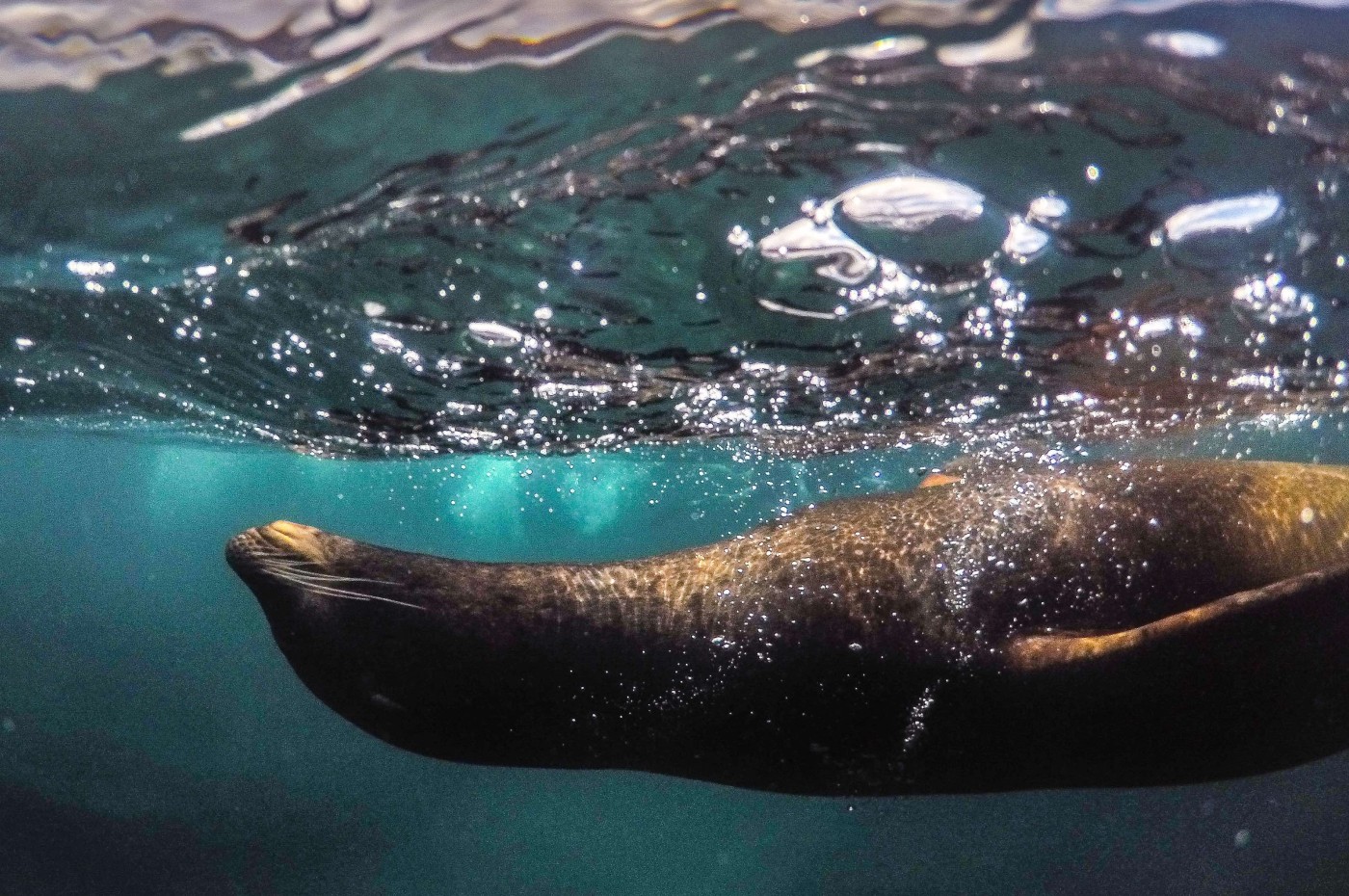 Program
Day 1: Arrival in Quito
Arrival in Quito and transport to your hotel in the city center. You will stay at the cozy hotel La Casona de la Ronda on a quiet street in the old town.
Day 2 -3: Quito
Explore the narrow streets of the city and the open spaces and feel the atmosphere of this beautiful and lively city.
You have the option to add exciting day tours. For example, it could be an affordable hike in Pasochoa with views of snow-capped volcanoes. Or a slightly longer trip to Cotopaxi National Park, approximately two hours drive south of Quito. 
Day 4: Flight to Galapagos and Santa Cruz
You will be picked up early at the hotel and driven to the airport, from where you will fly via Guayaquil to Baltra on Santa Cruz. Transfer to Galapagos Magic Camp in the Highlands, where you will stay for the next three nights.
Day 5 - 6: Santa Cruz
We have not included any activities on Santa Cruz. There are so many options, and it is easy for you to arrange upon arrival. An option is to go on a snorkeling or diving trip, sail in a sea kayak or stand on a paddle board. You can hike on your own or go on an arranged guided tour, visit a coffee farm, or go to the Charles Darwin research station in Puerto Ayora.
But you can also just hang out and enjoy the atmosphere of the highlands and observe the resident land turtles. 
Day 7: By boat to Floreana
The trip continues by boat to Floreana Island, a trip that will take you approximately three hours. Staff from Lava Lodge will meet you at the quay and provide short transportation to the lodge. 
Spend the afternoon snorkeling or paddling directly from the beach in front of Lava Lodge. Maybe you will see turtles and playful sea lions up close. Or visit the neighboring beach, where the sea lions come up to breed, from where you also find excellent snorkeling.
Getting from Santa Cruz to Floreana is quite a contrast - in a good way. 
Day 8 Floreana - pirates and frigatebirds
Excursion to the highlands of the Floreanas, where you will hike to the caves that housed both the pirates and the island's first settlers. You can once again get close to colossal land turtles and see frigate birds. The afternoon is yours to spend at the lodge.
Day 9: Floreana and Post-Office Bay
Go on a morning trip to Post Office Bay. The historic "post office" dates back to the 18th century, when European whalers established it to send mail home. A letter was posted in the barrel on the way out, and then other ships on their way home took the mail with them.
The bay also offers a beautiful beach from which you can swim and snorkel, and there are great opportunities to encounter sharks, sea lions, and rays.
You will go back to the lodge and have the afternoon to yourself.
Day 10: By boat to Isabela
Today, the adventure continues to the largest of the Galapagos Islands, Isabela. On arrival, you will be picked up and driven directly to the cozy Casa de Marita, where you will stay for the next three nights. Location and personality are paramount rather than streamlined service and stringy decor. It is local and cozy in its own slightly quirky and kitschy way.
Day 11: Isabela
Morning excursion to Tintoreras. Tintoreras means "shark" and is the name of a smaller island just 10 minutes by boat from Puerto Villamil. Here you can experience white-tipped reef sharks and sea lions swimming in the narrow "canals" where the sea has wedged between the rocks. 
The island is formed by lava rock, and above the sea, it is possible to spot Galapagos penguins, the blue-footed gannets, and sea iguanas. The trip typically offers the opportunity to snorkel or swim with sharks, turtles, sea lions, and, if you are lucky, stingrays and penguins. 
In the afternoon, you can hang out on the beach, go for a walk in the city, or a long hike in the highlands. 
Day 12: Isabela
In our opinion, one of the greatest snorkeling trips on the Galapagos goes to "Los Tuneles." It is a whole day trip that can only be taken from Isabela, to underwater lava tunnels, where marine life is unique.
Here you will experience a combination of a surrealistic universe with underwater lava formations in all shapes and sizes and wildlife with seahorses, sharks, sea lions, penguins, turtles, gannets, and rays.
Day 13: By plane to San Cristobal
You take the small propeller plane from Isabela to San Cristobal, at the opposite end of the archipelago.
At San Cristobal, you will be picked up on the runway and driven to the charming Casa Opuntia. Here you will stay for the last four nights only a few steps from the sea, with a pool and within walking distance of city life and beaches.
Day 14: San Cristobal
You can choose to go sailing and on a snorkeling trip to Kicker Rock. Kicker Rock is a giant rock in the water where snorkeling is perfect. You can experience sea lions, turtles, sea iguanas, and unique marine life, and hammerhead sharks are visiting this area from time to time as well. 
Day 15: San Cristobal - full day trip to Espaсola
Espaсola is the southernmost island in the Galapagos and is not inhabited by humans. It is dominated by dramatic cliffs and blessed with a very unique birdlife. 
The albatross breeds on Espaсola and can be seen between April and December. You can also find a large amounts of gills - both the blue-footed and the masked.
Day 16: San Cristуbal
Last full day on the Galapagos and San Cristobal. 
Day 17: Return home
It is time to say goodbye to San Cristobal. You will be driven to the airport from where you will fly to Guayaquil or Quito to connect with your flight home or to continue on more adventures in mainland Ecuador.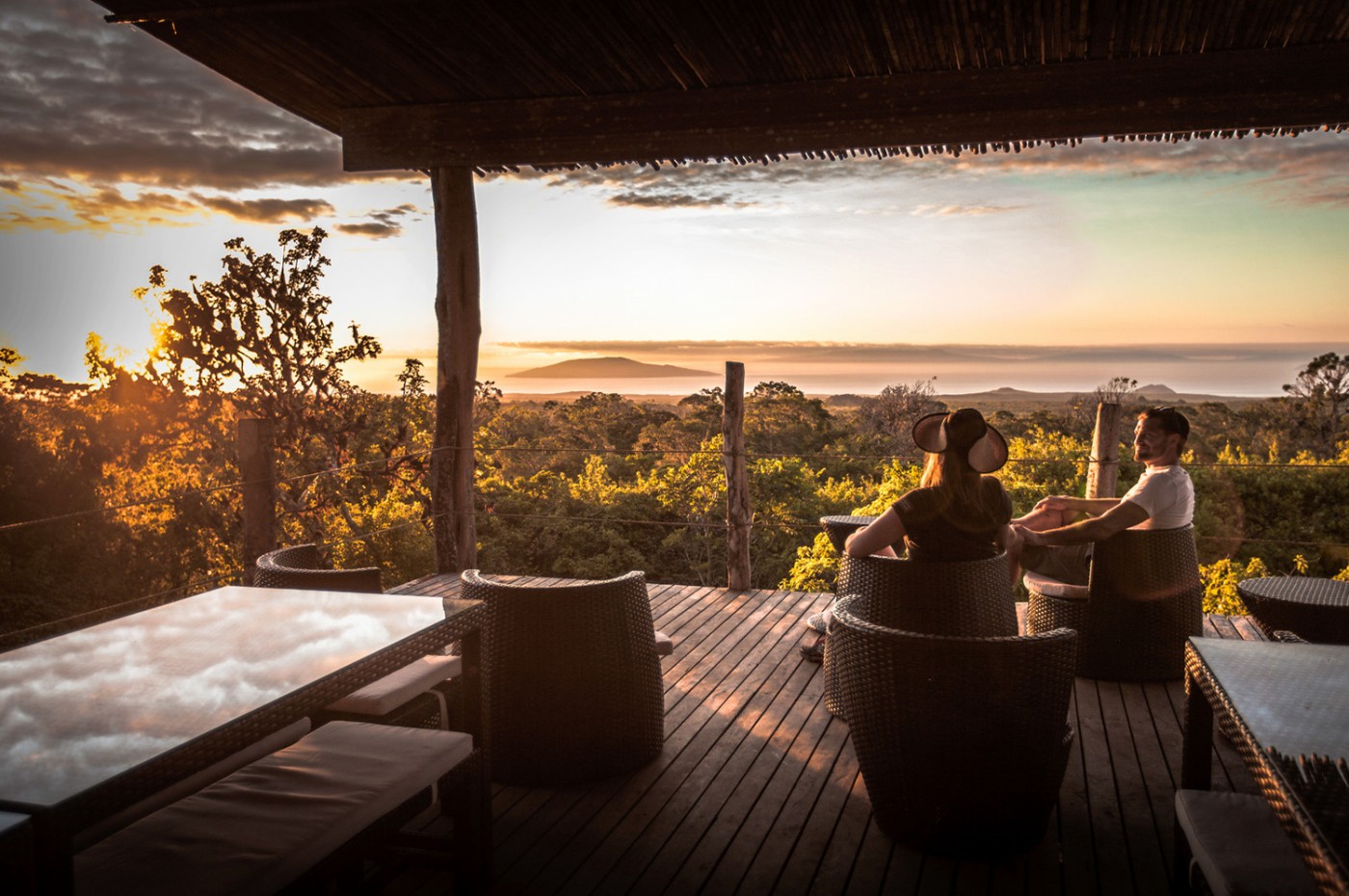 Price guideline
Adults: USD 3,800 - 4.000
Note! Prices are per person in a shared double room. The exact price depends on the cost of the domestic airline tickets when you book. Of course, we always do it as cheaply as possible. There may be surcharges over holiday periods and holidays. 
The price includes the following:
All transfers between hotels and airports/ports
3 nights in Quito at Casona de La Ronda, incl. breakfast
Flight, Quito - Santa Cruz
3 nights at Santa Cruz at Galapagagos Magic Camp, incl. breakfast
Boat from Santa Cruz to Floreana
3 nights at Floreana at Lava Lodge, incl. breakfast
Half-day excursion to the highlands of Floreana
Half-day trip to Post Office Bay on Floreana
Boat from Floreana to Isabela
3 nt at Isabela at La Casa de Marita, incl. breakfast
Trip to Tintoreras from Isabela
Full day trip to Los Tuneles Isabela
4 nt at San Cristobal at Casa Opuntia , incl. breakfast
Half-day trip to Kicker Rock
Full-day excursion to Espaсola island
Full-day trip to the highlands and el Junco lake
Flight, San Cristobal - Guayaquil
Note
Upon arrival in the Galapagos, a fee of USD 120 per person must be paid (children up to 11 years are 80 USD).