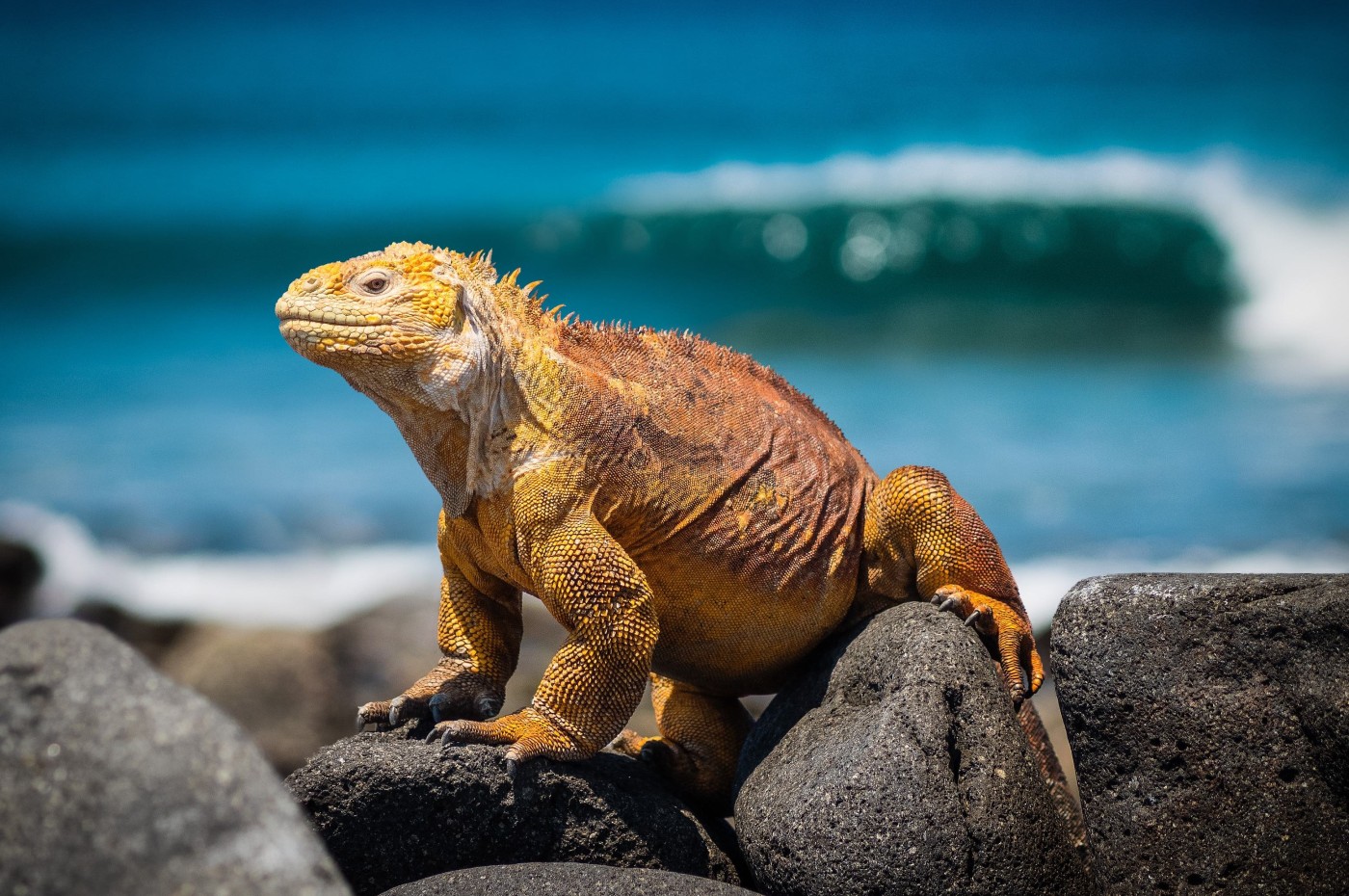 Ecuador adventure and Galapagos island hopping
Embark on a unique adventure through Ecuador reaching secret mountain villages in The Andes, remote Amazon Rainforest lodges near isolated tribes and quieter Galapagos islands with crystal clear waters and white sands.
This journey offers both an indulgence in nature with peaceful relaxation to experiencing thriving communities in the throng of Ecuadorian life. Stepping away from the tourist trail, it is an unseen window into this stunningly diverse country from mountains to rainforests to white sands.
Look forward to:
Authentic villages, local markets, and a beautiful eco-lodge in the Andes.
Waterfalls, mountain bike tours, and the laidback atmosphere in Baños.
The wildest jungle experience in the heart of the Amazon at Kapawi Eco Lodge.
Galapagos from wild Isabela and charming San Cristóbal.
White beaches, unique snorkeling, and lots of animals on the Galapagos.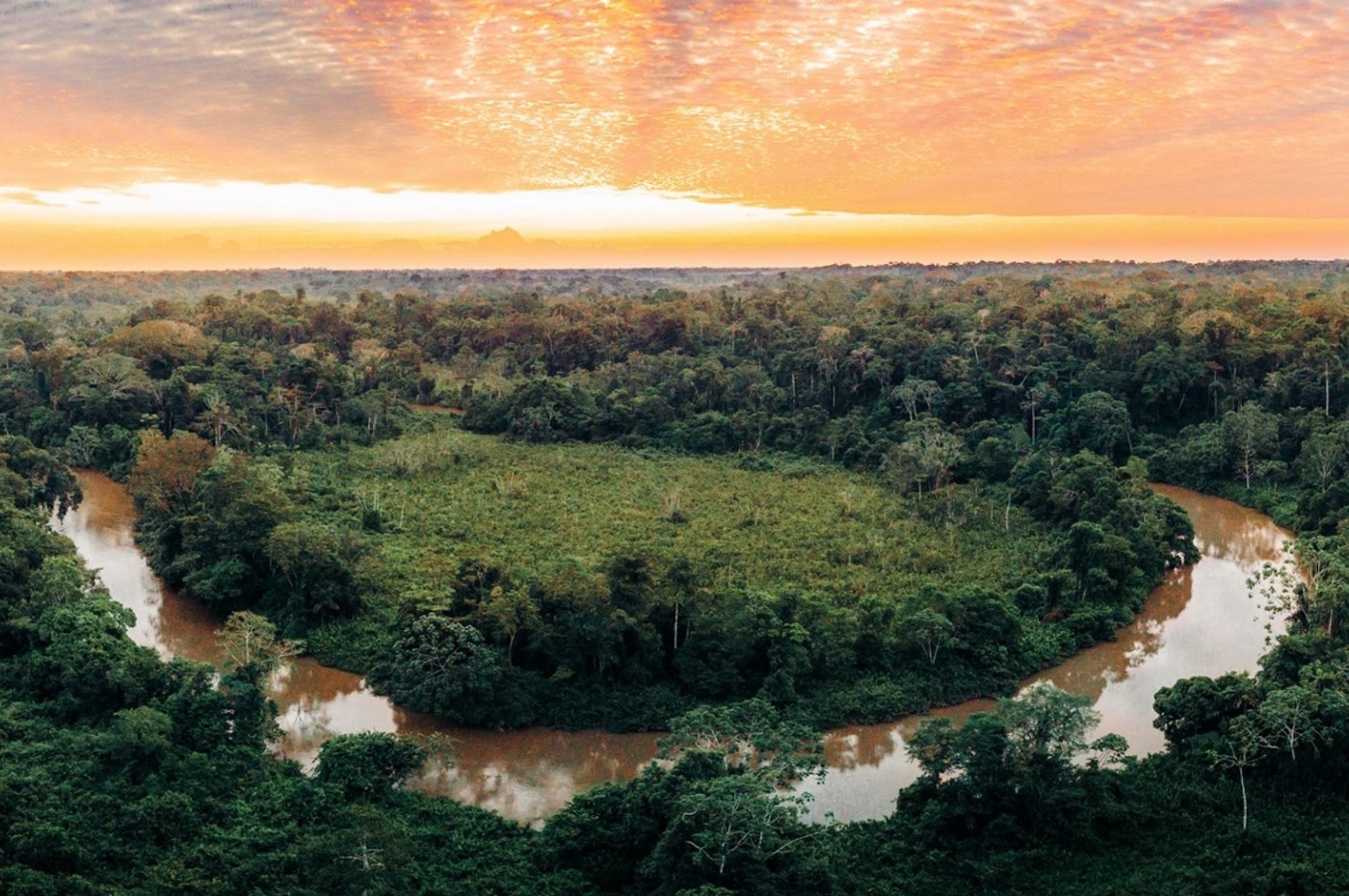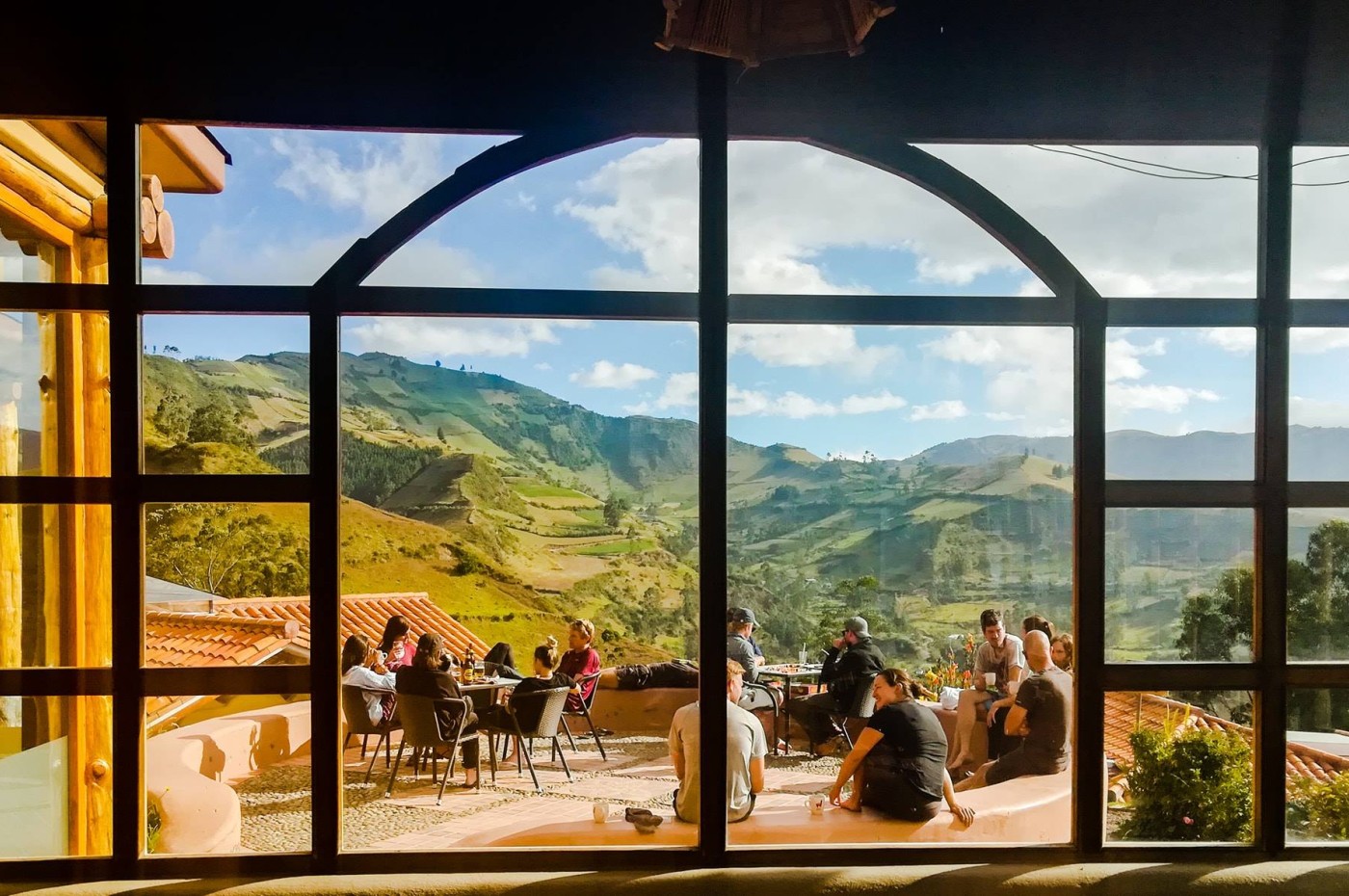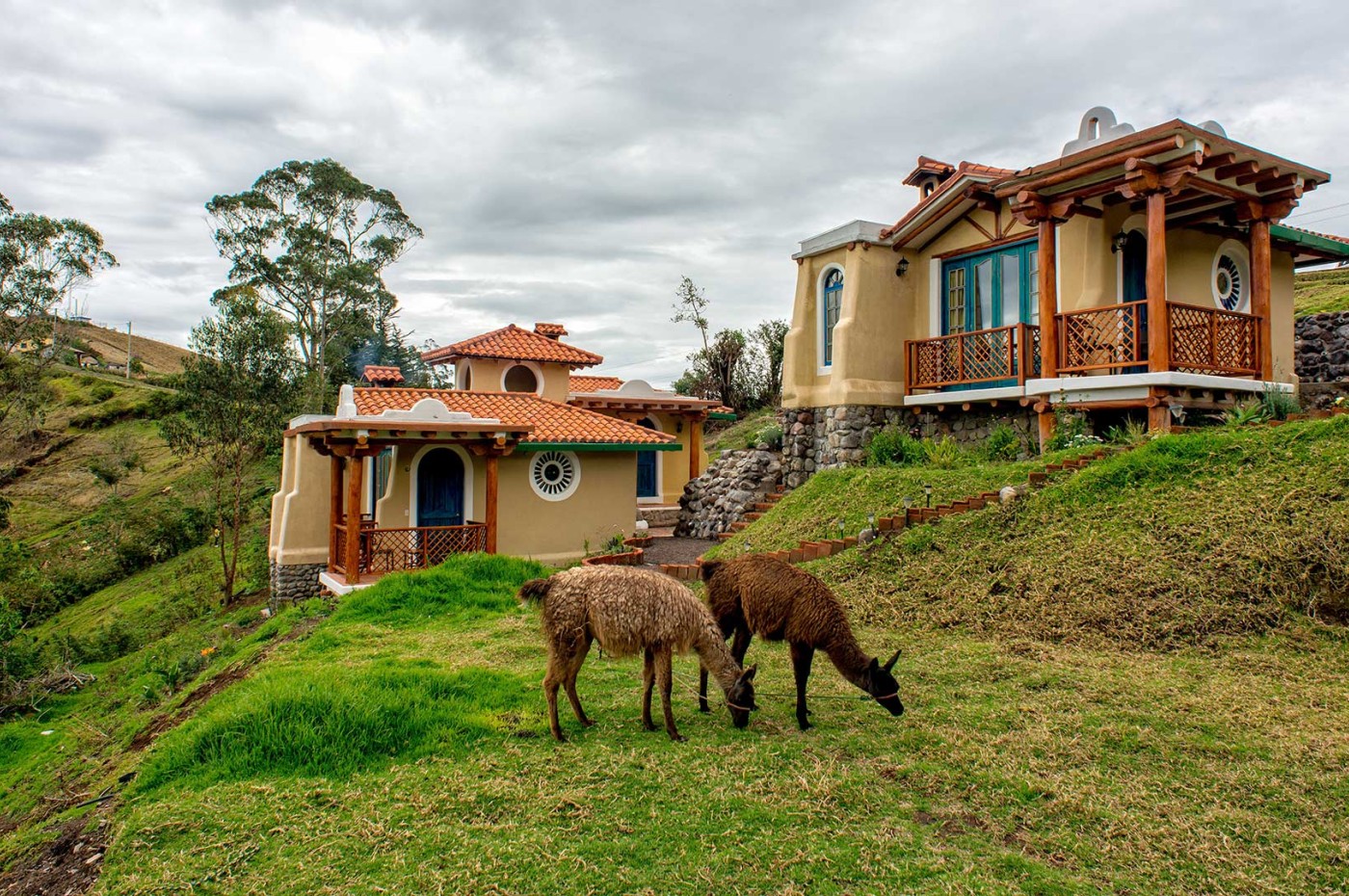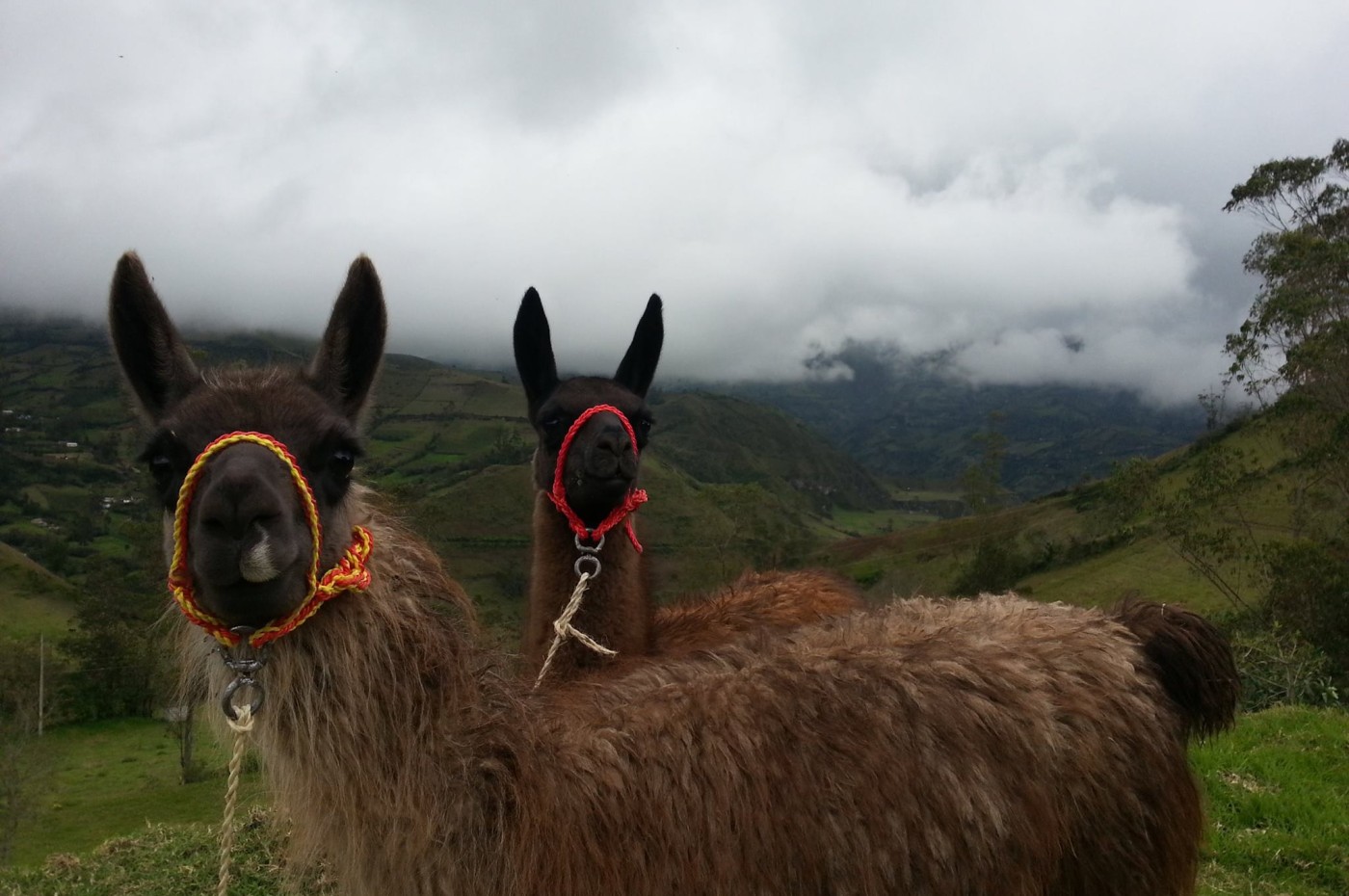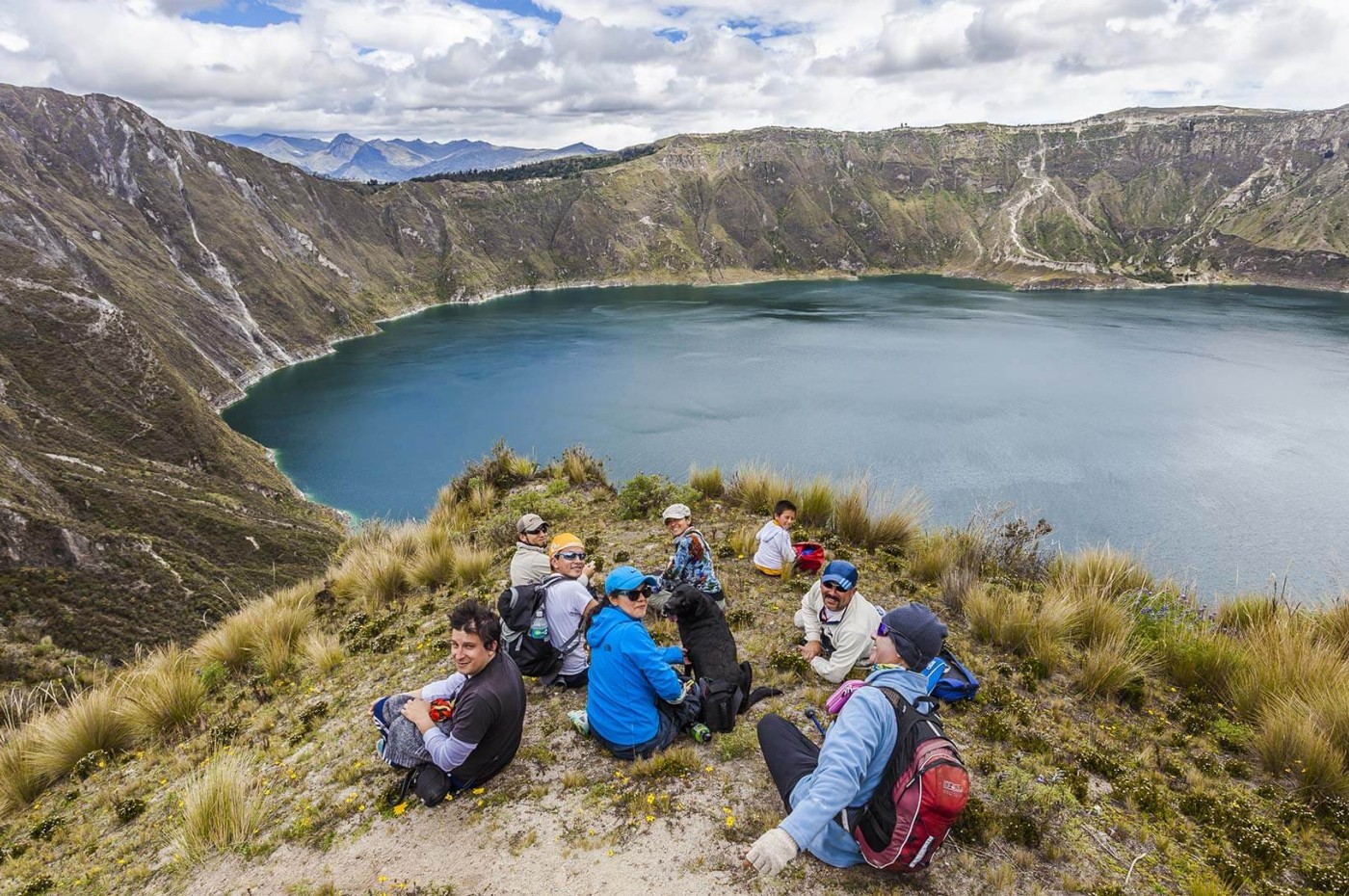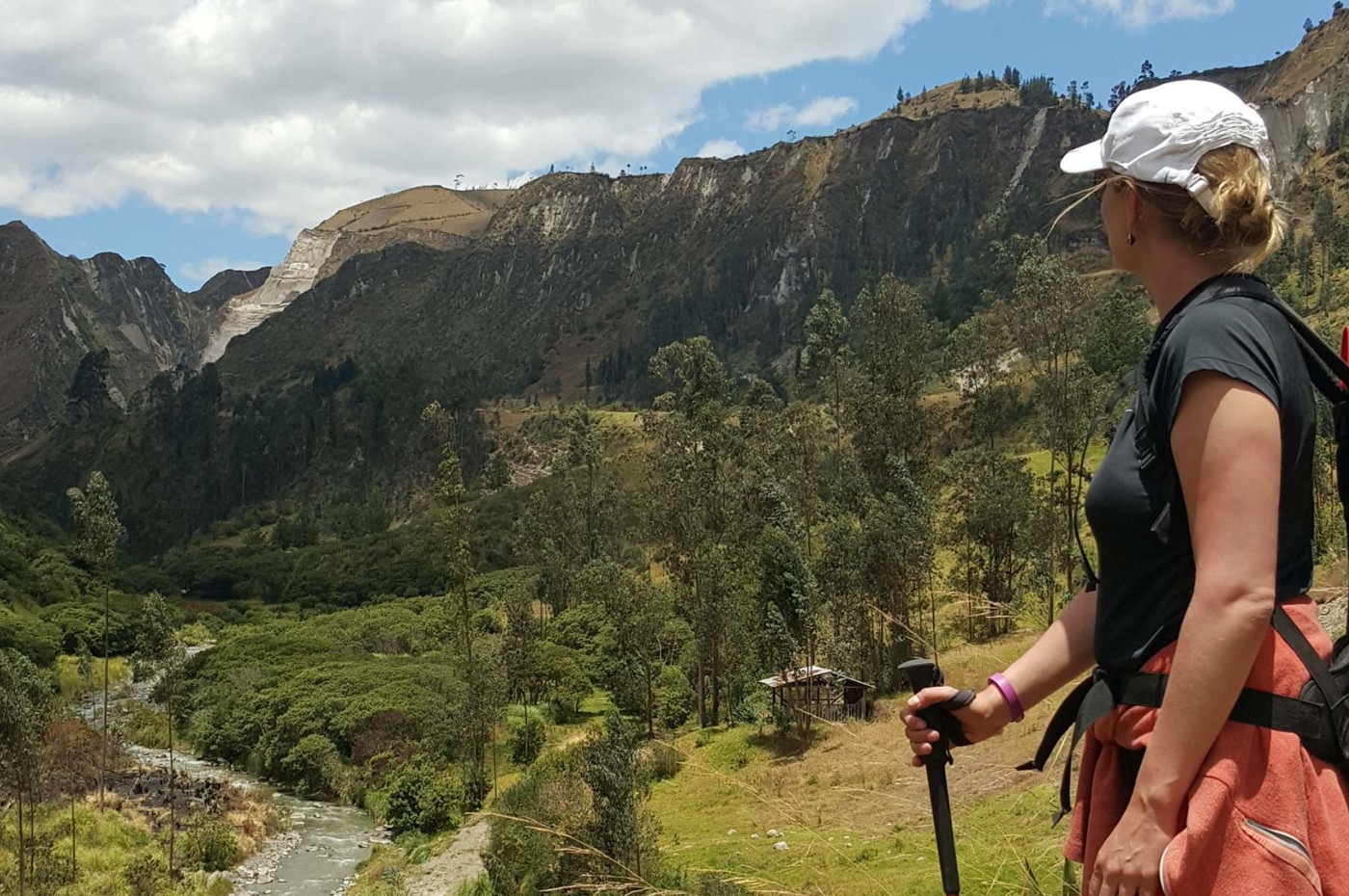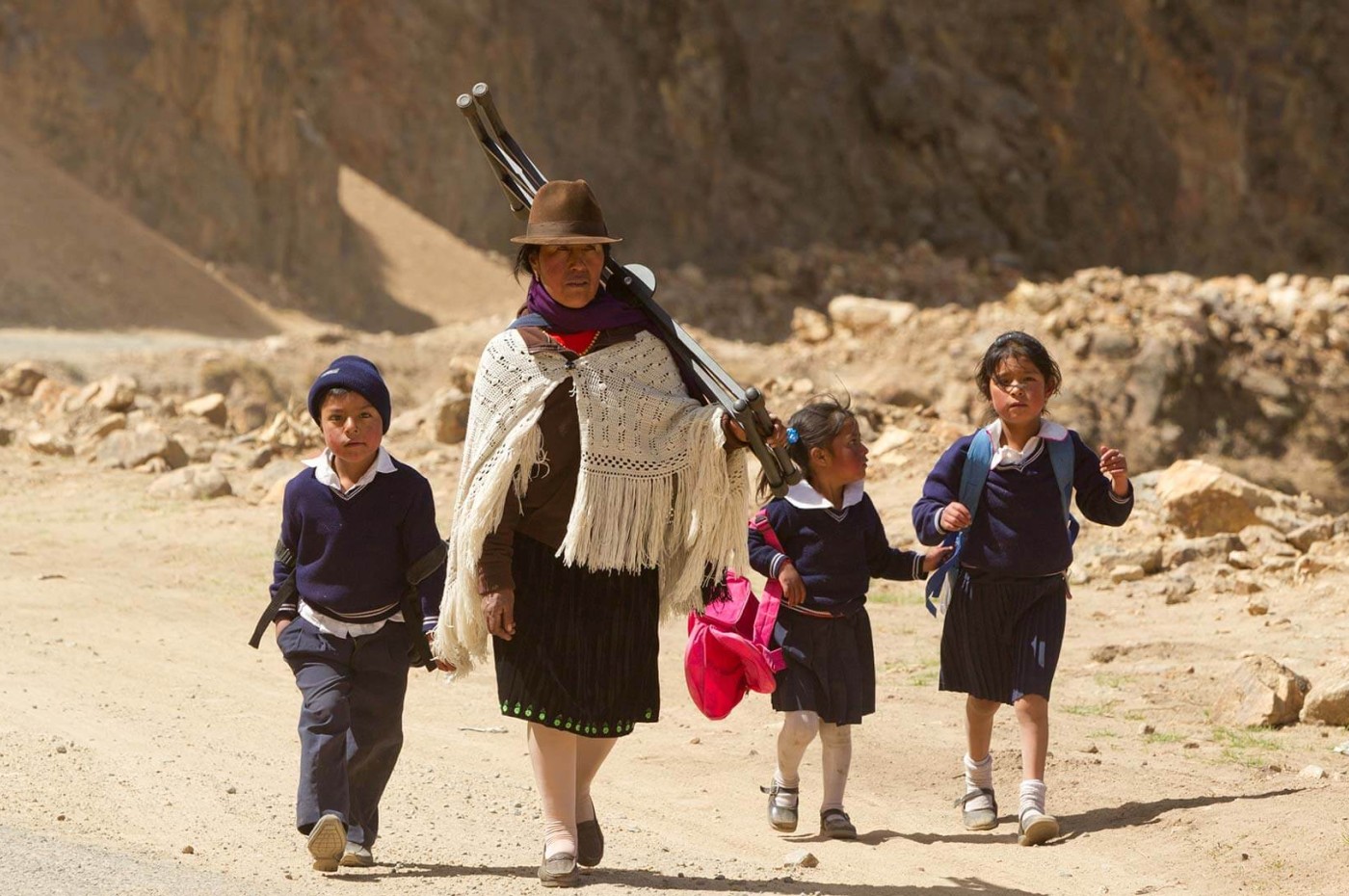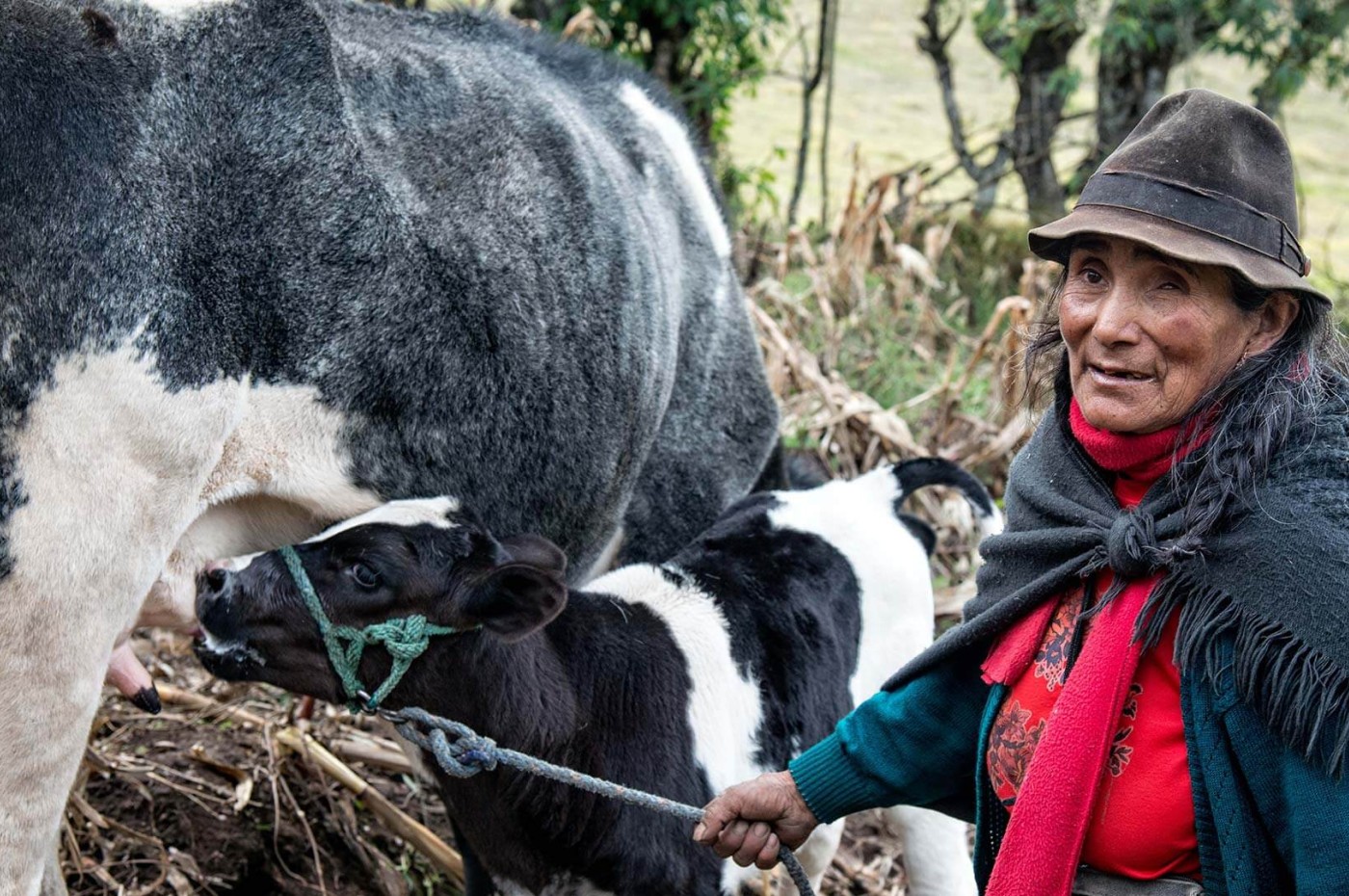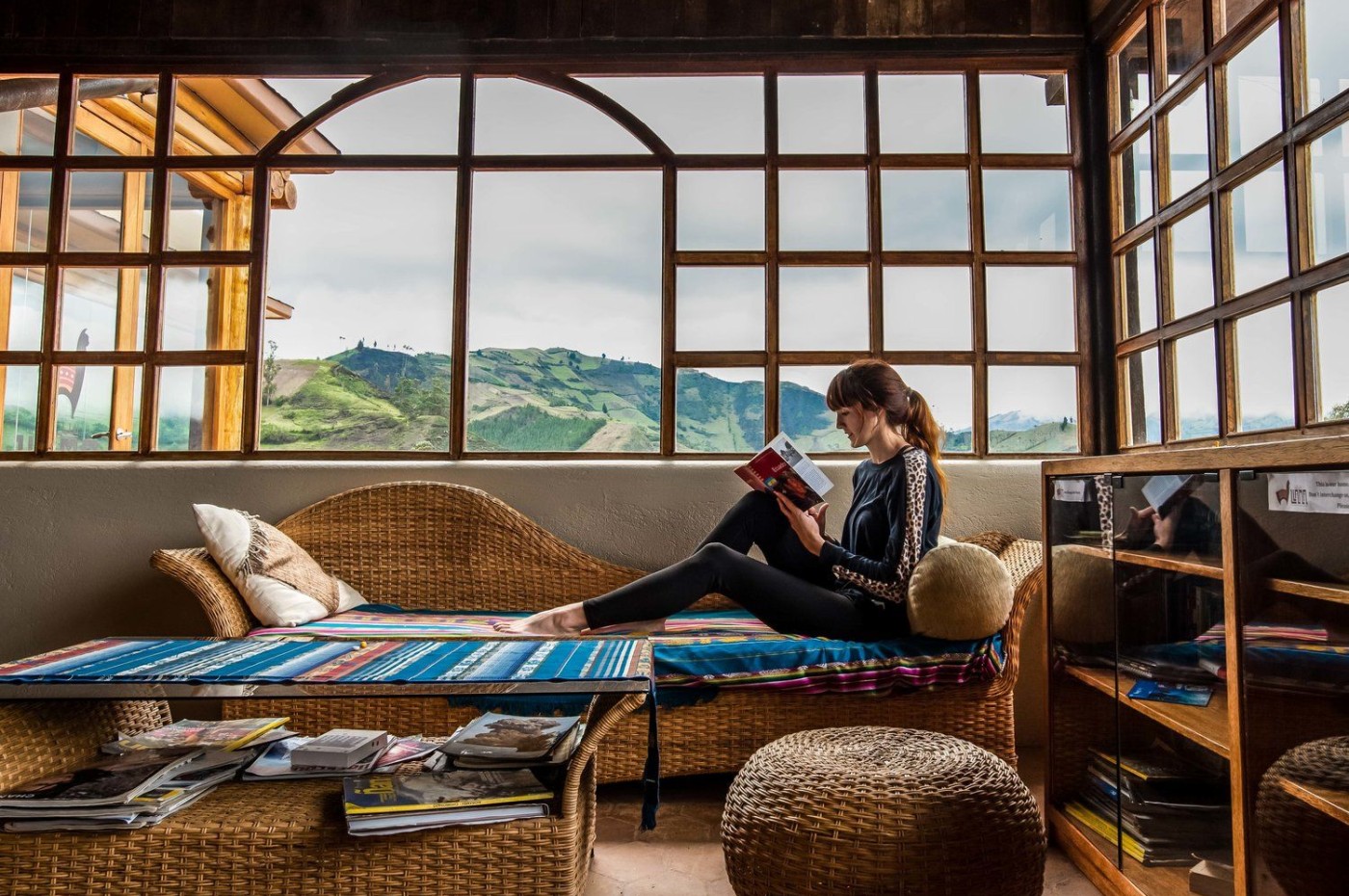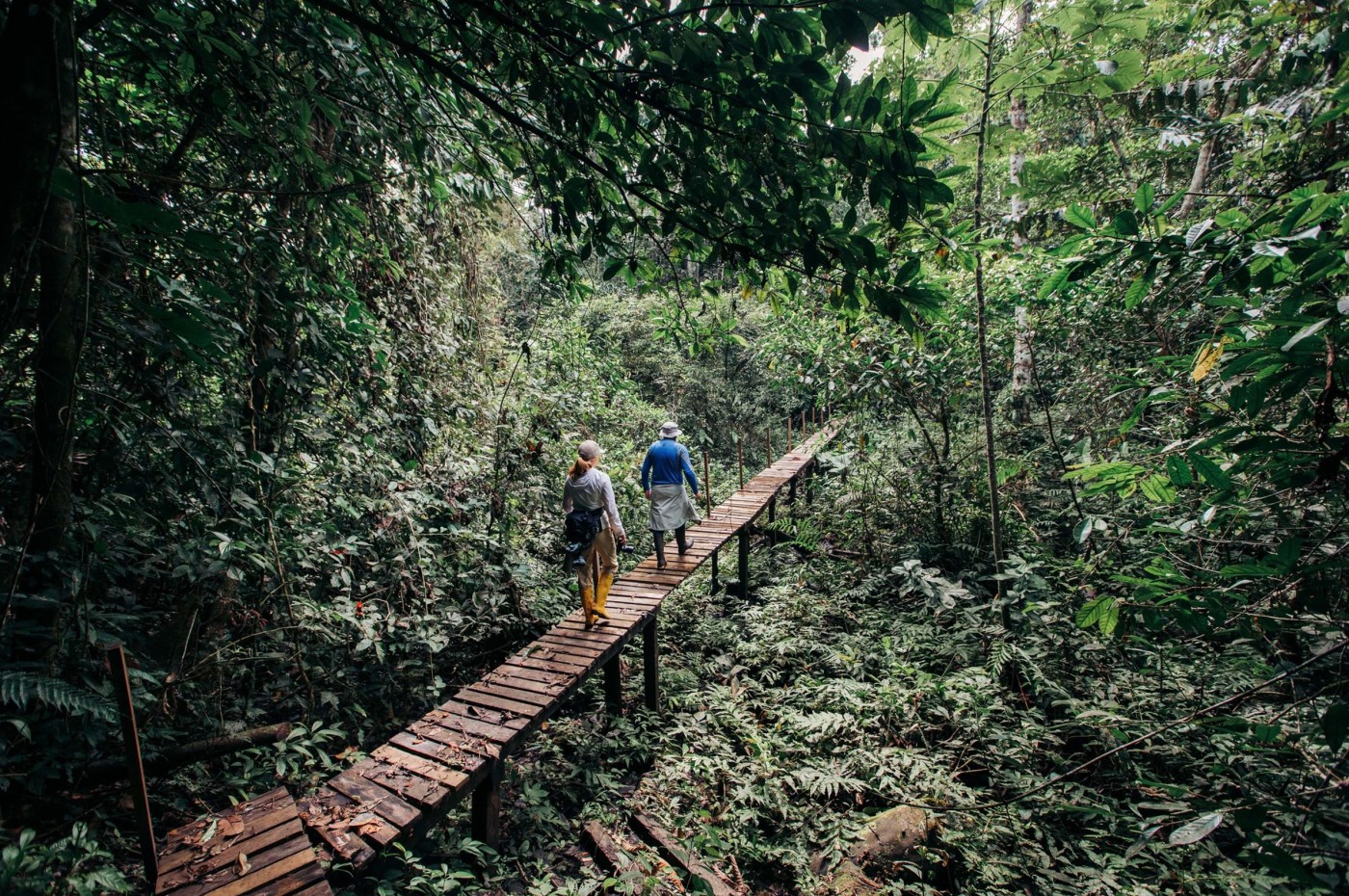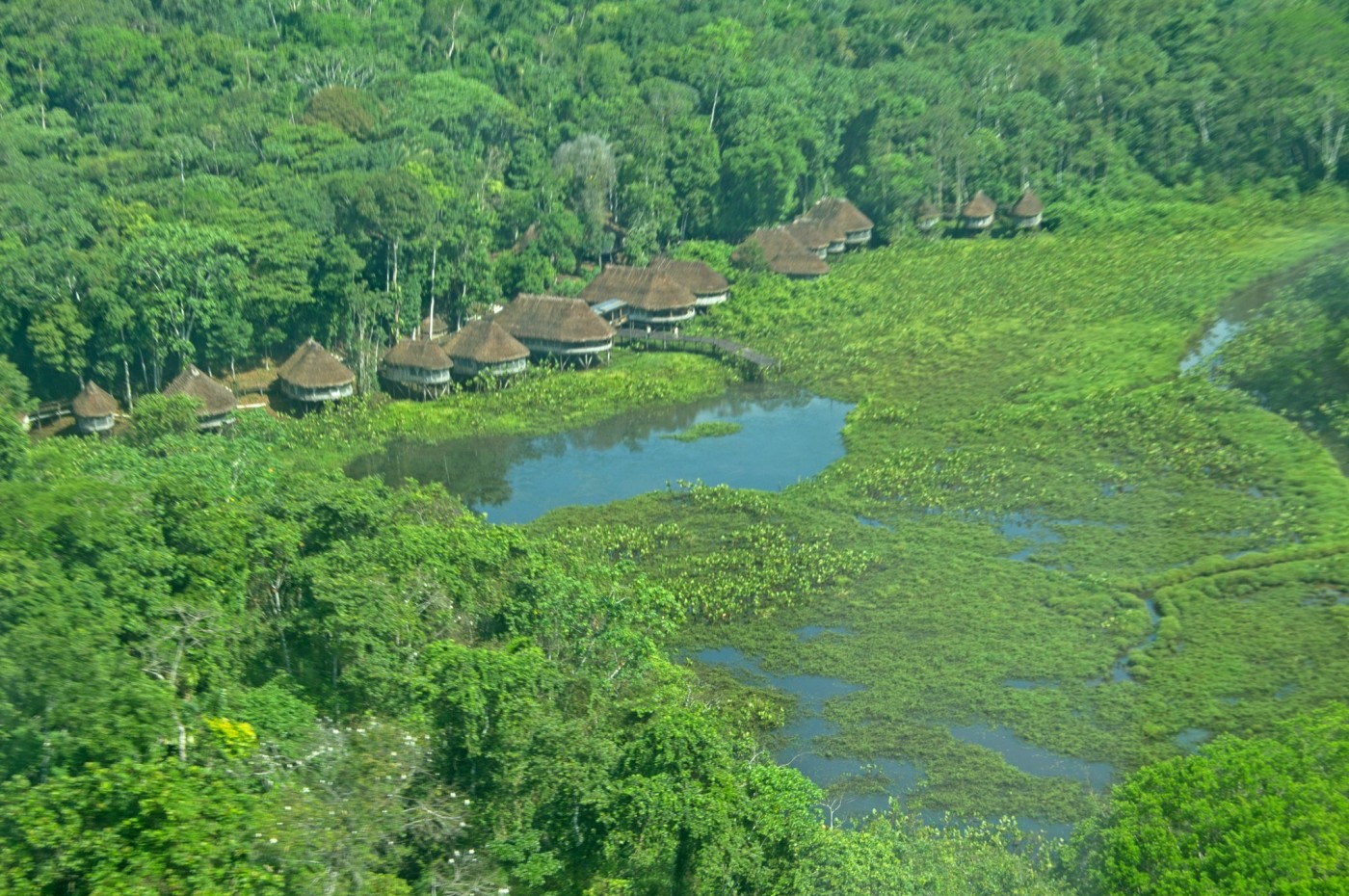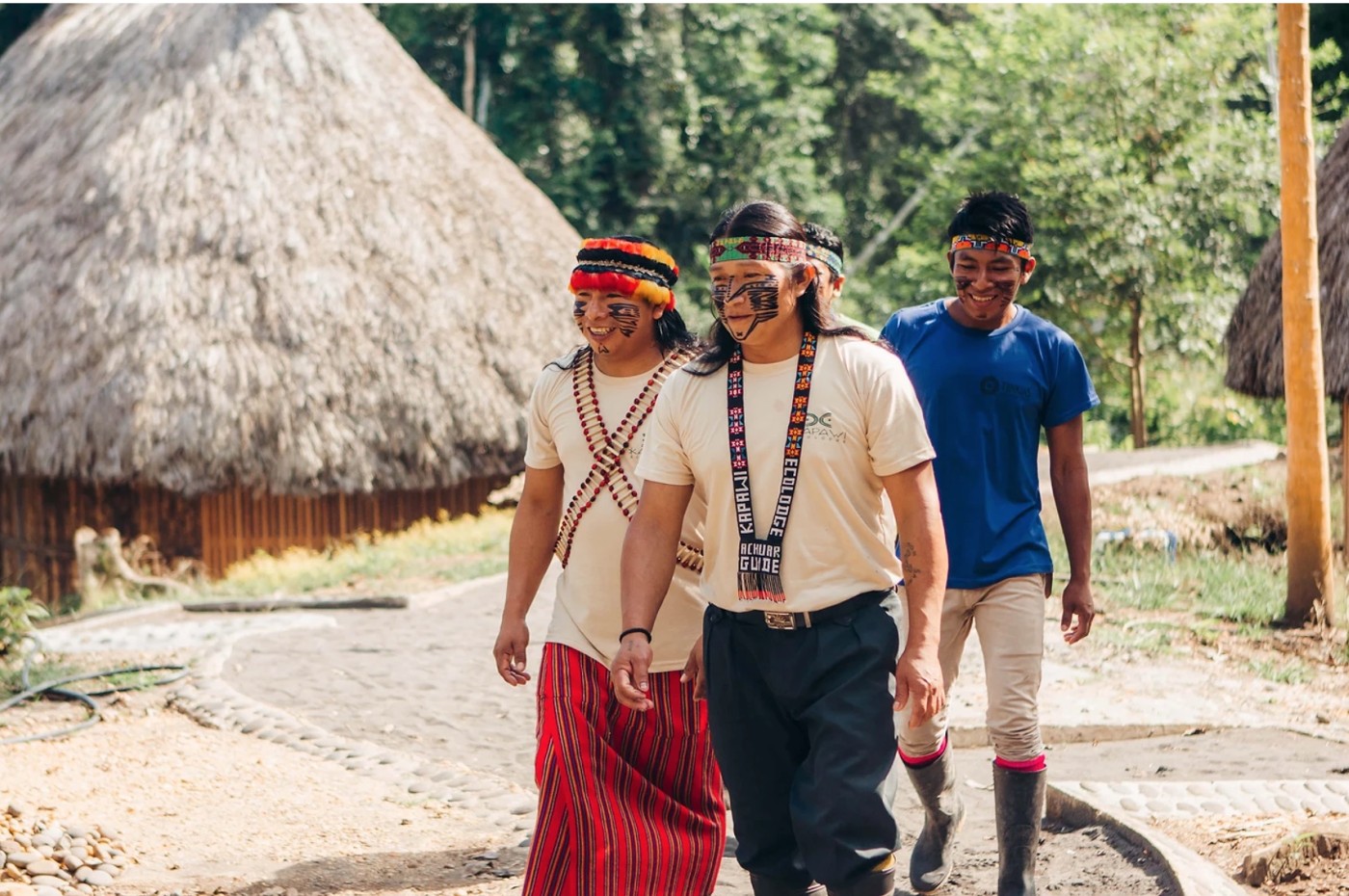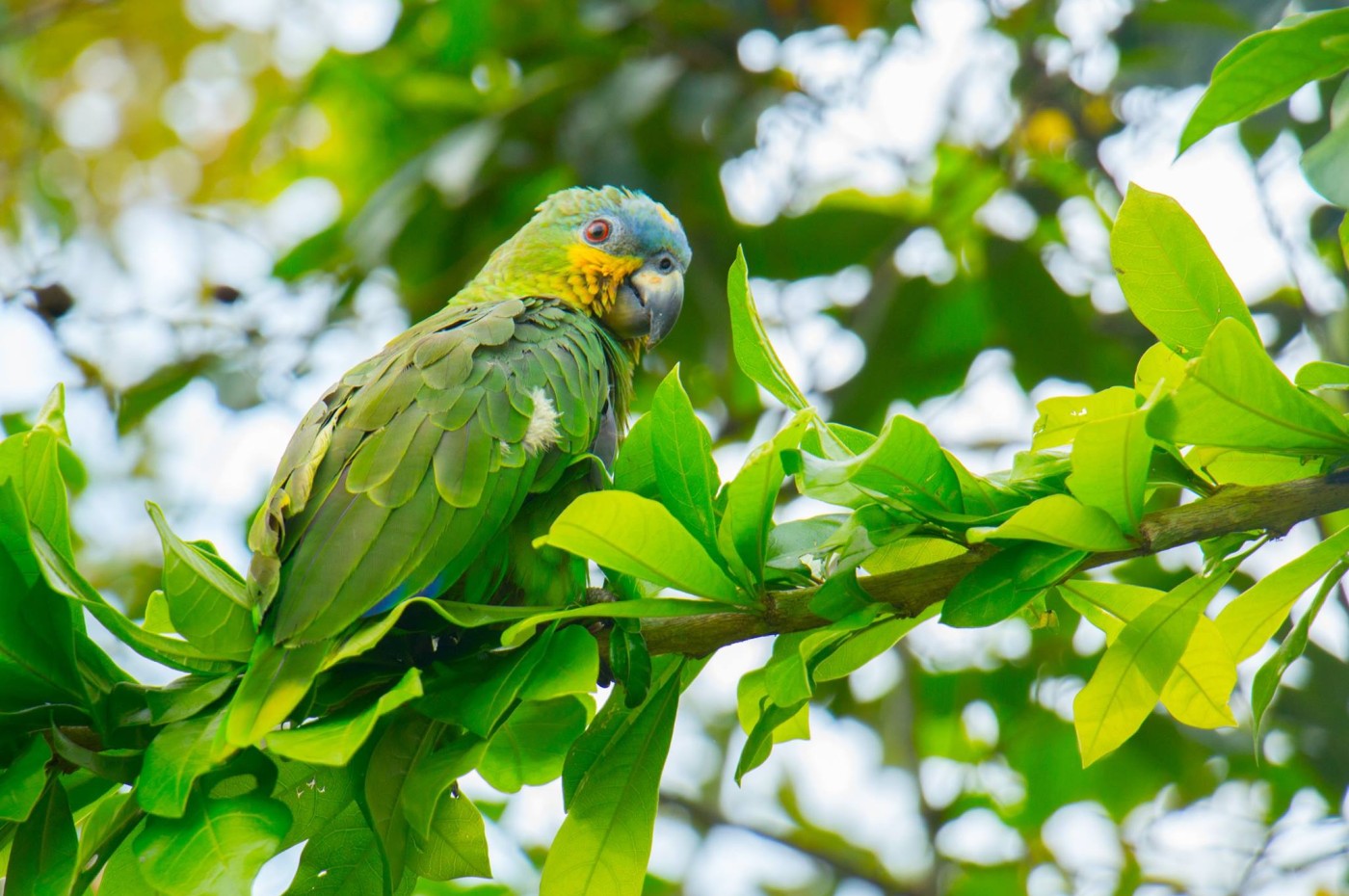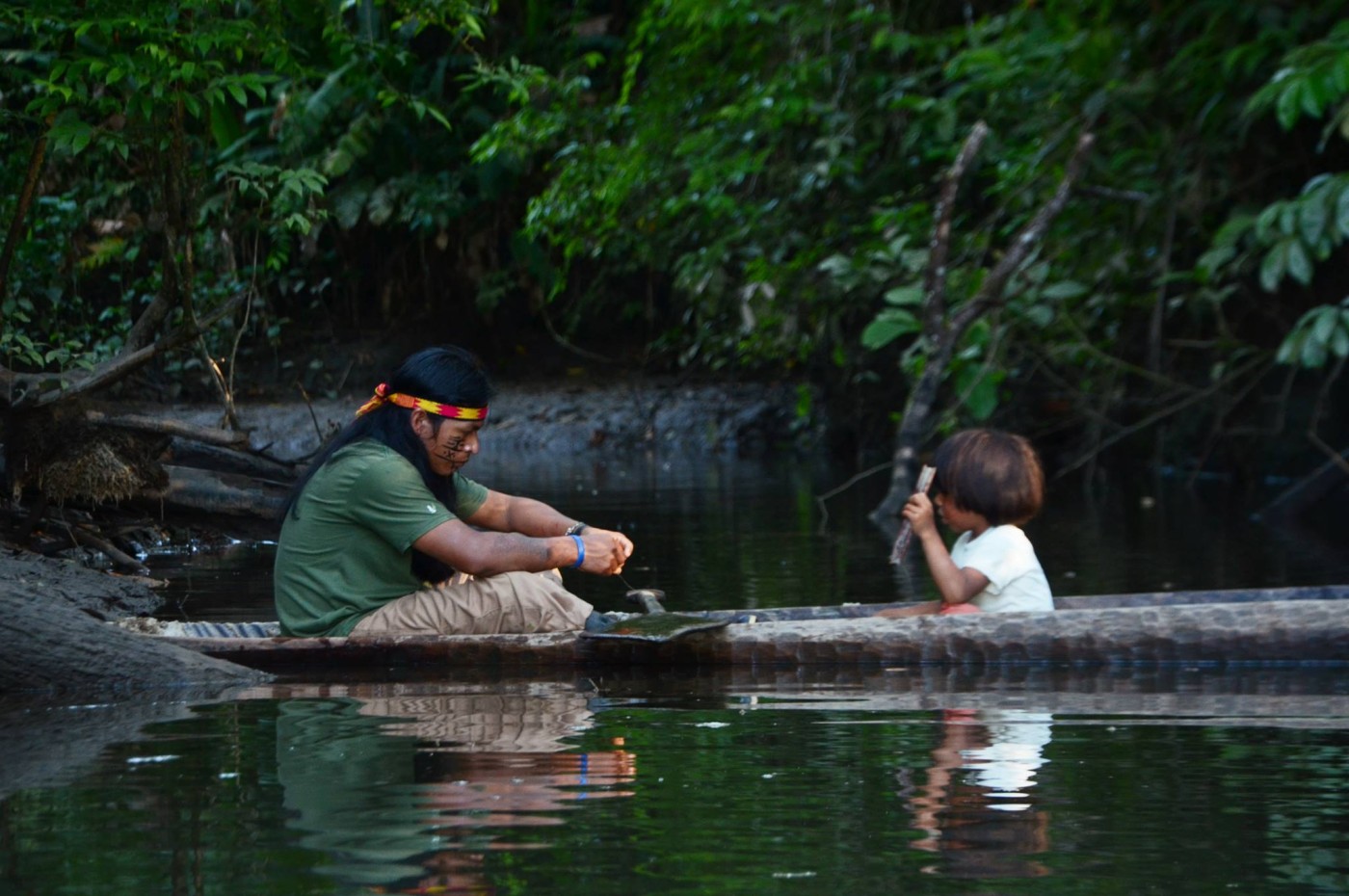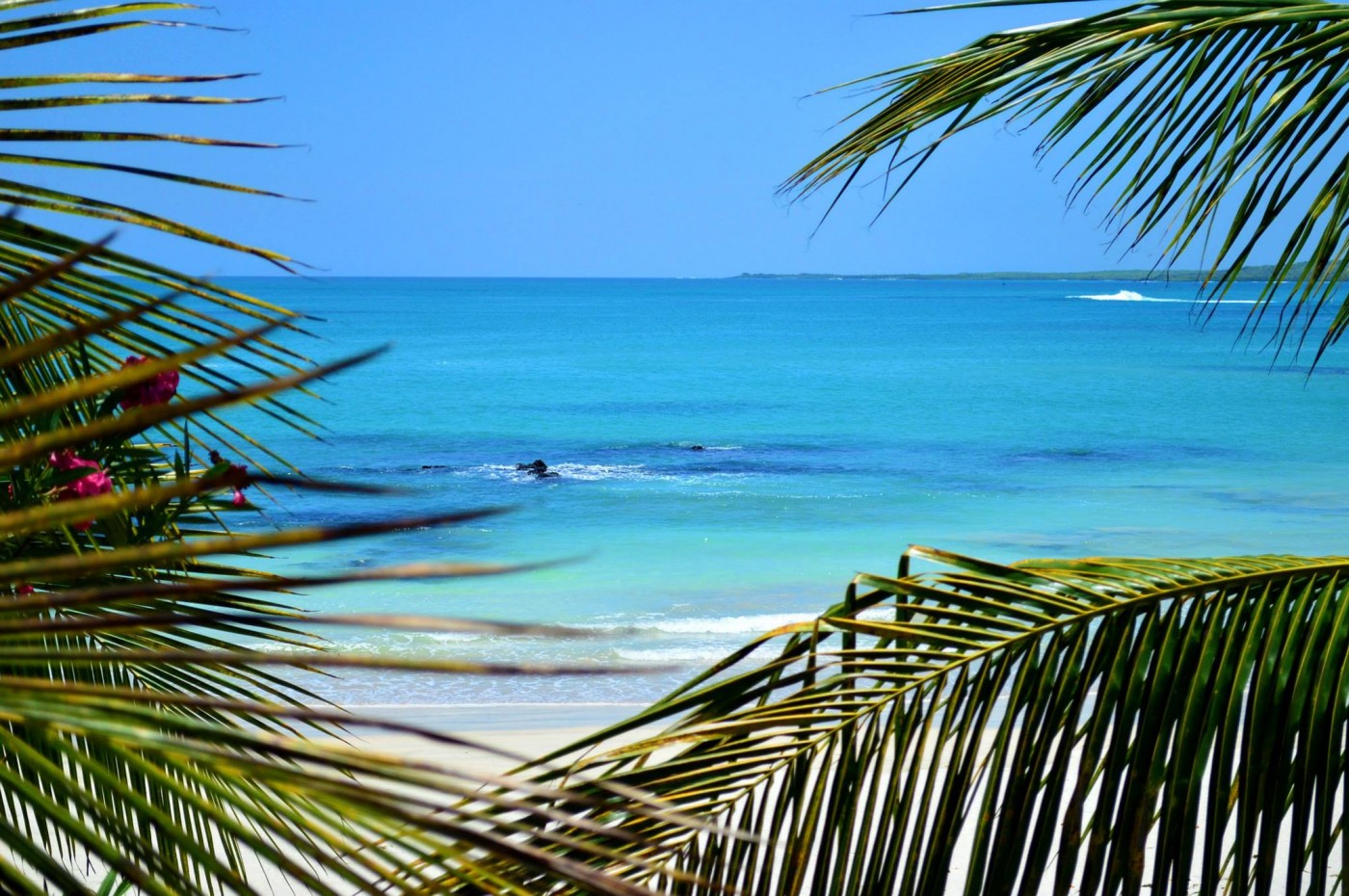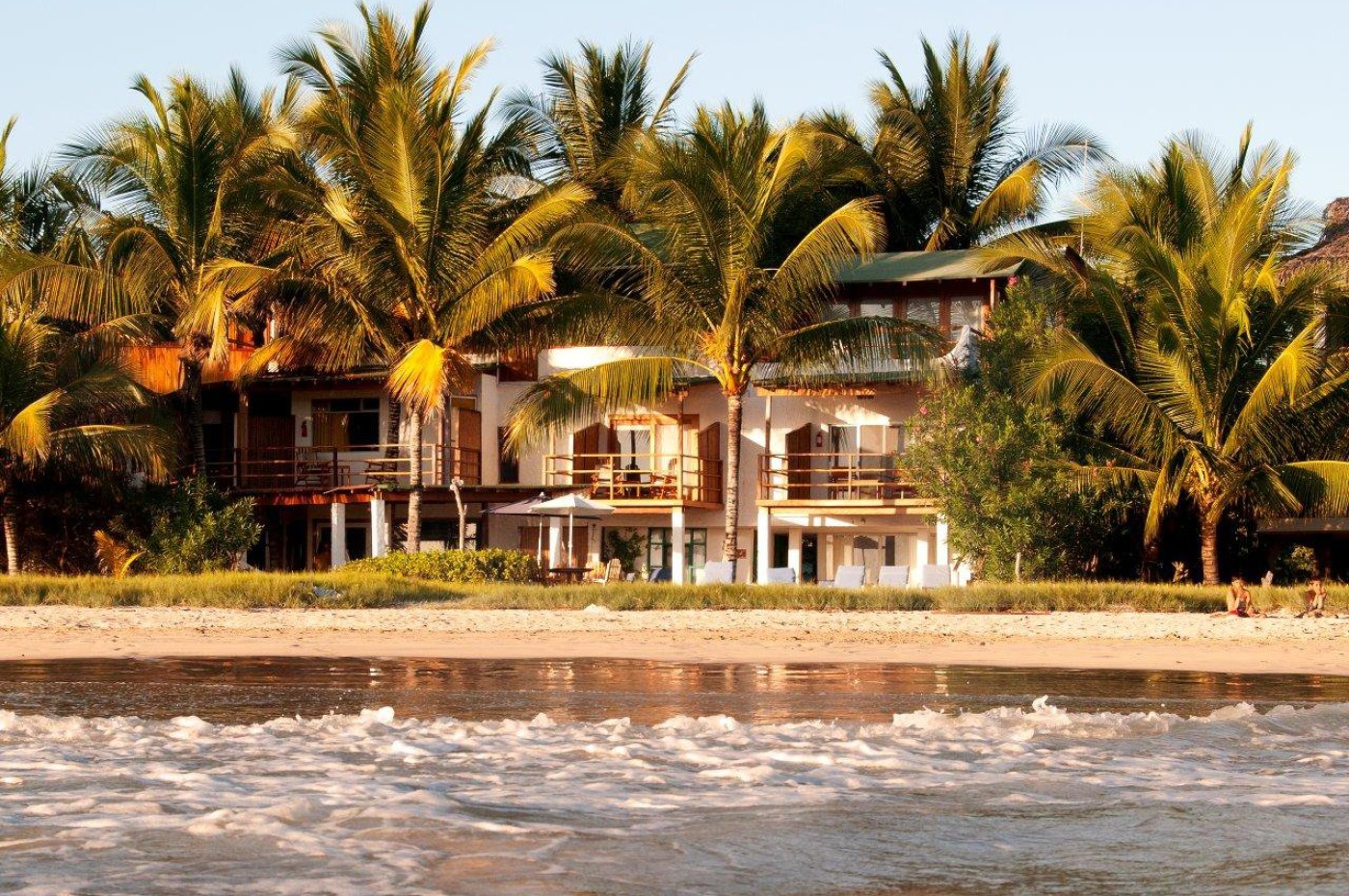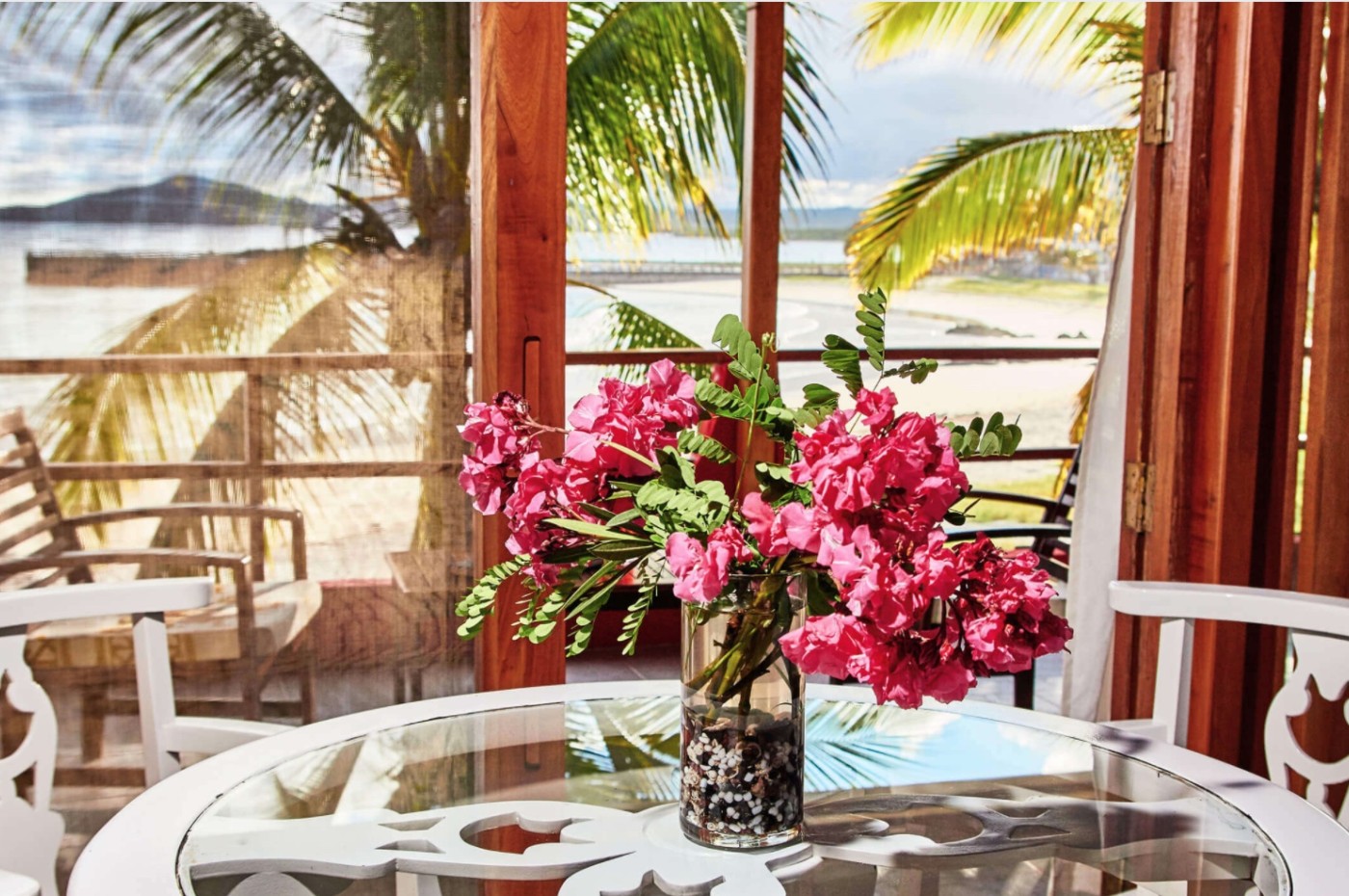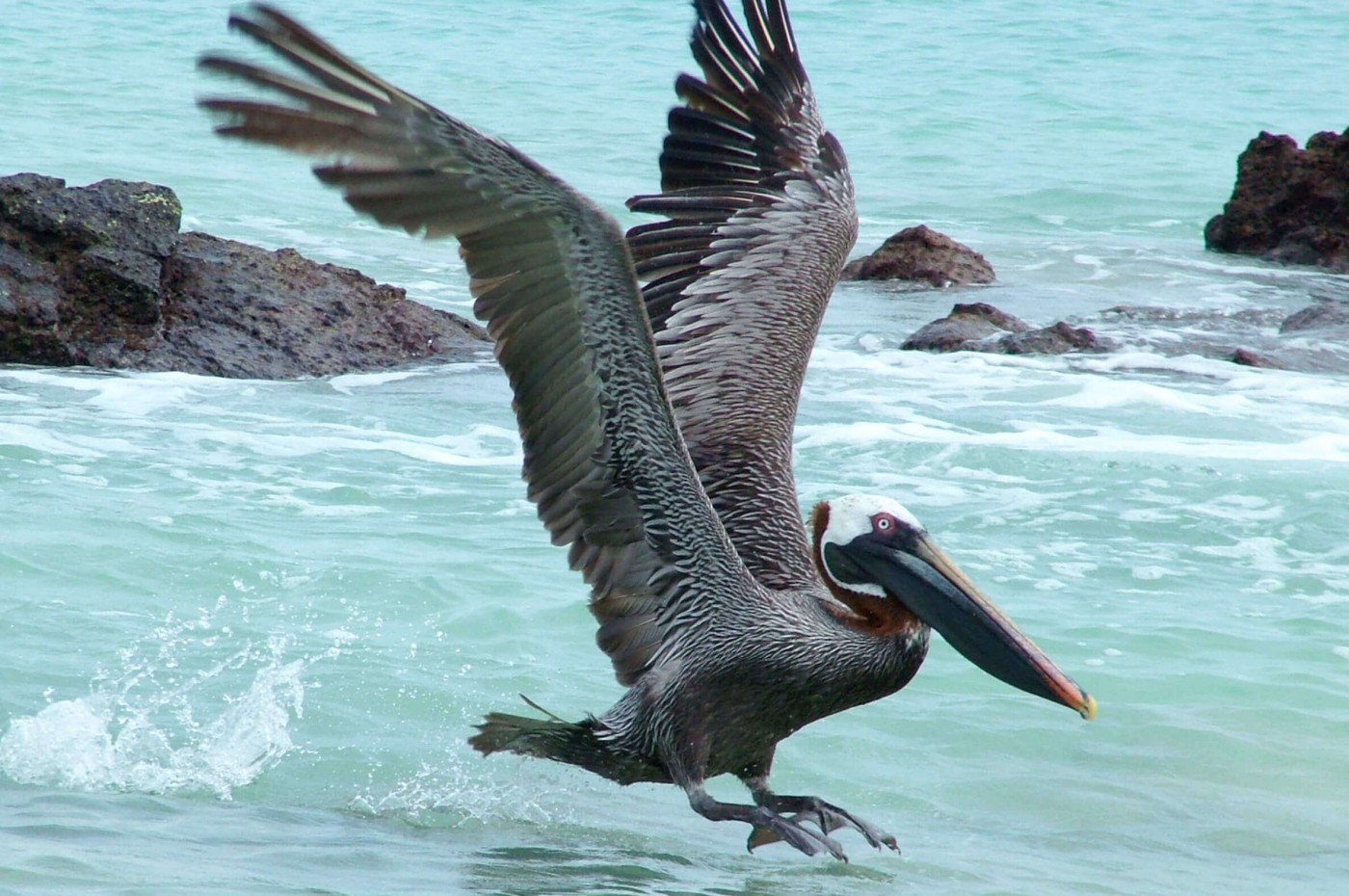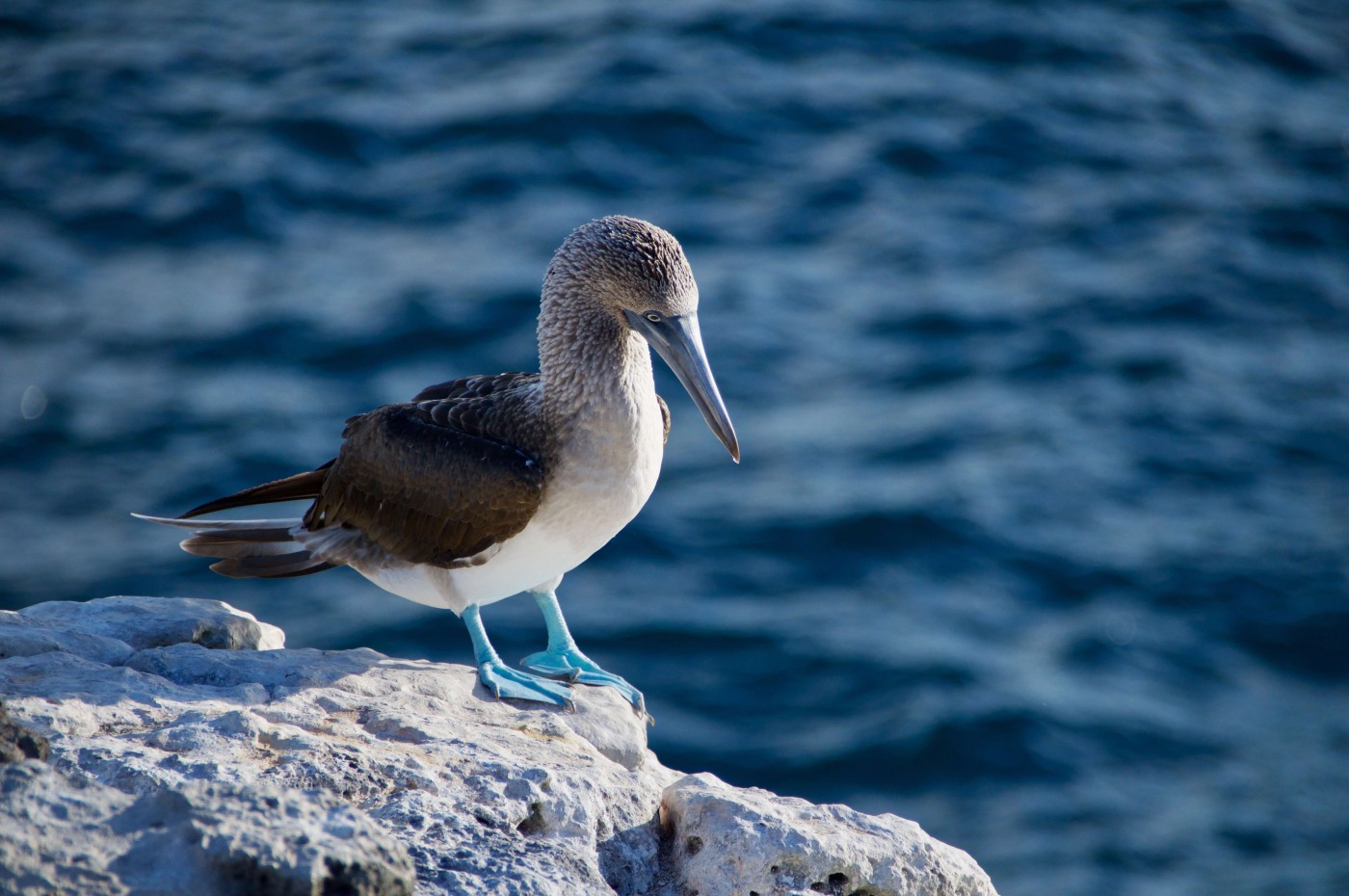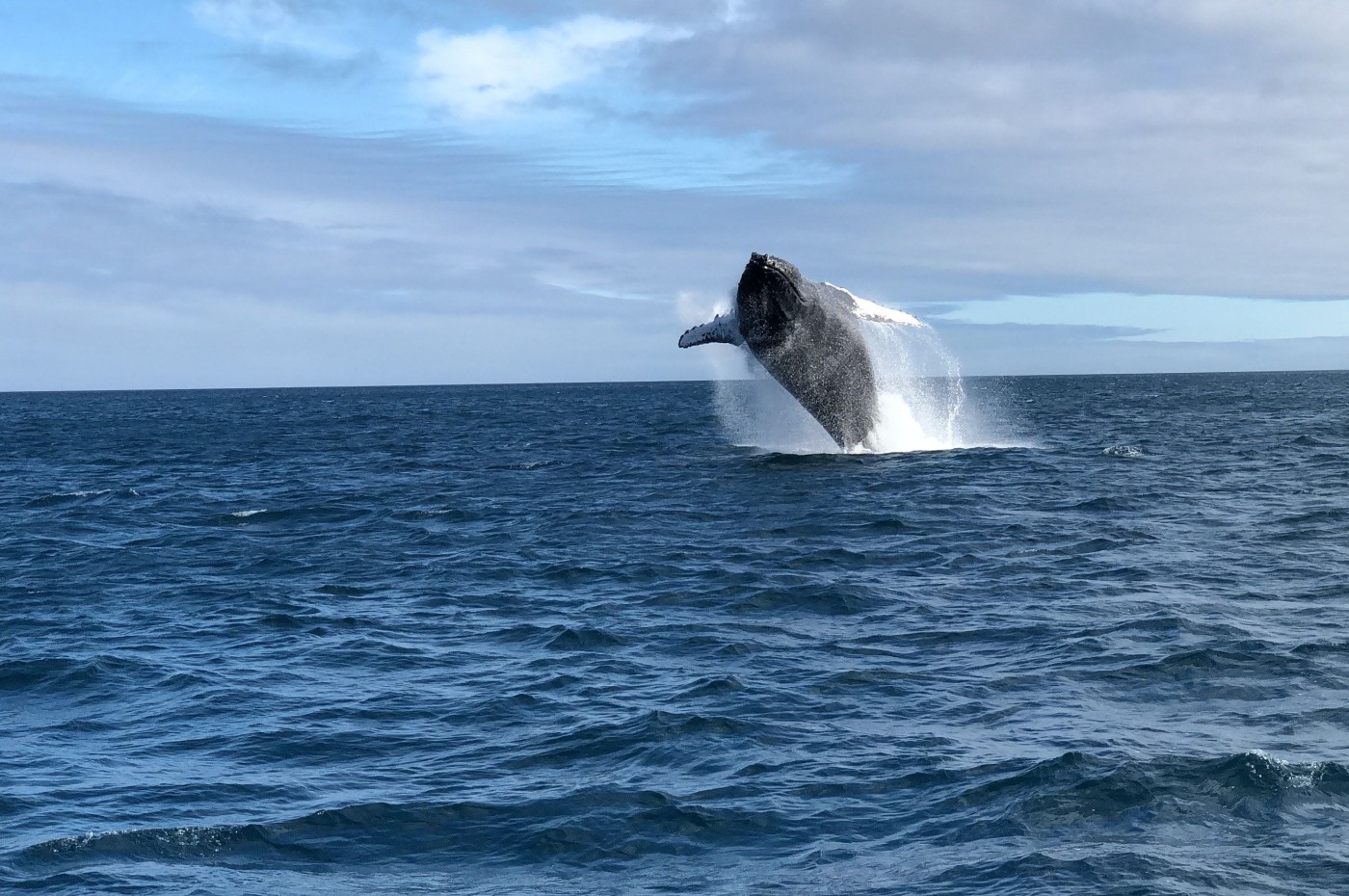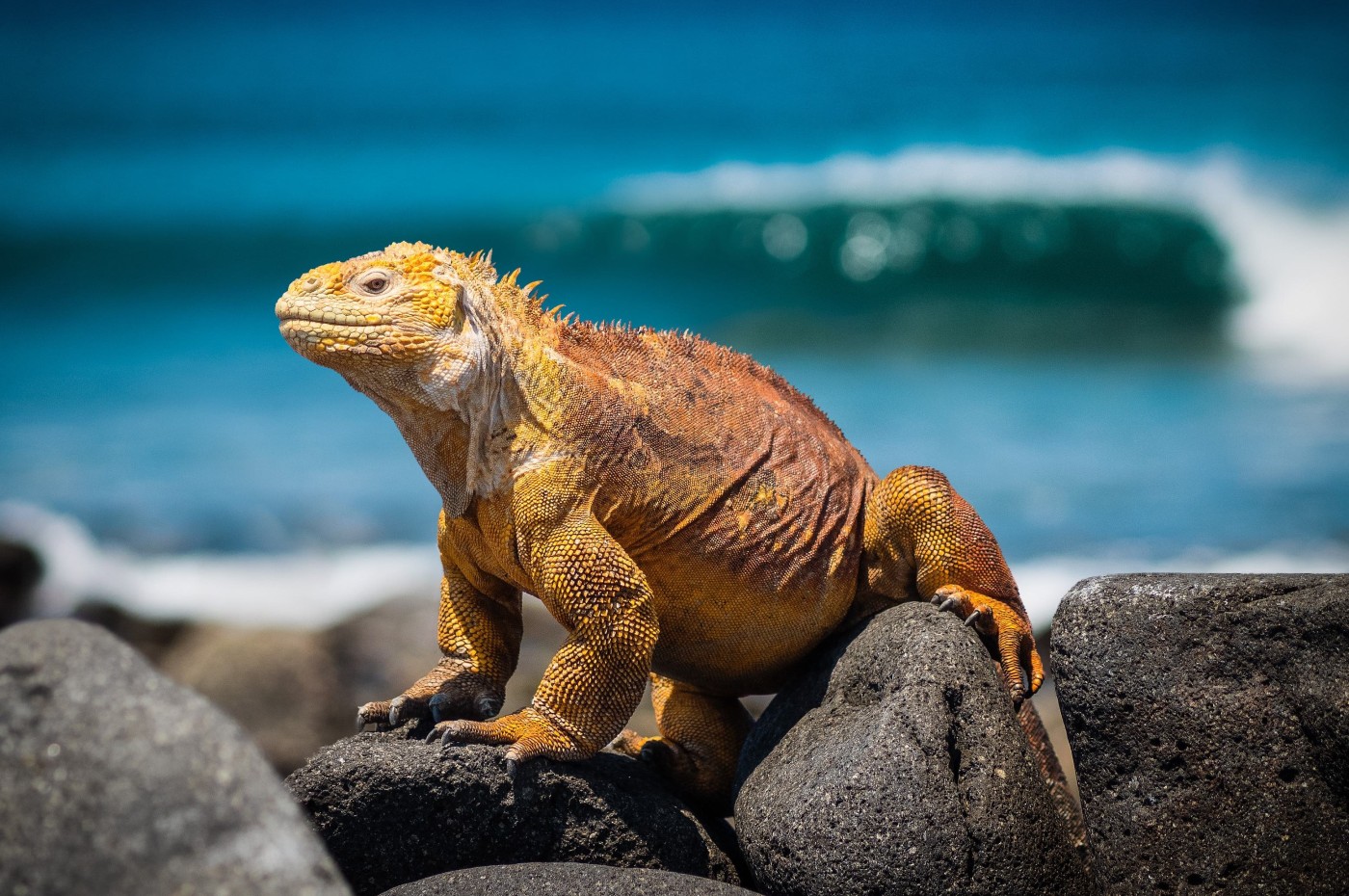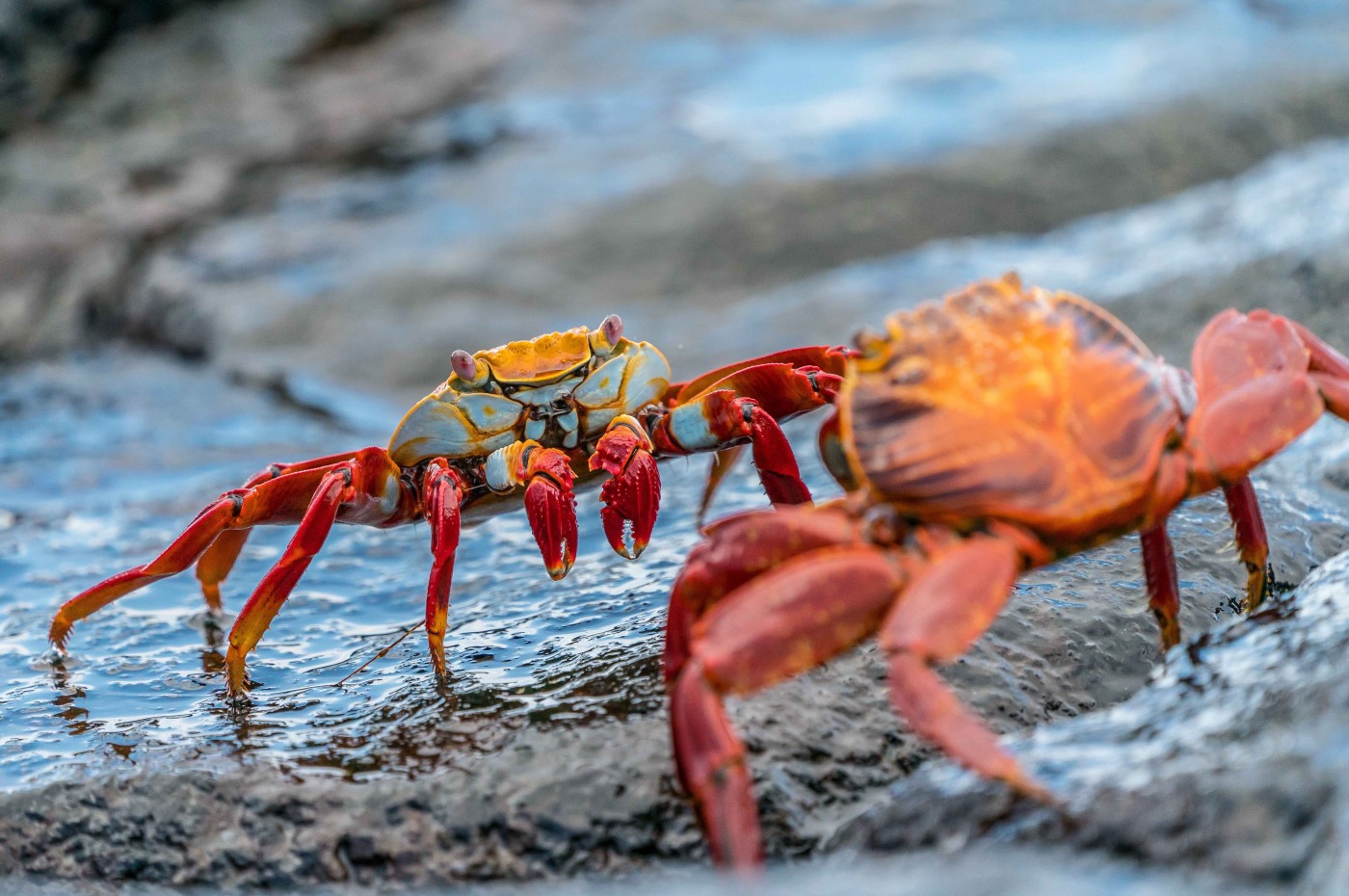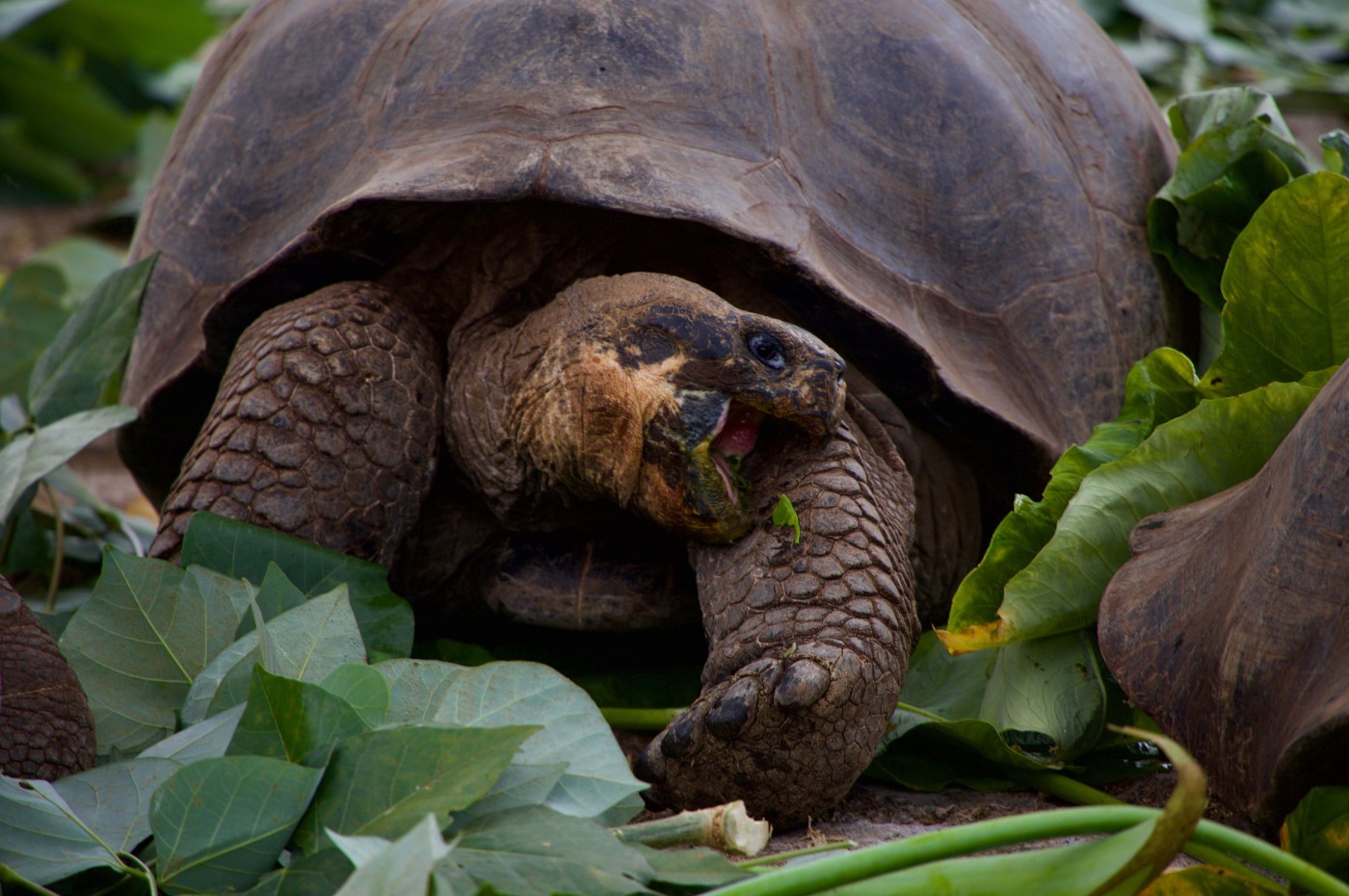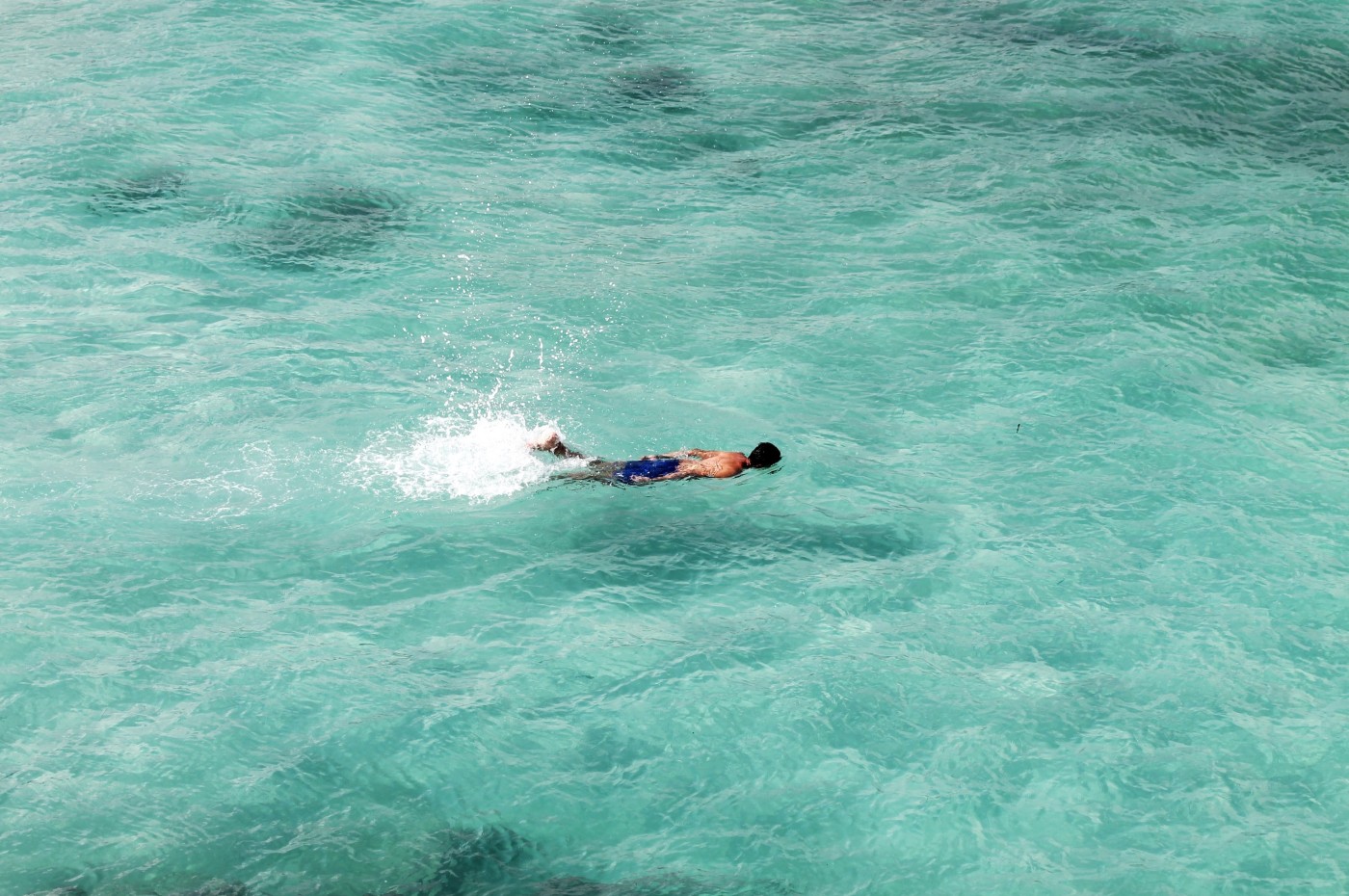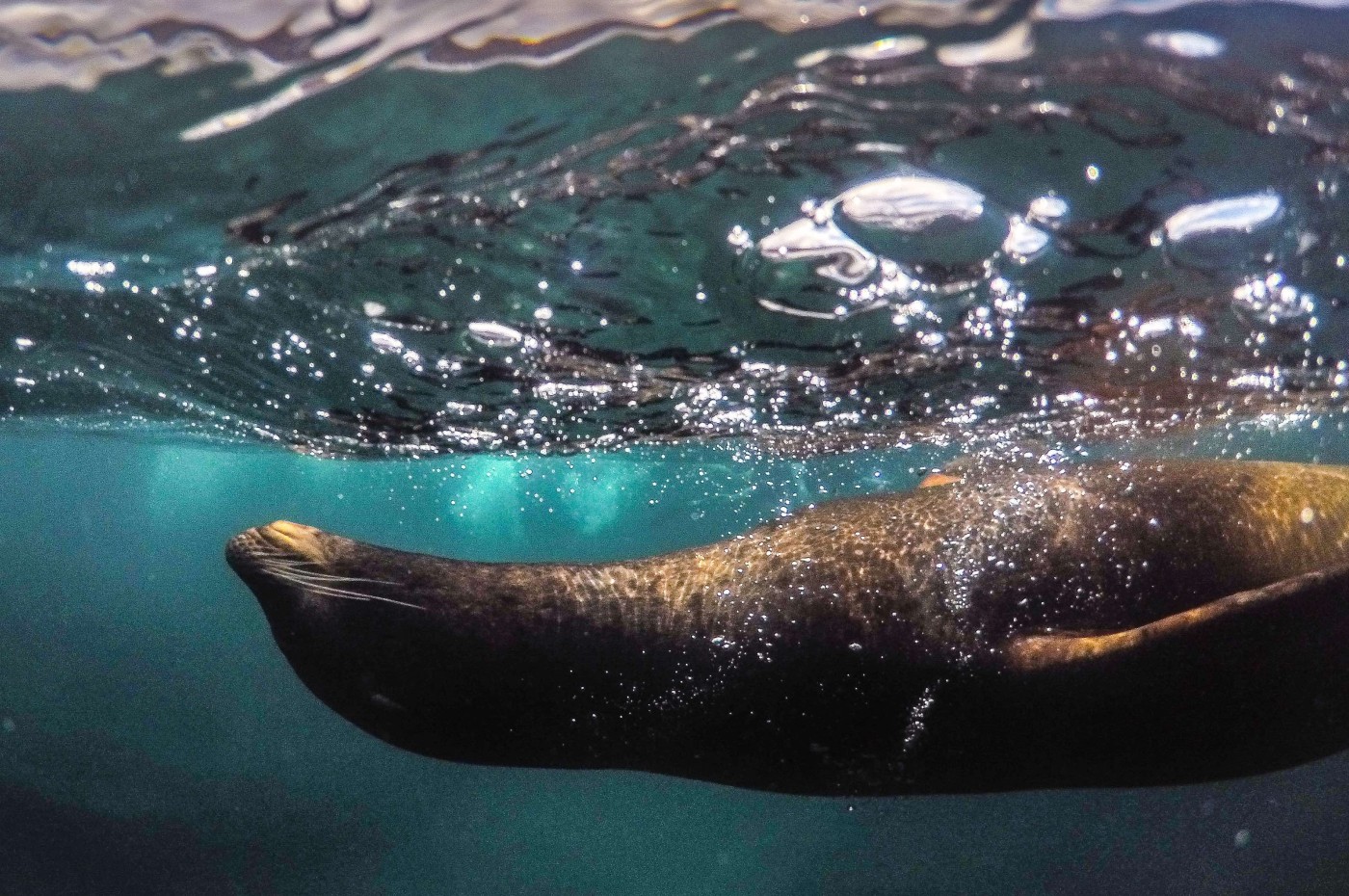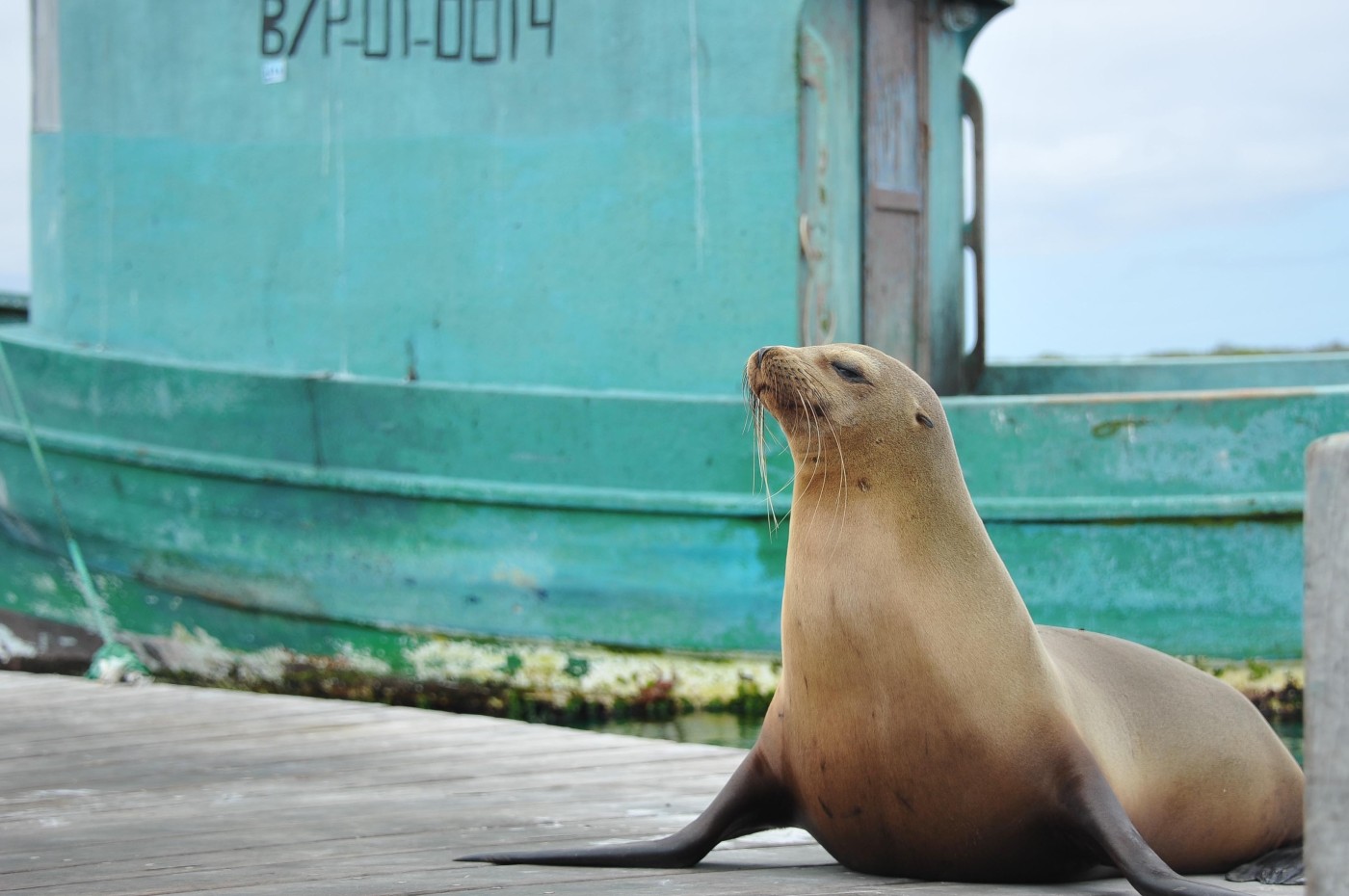 Wonderful eco-lodge In the Andes mountains
The journey takes you from Ecuador's beautiful capital Quito to the Andes Mountains and the wonderful eco-lodge Llullu Llama. Here you will live in a real mountain village far from the main road. 
Look forward to getting your pulse down between horses, sheep, and llamas. And to beautiful sunsets, organic vegetables in the gardens, starry skies, and quality time in front of the fireplace after an eventful day in the mountains. 
Waterfalls, rafting, cycling
The next stop is Baños, located in a lush valley between the Andes and the Amazon. Here are plenty of activity opportunities with everything from river rafting, mountain bike rides, zip-line between the treetops, and paragliding to relaxing in waterfalls and hot springs.  
The wildest jungle experience
From the mountains to the dense Amazon jungle. Now it is time to take you further into the wild, where you venture so deep into the jungle that the nearest paved road is 10 days away on foot. So deep that you have to fly for an hour on board a small light aircraft.
Kapawi is pristine rainforest and true tribal culture with minimal influence from outside. Look forward to meeting the Achuar people, jungle treks, river cruises, colorful birds, and not least the unique Kapawi Eco Lodge. It will not take you long before you learn that "Pachamama" means Mother Earth in Kichwa. 
You have 4 nights on Kapawi to really experience one of the world's most important ecosystems. 
Eminent snorkeling and wildlife in the Galapagos
The last stop on the journey is, of course, the Galapagos. But instead of staying on the main island of Santa Cruz or going on a cruise like most others, you will experience Galapagos from wild Isabela and cozy San Cristóbal.
Isabela is the largest and most diverse of the Galapagos Islands, but also wilder, it has fewer inhabitants and a fraction of tourists compared to Santa Cruz. It takes an extra boat trip to get here - in return, you will be rewarded with long, white beaches, one of the best snorkeling trips in the Galapagos, and some of the best wildlife encounters. You will stay directly on the beach at unconventional La Casa de Marita.
San Cristóbal is greener, smaller, and with the archipelago's nicest city life. A perfect place to end the adventure and take the experiences as they come. The wildlife comes closer to you here, and you actually need nothing more than to go for a walk in the city to experience it. And then it is only from San Cristóbal that you can go on a day trip to Espaсola, which is otherwise only reached on cruises. You will stay within walking distance to Puerto Baquerizo Moreno at the cozy Casa Opuntia.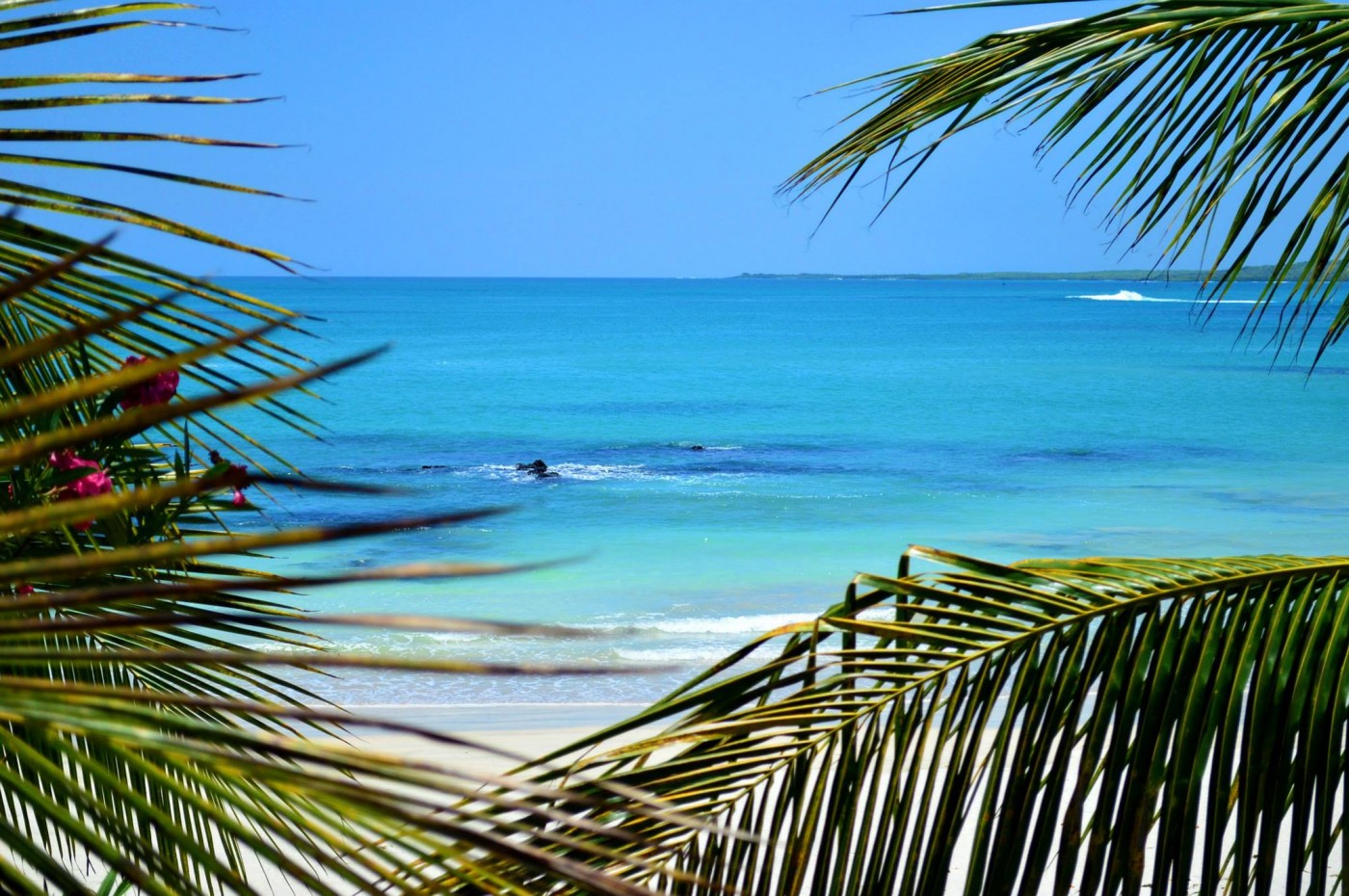 Itinerary
Day 1: Arrive in Quito
Once arriving at Quito Airport, you will be collected and driven to your hotel in town.
Day 2: Quito on your own
Walk around the narrow streets of Quito and experience the bustling city and restaurant scene.
Day 3: From Quito to the Andes Mountains and Llullu Llama Andes Mountain Lodge
After breakfast, you will be picked up by your driver, who will get you safely out of the big city and up into the Andes. You quickly leave the main road and work your way quietly towards your destination along small mountain roads and through sleepy villages.
The drive is a great experience in itself and typically takes 3-4 hours if you take it easy. Once you have arrived in the mountain town of Isinliví, check-in at one of our favorite places in Ecuador, the beautiful eco-lodge Llullu Llama. Settle down and enjoy the fantastic views, and the fresh air, and feel the magic and silence you only find in the Andes Mountains. 
Day 4-5: Andes and Llullu Llama
There are many walks of varying length and difficulty and other activities directly from the lodge. It is possible to visit other villages in the area, the school, or have lunch with a local family. You can also rent bikes or horses and see the landscape from the saddle that suits you best.
Day 6: From the raw Andes Mountains towards a milder climate in the valley town of Baños
A beautiful day awaits as you move down from Isinliví in the mountains to Baños in a lush valley. The trip goes first along curved mountain roads and then along the Pan American Highway. All the time with a view of the many snow-capped peaks (weather permitting). 
Along the way, you stop at the turquoise-green crater lake Quilotoa, before continuing to Latacunga to eat a good, local lunch and get a sense of everyday life in a provincial Ecuadorian town away from the normal tourist route.
In Baños, you check in at a small, cozy B&B in the center of town.
Baños is a small tourist town that, due to its mild climate and many activities, attracts both travelers and locals. Here are cozy, small cafes and restaurants and in general a pleasant atmosphere in a nice and laid-back way. Drink good coffee, eat fresh fruit and homemade muesli, go to the market and enjoy the laid-back and relaxed vibe.
La Floresta, as your B&B is called, is located in the middle of the city, so you have easy access to everything. But above all, La Floresta is a charming and personal alternative to the few, classic hotels on the outskirts of town. 
Day 7 - 8: Activities and relaxation in Baños
Besides just hanging out and enjoying the atmosphere of Baños, it is obvious to explore the beautiful nature of the area. Bike rides to waterfalls, cable cars on the treetops, or rafting are just some of the options. 
Day 9: From the edge of the mountains to the heart of the jungle
Today you really change the scene when you leave Baños and travel into the rainforest. First, you drive an hour to the city of Shell, from where the chartered propeller plane departs that will take you to the heart of the Amazon.
It only takes an hour to fly from Shell to Kapawi, but when you land you arrive in another world. Here are no roads, only rivers, and paths, and the nearest civilization is a 10-day journey on foot away. Welcome to Kapawi Eco-Lodge - a wild and unique place as far inside the Amazon as you can get. 
For the next 4 nights adapt to the rainforest and forget about the world around you.
Day 10-12: Jungle adventure at Kapawi Eco Lodge
Read more about Kapawi Eco Lodge and why it is a rainforest experience beyond compare. 
Day 13: Back to civilization
Back to reality with the small plane to Shell and onto new experiences on the Galapagos. First, however, you must have an overnight stay at the hot springs in Papallacta. From here it is just an hour to the airport in Quito, so you can easily get there the next day. 
Day 14: Galapagos and wild Isabela
You drive to the airport to take the morning flight to the Galapagos. The trip takes approx 4 hours incl. a short stop in Guayaquil.  
Upon arrival in Santa Cruz, the starting point for most stays in the Galapagos, you will be picked up and driven to the port of Puerto Ayora.
From here the trip goes by a larger speedboat to Isabela. Welcome to the largest and most diverse of the Galapagos Islands.
It's a slightly longer day of transport, but you will be rewarded with the most beautiful beaches and a far more peaceful and scenic atmosphere than in vibrant Santa Cruz. 
You will stay directly on the white sandy beach at the cozy La Casa de Marita. Here, location and personality are key rather than streamlined service and stringy decor. It's local and cozy in its own slightly quirky and kitschy way.
Day 15 - 16: Isabela
Isabela is ideal for combining experiences with just relaxing and hanging out. How much you want to be planned in advance is entirely up to you. Most activities can be easily arranged with a day's notice at the hotel, so we have not included activities in the program. Instead, here's just a taste of some of the options.
Penguins, gannets and iguanas on Tintoreras
Tintoreras is the name of a smaller island just 10 minutes sailing from Isabela. Here you can see white-tipped reef sharks and sea lions swimming in the narrow "canals", where the sea has wedged itself in between the rocks.
The island is formed by lava rock, and above the sea, it is possible to spot Galapagos penguins, the blue-footed gannets, and sea iguanas. The trip typically offers the opportunity to snorkel or swim with penguins, rays, sharks, turtles, fish, and sea lions.
Snorkeling trip to Los Tuneles
In our opinion, the wildest snorkeling trip in Galapagos goes to "Los Tuneles". It is a full-day trip that can only be taken from Isabela to underwater lava tunnels, where marine life is completely unique.
A wild place to snorkel due to the combination of a surrealistic universe with underwater lava formations in all shapes and sizes and wildlife with seahorses, sharks, sea lions, penguins, turtles, blue-footed gannets, and rays.
Isabela on your own
It's easy to experience Isabela on your own - either on foot on marked trails or by bike. Walk "The Wall Of Tears" - a long gravel road of 5 km with a lot of small signposted stops along the way. A walk through beautiful terrain with the opportunity to see large land turtles and flamingos.
Another option is the small, beautiful lagoon "Concha de la Perla", which is located right by the harbor on Isabela. Snorkeling is good here and you will often find sea lions and rays.  
Experience Isabela from above on a good long hike to the Sierra Negra, one of the island's 6 volcanoes. It is 15 km at a slow pace up to the crater edge, where the panoramic views of Isabela and Elisabeth Bay await.
Day 17: By plane to San Cristóbal
By light aircraft from Isabela to San Cristóbal located at the opposite end of the archipelago.
On San Cristóbal you will be picked up on the runway and driven to the charming little Casa Opuntia. Stay here for the last 4 nights of your epic journey with sea views, a pool, and within walking distance to both city life and beaches.
Day 18 - 20: San Cristóbal
Spend the days on as little or as much as you feel like. One of the benefits of San Cristóbal is that you can experience wildlife just by walking around the island or even inside the cozy, small-town where sea lions and iguanas sunbathe on the rocks. 
You should however seriously consider the sailing trip to Espaсola. It takes a whole day but gives you the opportunity to experience bird life i.a. blue-footed gannets, albatrosses, and frigatebirds at close quarters. 
Day 21: Return journey
Fly from San Cristóbal back to either Guayaquil or Quito on the mainland.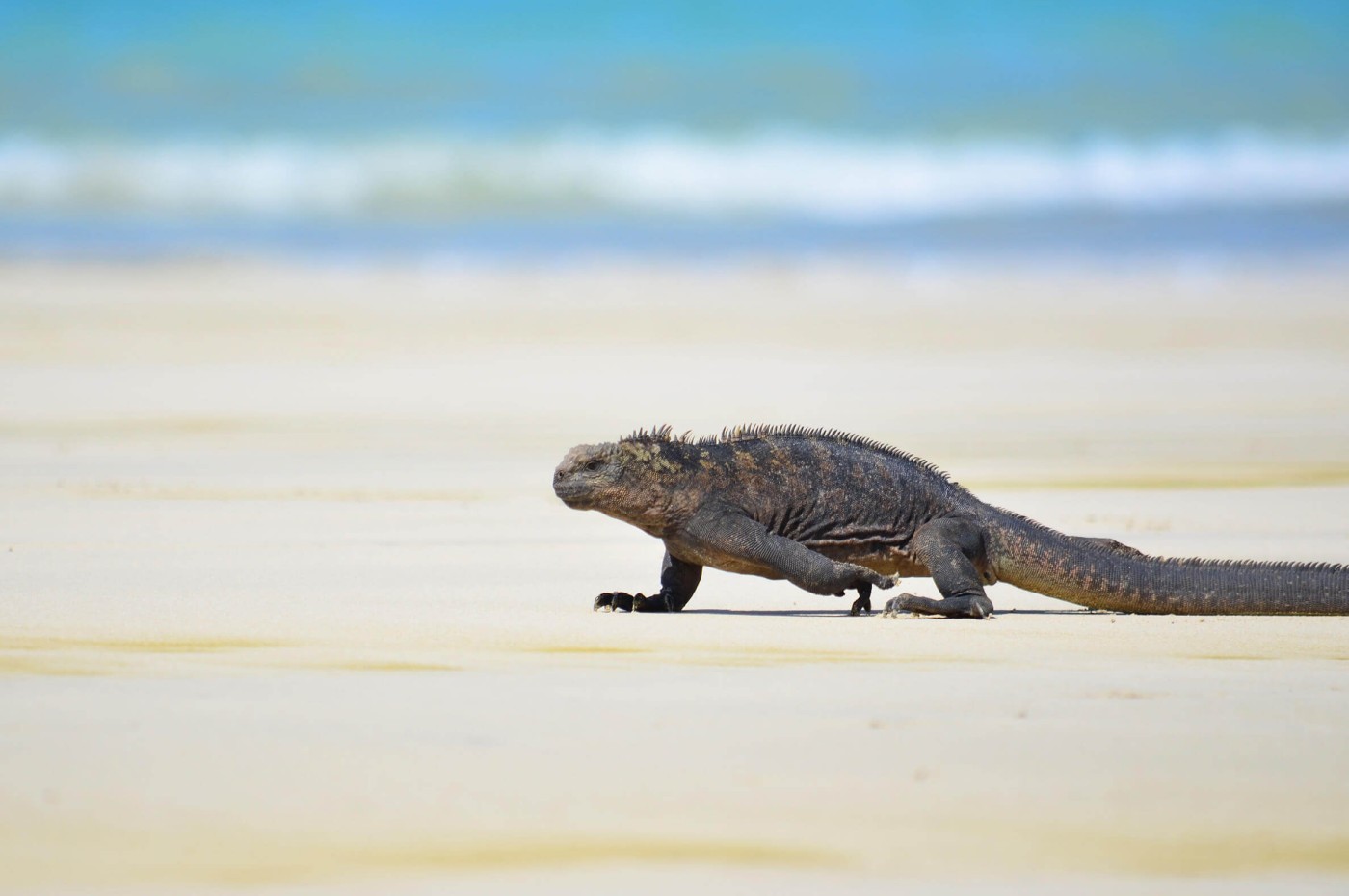 Price guideline
Adults: USD 4,800 - 5,000
Children (2 - 11 years): USD 3,800 - 4,000
The price includes:
Transfer from the airport to the hotel in Quito.
2 nt in Quito at Casona de la Ronda, incl breakfast.
Transfer from Quito to Llullu Lama Mountain Lodge.
3 nt in the Andes Mountains at Llullu Lama Mountain Lodge, including breakfast and dinner. 
Transfer from Llullu Lama Mountain Lodge to Baños incl. stop and lunch along the way.
3 nt in Baños at La Floresta B&B, incl breakfast.
Transfer from Baños to Shell and light aircraft to Kapawi.
4 nt at Kapawi Eco Lodge, including all meals and excursions.
Flight from Kapawi to Shell and transfer to Papallacta.
1 night at Termas Papallacta, incl breakfast.
Transfer to Guayaquil Airport and flight to Santa Crus on the Galapagos.
Transfer to the port of Santa Cruz and speedboat to Isabela.
3 nt on Isabela at La Casa de Marita, incl. breakfast.
Flight from Isabela to San Cristóbal on the Galapagos
4 nt at San Cristóbal at Casa Opuntia, incl. breakfast.
Flight from San Cristóbal to Gyayaquil or Quito.
All transport between hotels and airports.
Note:
Upon arrival in the Galapagos, a fee of USD 120 per person must be paid in cash (children up to 11 years are 80 USD).